Paintings You Can't Buy
The last exhibition I visited was pretty memorable to me as there were so many good artworks, I could barely decide which one I like best. The funny thing is, there are exhibitions where I can admire the artworks but don't feel like buying any of them and there are exhibitions where there are so many good pieces I could choose for myself. The last one was one of the latter. So come with me to show you what I would have bought, if it would have been possible.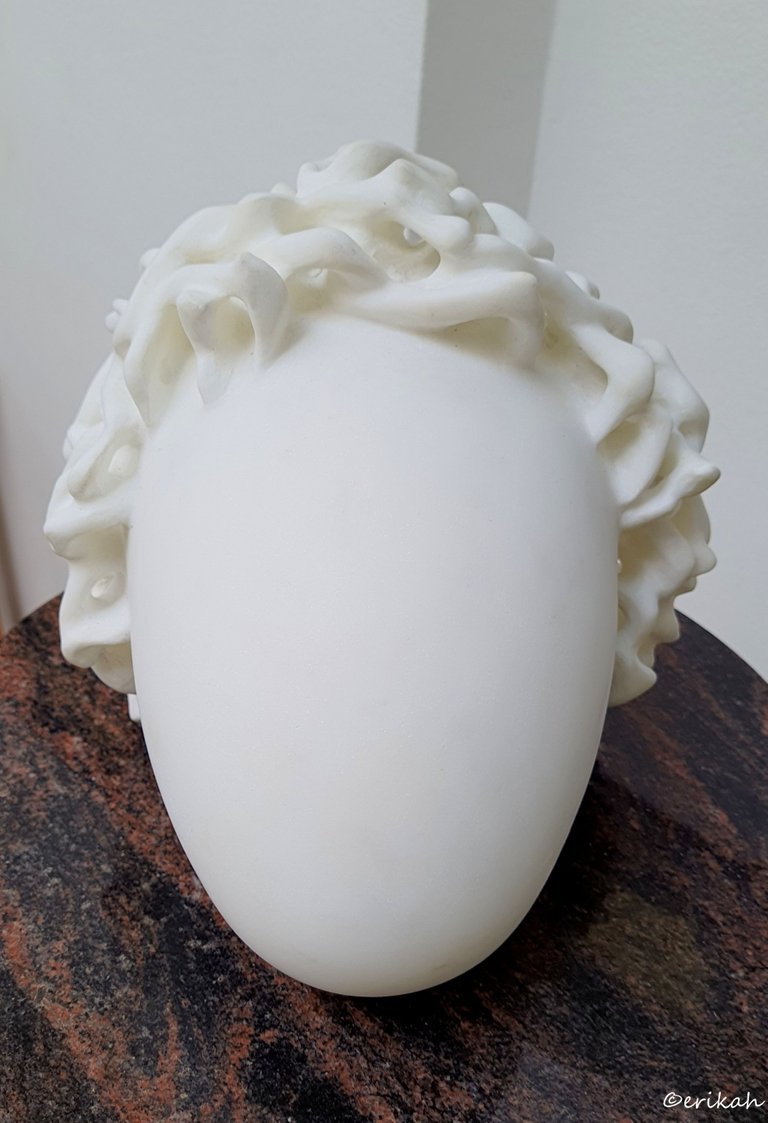 József Szőke - Without Title
When I saw this piece, I thought it's a head and the decoration on it is made of human silhouettes but I was wrong.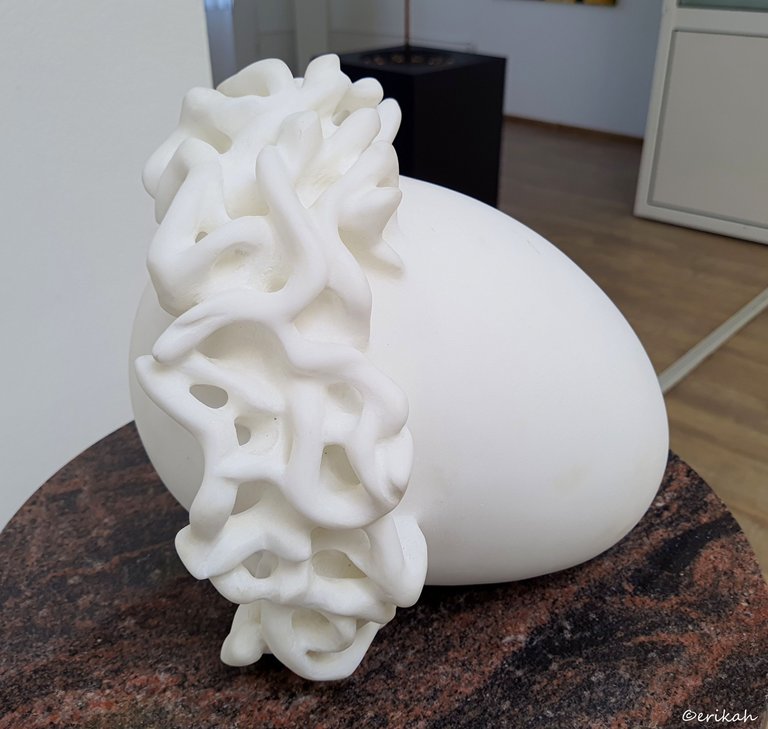 From this angle it looks like an egg and the decoration on top ... I have no idea what it was. I was hoping the label would tell me more, but had no title :) It was interesting though.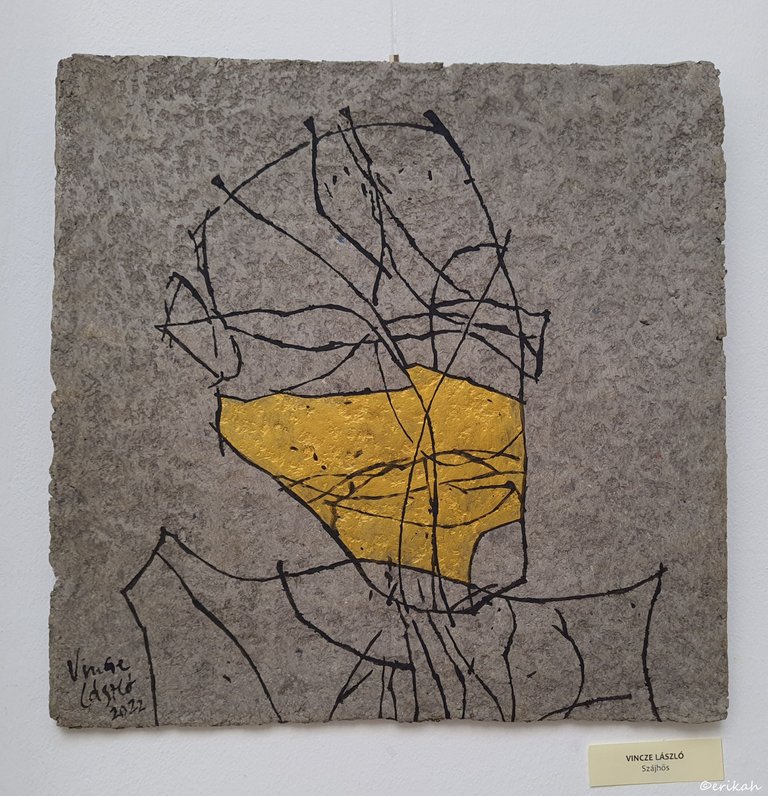 László Vince - Mouth Hero
This was another interesting one. I think it was painted on a piece of stone, which made it quite unique. I like simplicity in art and this was a nice idea.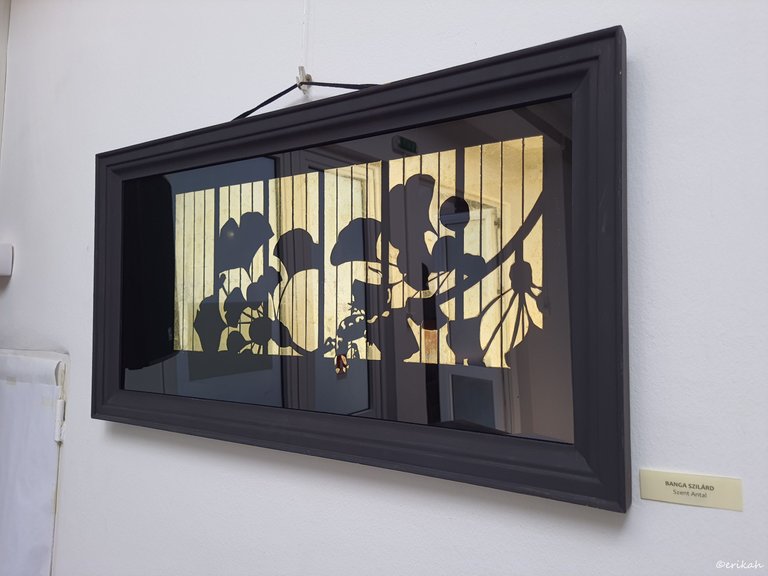 Szilárd Banga - Saint Anton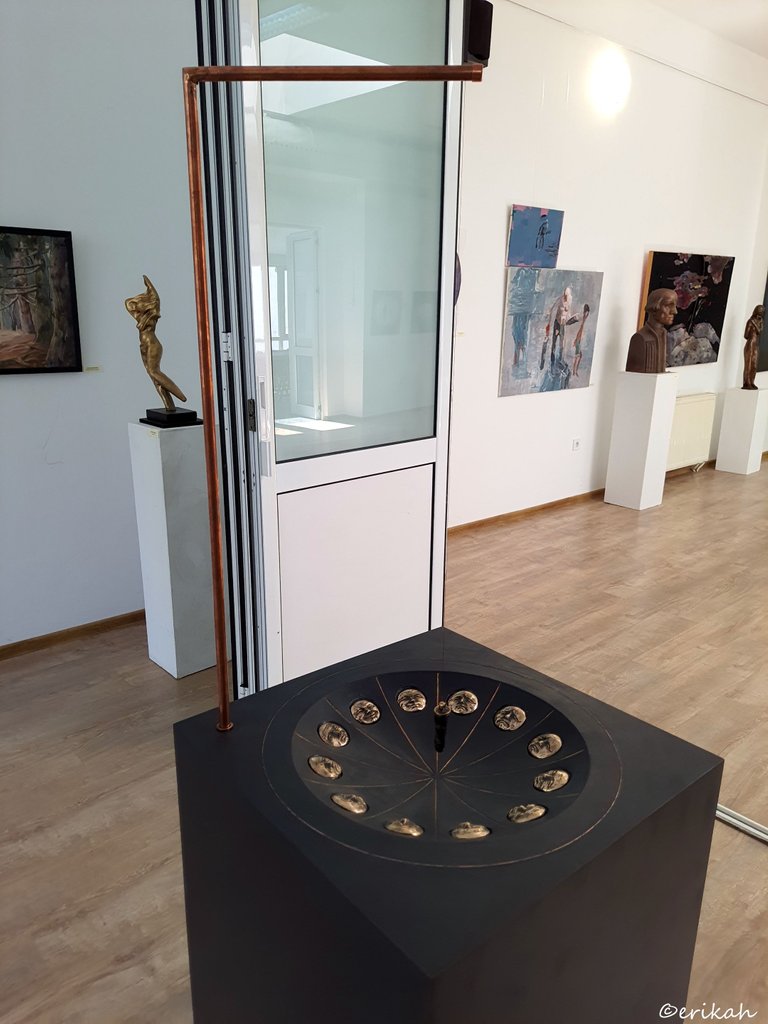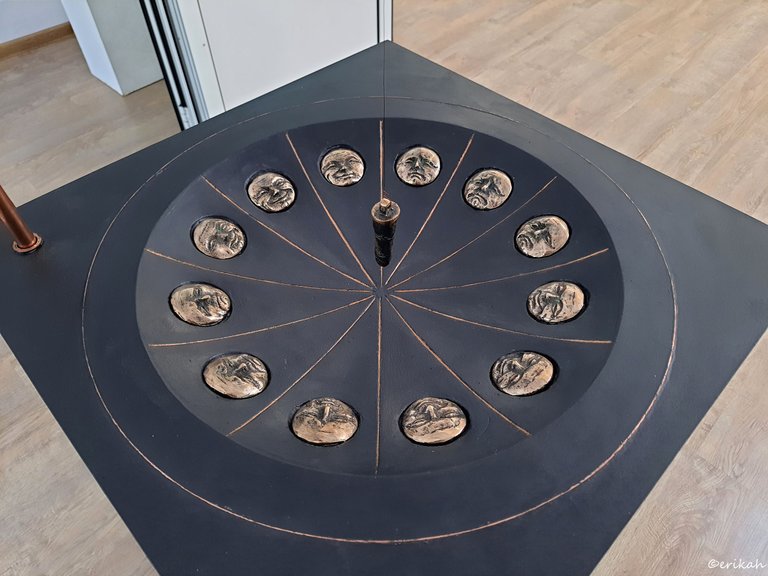 I tried to find a good angle to capture this one, I don't know if I was able to, you tell me. There was a pendulum, with 12 faces, all with different facial expressions.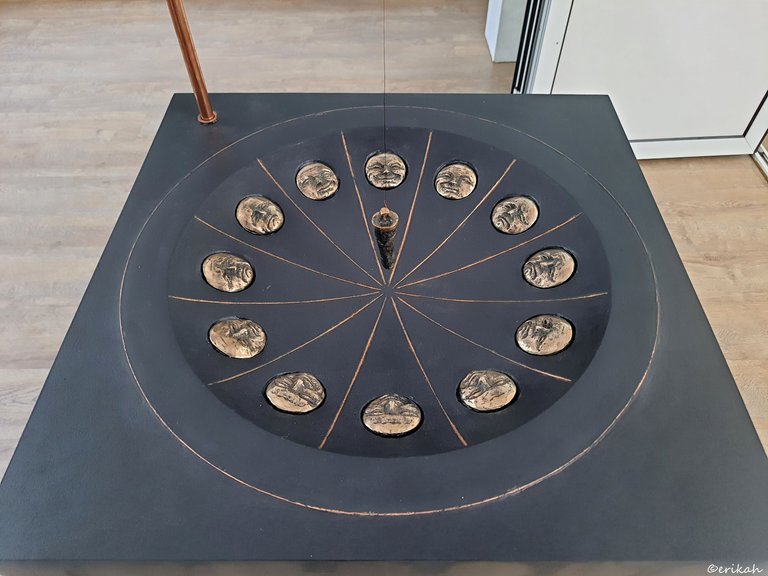 Would have loved to know what it was but I see I forgot to photograph the label. Regardless, I loved it.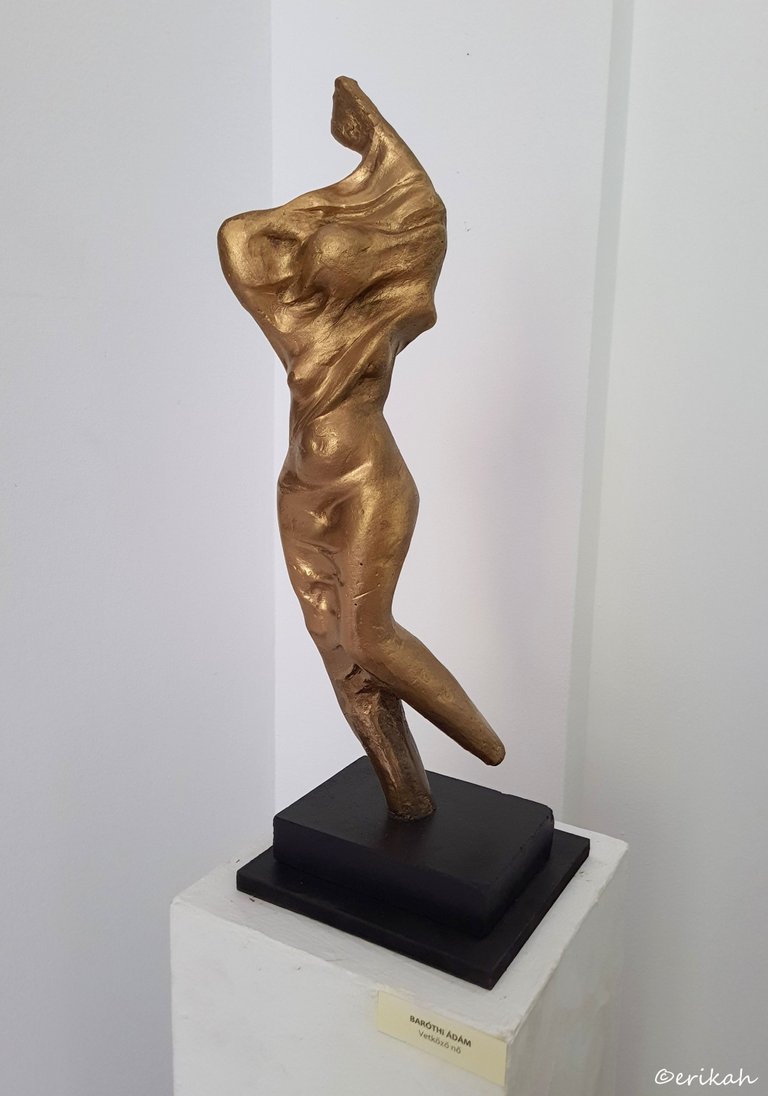 Ádám Baróthi - Undressing Woman
To be honest, I've never seen a similar statue, but I loved it.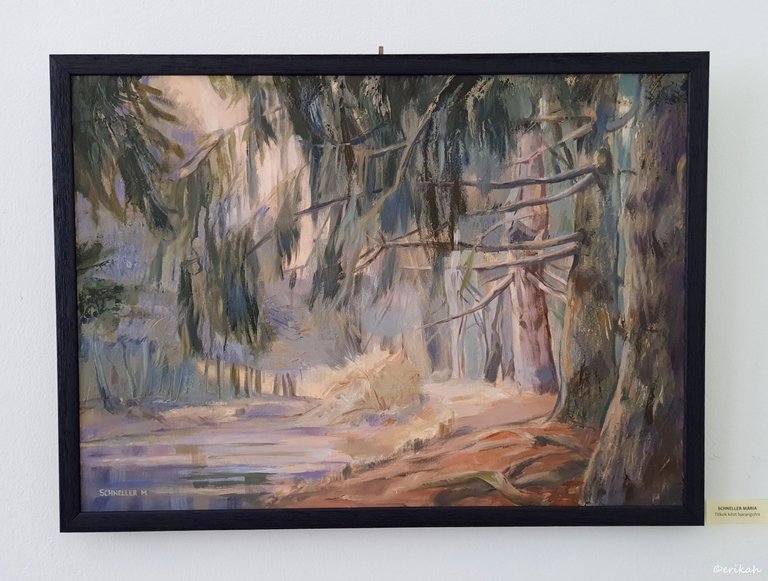 Mária Schneller - Wandering Among Secrets
This was one of the paintings I would have bought happily. I didn't see the secrets in the painting, but the place painted on the canvas is just magical, radiates calmness.
Eduárd Csupán - Roots
This was the other one I fell in love with, the minute I saw it. I knew there was no danger of buying it as the size of it is not suitable for the space I have (not saying anything about the price 😁).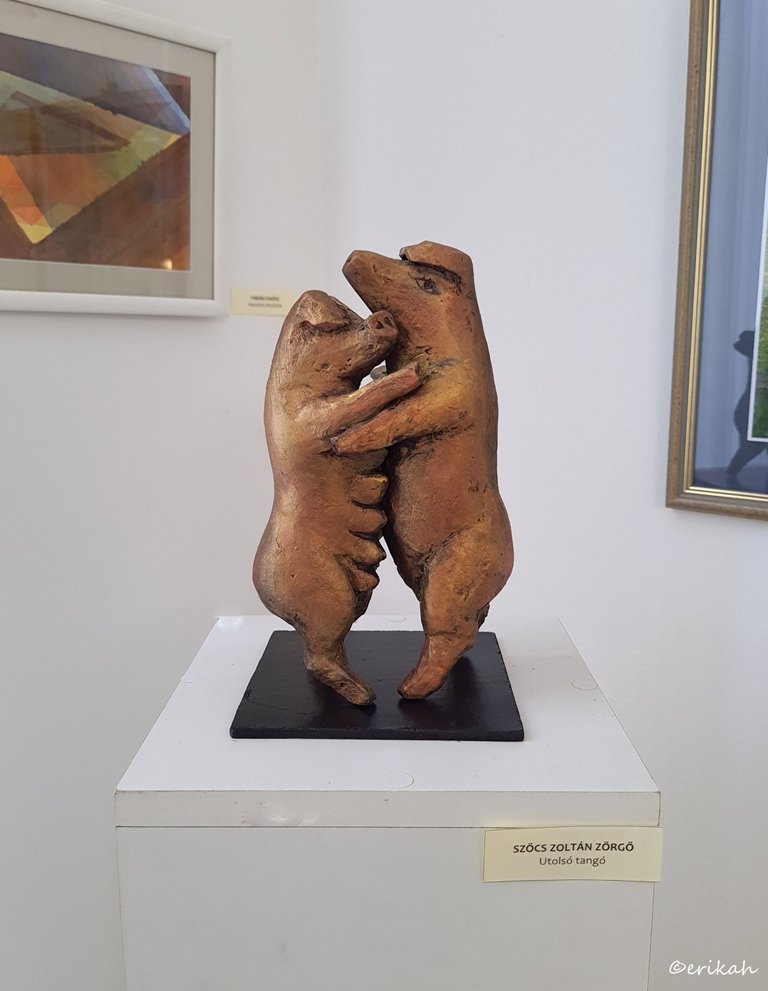 Zoltán Szőcs Zörgő - The Last Tango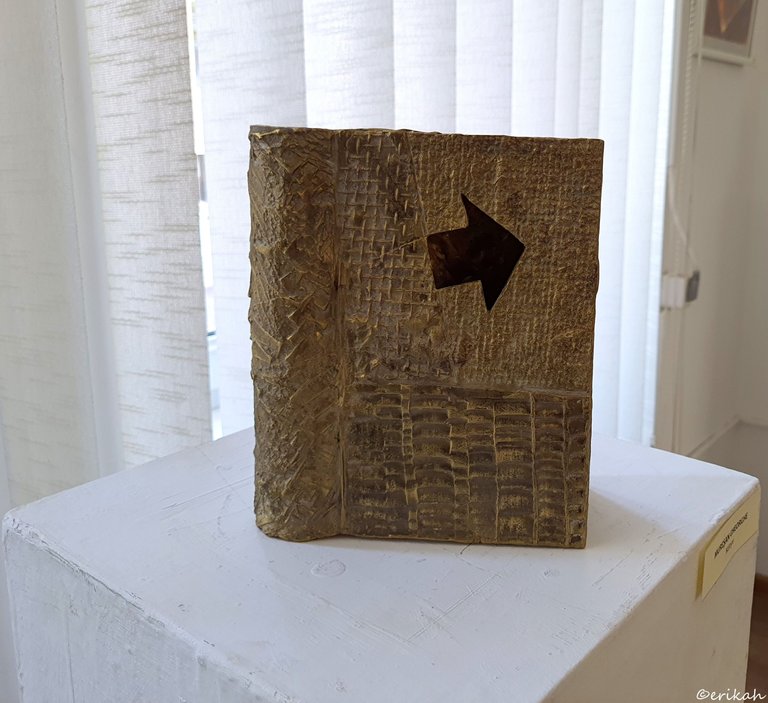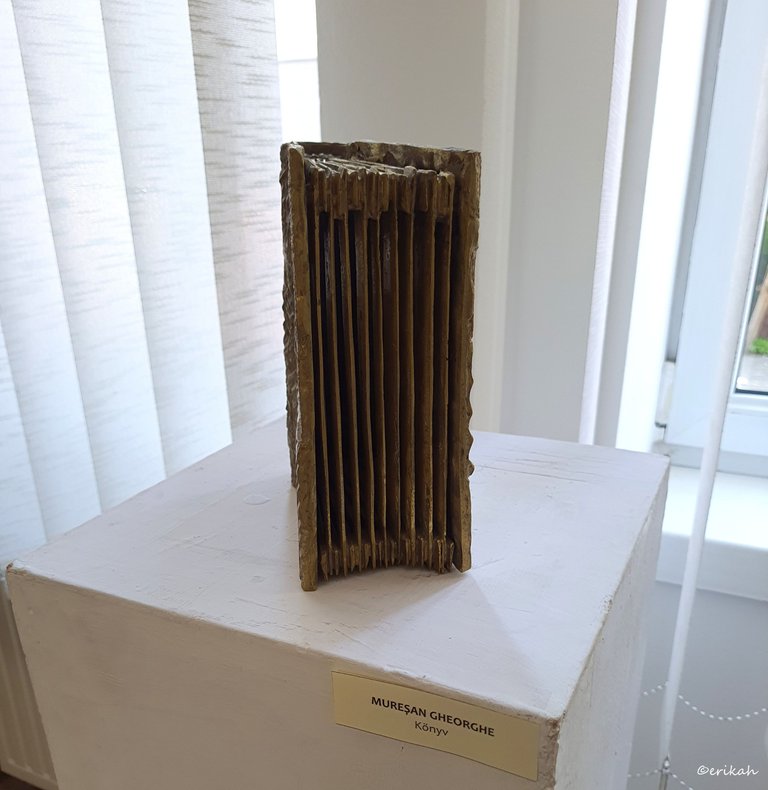 Gheorghe Muresan - The Book
I stood in front of this one and tried to figure out what it was made of. Seemed some kind of metal, but I wasn't sure.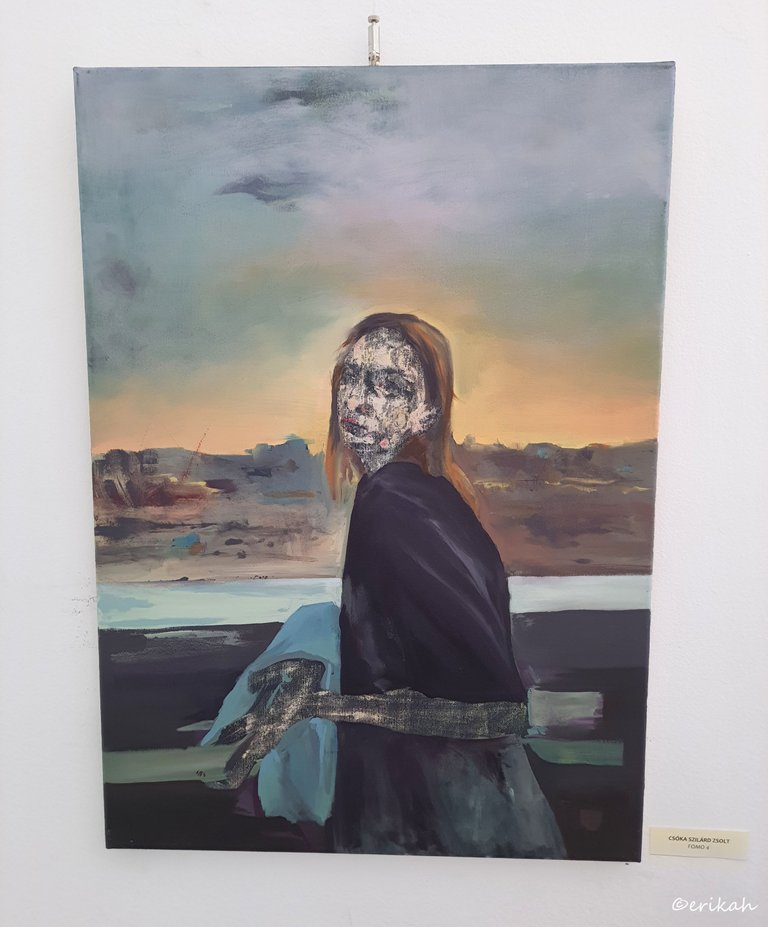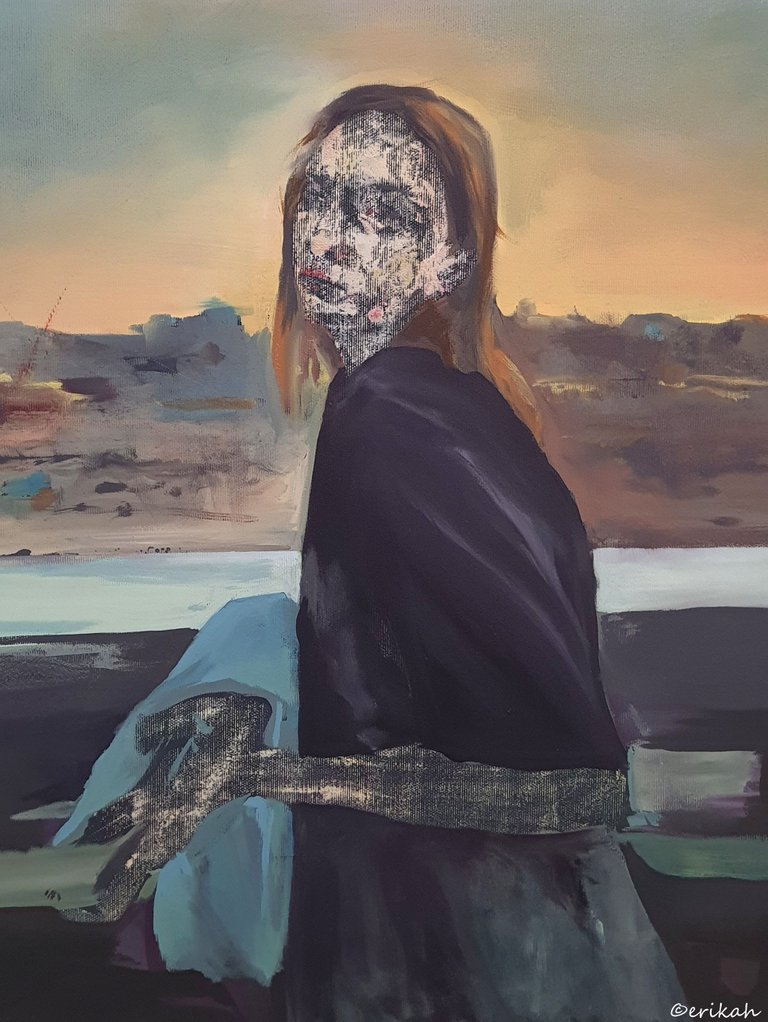 Szilárd Zsolt Csóka - FOMO
I cropped the photo for you to see the details, the face of the woman. I don't know about you, but I've never seen a painting that had the face so unclear. I suppose the face is the focus here. The title of the painting is FOMO. What does FOMO mean here? I don't know. We know what FOMO means in English. The word has no meaning in Hungarian, so ... I don't know. But I loved it. Am I getting weird? It's possible, but I loved this one quite a lot. Can you read the facial expression of the woman? I can't but it's not happiness for sure.
I hope you have a couple of favorites here and I'm not the only weirdo to like these :) Let me know in a comment.

If you're a newbie, you may want to check out these guides:

---
---