Reasons Can Be Many, But Who Are You Trying To Fool? My 2 Cents
The hottest topic on Hive these days seems to be AI generated content. Everyone has an opinion about it, including me and the fight is getting more intense it seems. Initially I wanted to stay away from it, but after seeing the latest reasons for using AI, I decided to voice my opinion. Please note, I don't want to convert anyone or change their opinion. Most of you should be old enough to make your own decisions. I just want to make a note with my 2 cents on the topic.
You're free to use AI where you want, even on Hive as no one can stop you. You can be downvoted,blacklisted and have to be ready to face the music if you're caught posting AI generated text, without mentioning it and declining the rewards. Some users are ok with these rules, others are against it, which is not a surprise as we are not thinking the same way and we also have different goals on Hive.
What seems odd to me is the reasons you see mentioned when someone is caught using AI to generate posts. One that I want to mention today is using AI to improve grammar, get better sentences or improve your English in general.
Some of you who are following me may know, English is not my first language. My primary goal on Hive has always been to improve my English. Looking back at where and how I started ... 🤦‍♀. I think this is enough to express what it was like writing a post back then. Since then, I'd say I've improved a lot, but this is my opinion. However, today I'm not here to discuss my progress, but to express my opinion on the mentioned matter.
Who Are You Trying To Fool?
For the sake of the argument, let's say someone is using AI to improve their grammar. I've never used the service, have no idea which platform does that, but logic says you insert your writing and the app gives you back an improved version of your writing, which, if I'm honest, it's not your writing anymore as it's the app's. So what do you do? You copy the text into your post, maybe add a few words like till next time and press Publish.
Now tell me honestly, how is this helping you? Apart from the fact that your article may look more professional in your eyes and more AI written or spun in the eye of others, what have you accomplished with this? How does this make you a better person? How does this improve your language skills or your writing? It doesn't.
Same goes to knowledge. AI can add a lot to your articles, things you don't know as that's the purpose of using AI. Again, you copy the content to your blog post and publish it. Does that make you a better writer? Doubt it. Besides, using AI in your posts and using your own words when commenting can give you away immediately.
When these people are caught, you see the funniest excuses. If you've been here long enough, you know the whole repertoire but even so, people are inventive this way and sometimes you see some new ones. My favorite so far is I've fallen victim of plagiarism or now maybe you can add AI to that list too. Well, you've fallen victim of your own self as you've committed those acts, no one has forced you to do it.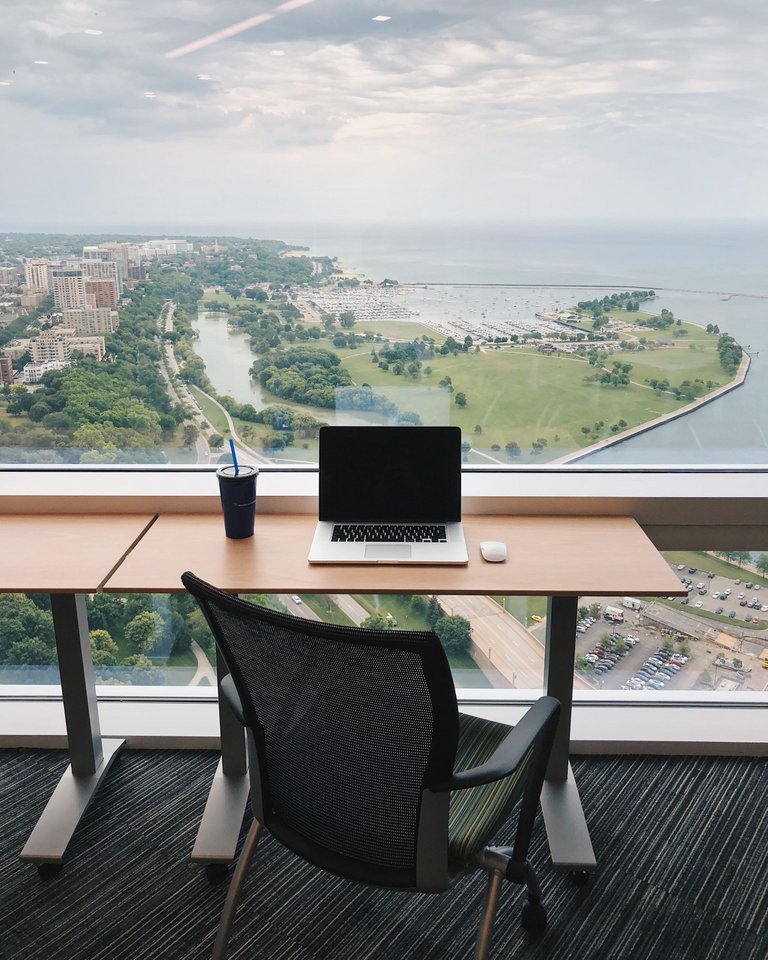 Photo by Tanner Van Dera on Unsplash
What You May Fail To See
I've been on Hive for more than 5 years now and I'm writing about different topics, like art, gardening, photography, travel, cooking, baking, sports, finance, needlework, you name it. In 5 years no one has told me my English is sh*t or made me feel bad because (definitely) I made mistakes in every post. No one! Not once. Looking up technical terms has helped me learn a lot and the process is not over as there's always something to learn.
As a curator, I'm reading tens of posts on a daily bases and come across all kinds of posts, good, bad, very bad and excellent too. I've written a few newbie guides as well to help those who are starting out on Hive. I remember in one of them I said lack of inspiration makes users go brows the internet and look for ideas as they want to look smart.
This is when you see posts about how to beat cancer, top 5 things you have to know if you want to be a successful businessperson, 10 tips to be a successful trader, 8 health benefits of this or that. One day the user is an expert on how to beat low sperm count, next day on how pregnant women behave and why, next week you see them posting about how helium appears in the atmosphere. source
With AI, you can be an expert in pretty much everything. The question is, do you really think people won't realize you're using tools to help you in content creating? Do you think people are interested reading these topics from you, when they know you most likely have no clue about either of these topics?
What Do You Want? What's Your Goal?
If you're here to make a quick buck, then you don't care how you make that buck, as long as it's in your pocket. If you are really here to improve in whatever area you like (as many say), then using apps to do the job for you is not going to help you for sure.
Looking at the bigger picture, what do you think, where can cutting corners lead? Copying in school, plagiarizing at university, cheating on Hive ... We keep talking about decentralization, freedom, better life and so on, but when the opportunity comes to change something in better, cutting corners seems easier. Freedom comes with responsibilities and the only way to be a better version of yourself is to put in the necessary work. Cutting corners, inventing excuses, beg for forgiveness, then start all over again is the fastest way to nowhere. Walking the same path and expecting different outcome is also ... stupid.
Better question, what do you want for Hive?
Just my two cents, you decide what's best for you.

If you're a newbie, you may want to check out these guides:

---
---