Rust And Ice Drops
Before I joined the legacy chain, I was on another platform. It wasn't a crypto based platform, neither a blockchain, which is why one day, or night the platform went dark and gone was forever. I met a lot of good people there, a lot of them are on Hive today.
Unfortunately I can't recall the name of the photographer, but there was someone posting rust photos and there was even a tag, like #rustart. For me it was all new, but interesting and exciting as well. I've never thought rust can be interesting yet, there was the guy demonstrating us that rust can look like art. From that point, I started to pay attention to rust and whenever I saw something interesting, took some photos to see how it looks. Rust is basically art by nature, just in a different way.
Today I had to go shopping and as the shop I wanted to visit is at about one and a half kilometer distance from where I live, on my way there I had the chance to look at the details on the streets. The weather was nice, it was actually 0°C, so I wasn't in a hurry.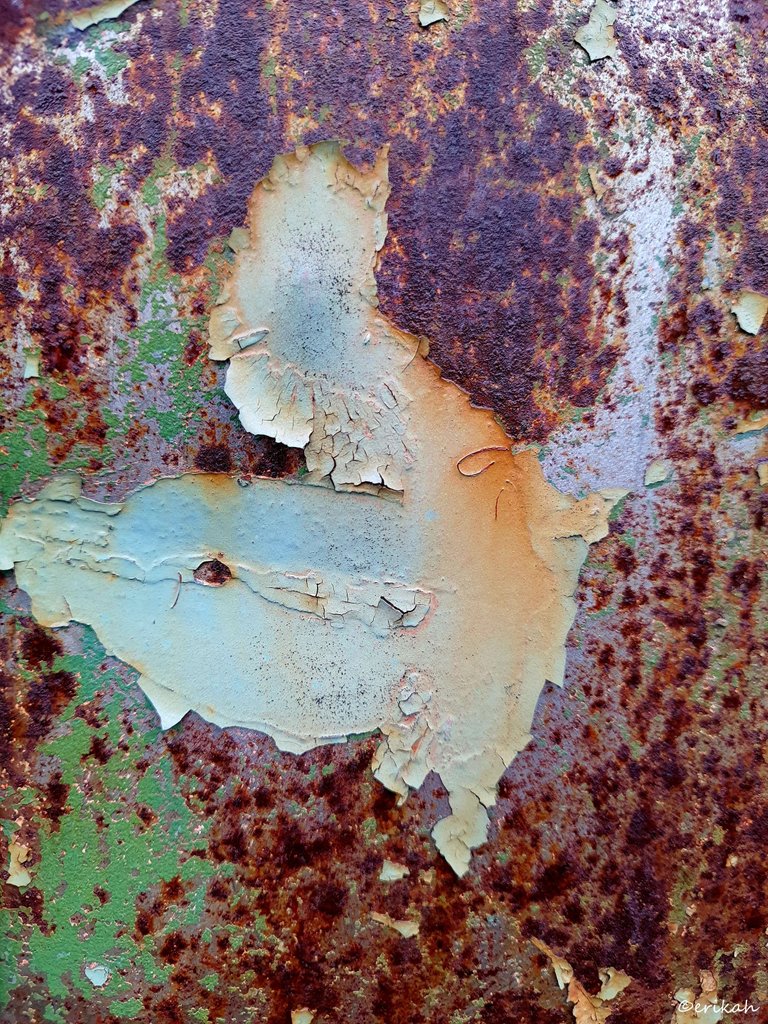 At one point I was passing by some old houses and spotted a gate, that was a bit rusty at one end. I don't like to photograph gates and doors, although I love both, because you never know who's watching, where is the hidden camera and you get in trouble in a split second. But this looked like an abandoned house, so I took a chance.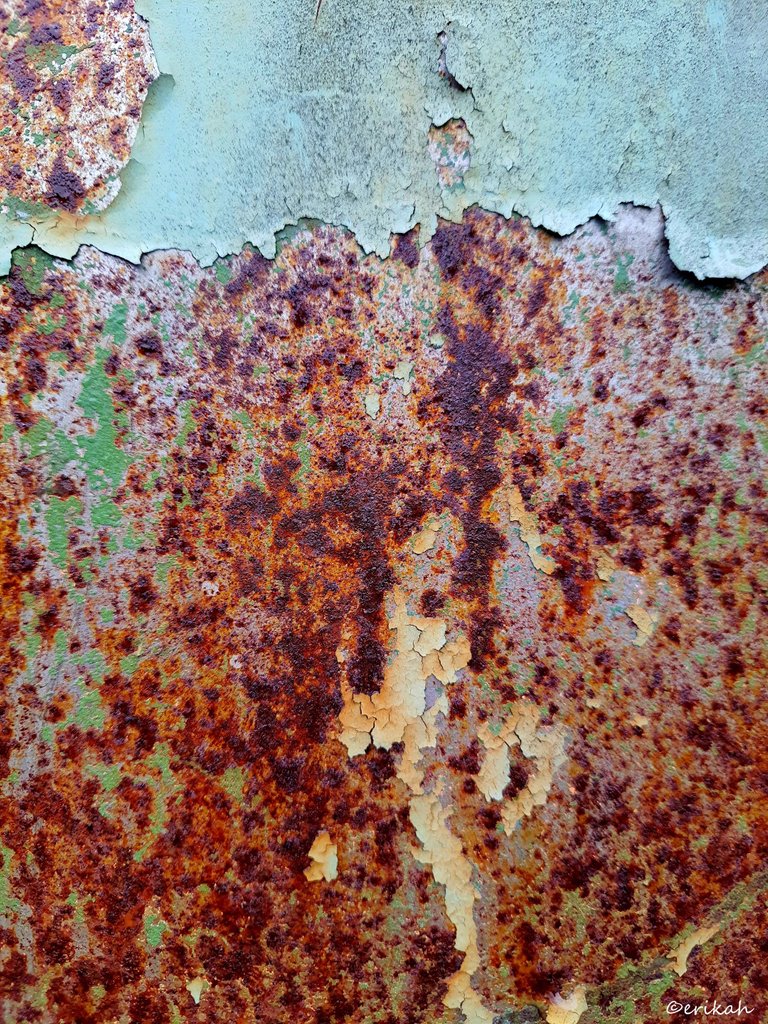 I bet most of you may wonder what the hell I see in this as it's just old rust, nothing interesting. Obviously not every rusty piece is the same, some may look better, others are just plain boring. My favorite is rusty locks and chains, but today I'm bringing you this plain surface, part of a gate, tried by time, as you can see.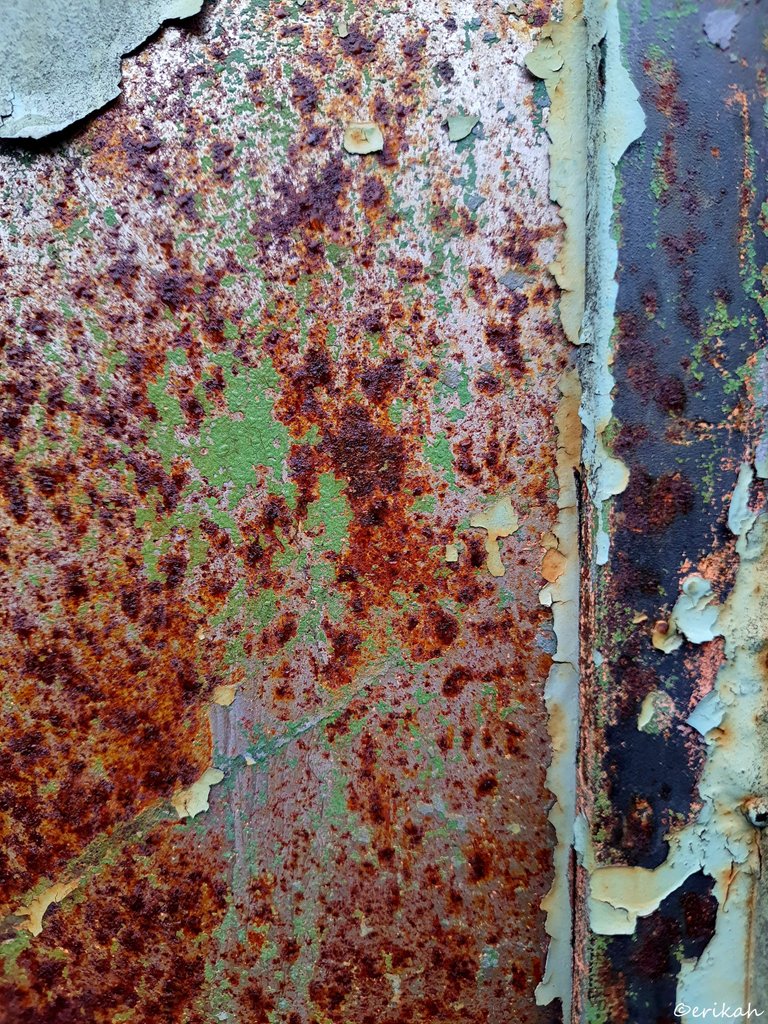 Let's pretend for a minute, that this is not a gate, but a painting done by a famous artist. How many artists are creating abstract art, that looks something similar. Have you ever seen any? I have. Obviously the texture and the surface is different, but the overall look is something similar.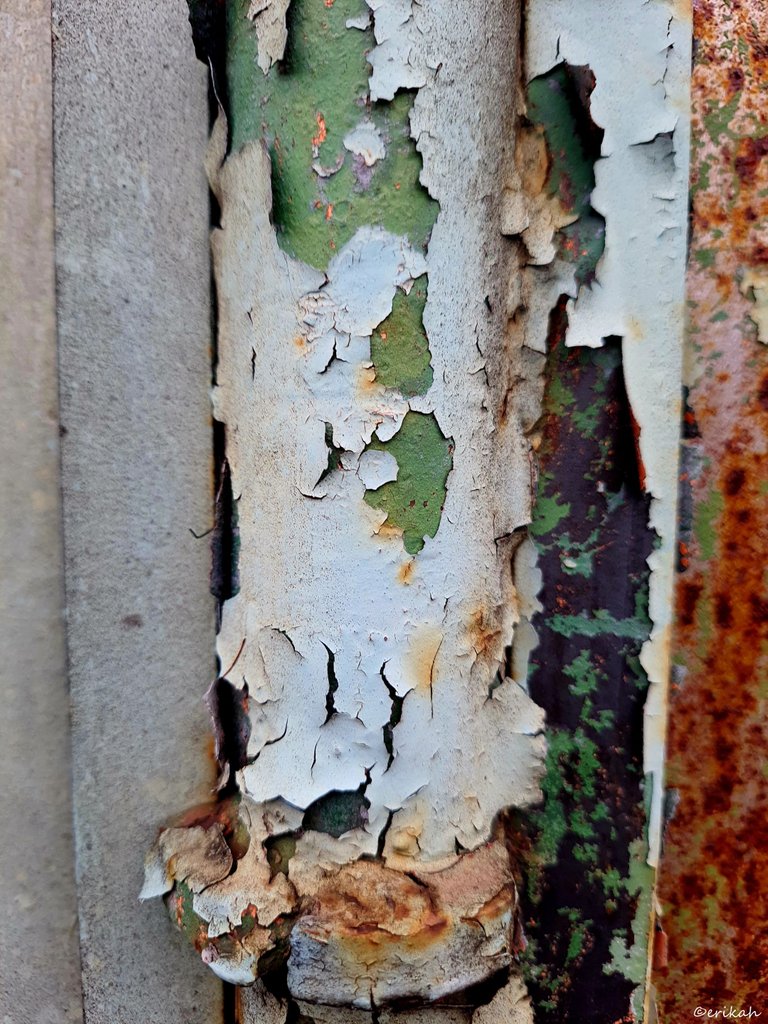 As you can see, you can't hide anything from nature. The top layer paint is pealing off, the one beneath is also greatly affected.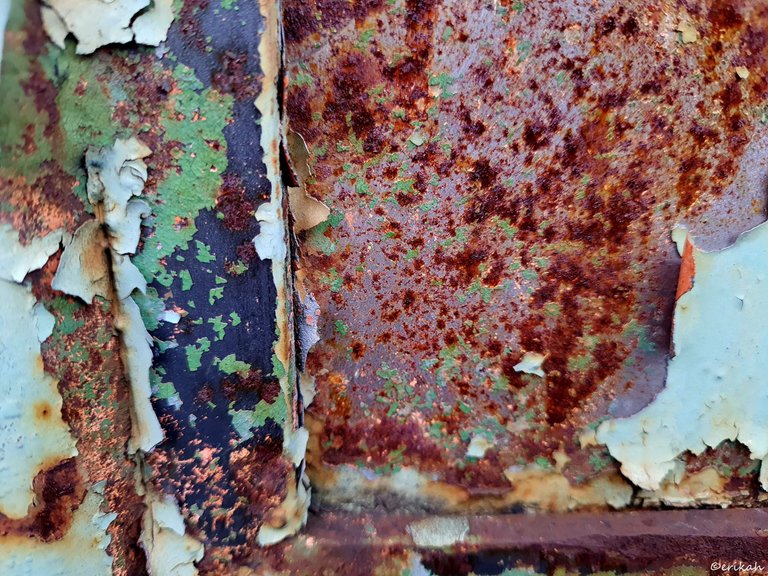 Next time I'm going to take some macro shuts, if I can. Just need to find a secluded place and a quiet day. Today people were looking at me like I was crazy. Not many can understand what I see, but that's ok. I was one of them years ago :)
The next thing I saw was this beauty. At first I thought it's a raindrop, or a drop of water as the morning was a bit gloomy, foggy, but it wasn't a drop of water, but a drop of ice.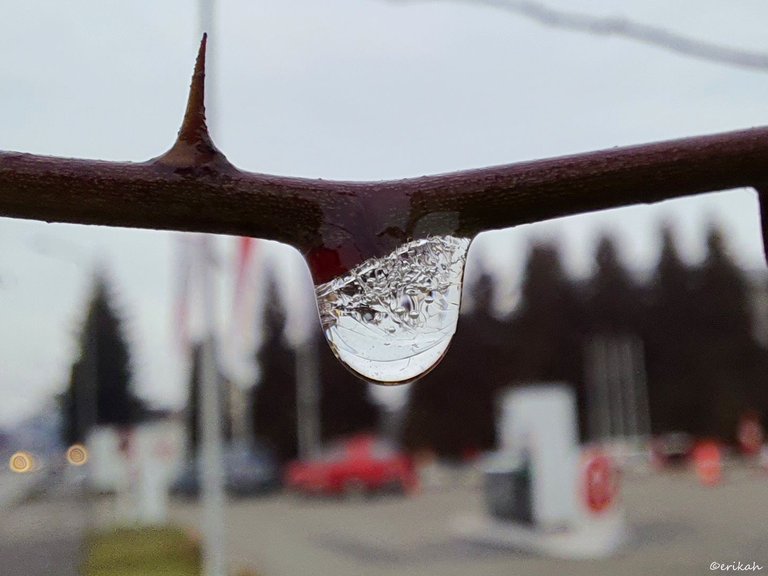 Here, I cropped the photo to get a closer look. You can see it's ice as water doesn't look like that. A raindrop would be clean and transparent.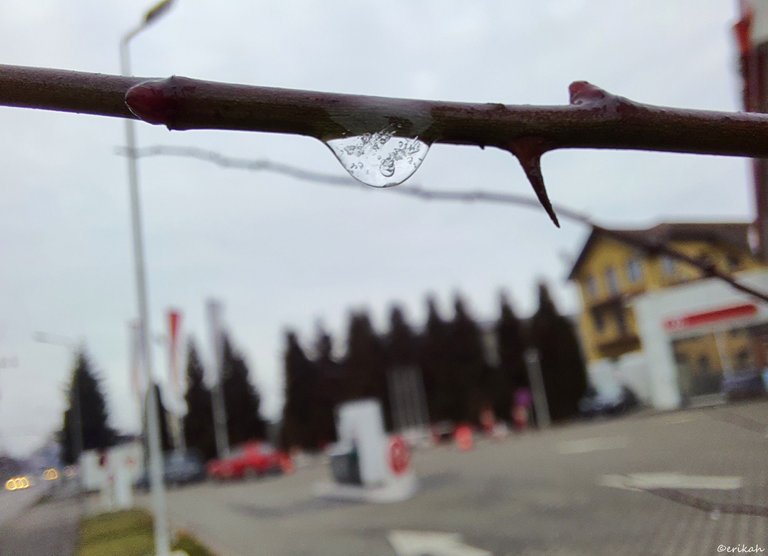 This one even has some air bubbles in it. (Should have taken a better macro though.) To be honest, I've never seen anything like this. I mean I've seen icicles, but not drops that contain air bubbles. I guess there's a first for everything.
I'm curious to see if there will be someone who likes rust :)

If you're a newbie, you may want to check out these guides:

---
---