Saying Goodbye To Autumn With Some Weird Photos
Maybe it's not the end of autumn, but it sure looks like it. It's raining every single day, or night and the nice, warm temperatures are gone.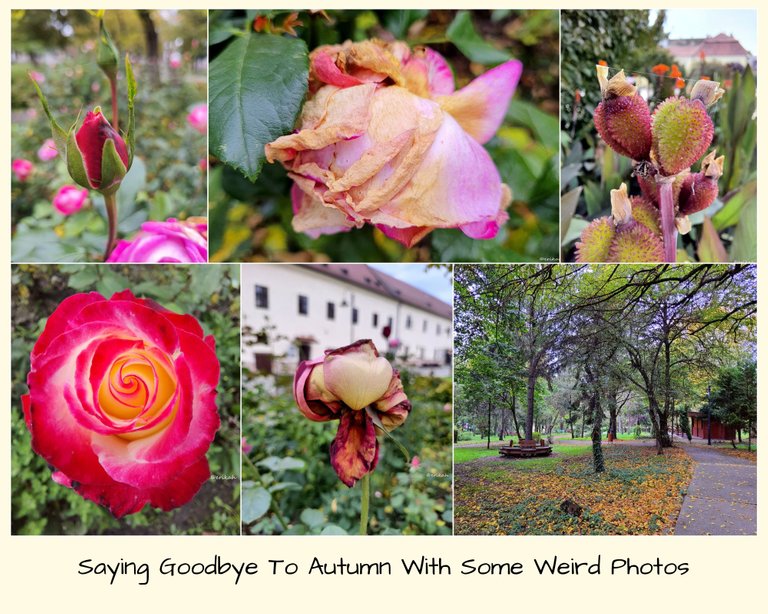 There are still some nice (and weird) photos that I have not posted yet, so before winter settles in, I'd like to show you some of them.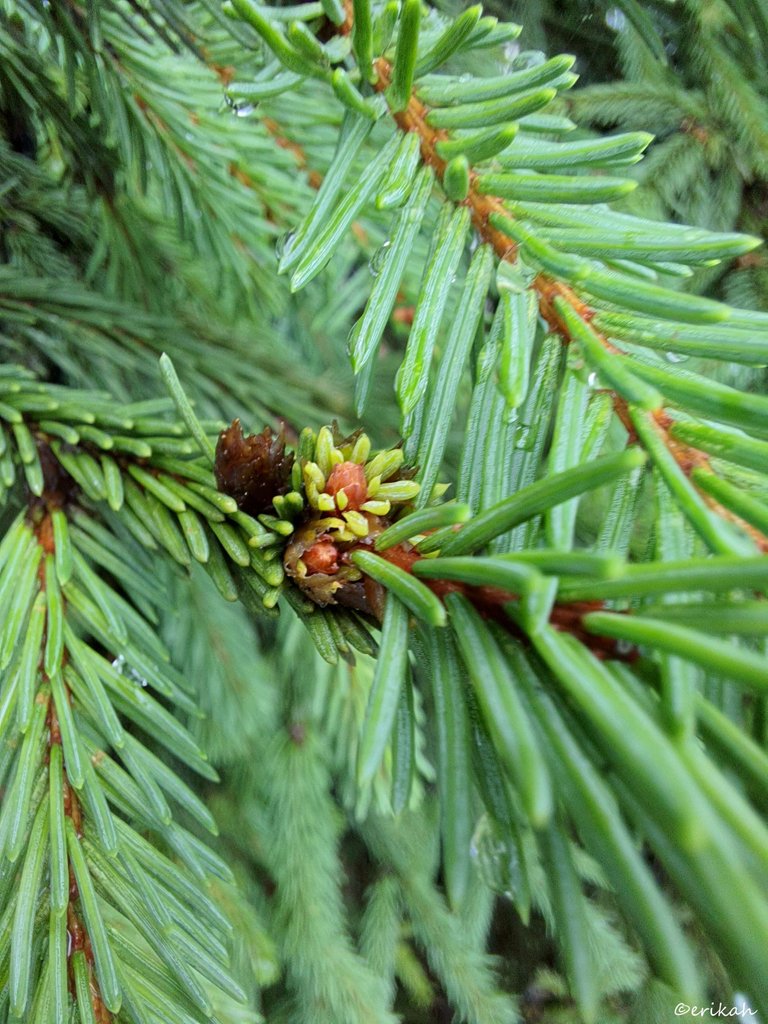 It's pretty interesting how the human mind works. We always want what we don't have. I took this photo in August, when it was still hot. Pines are only interesting during winter and in case you go to the mountains. In the city, during summer, pines are way overlooked. Back then I thought about the winter days, took the photo and never posted it. Now winter is knocking on the door, so it's time to enjoy it. I may as well take some more photos, before it starts snowing.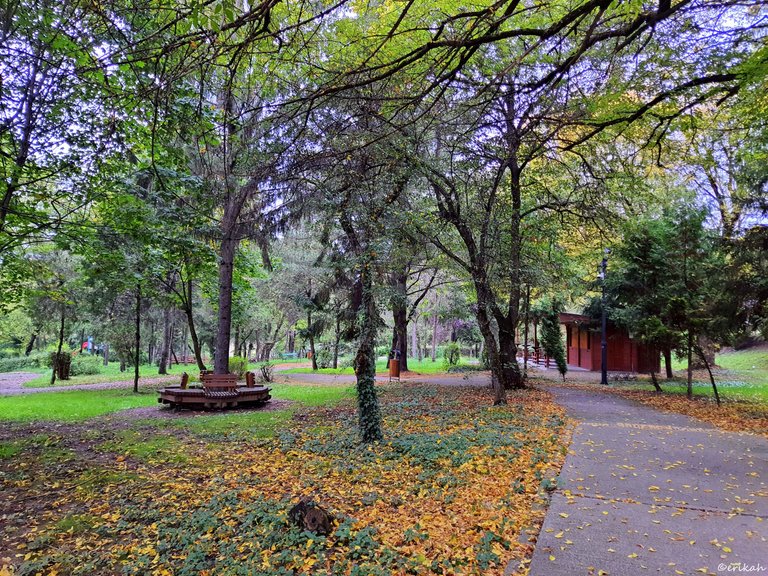 This park looks nice on the photo, but I rarely go there. This photo was taken last month and I bet now it looks totally different.
My love and hate relationship with red flowers won't stop me from trying, but the result is almost the same every single time. Which is, bad photos. This year is gone as there's no chance to capture red flowers, but net year I'd like to work on this, try different settings and adjust my knowledge.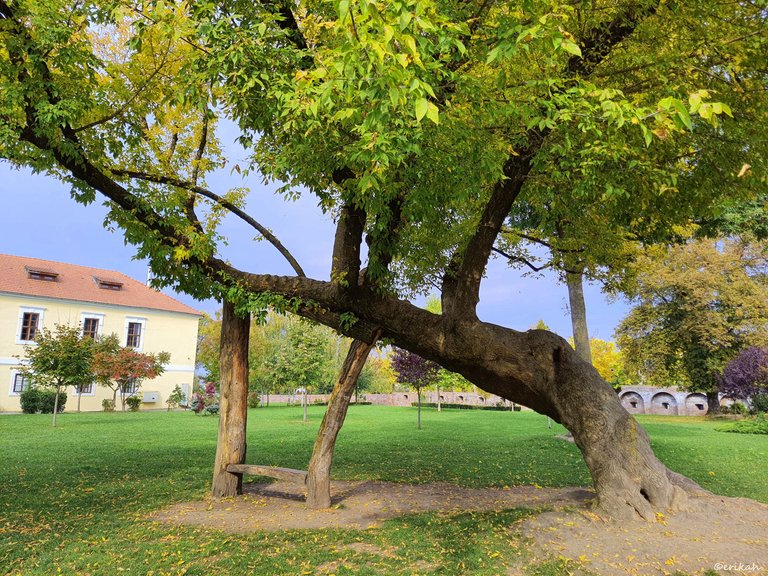 We keep saying nature is amazing and that is true. Look at this tree for example. I can't tell you know old it is, but it's old, trust me. It is leaning to the left heavily and if it wasn't for the help of those supports made of wood, it would fall down. I need to go back in a month to see what the branches look like without leaves and take a photo from a nice distance, to be able to capture it all.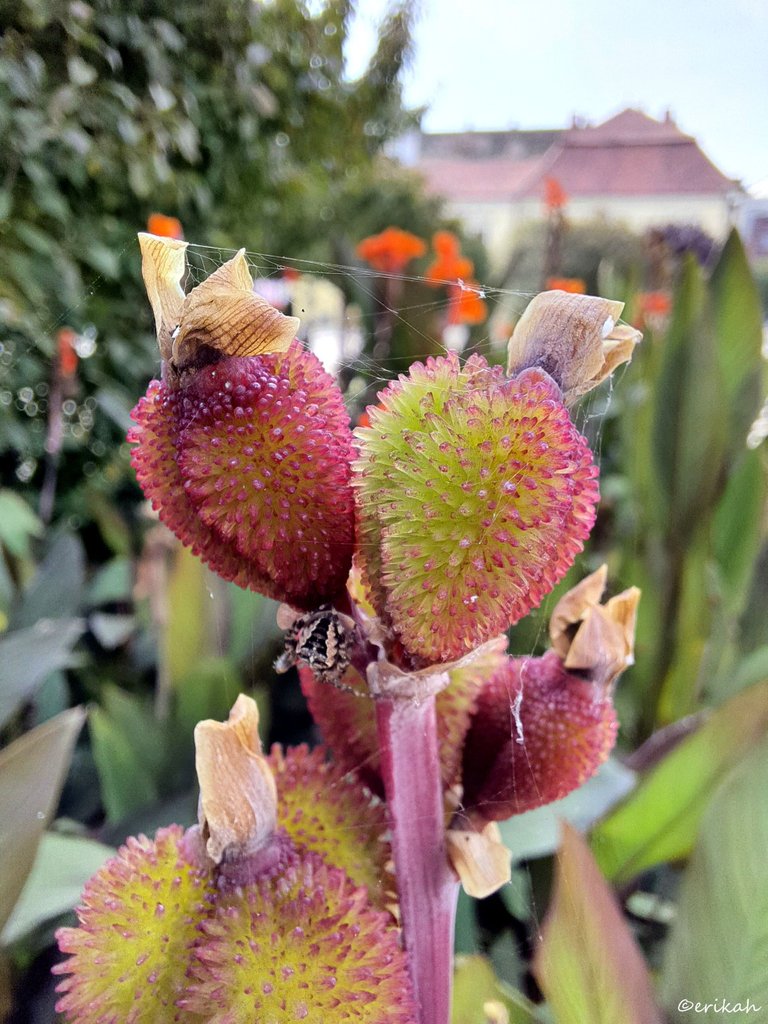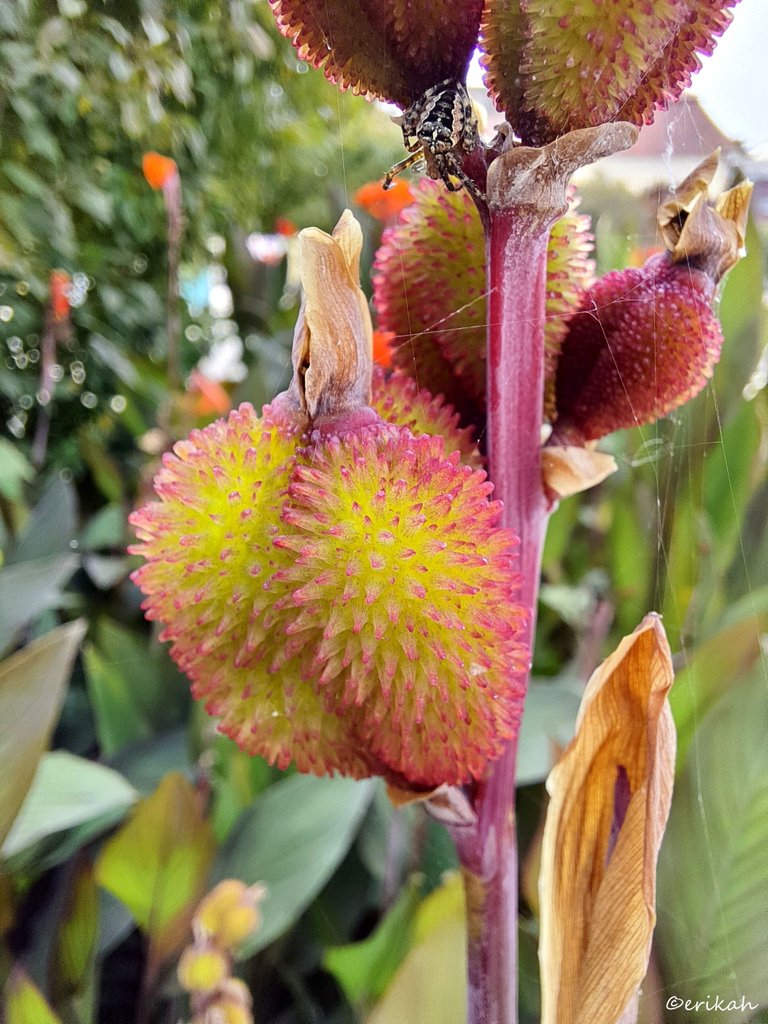 Then there's this. Don't ask me what it is as I don't know. Must be the fruit of some flower and when I say fruit, I don't necessarily mean edible as well. The photo was taken in October, this year.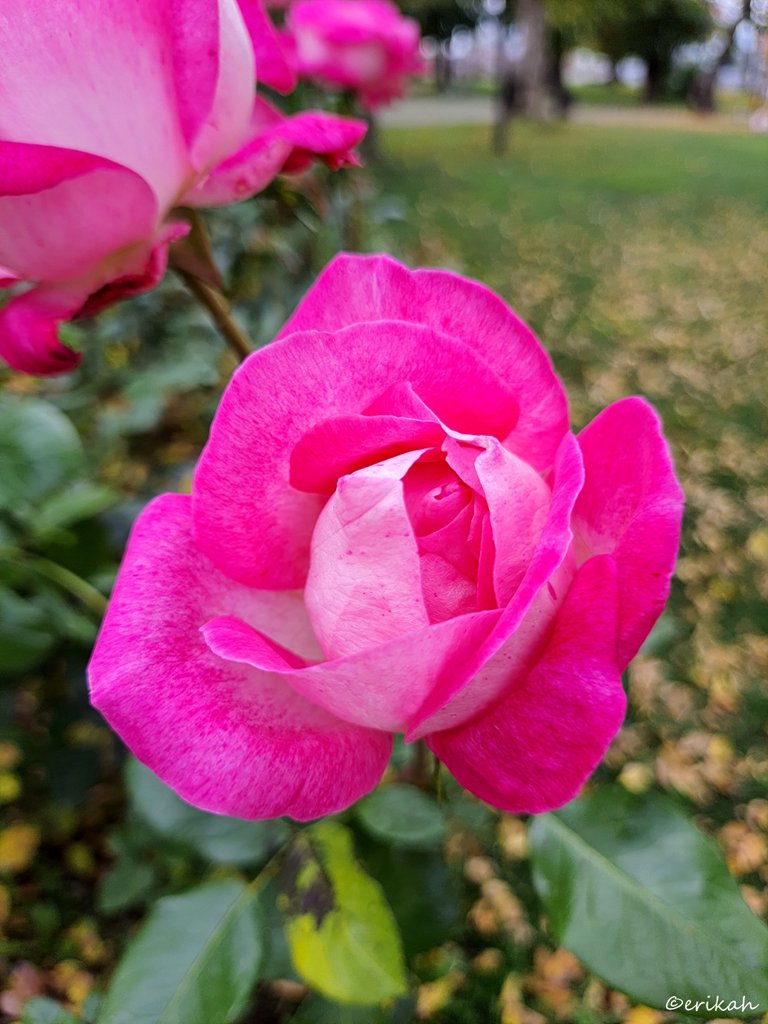 And here are the roses some people hate so much. This was another attempt to get some decent photos but maybe next time.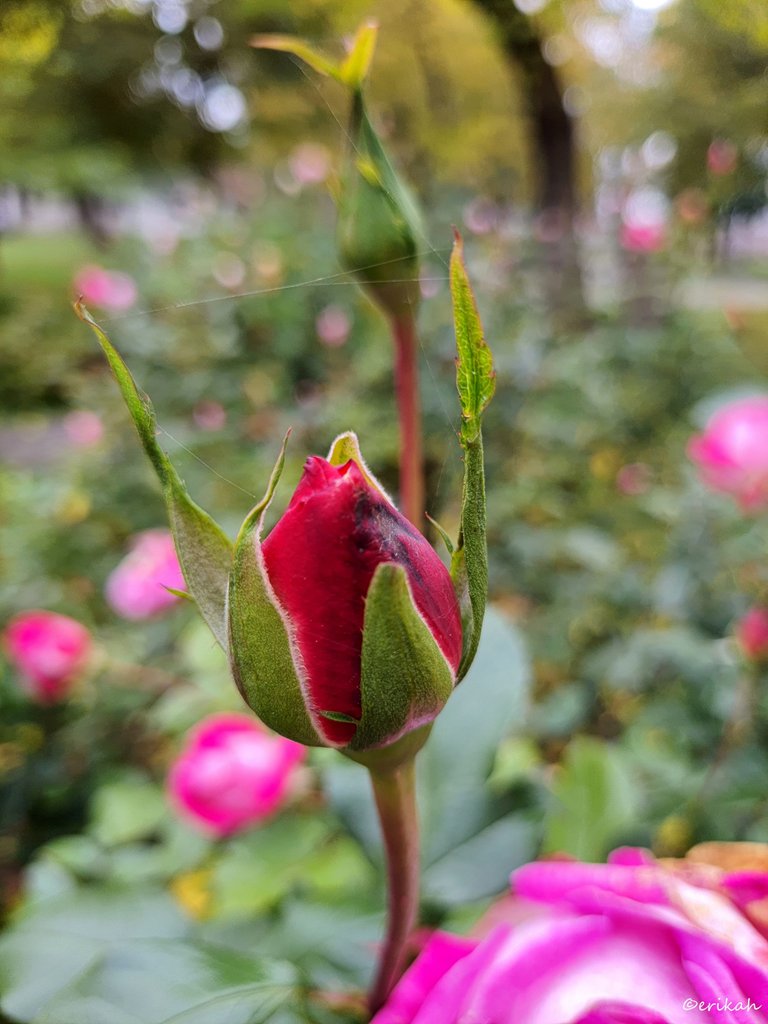 Red buds at this stage are ok, I love them a lot. The green peeling surrounding the bud is always so nice on the photo.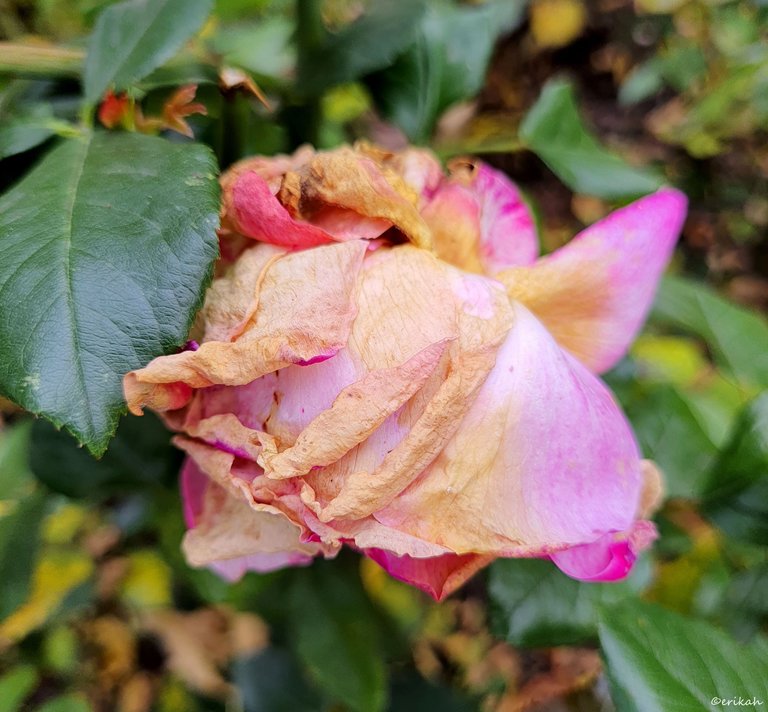 No matter how awkward this looks, it is one of my favorite photos. today. Once the petals start to wither and dry , the texture becomes more visible and that dark cream color is amazing. With time, the petals will get darker and will fall, obviously, but even so, a dry rose is wonderful in my eyes.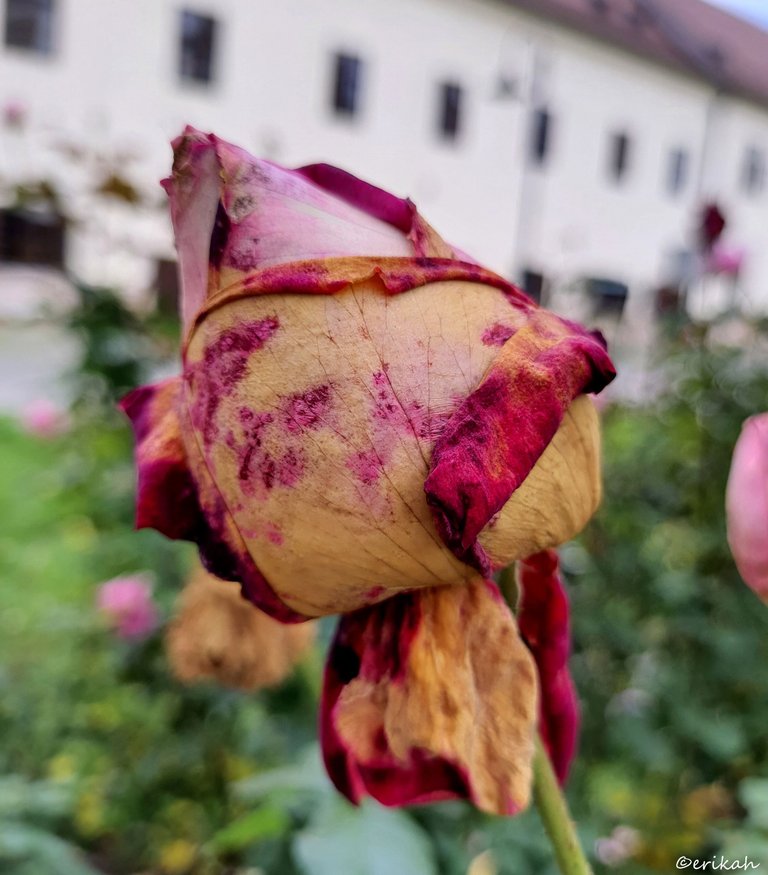 This is a different one, even more interesting as the bud is red and even though the most part of the outer petal is beige, there are still dark red spots on it.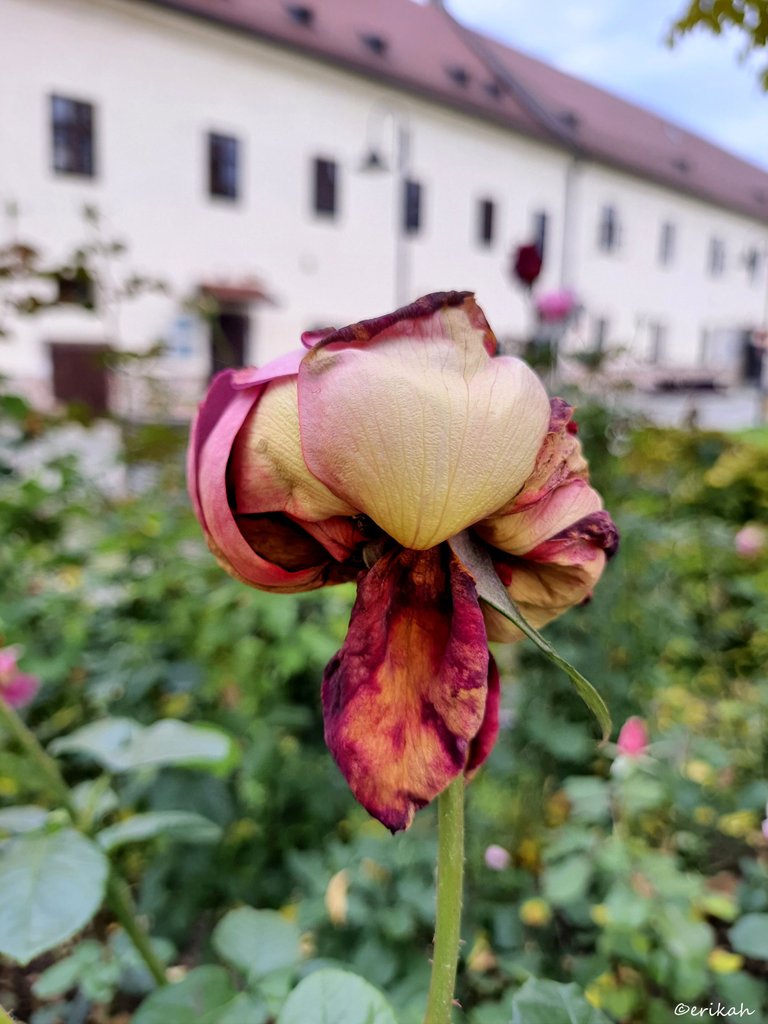 At this point most of you might think I've gone mad for shooting these photos and liking them, which is totally fine. A decade ago I might have said the same thing about others who liked this type of photography, yet here I am, changed in this regard. I can see the beauty in this withered rose. Look at the texture of the petal and the colors towards the edges.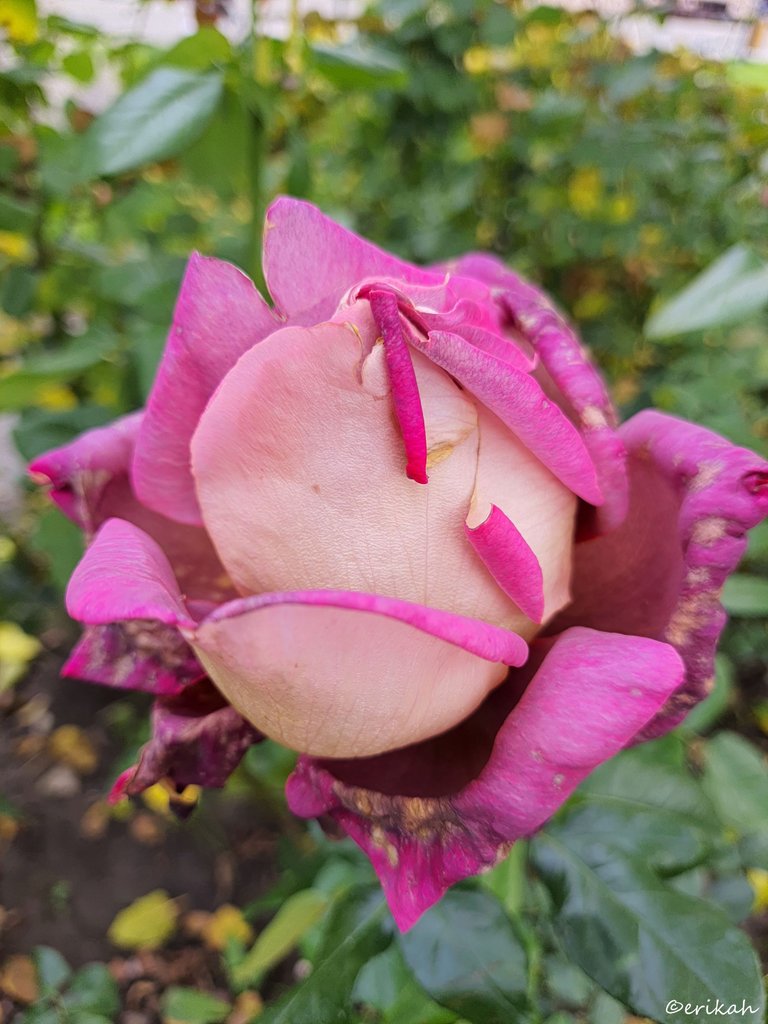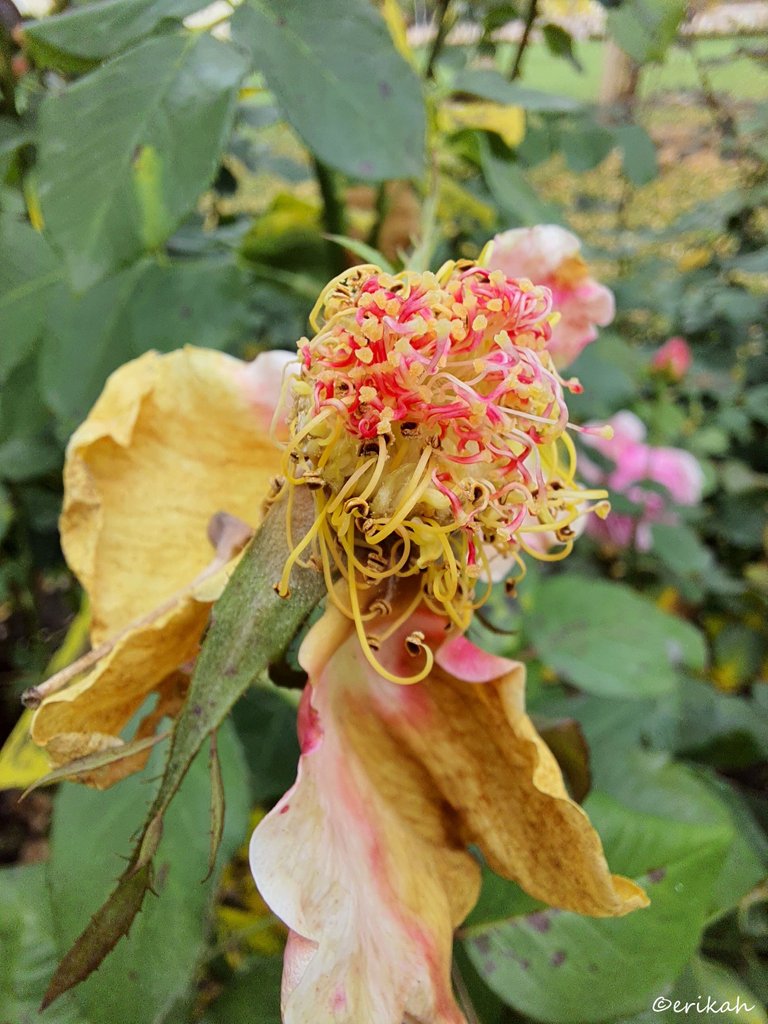 Do you know what this is? This used to be a rose, now this is what's left of it.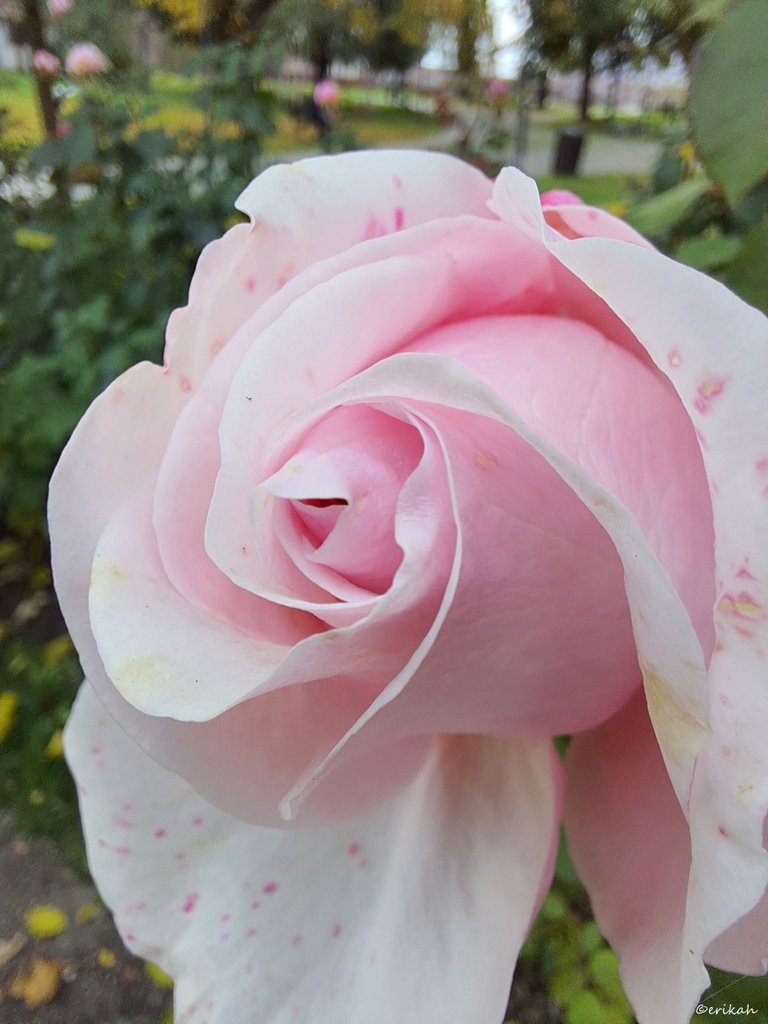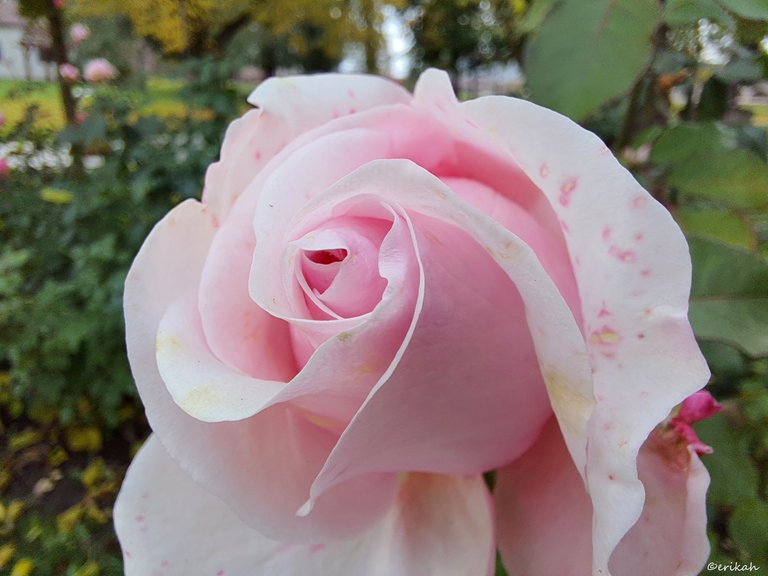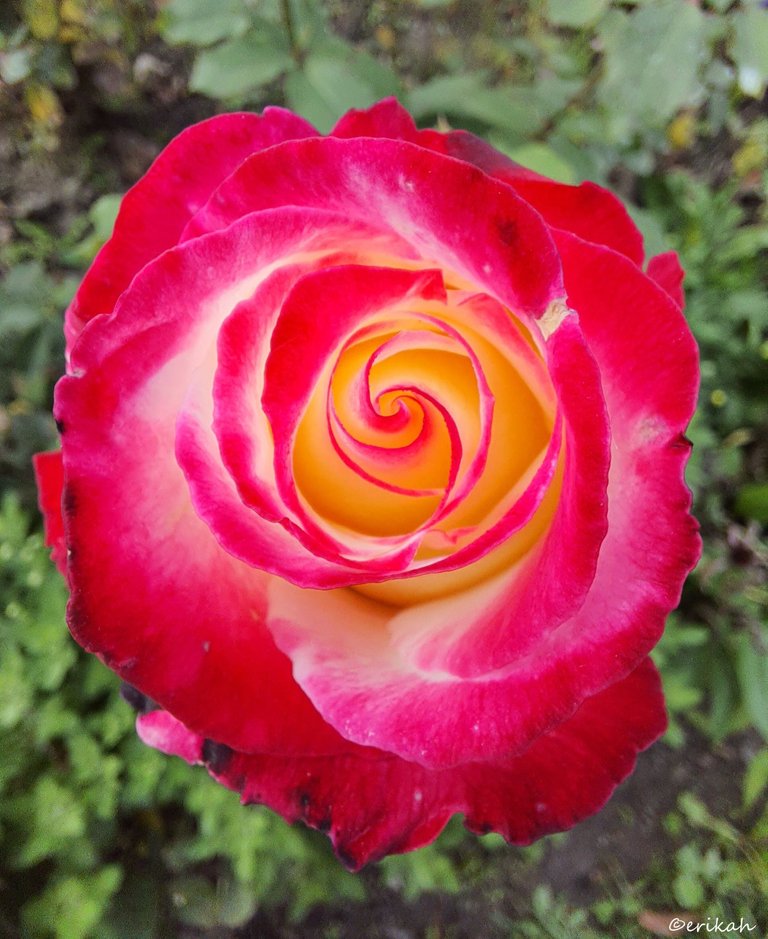 And here comes the most weird one, this rose which is red outside and yellow inside. This is what people call kitschy and if I would see a similar photo (better quality of course) on the internet, most likely would hit the Back or the Forward button and move away. But I haven't seen this on the internet, but in real life, in the park. Trust me, in reality it looks 10x better than on the photo.
These are definitely not photos you see every day and might shock a few of you, but this is all created by mother nature, I just took the shots and shared them with you.
I won't ask anything today as I suppose the few users who wanted to read my post already left when they saw the withered roses 😂 but if you're here reading this paragraph, go ahead, be my guest, let's see what's your favorite today 😏

If you're a newbie, you may want to check out these guides:

---
---