Souvenirland At The Medieval Festival
Whenever people attend a festival or a fair, there are two things they have in mind, apart from enjoying the event. One is the food there's served, the other is buying souvenirs, none of them cheap at these venues.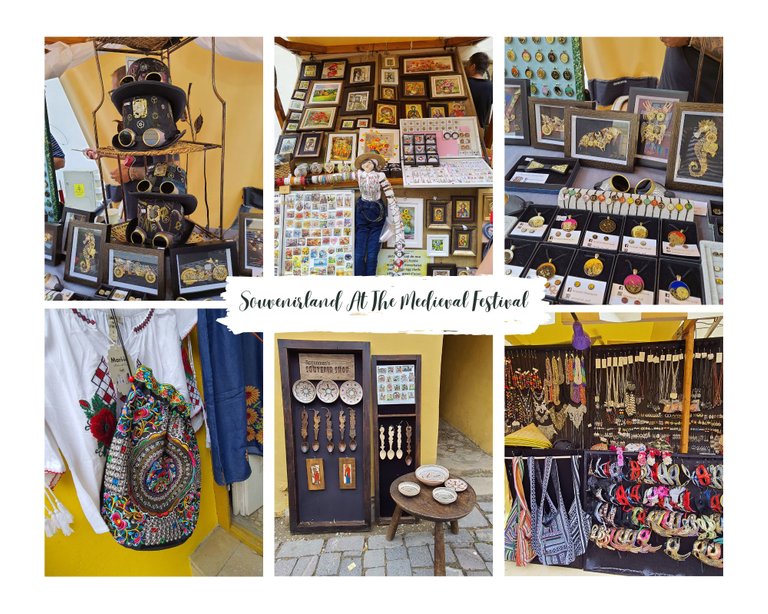 Almost two weeks ago I visited the medieval festival of Sighișoara and I was curious to see to what degree the municipality's decision was respected this year as it has been decided to ban cheap plastic garbage and allow only souvenirs related to the festival and also wanted to see what they are selling these days.
My plan was to buy something small to remind me of the festival, but also not to spend a lot of money as I'm not really a fan of overpriced souvenirs you can buy at a quarter other times.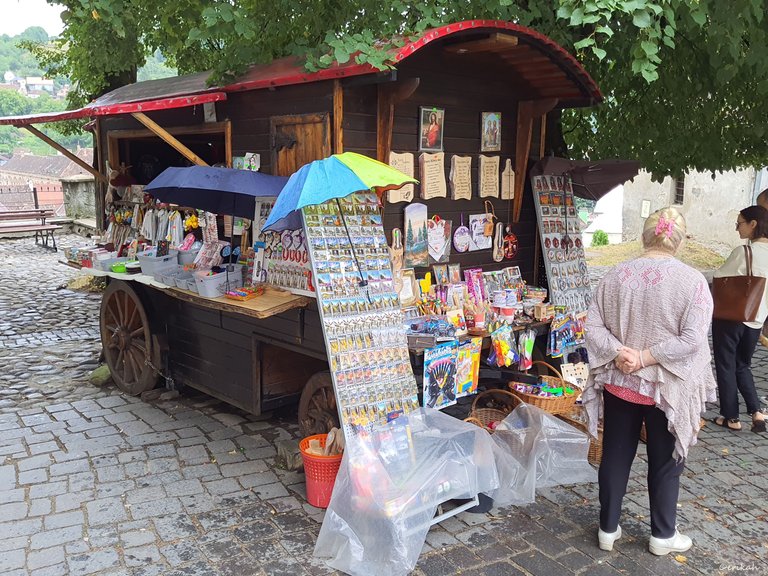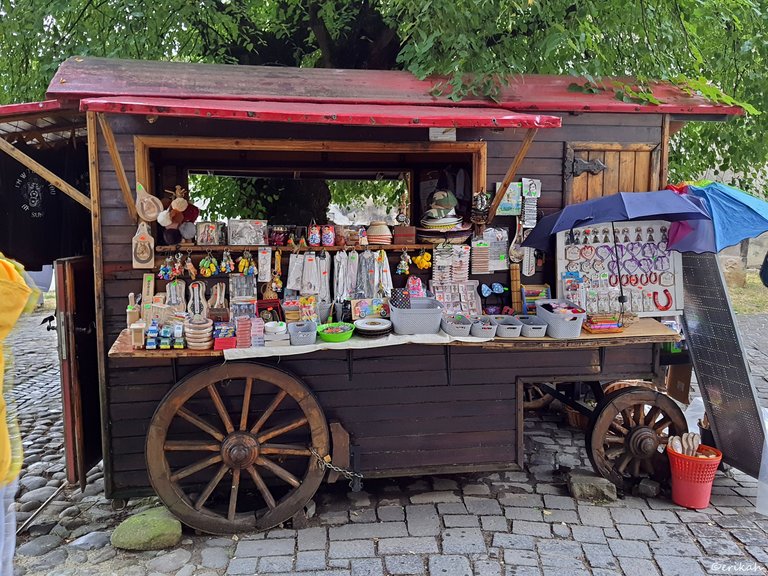 This was the first souvenir carriage I saw and rushed to see if there were cheap plastic crap and to my surprise, there were. Not exactly a promising start, but you can't judge the whole festival after seeing the offer of only one vendor.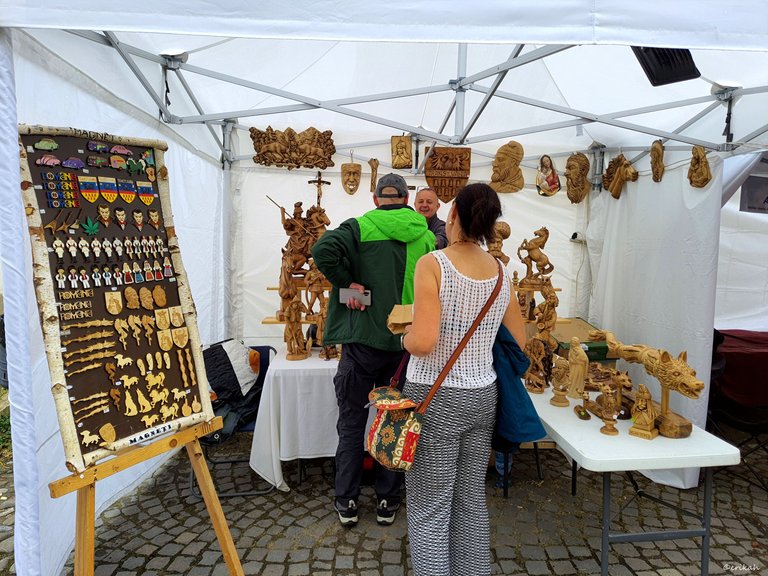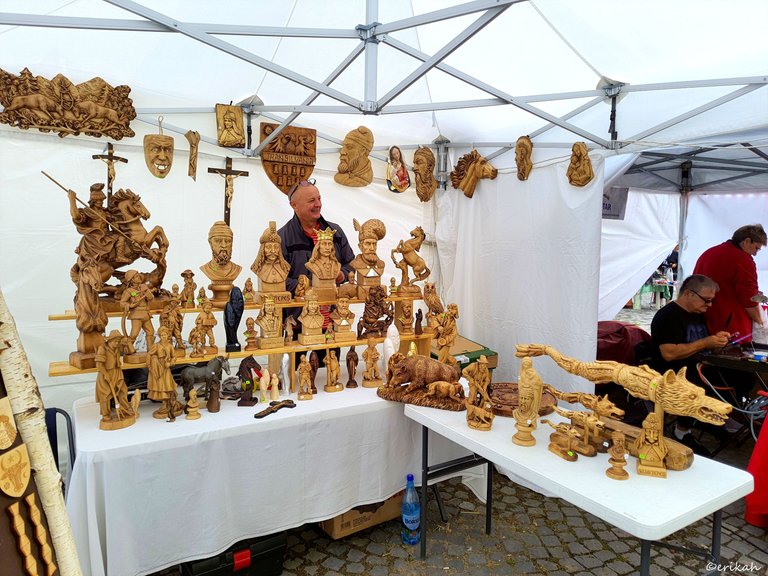 Luckily, that was the only place selling cheap plastic crap as the others were quality products, like this artist with wooden sculptures.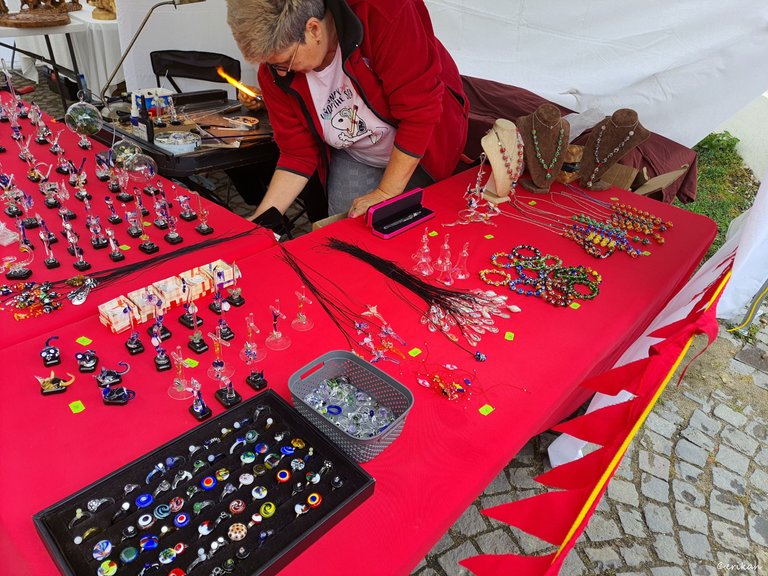 I've seen this glass artist before at different fairs. He has some amazing, handmade jewellery, but unfortunately not many are fancying his work, or I just did not see the buyers.
Wooden flutes and pan flutes can't be missing as back in those days, these flutes and pan flutes were the most common, or the only musical instruments available for the lower class. Peasants were self sufficient as there was no other way, so they could easily make a flute and play some music.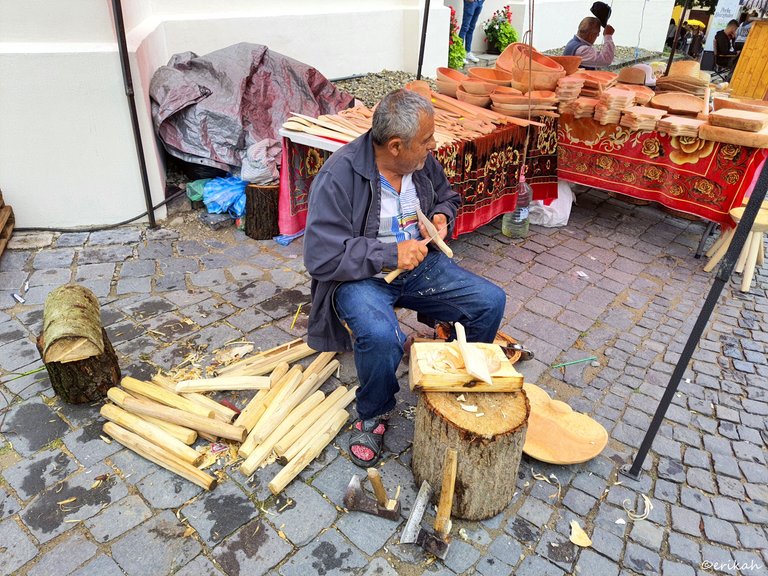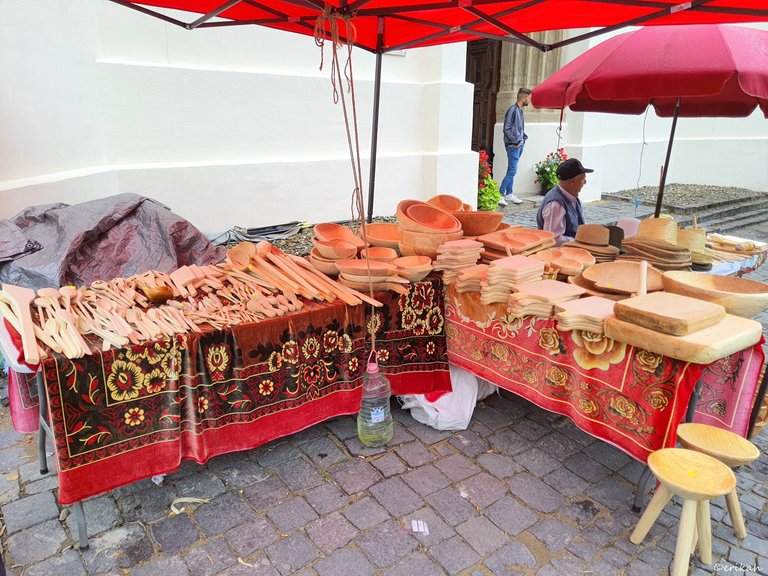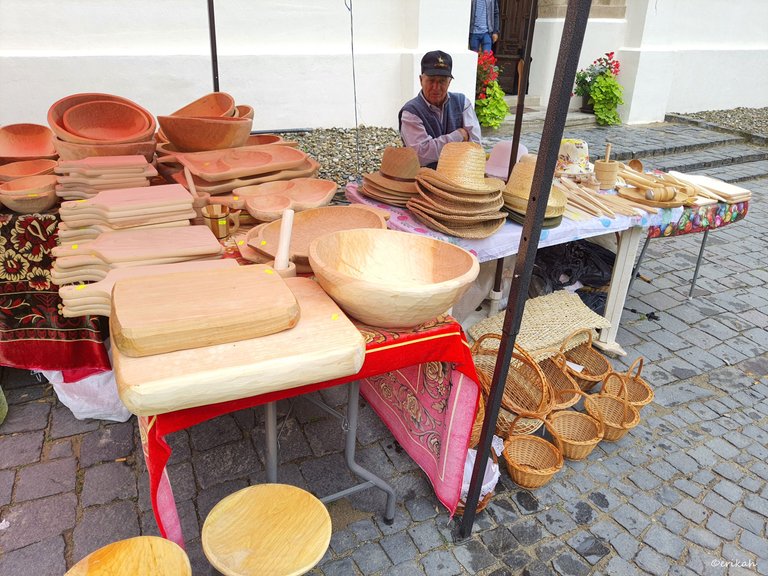 These tools today look like some fancy souvenirs but in medieval days these were the ones in use as there were no others.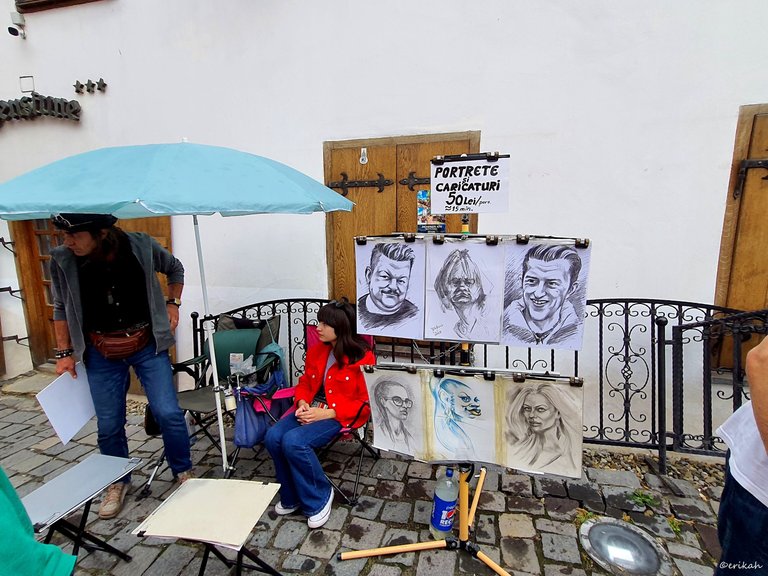 You could have your portrait drawn for like 10 euro, if you had the courage to trust the artist and the patience and time to sit tight for 15 minutes. These sketches were caricatures, so basically it depended on the artist what kind of caricature you get. Some I bet were nice, but there was no guarantee you liked what you got.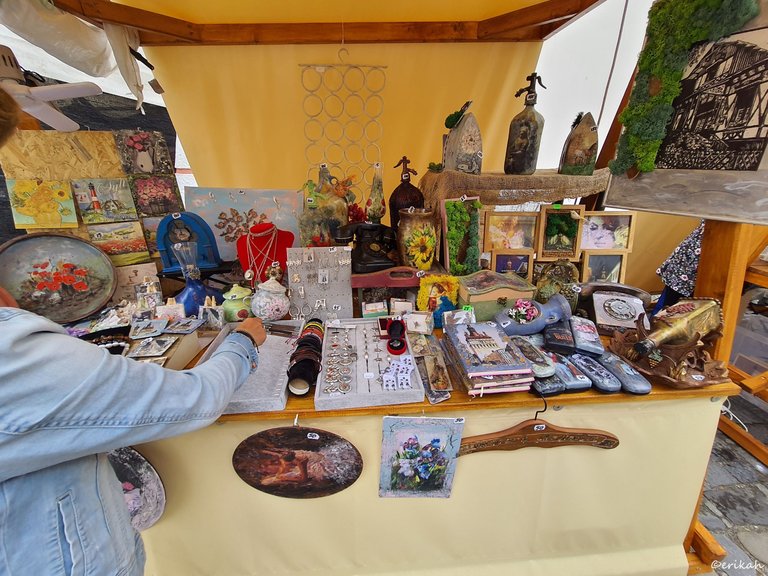 This was where the cool souvenirs were sold. You could find all kinds of things, from jewellery, to paintings, pottery, bottles, even hand carved wooden coat hanger.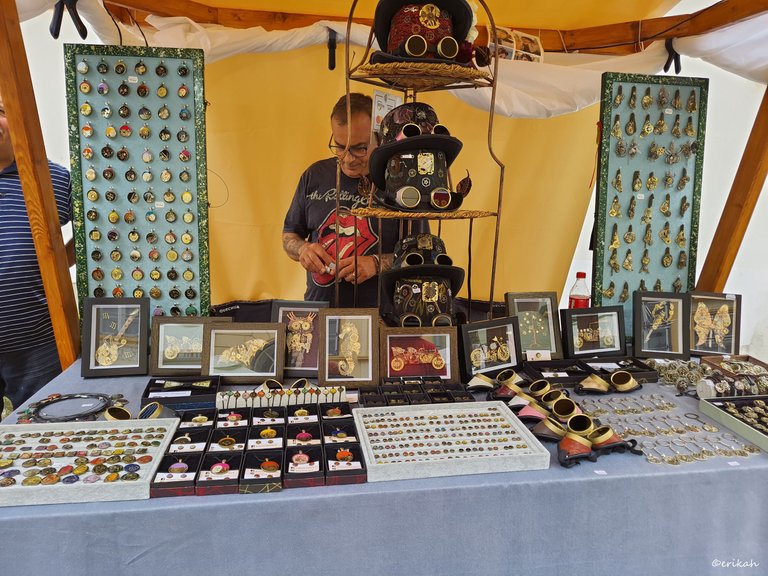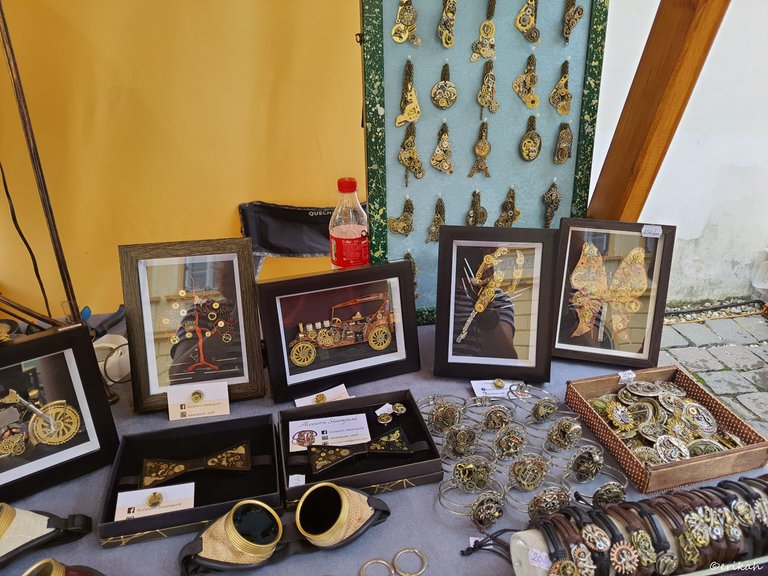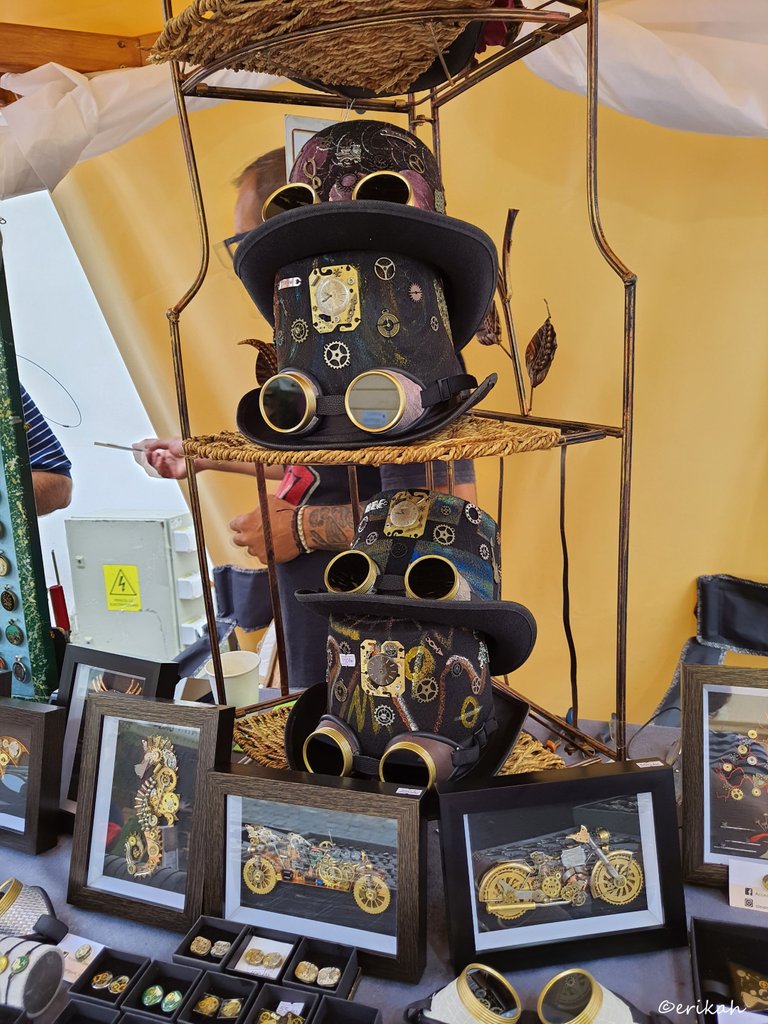 There was a lot of cool stuff here, those bikes, the hats. It's not my style but looked cool. As far as I could tell, those bikes were made using old watch parts. I've always loved recycling and this type is the highest in ranking as it's art, not just recycling.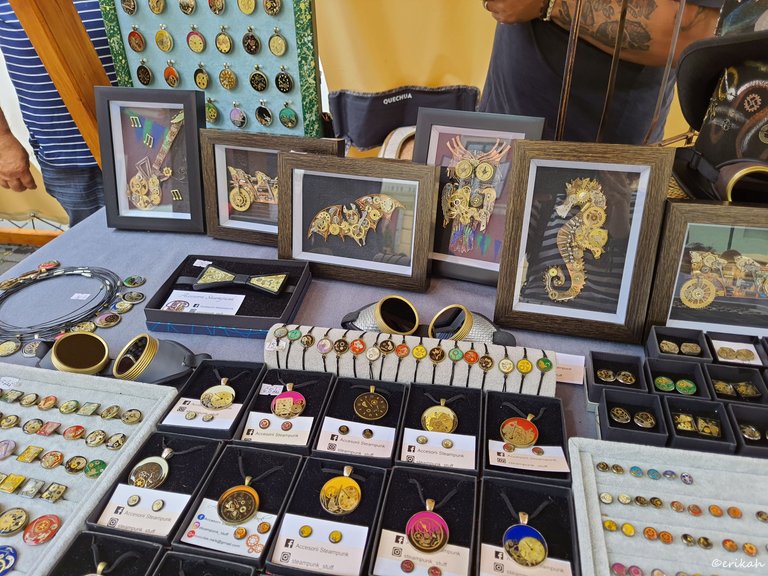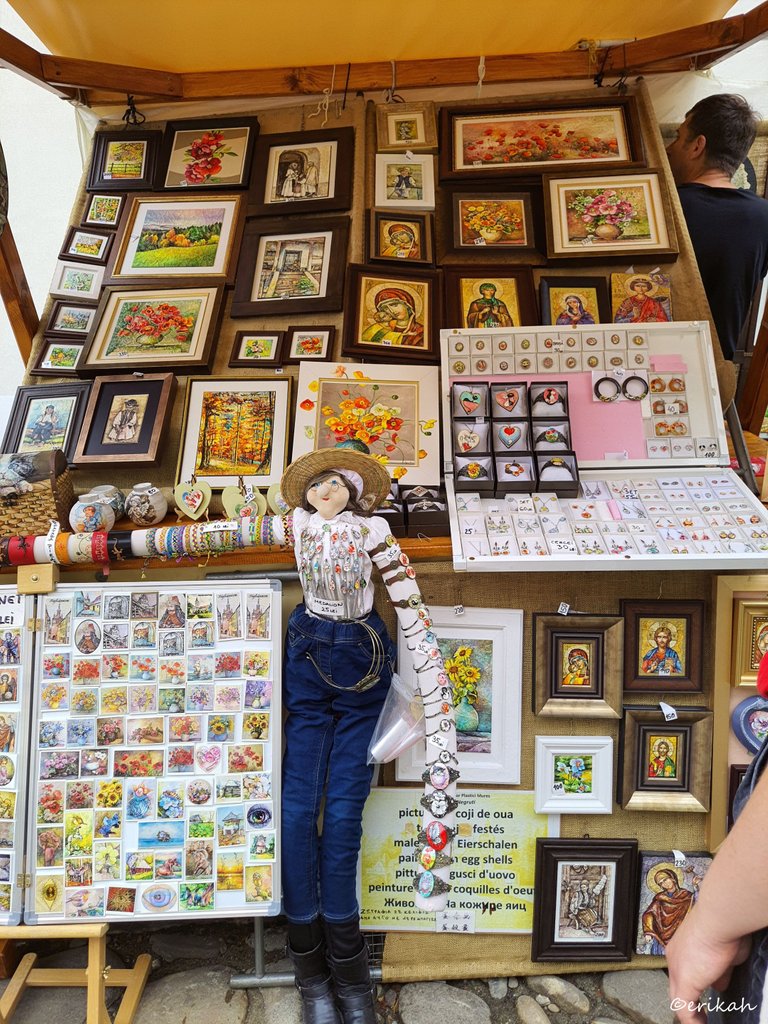 Painted on eggshells. This artist is also traveling to almost every fair as I've seen him too before.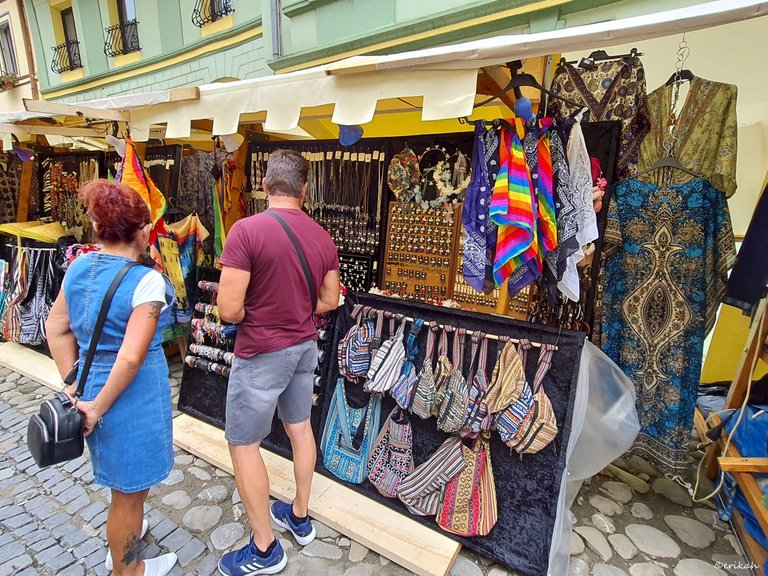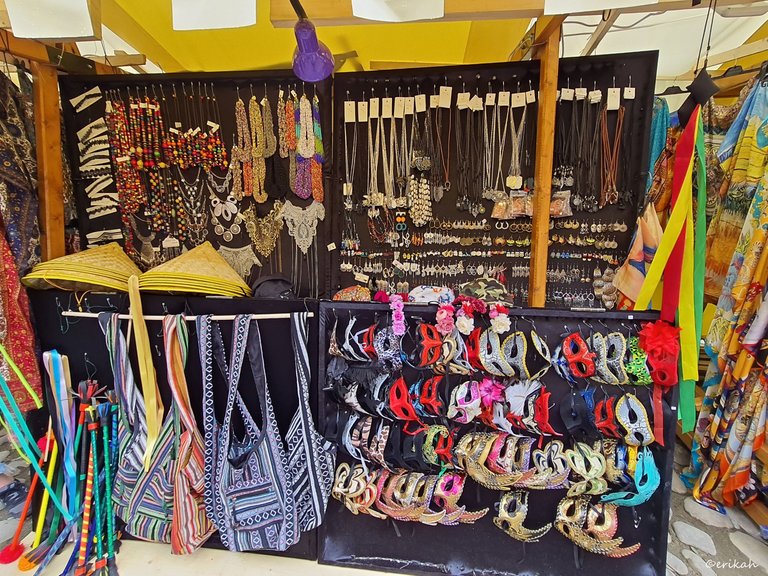 Those masks reminded me of the Venice carnival. Nobles and wealthy people had parties back in the day, wearing these masks. If you think of how dark the rooms were back then as candles were never enough to make light, with a mask like this and a good wig, you could hide your identity easily.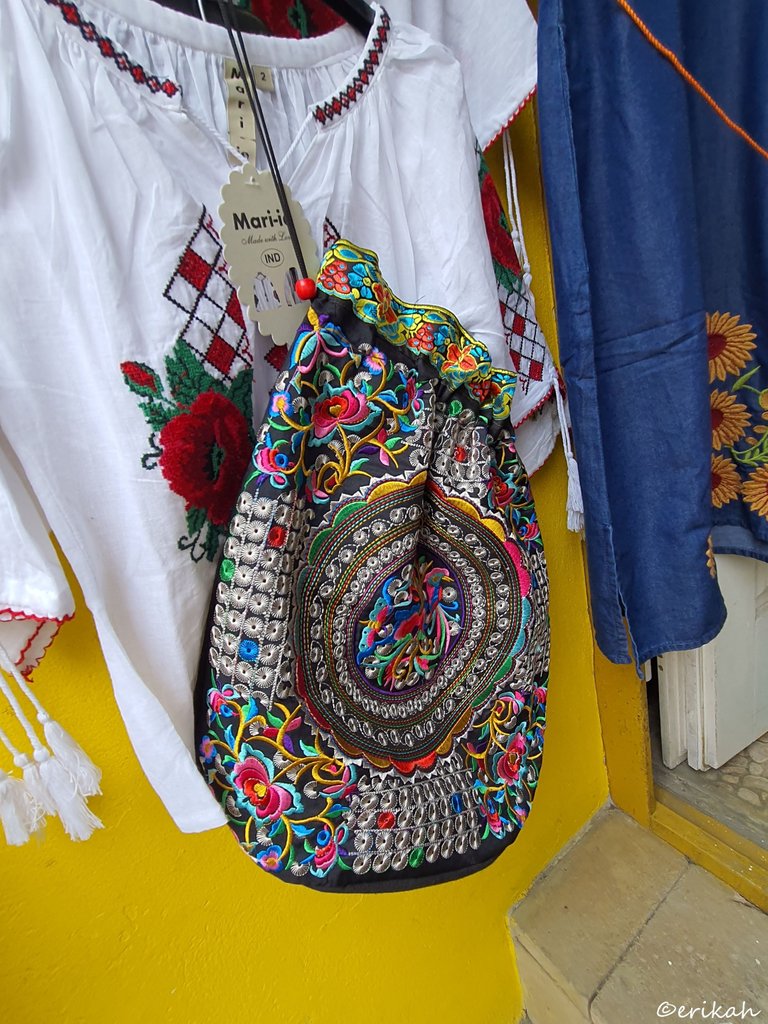 This bag was a surprise though as this type of embroidery is typical in Hungary, not so much in Transylvania, but it looked good.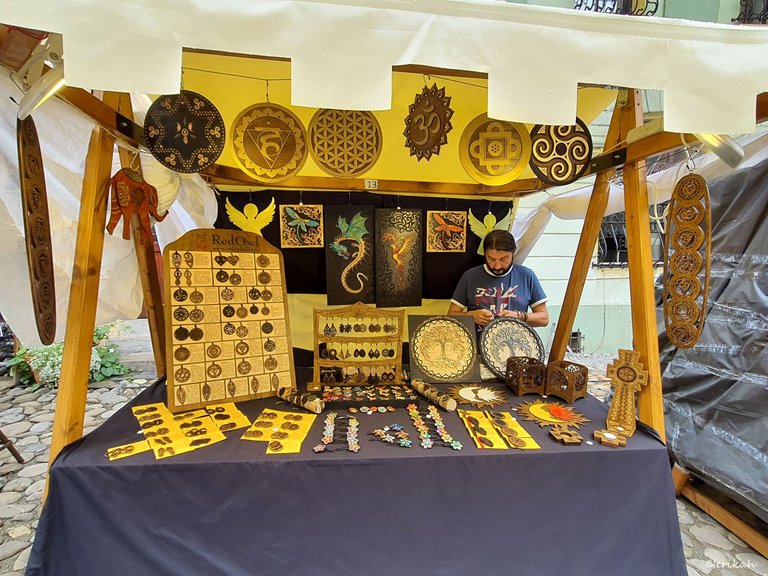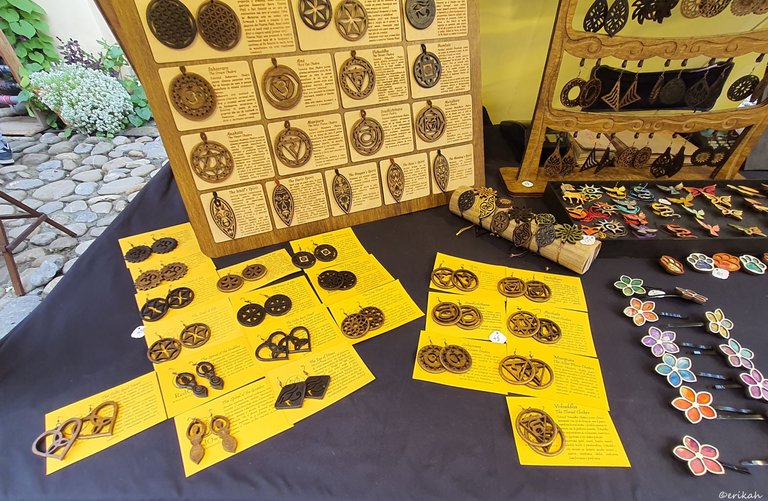 Wooden jewellery and other souvenirs, exactly what I was looking for, but did not buy any as there was nothing I liked. Yeah, I know, I'm fussy :)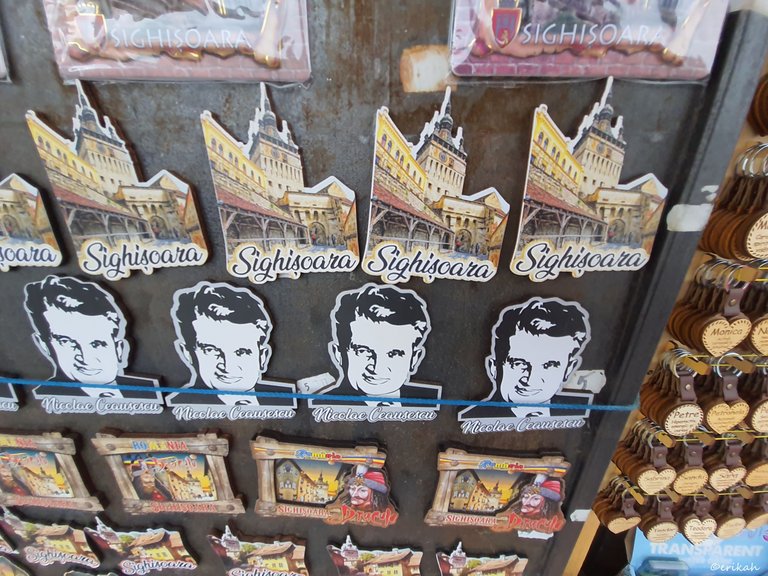 I'm gonna hide this photo in the middle of my post as that man on the magnets is the dictator Romania had for decades. Him, along with his wife were shot on 1989. I keep seeing souvenirs with his face, mugs, now magnets. I don't know who's buying such things as most of the Romanian citizens are trying to forget him and what he represented.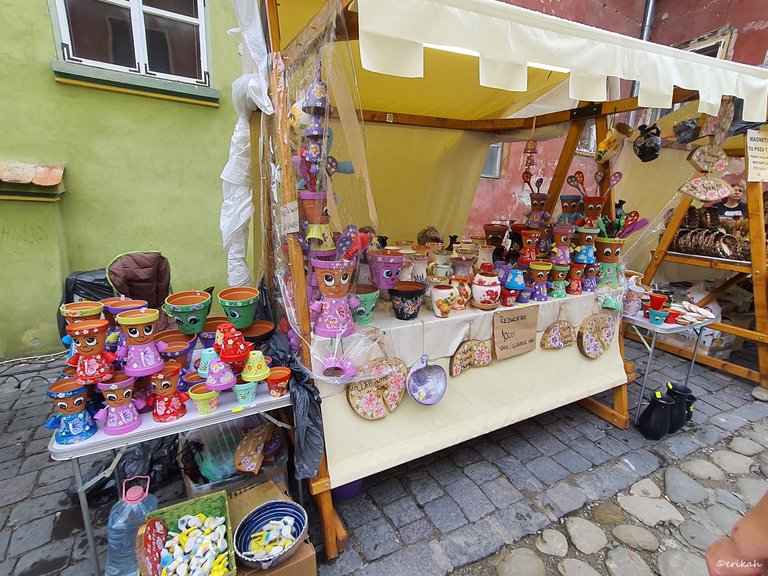 These painted posts have nothing to do with the past or tradition. These are works of the modern era.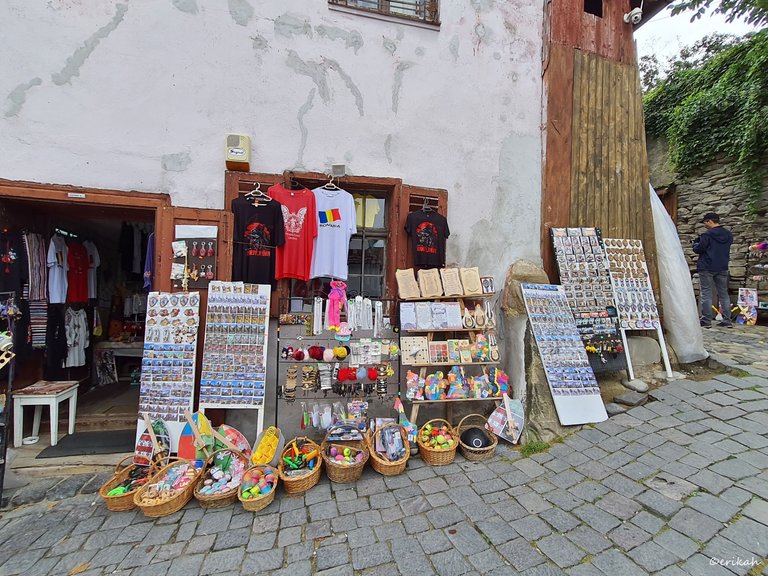 If I were to name one item that was the most popular, I'd say magnets. There were literally everywhere as that's the easiest and maybe the cheapest souvenir.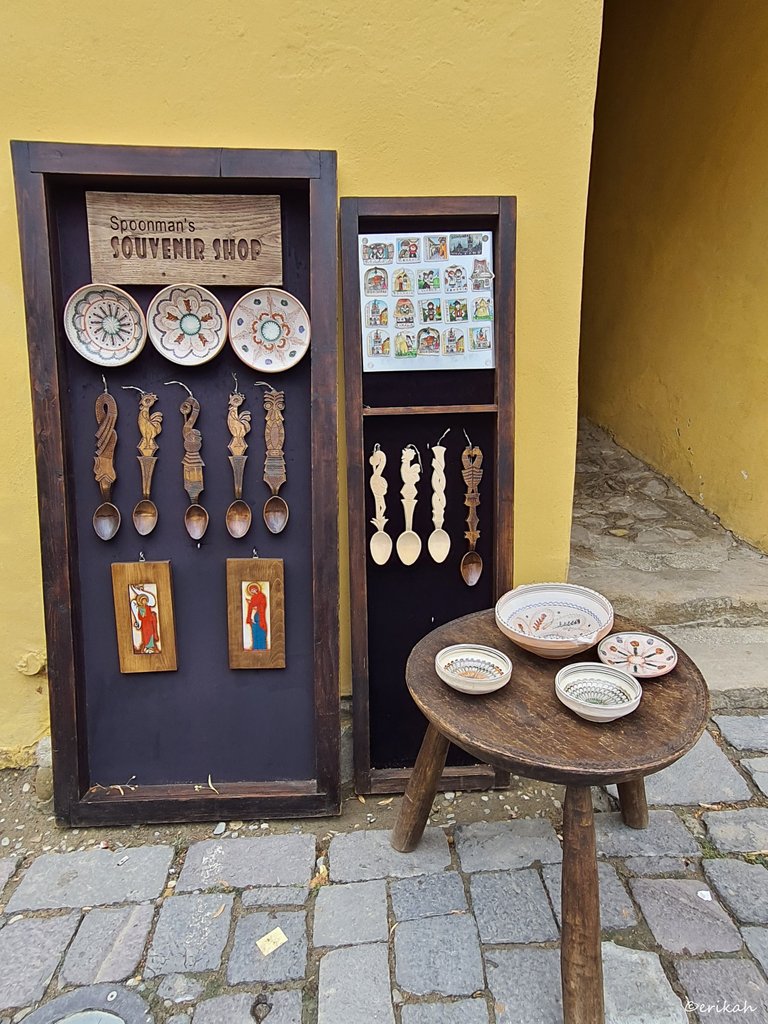 So after taking a look at almost every souvenir shop, I'd say there were plenty of things you could buy. However, if you're a foreigner and not familiar with the prices, you could pay a lot more than others. I mean the prices are listed as the law requires that, but some products are overpriced.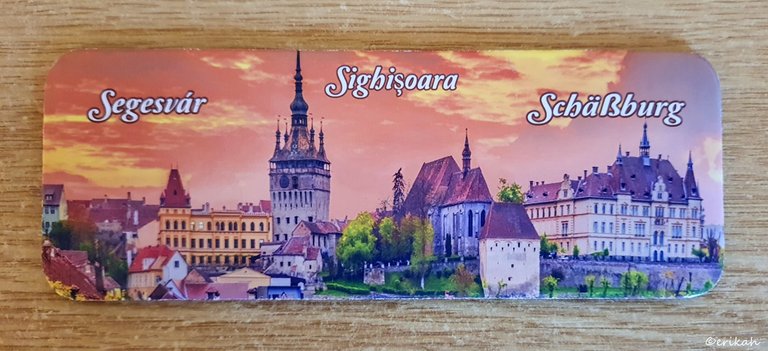 I came home with a single magnet, that costed me 5 lei, which is 1 euro. That has been the price of magnets for some time and I was surprised to see it has not changed. However, there was a trick. The magnet was of very thick cardboard. But it looks good.

---
---