The Last Of The Year
Just as it happened with those beautiful leaves that I love so much, now I have to say goodbye to these frosty ones as well and prepare myself to the big gray nothing that is coming.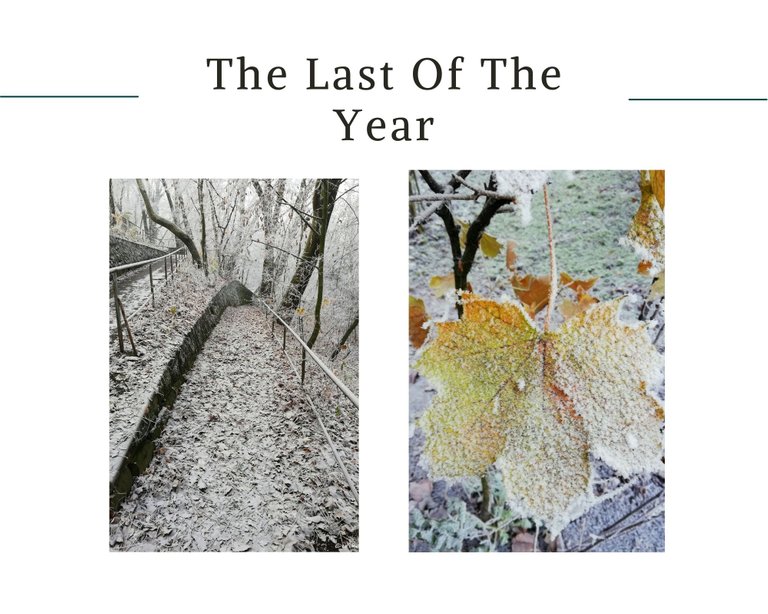 After the chilly mornings that have brought us -5°C temperature and have forced us to take out a warmer coat and boots, we've got some heavy rain today.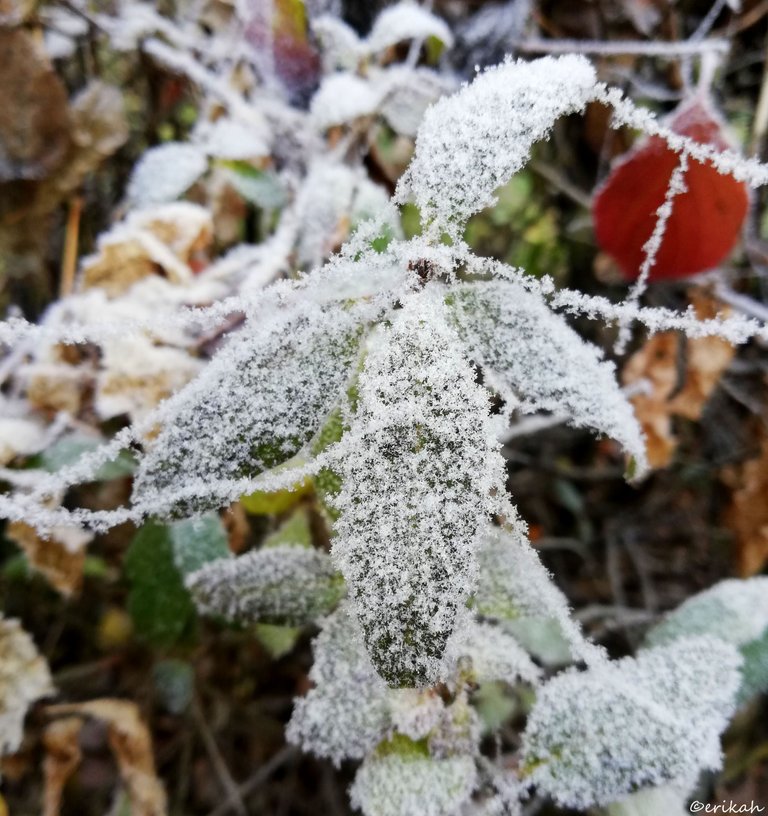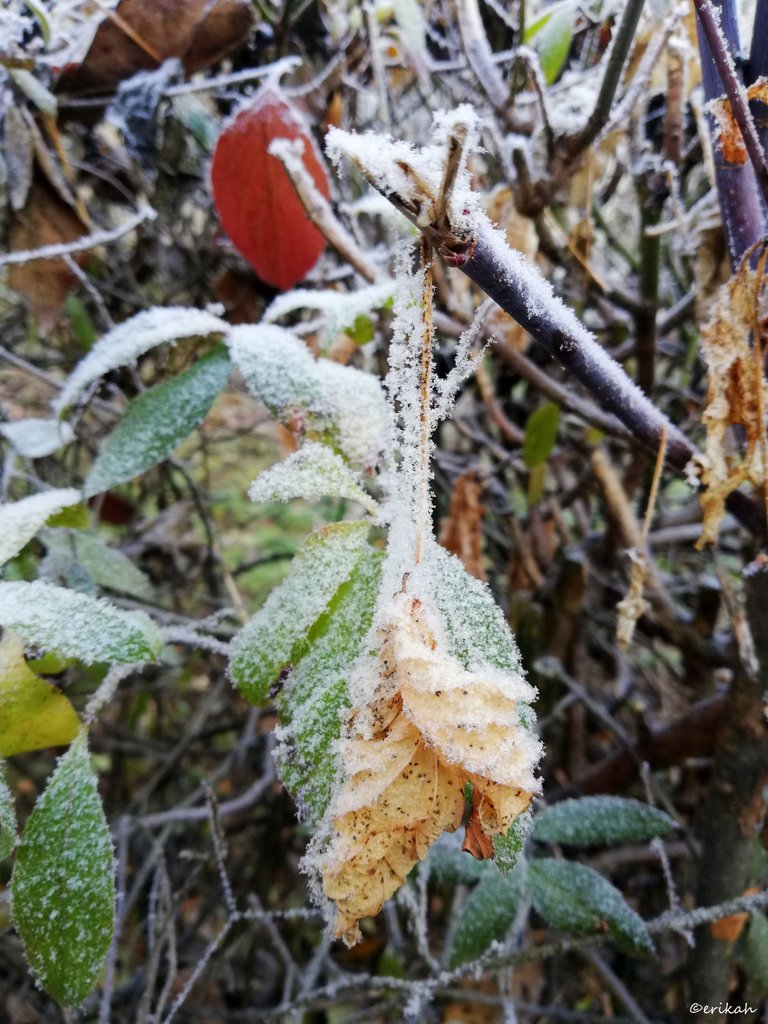 Rain coupled with low temperatures during the night will result in icy nature. This is a no brainer.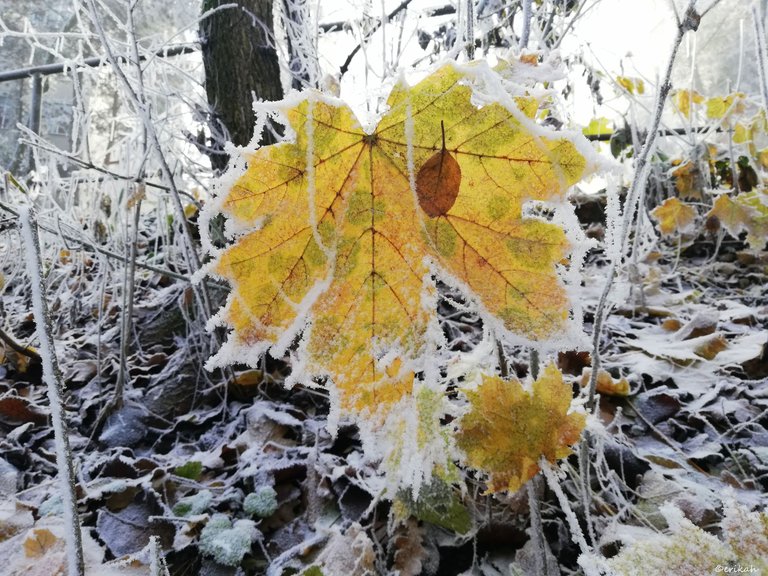 A few days ago there were still a few green leaves available to capture on camera, covered by frost of course.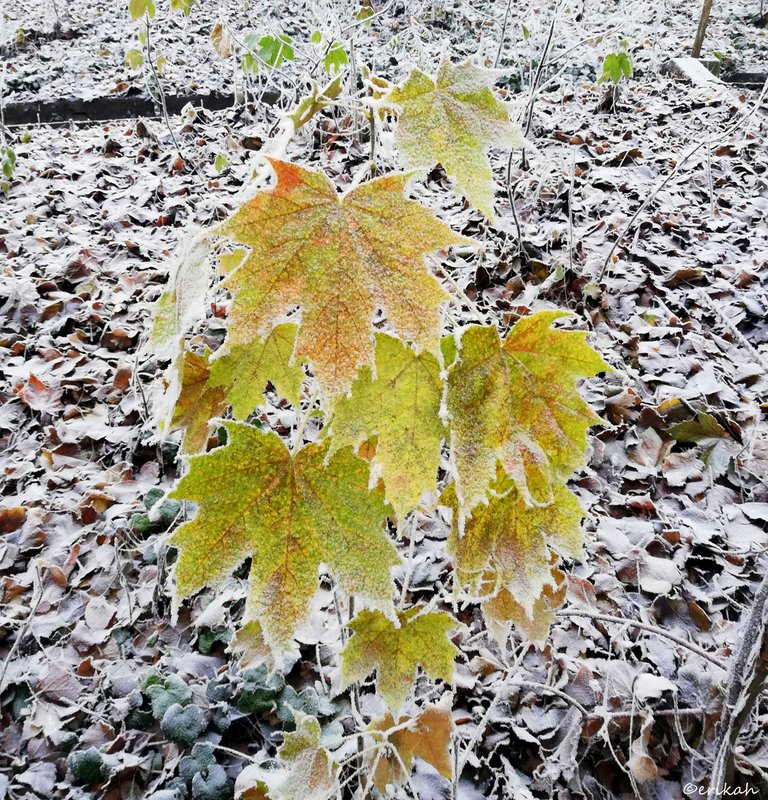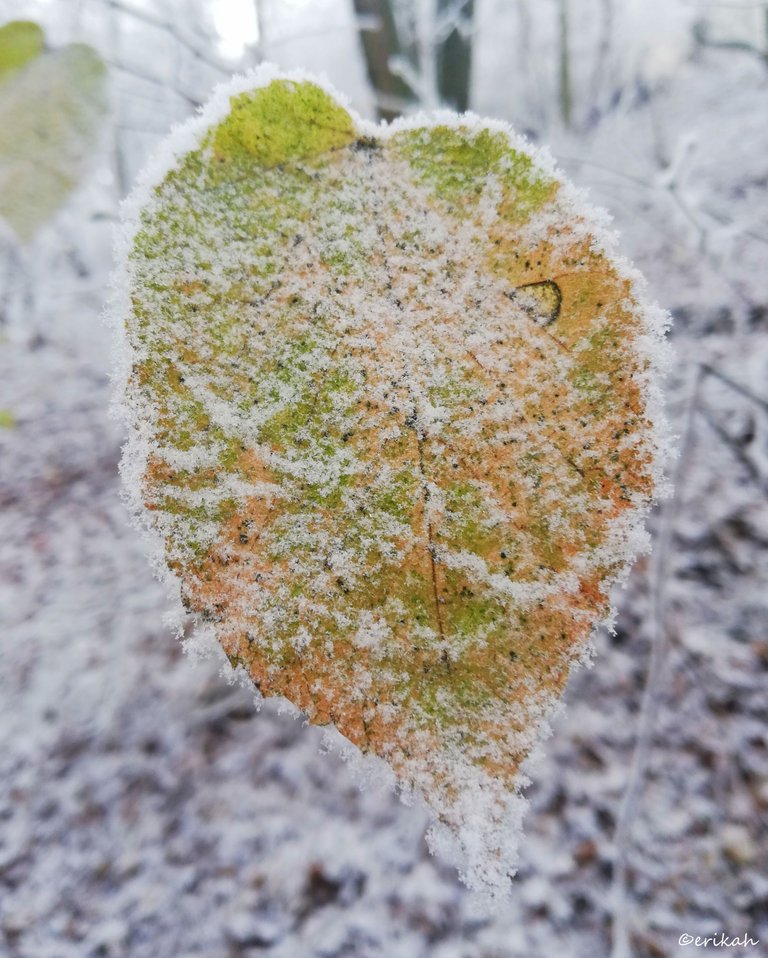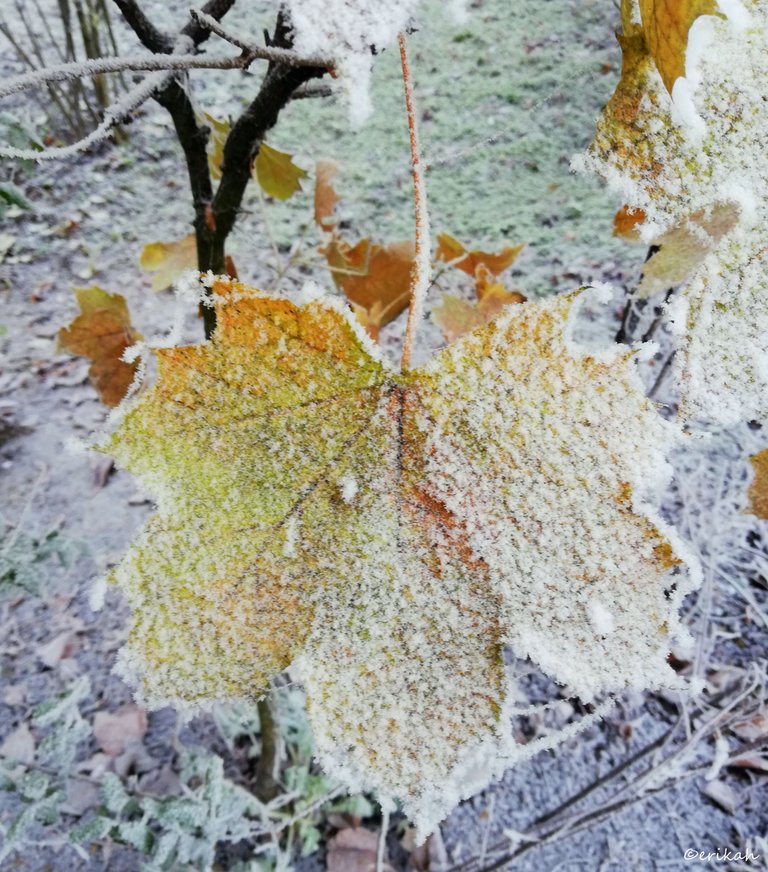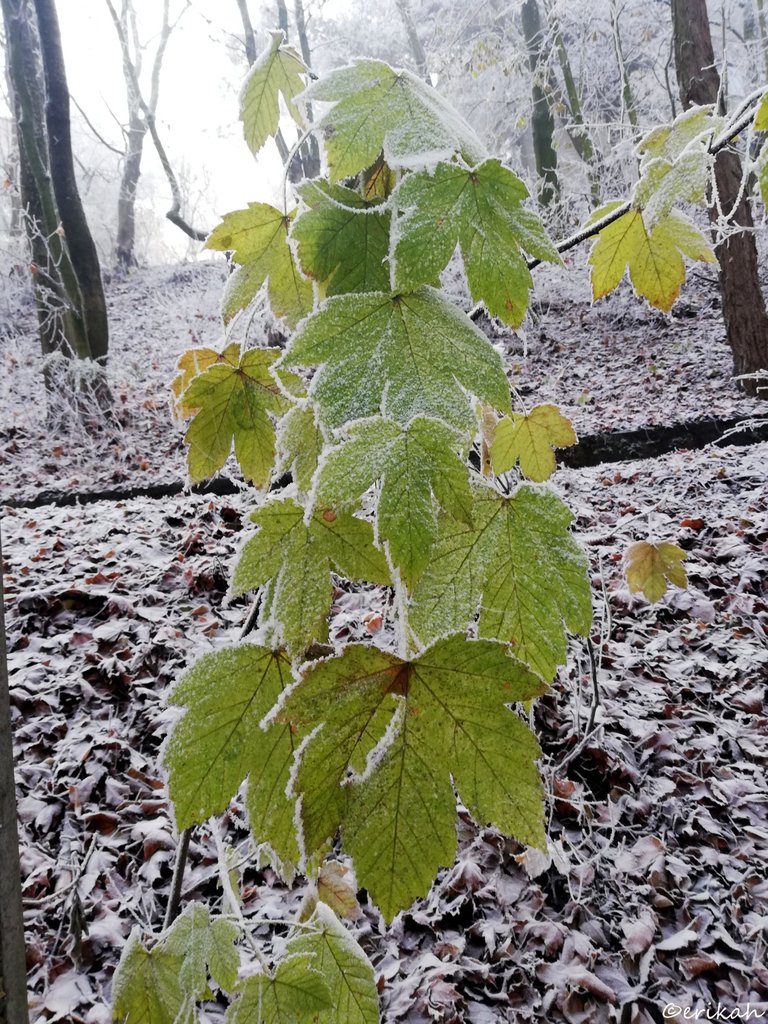 Many plants can be damaged or killed by freezing temperatures or frost. This varies with the type of plant, the tissue exposed, and how low temperatures get; a "light frost" of −2 to 0 °C (28 to 32 °F) damages fewer types of plants than a "hard frost" below −2 °C (28 °F). source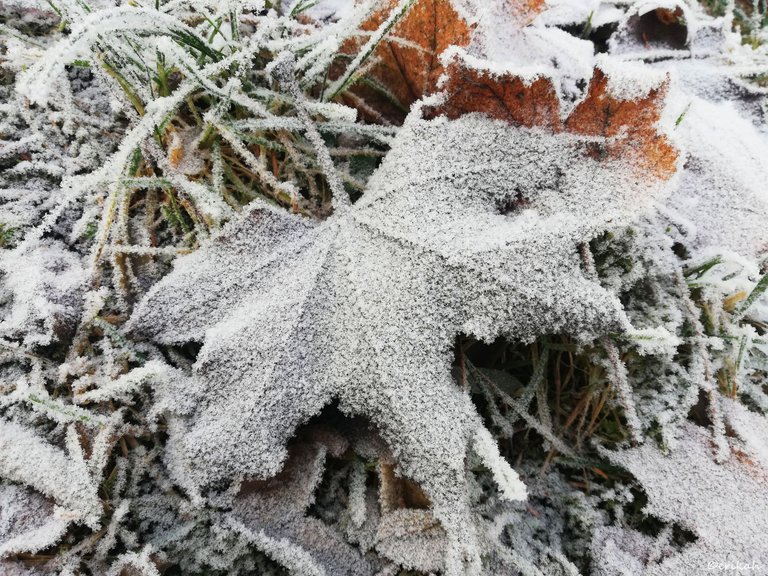 According to the quote above, my prediction is about right. -5°C is colder than -2°C, so they have no chance.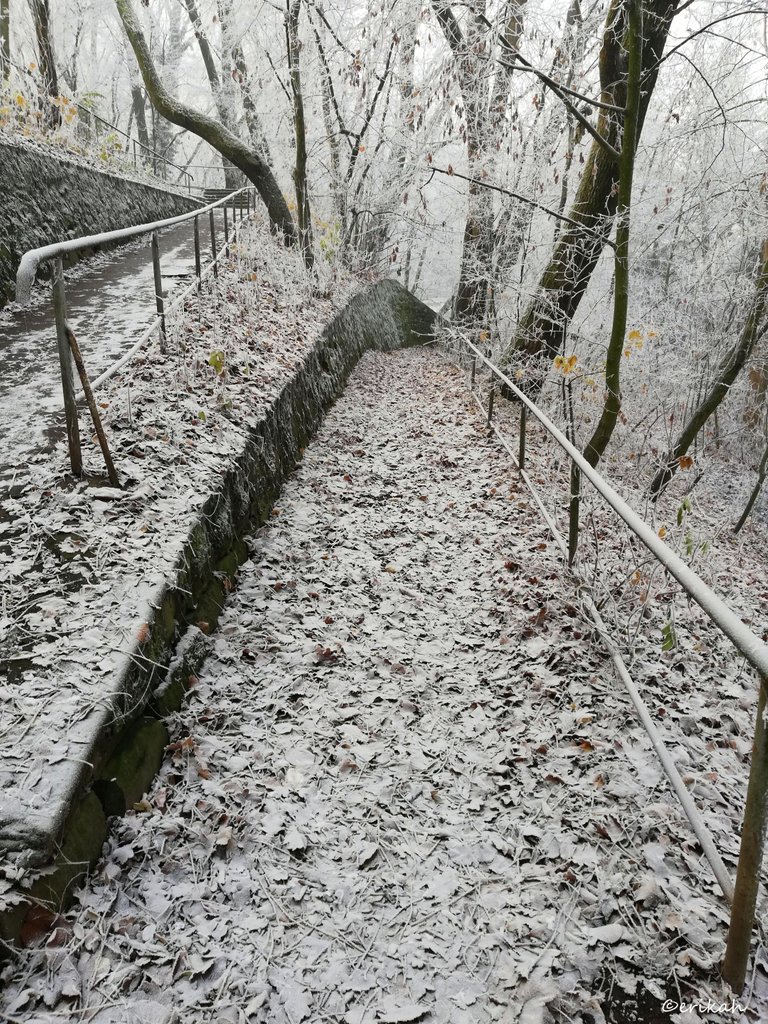 There's always something good, no matter how bad the situation is. Even though most of the leaves are brown or black already, this alley was looking fantastic in my eyes. You may contradict me as for some I'm sure it looks like an alley full of garbage, but try to look at it with different eyes.
When I look at it, it always makes me think of a scary movie, shot in an abandoned place as this place looks kind of abandoned. You can go round to reach the lower level and it meant to be used by people in a wheelchair and baby carriages. You can't see people in a wheelchair but baby carriages are not rare during summer, when the place is clean.
When it's covered by snow it is even more inviting if you're a photographer. Fresh snow looks fantastic as you can't see the end of it. But what I'm really after is mist.
There are two places where mist looks really great. This is one of them. I want to stay here, where this photo has been taken and see what mist looks like. I am expecting to not see the end of the two levels, like the road would be cut off suddenly. It's dream or more like a wish or mine and I'm sure I'm not the only one.
I bet many photographers have wishes, plans they want to see put in action and waiting for the right moment, that may or may not arrive. Mine is a bit difficult to put in action as mist is not something we get too often. We've got a few misty days but not enough to carry out my plan. I truly hope there's still a chance for some nice mist this year.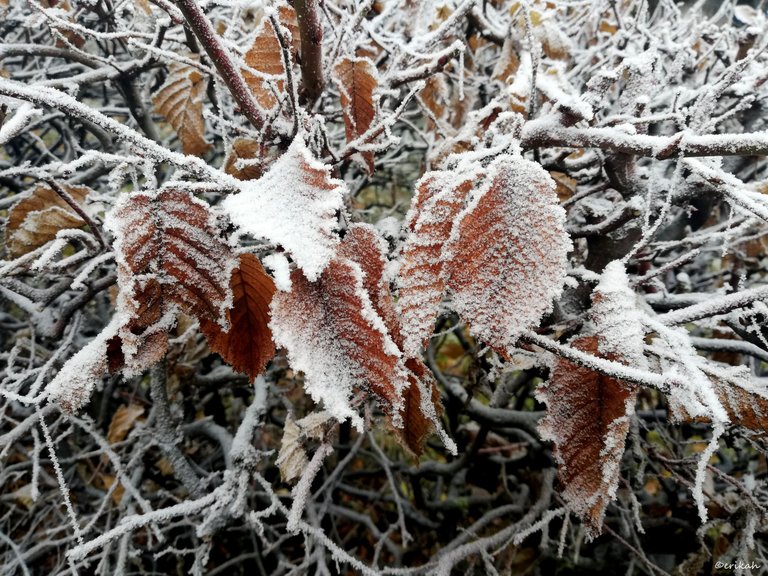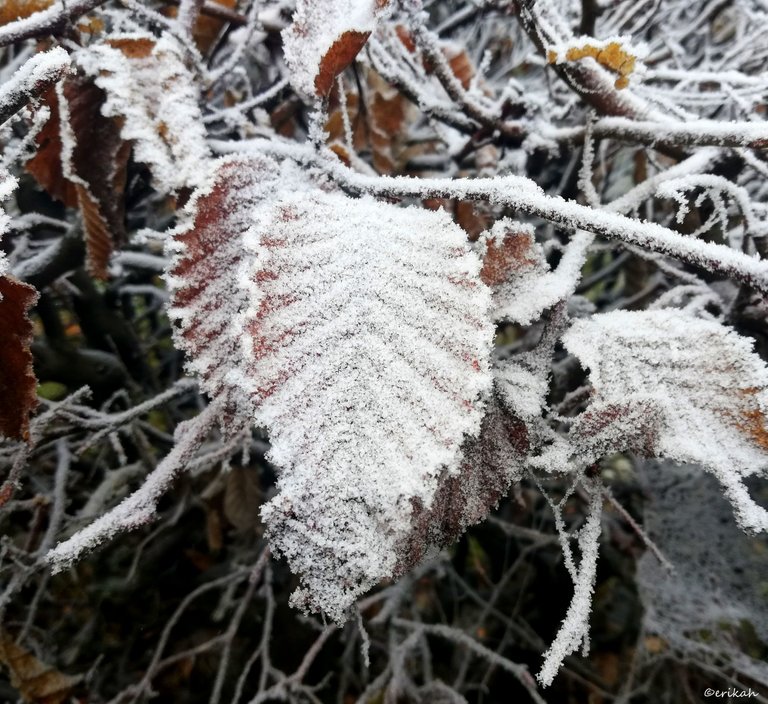 ---
---