The Monochrome World
At the beginning of the year I had a plan for this year. The plan was to go into black and white photography, study and learn more. Then as it happens with everything in life, my plan did not match with what life has planned for me and black and white photography got forgotten. Till now.
One would think that these photos are easy, you just snap a few photos and it's done. It's possible for some that's how it works but if you really want something good, of quality, you need more than that.
The huge advantage of black and white photos is that you can highlight some details that on the color photo may be lost of let's say, it's not so visible, outstanding. This is why I like to photograph building as I find them very interesting. I love architecture, must have been an architect in my previous life.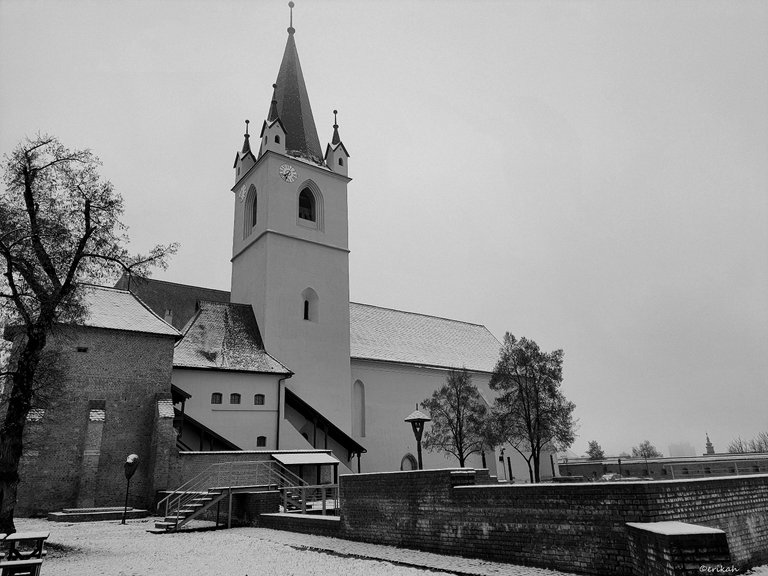 This photo was taken in December last year, when there was still snow. December is a cold month here, there's also snow, so taking a black and white photo is fairly easy as everything is gray anyway.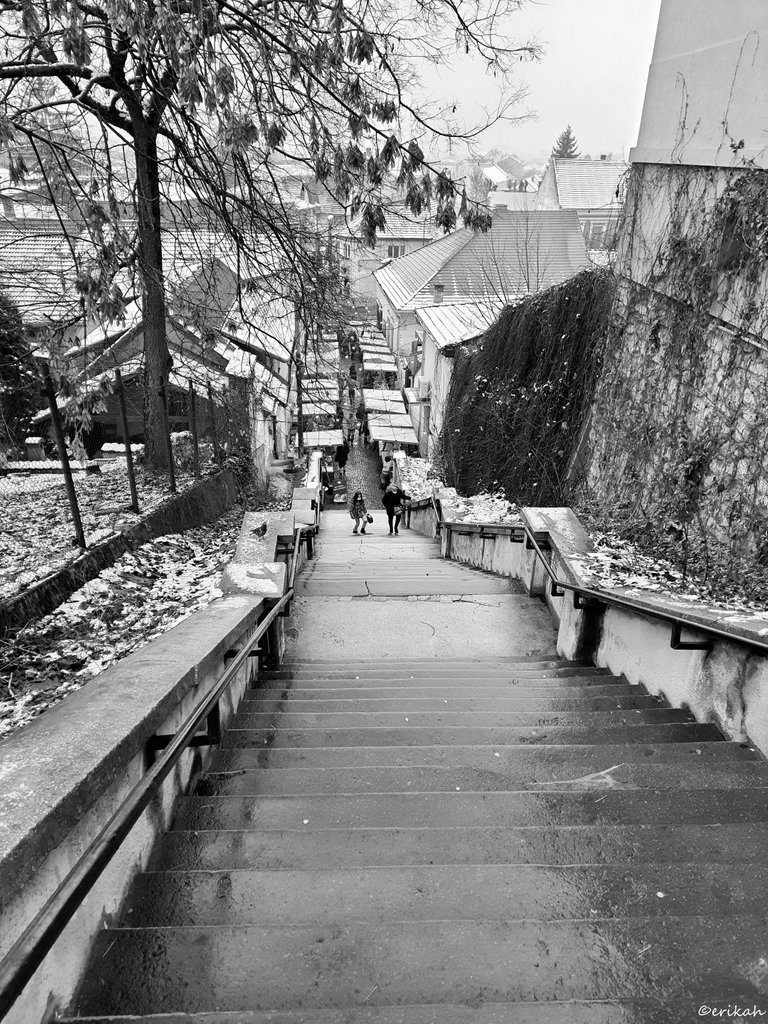 Back then I was happy to take a few photos and many are unused. Now looking at them, when outside there's 26C, it looks really chilly.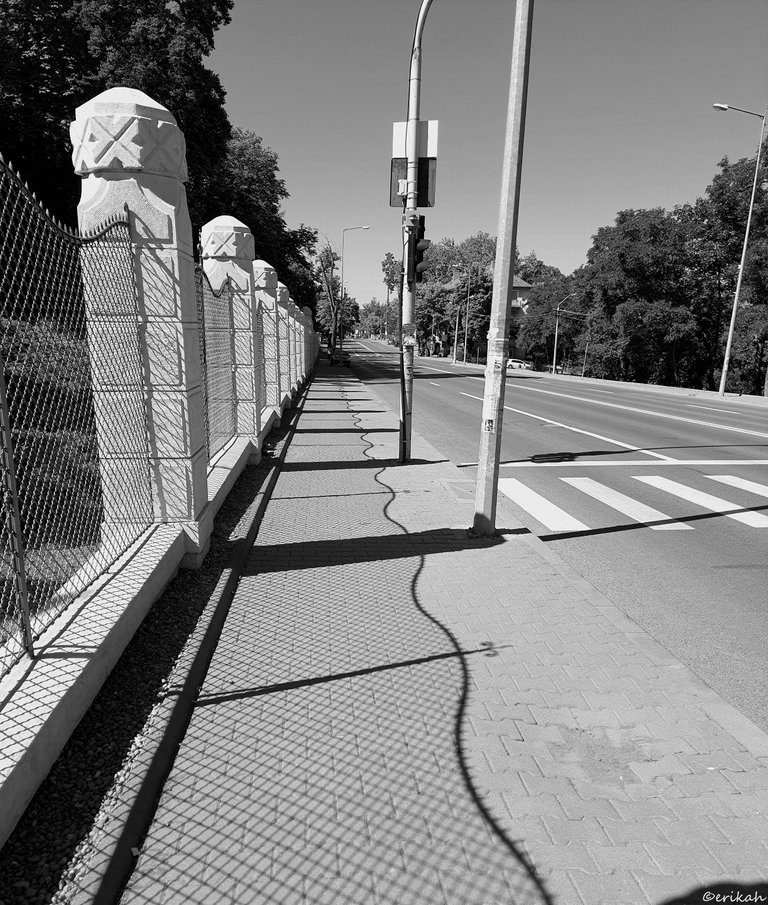 I loved the shadow on this photo and thought of @melinda010100's shadow contest right away. Eliminating colors from this photo brings the shadow in focus, which is good I suppose as that is why I took the photo.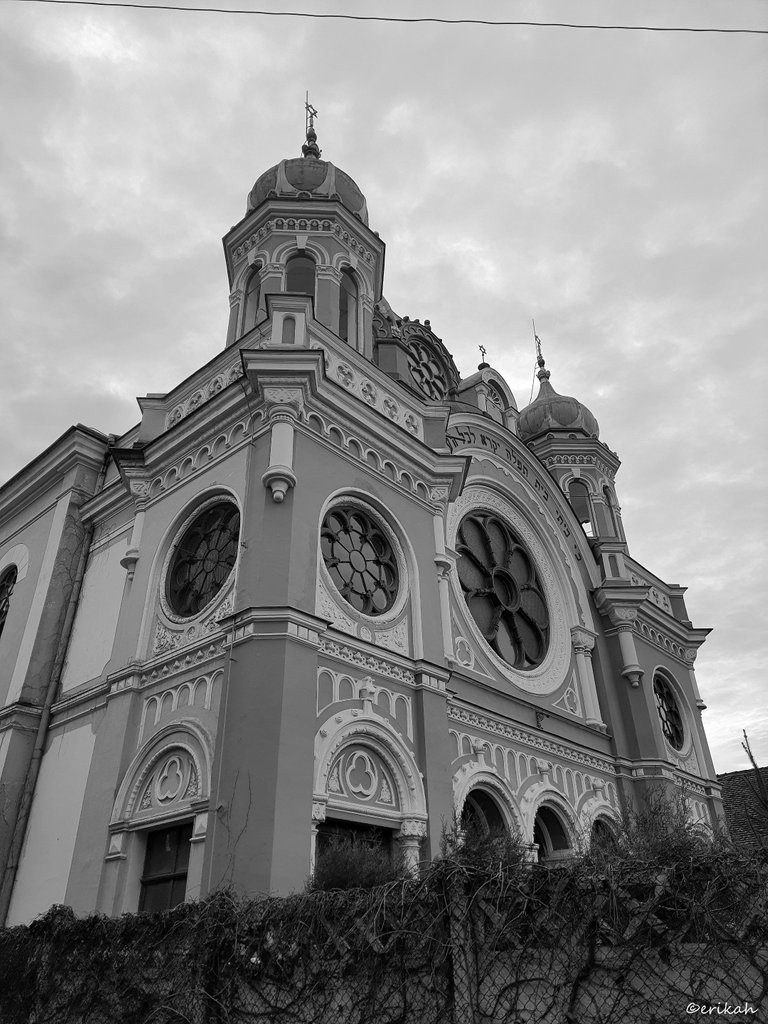 With the cameras we have today, taking photos is not a big deal. We have a lot of filters ready, you just have to take some time to try them out and see which one is suitable for what you have in mind. These photo editors available are also helping a lot, so if you want to get some cool photos, you have all you need.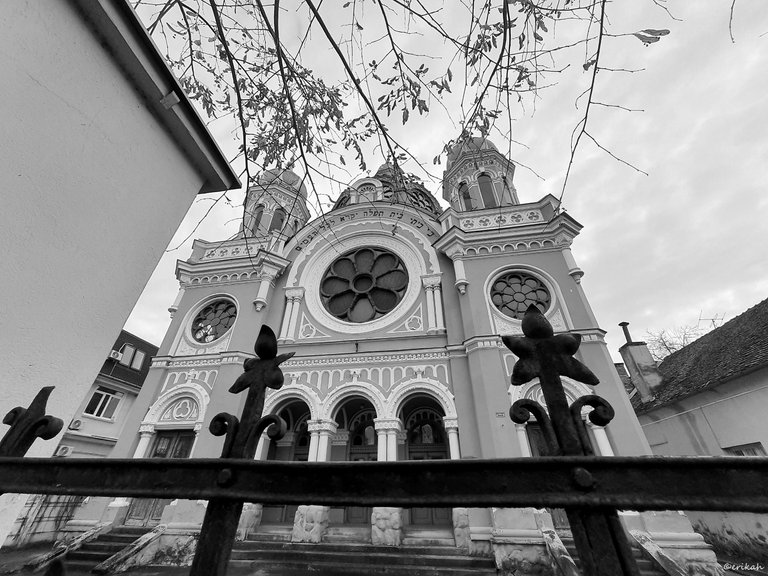 I remember my dad's old camera, with black and white film in it. With those cameras you really had to know what you were doing as deleting the image was not an option and you only find out what you have done, after, when maybe it was too late.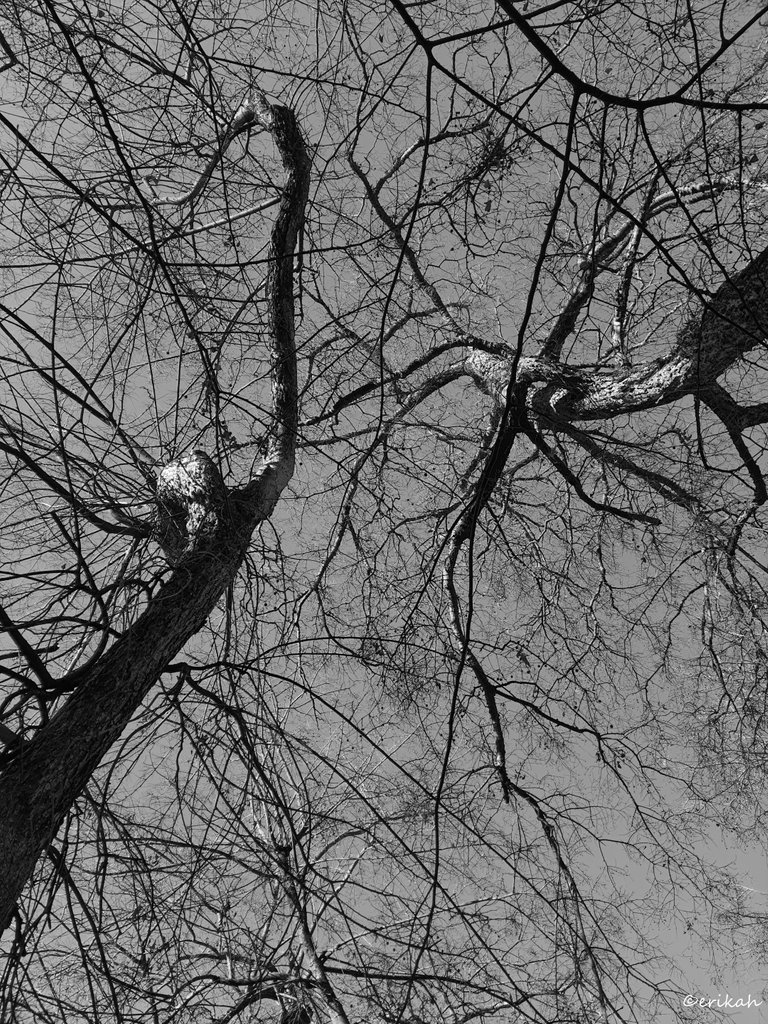 Imagine going to a vacation, taking a bunch of photos and once you're home, you realize that none of the photos are good as the film roller was jammed.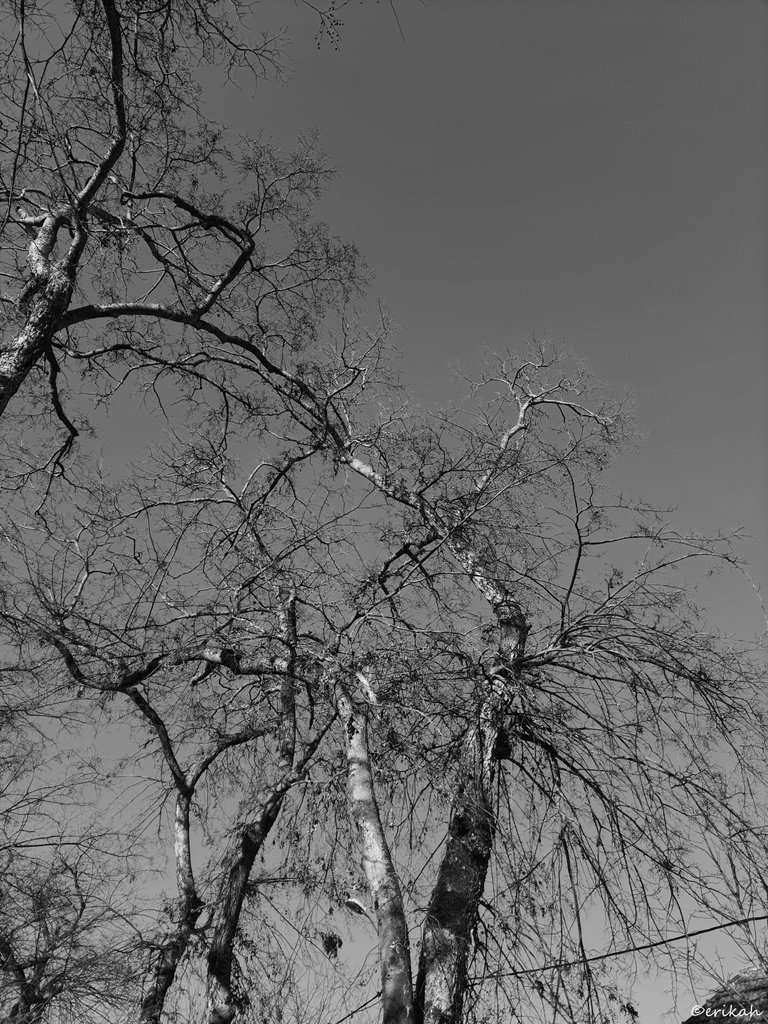 How many time I saw that happen.
The other terrible thing that kept happening was the photo developer lab screwing up your film, the most precious one. Photos of birthday parties, vacations, anniversaries were destroyed repeatedly.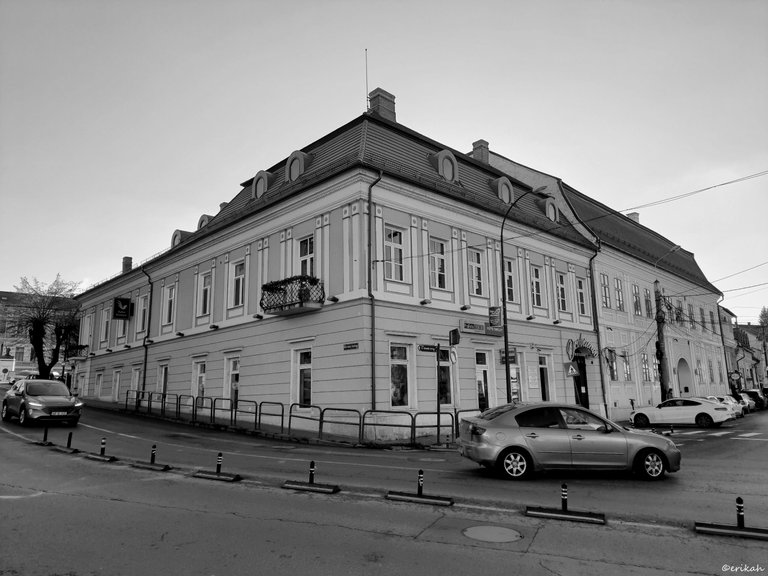 Today all the responsibility is yours. You can only blame yourself for everything, no one else. You're the photographer, the editor, the developer lab, everything. It depends on you what kind of photos you're taking.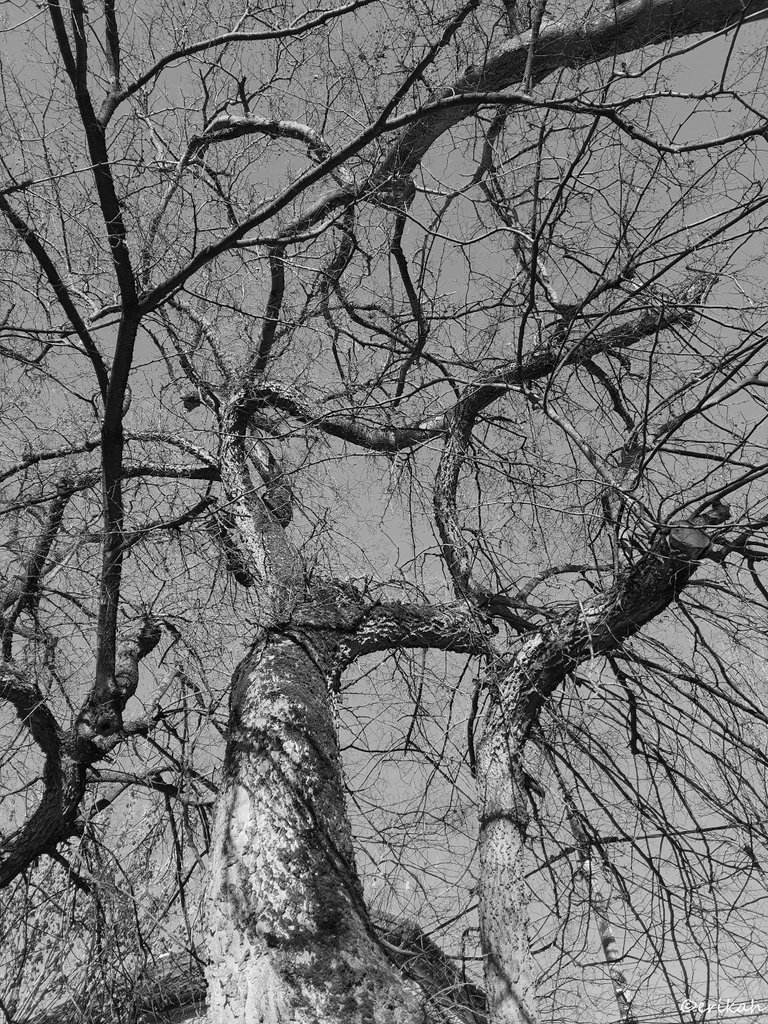 So I'm going to practice till I get good at it 🙂

---
---