The Wheel Is Turning - Nitto ATP Finals 2021
Today was the last day at the Nitto ATP Finals and the outcome confirmed what I has been anticipating from the beginning of the year.
There were three important players who could count on getting the title this year and those were Novak Djokovic, Alexander Zverev and the title holder, Daniil Medvedev.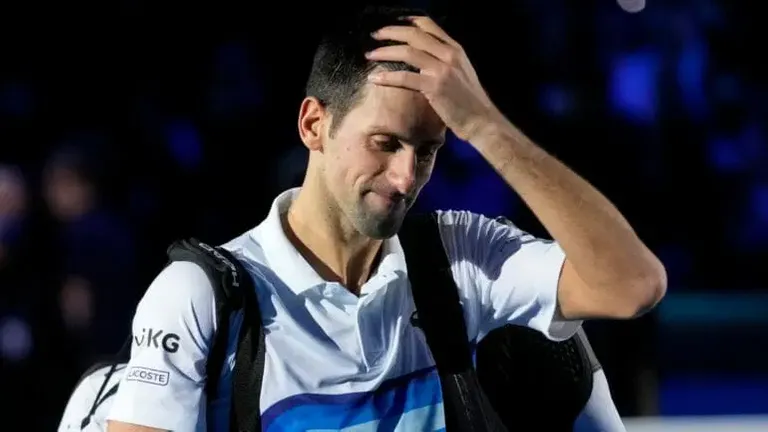 source
Novak Djokovic
After what's happened at the Olympics this summer I was hoping the Serb can come back to the Nitto ATP Finals with fresh energy and the right mentality to continue his journey. He did come back but some ingredients for the victory were missing as he got defeated by Alexander Zverev too early.
He played the semi-finals with Zverev and got defeated in three sets. The first one was pretty tough as ended in a tie-break, which Djokovic lost, then he won the second set to 6 - 4 and lost the next one to 3 - 6. It was a shock to me as I wasn't expecting him to lose to be honest.
Looking back to what's happened this year, it shows clearly that there's no dominance anymore. There's no big 3, no one is superior anymore in this game. Djokovic is world No. 1 as has the points from previous years but that doesn't mean he's unbeatable.
2021 should have been his big year in which he could have won the Golden Slam, which means Olympics plus the four Grand Slam titles. That is gone now as he lost the Olympics and got defeated at the US Open by Daniil Medvedev. Winning the Nitto ATP Finals would have meant him showing the world he's still the best as only the best players got to play here, but that did not happen.
I'm not exactly sure what's happening with him. It's possible that mentally he has been affected, or he can't keep up physically, or both. This season is petty much over now, he is still world No. 1 but not without any worry. I'm curious to see what he's going to do next year. You may say he's going to come back recharged and show the world he's still the king but somehow that's hard to believe.
The first Grand Slam competition of the year is the Australian Open and there are voices saying he may miss that. The Australian Government has said only vaccinated players can participate. We'll see.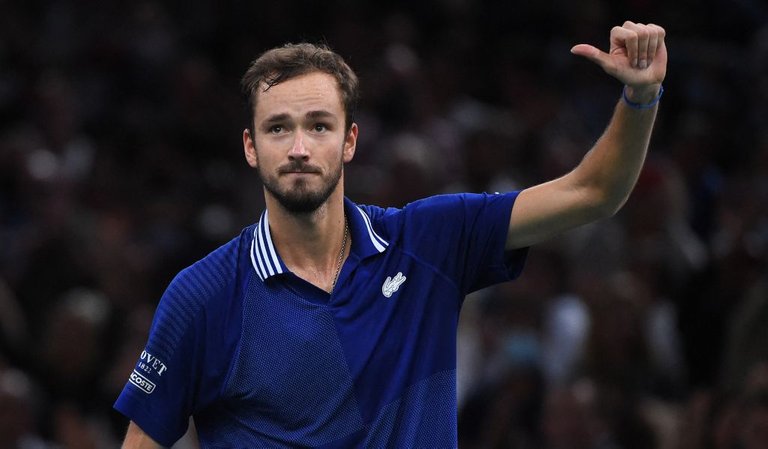 source
Daniil Medvedev and Alexander Zverev
They are the two players to take over the top positions very soon. It's not going to happen overnight as there's still 3300 points difference between Djokovic and No. 2, Medvedev, but if the Serb doesn't get himself together, the gap between him and the next two is going to become less and less.
After Djokovic got eliminated Medvedev and Zverev got a chance to fight for the title. Of the two Medvedev seems to be the better one, but we already know in this business nothing can be taken for granted.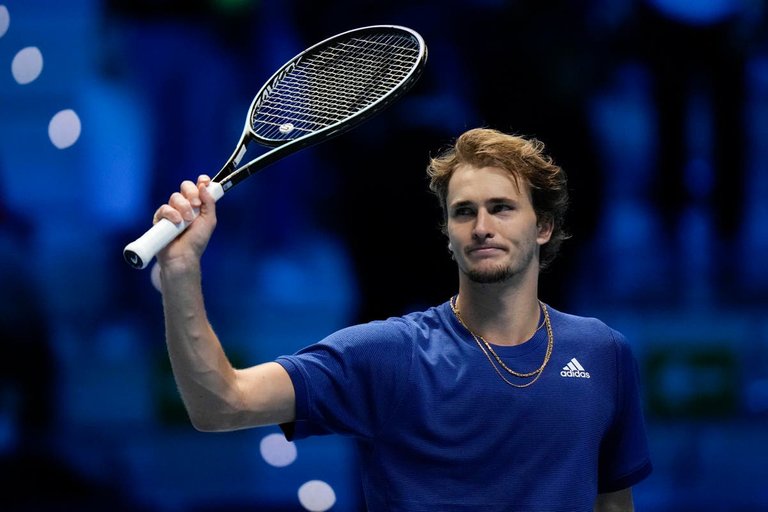 source
The final was today. The first set started with Zverev getting a break right at the beginning, which at this level can mean the whole world. The German was able to keep the advantage till the end of the first set, winning it of course. Medvedev got no chance to make a break and he lost the first set to 6 - 4. The second set was similar to the first one, Zverev made a break and won to 6 - 4.
Mevedev did not seem his old self today. He made some mistakes and also seemed tired in some situations. It was like he was out of focus, which could have been because before the final, he had two easy matches with Jannik Sinner and Casper Ruud. At the time of those matches the Russian was already qualified for the final, so hee had no reason to push it.
Zverev on the other hand had to defeat world No. 1, Djokovic, so he needed to stay focused and play the best game in order to achieve that and he did it. Staying focused may have helped him against Daniil Medvedev as well. He was absolutely amazing and deserved to win the title.
The German had an exceptional year this year. Compared to last year when he was all over the place, in 2021 we got to see a focused player that was able to win the Olympics. He has grown a lot.
What's Next
Next year will be really interesting as the ranking will change for sure. Nadal has announced he's coming back next year and I expect to see him at the Australian Open. However, he's not going to reach his old level, I'm sure of that. He is good but I can't see him keeping up with the younger generation.
Stefanos Tsitsipas had a mixed year and I think he has a lot to learn till he can reach the top. He's not ready yet to be the best. Another player that can advance a lot is Matteo Berettini. He has a lot of potential and he would have reached the semi-finals at Nitto if it would not have been for his injury. Federer is a question mark. I think he's going to try to play next year but i don't see him doing miracles. Retirement is coming shortly for him.

---
---