Visiting The Ethnographic Museum Of Moșna - Objects And Tools
About a week ago, I showed you the The Fortified Evangelical Church Of Moșna, Sibiu county. That post was about the church exterior, interior and the walls surrounding and protecting the church. You can read about the church's history and have a look at the photos, by clicking the link above.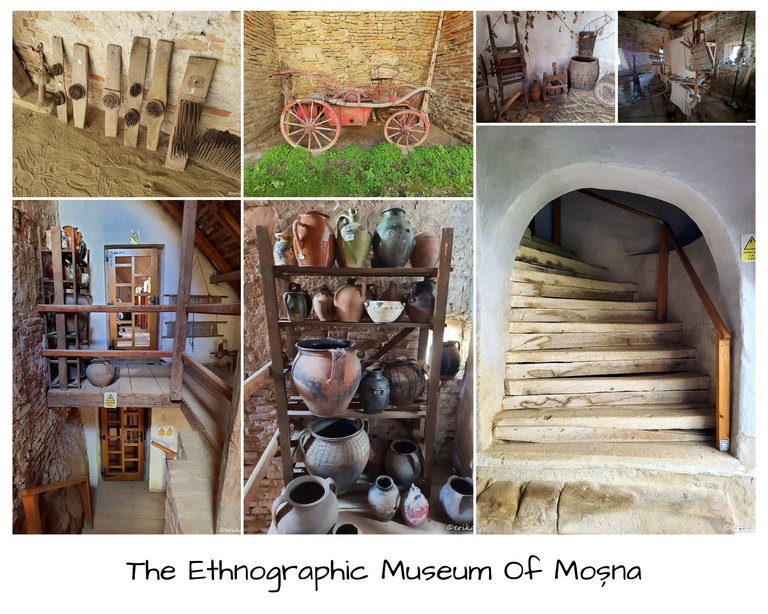 Today I'd like to show you the museum of Moșna, which is an ethnographic museum set up inside the wall and around the wall.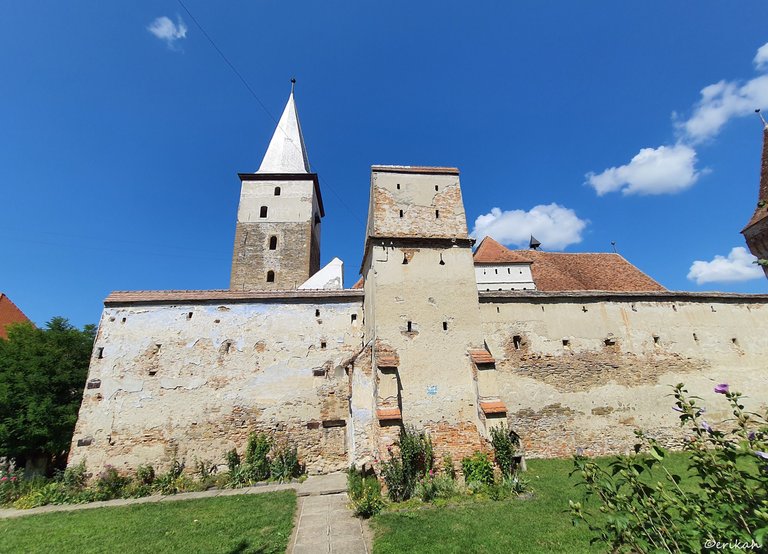 This is the wall that surrounds the church and there's another wall that surrounds this wall and the church too. It looks a bit complicated, but it isn't.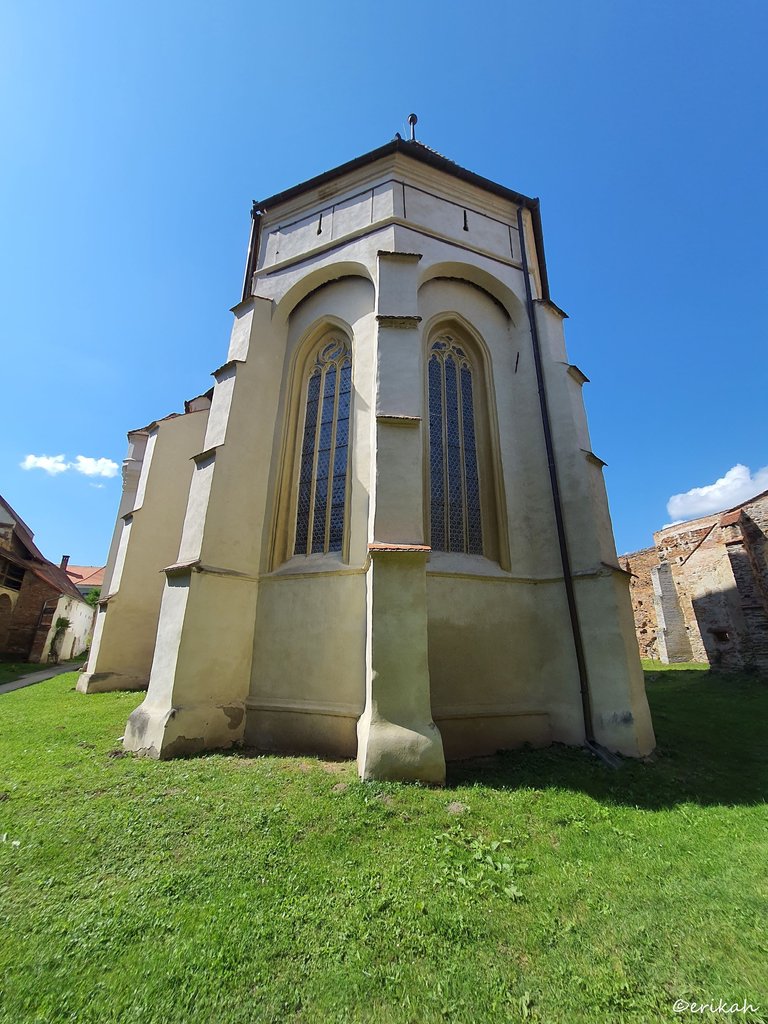 The church looked better than the wall you see on the photo above, it has been renovated and kept in a relatively good condition inside and outside too.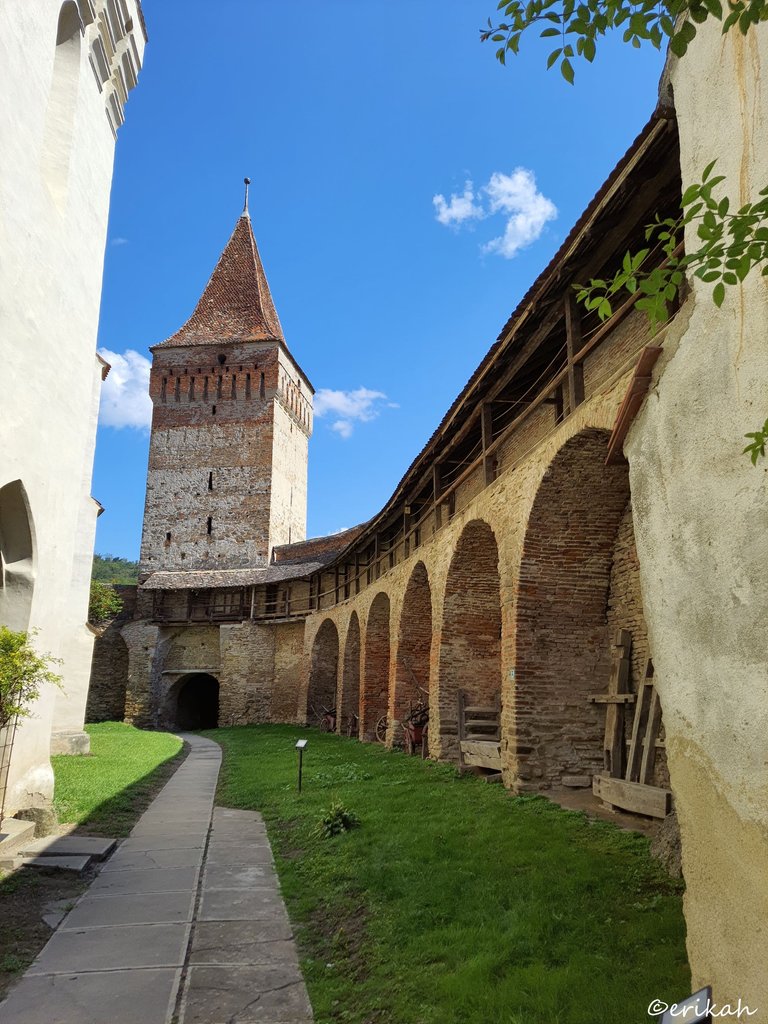 The inner side of the wall served as an open museum if you like and was hiding some interesting pieces.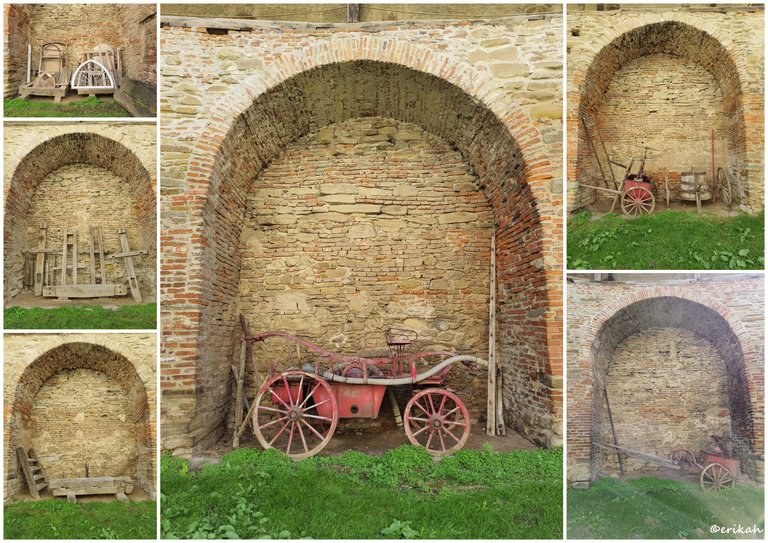 At first I thought these objects were leftovers from renovations but I was so wrong. Getting a closer look made me realize that were old objects, used decades, centuries ago by the villagers. The red thing that looks like a chariot was a firefighter car, or more like a firefighter chariot for example.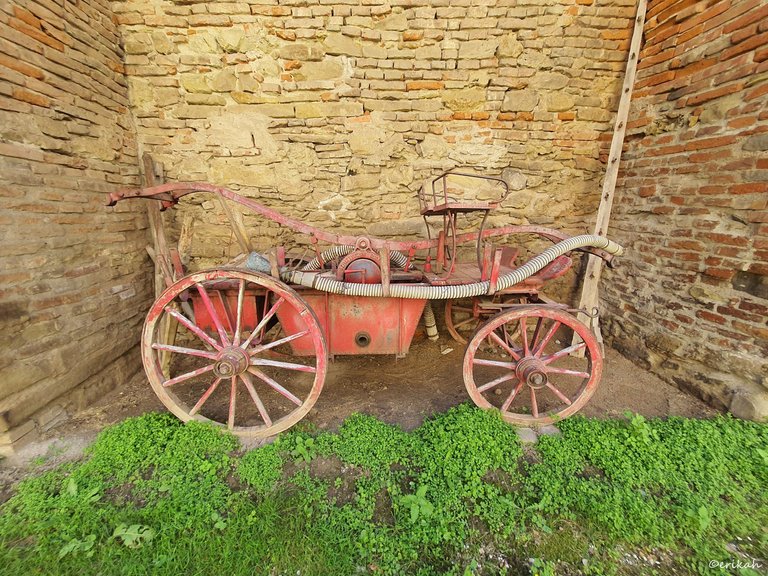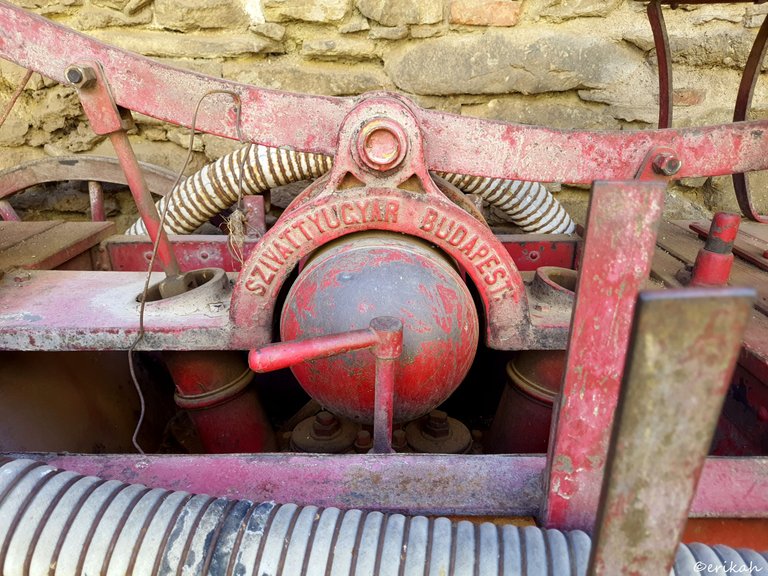 It says Pump Factory Budapest.
Wood was a very common building material back then, fires were also very common and God help you if your house caught fire. Villagers had an unwritten code, if there was a fire, the church's bell was used to make people know about the emergency, then everyone rushed to the scene with buckets to help, but efficiency was far from what we know to be today.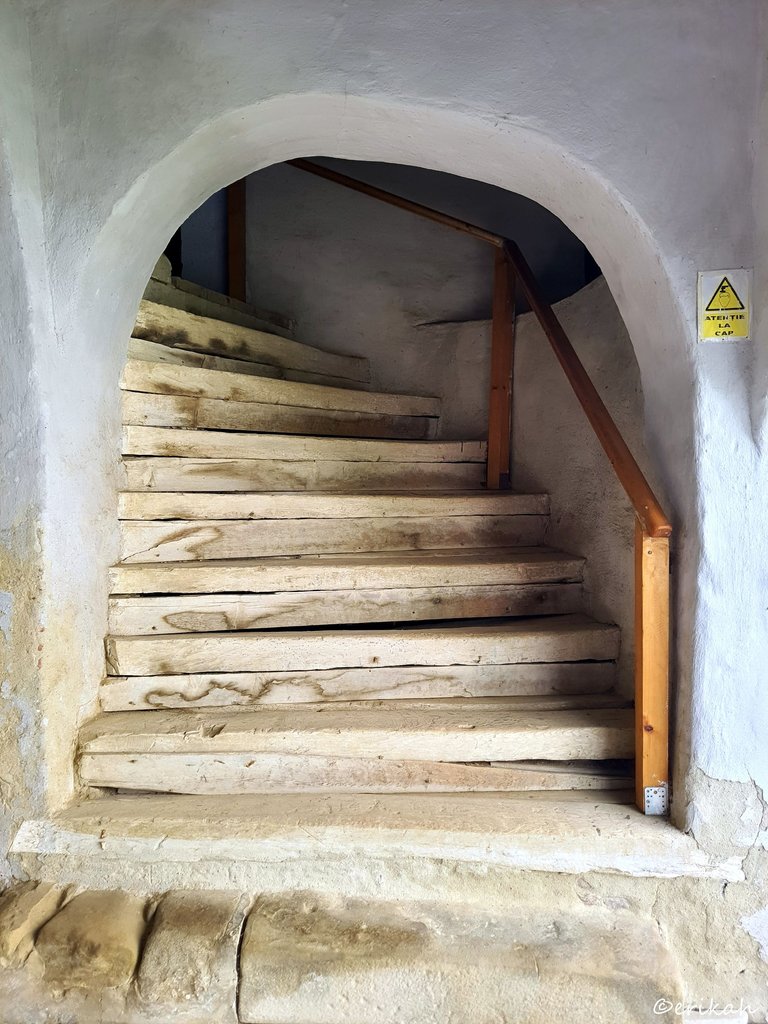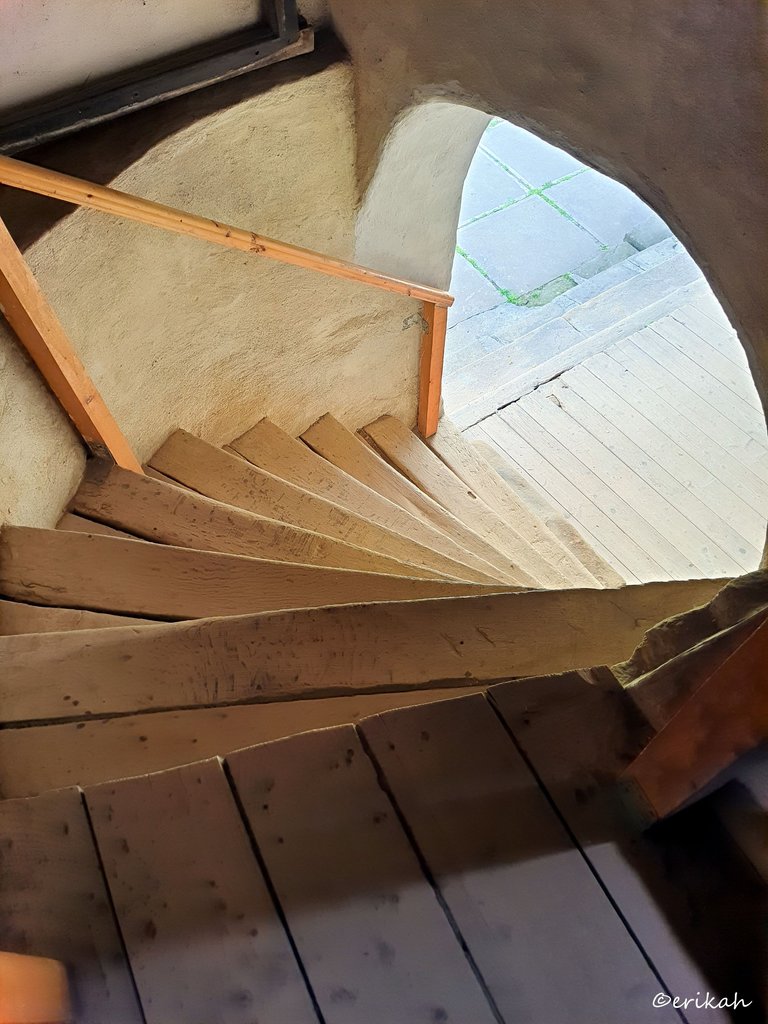 The next part of the exhibition was upstairs and you had to climb these stairs. We were told at the entrance that we would need good legs to visit the place, which sounded serious, but I'm used to it, it was not the first time I had to climb towers and bastions, so this was not a problem.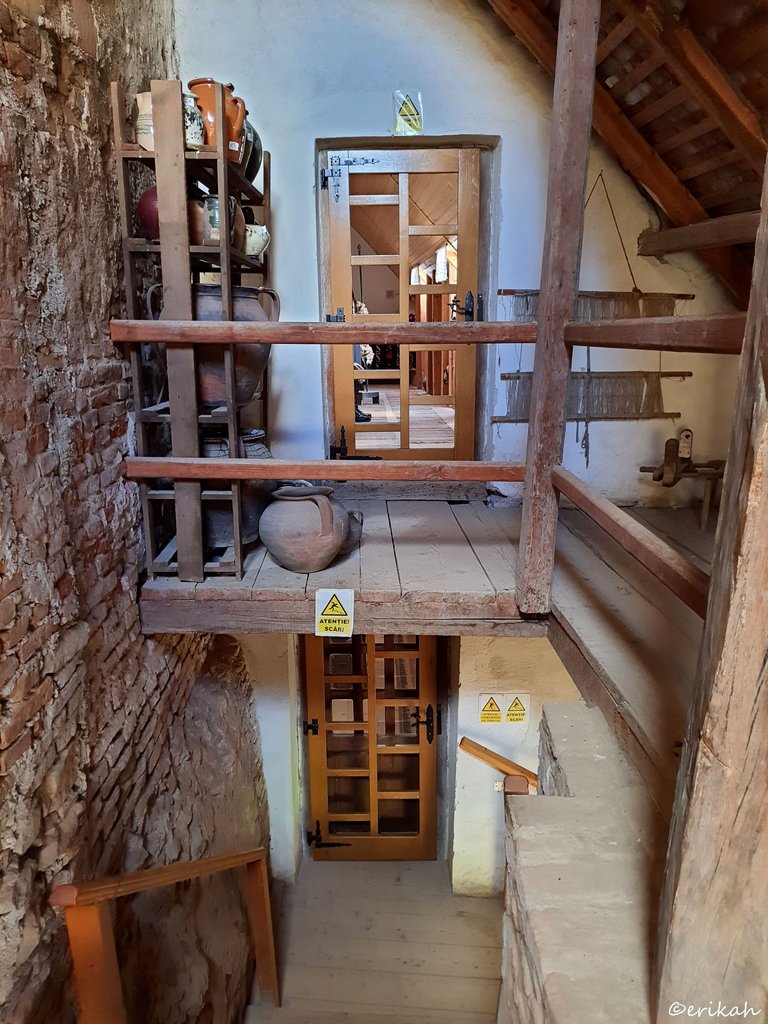 At the top of the stairs there were two rooms in the wall, one on top of the other, set up as museum. I found it an excellent idea for several reasons. Moșna is a small village, the only tourist attraction point is the fortified church. Visitors come here, so why not set up these rooms to be museums. Makes the whole experience more enjoyable, authentic. This post is dedicated to the tools, but next time I'm going to show you the clothing and other objects they used back in those days.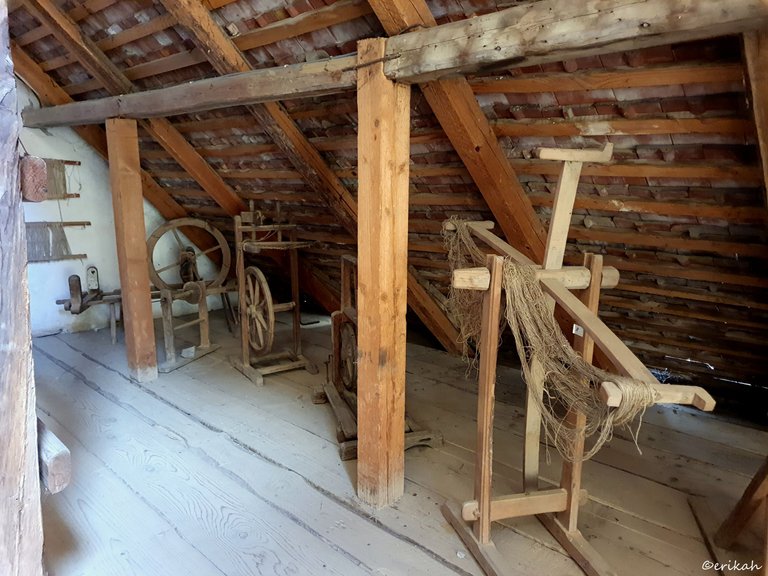 Under the roof, which looked kind of like an attic, there were these tools they used to use to make yarn.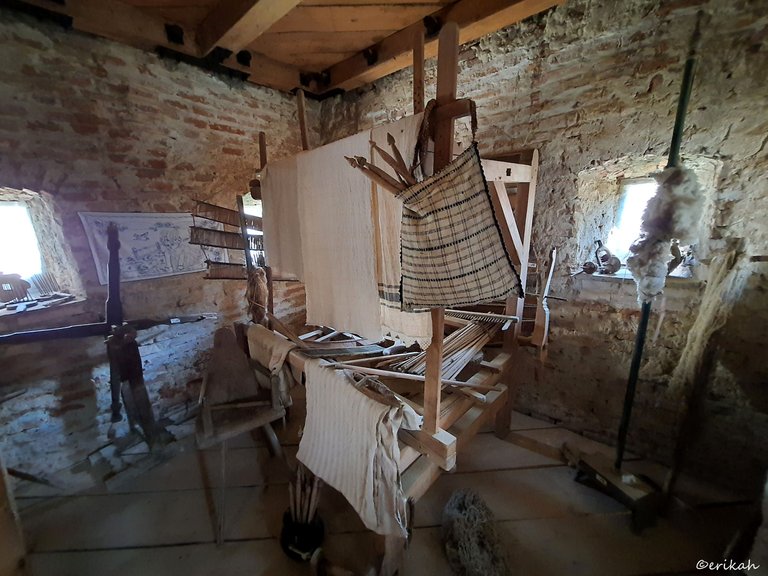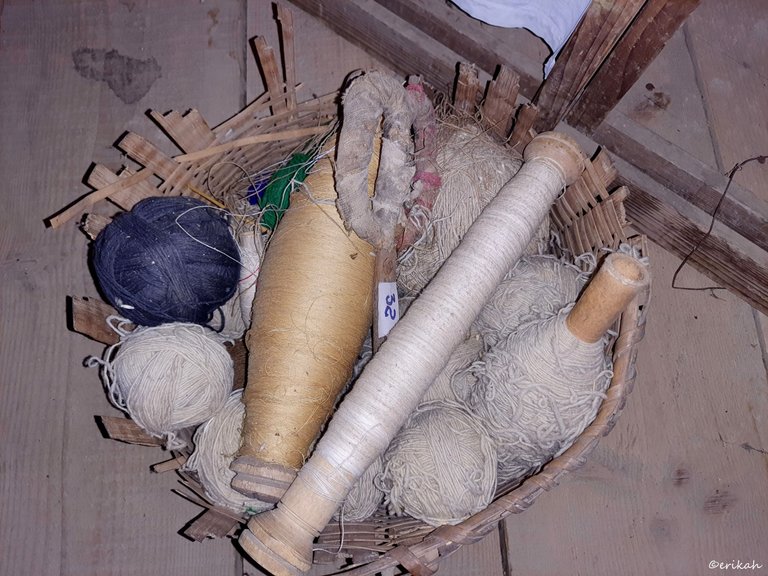 There was a loom set up to show visitors how fabric was made once. It was a tiny space in the wall, with no light and no space to take a decent photo.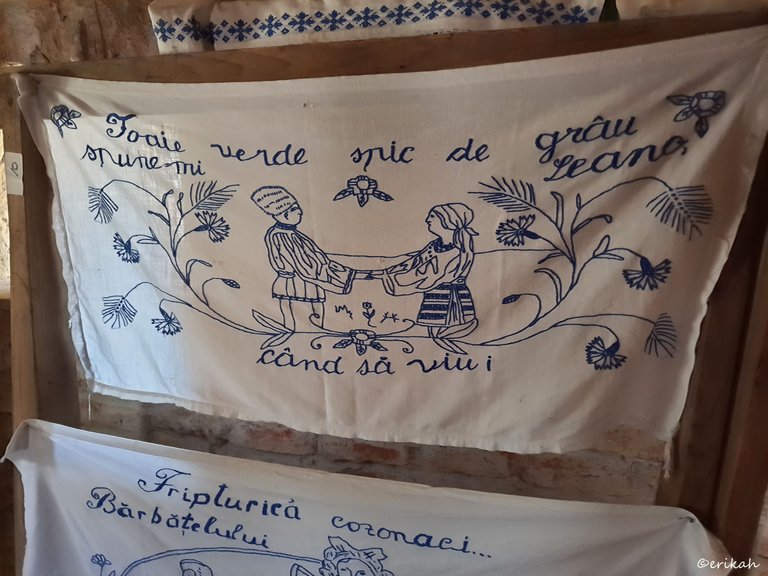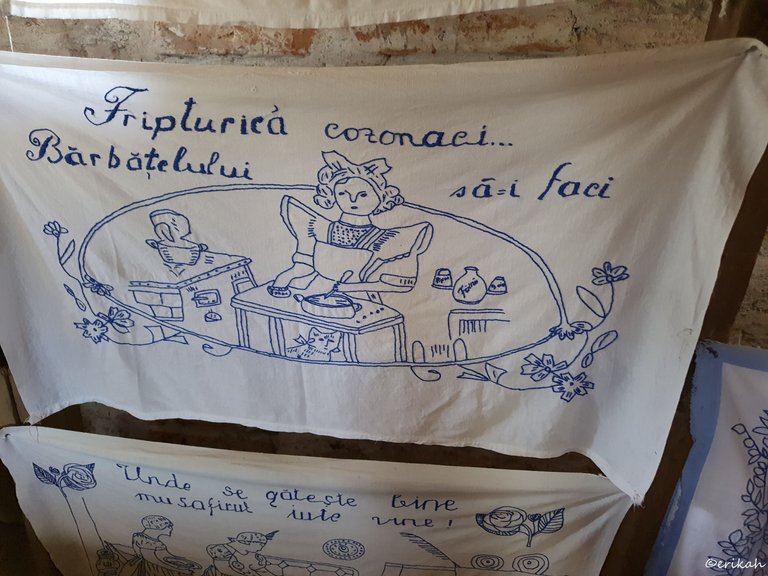 There were these wall mats, with different scenes, proverbs and blessings. These were very popular then and not only. Most likely you can still find in remote villages. Every woman had to have the skills to embroider such items and decorate their homes with these. Skills needed and they had to learn everything. Most of the items were handmade. Imagine young girls were raised and taught to be wives and housewives. For us it's strange, but imagine there are countries where this is still a thing. Women have limited rights and options.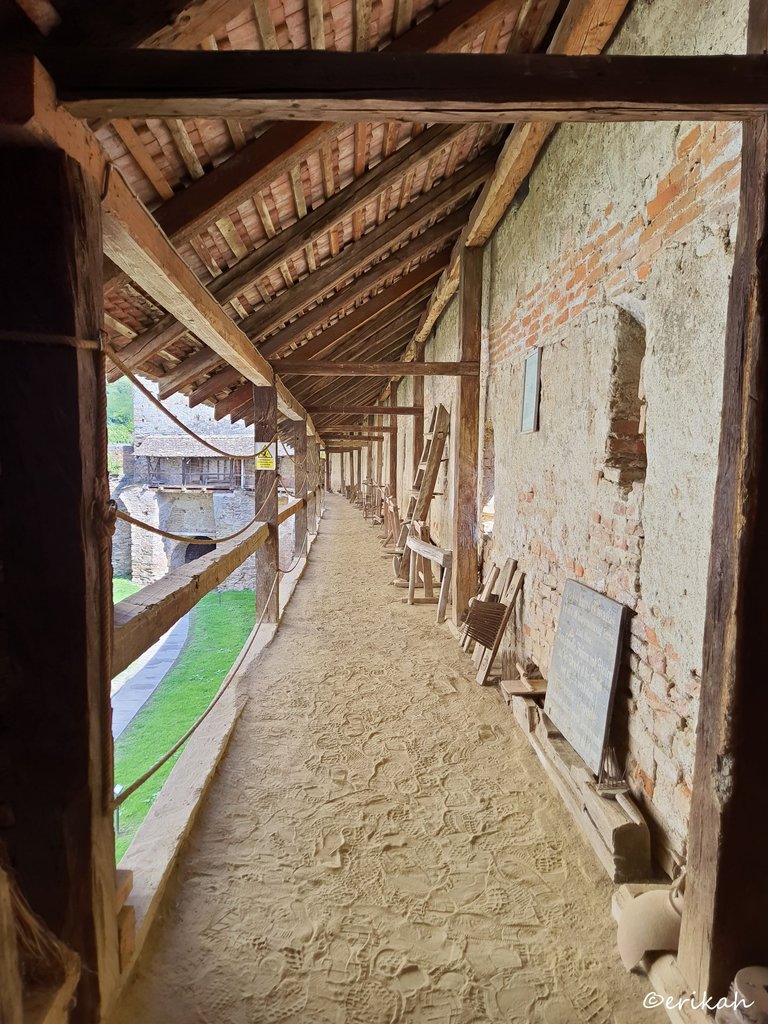 This part really surprised me. There were items exhibited on the balcony (although I'm sure balcony is not the right word here, but have no better one at the moment, if you know how this thing is called, let me know). And what was more surprising, there was sand on the floor. Needless to say, my black Adidas were full of sand and dust after I walked till the far end and back again.
The first item on display was this board, which was a warning sign for participants in the traffic. It says that fast driving (horse carriages and horse riding in those days) is not allowed on the bridge and it will be fined with 10 korona, which was the Hungarian currency used in that period.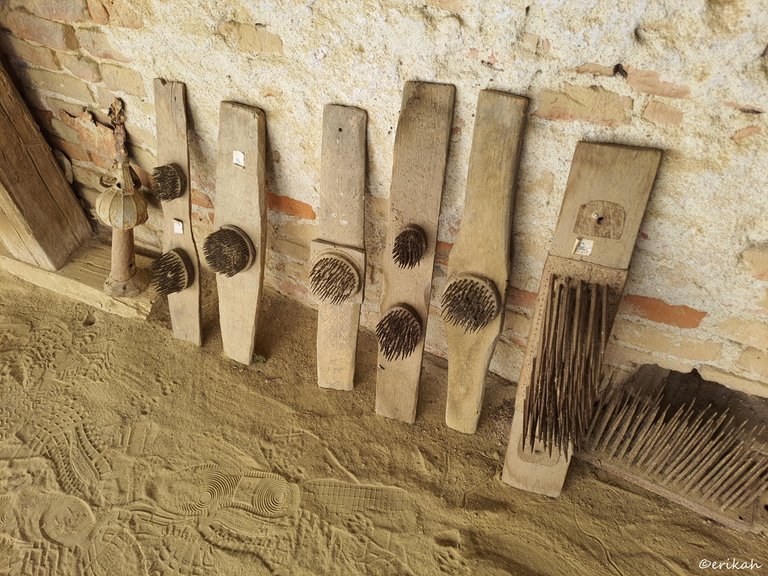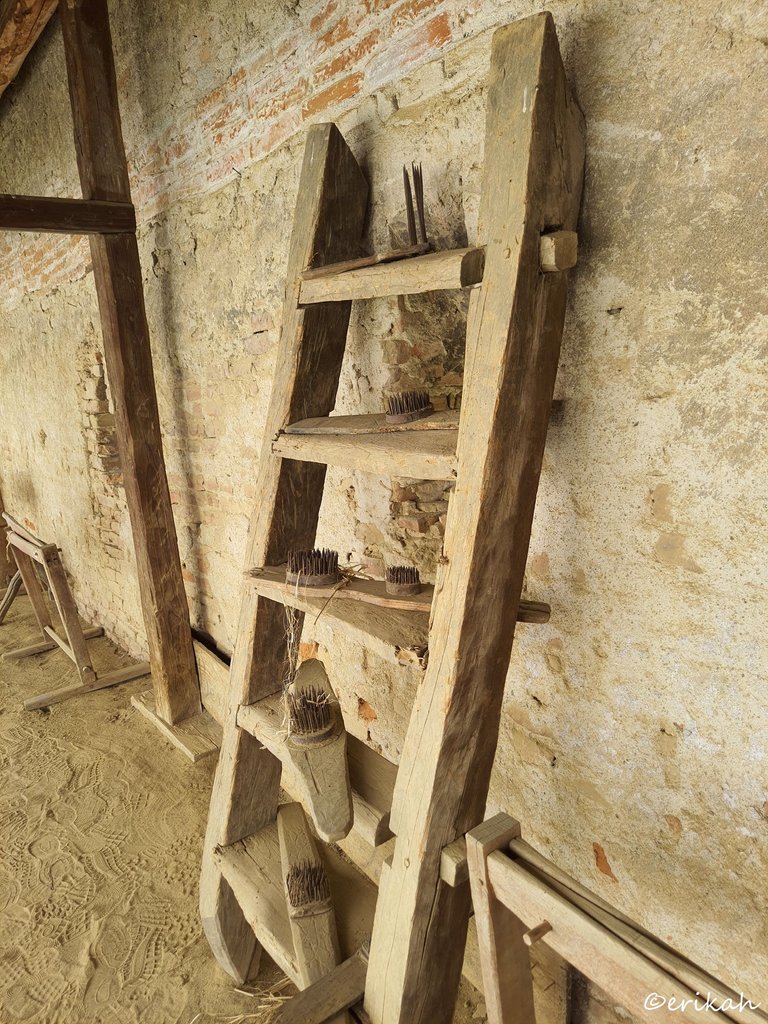 There were all kinds of combs that they used for processing wool, making yarn.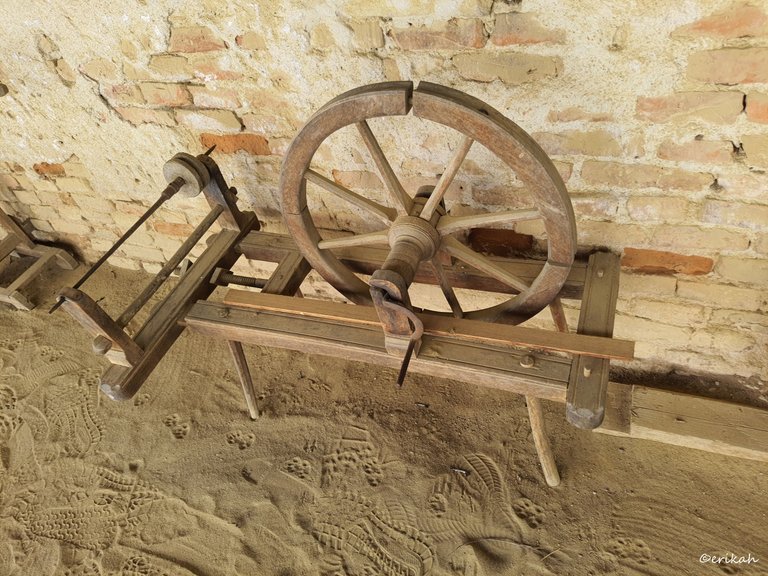 This was also used to make yarn but I have no idea what is it called.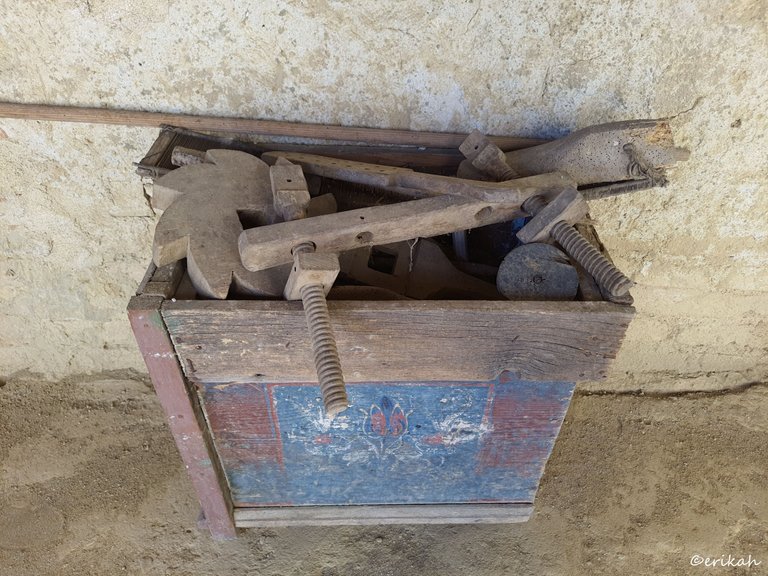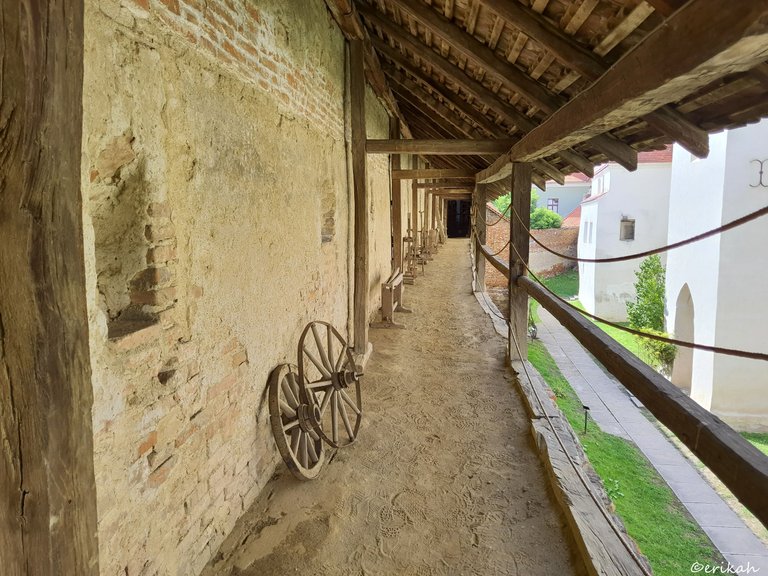 Imagine speeding using these wheels. Speed had a very different meaning back then.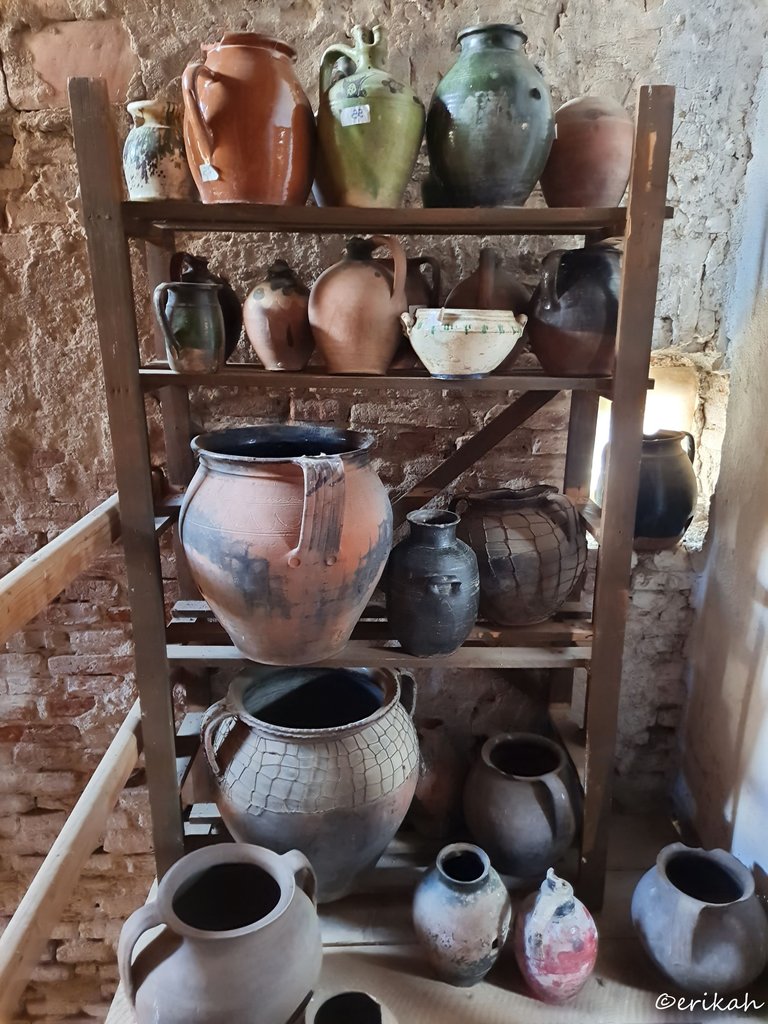 These earthenware vessels could not be missing as there were times when these were the only vessels used to cook and store food and drinks in them. I was thinking of buying one for stuffed cabbage and maybe I will next year. It gives the food a different flavor.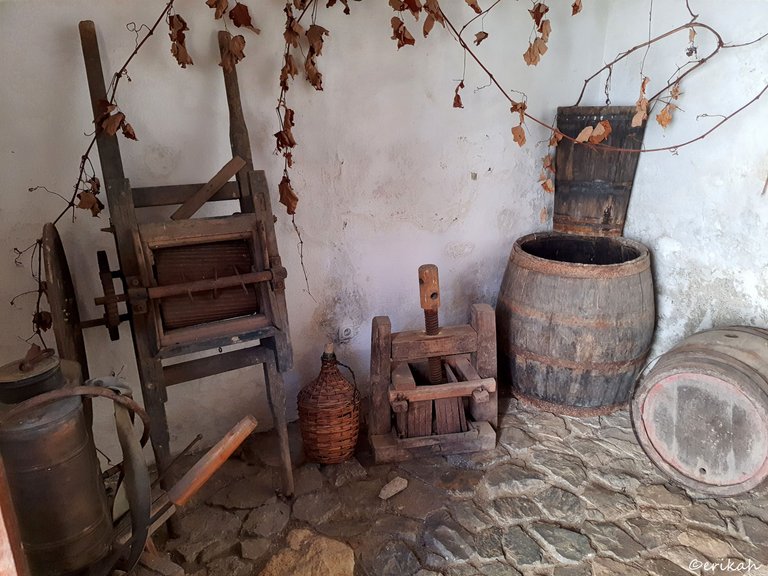 There was a cellar too, where you could find the usual tools and objects used to make wine and not only. You can see the grinder, jug, barrel, sprayer and the press, all used in the process of making wine.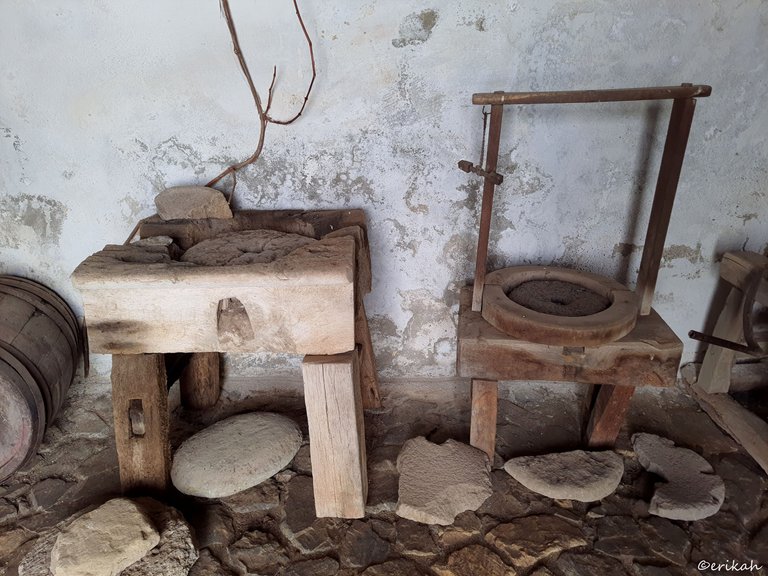 People were self-sufficient, so the a millstone could not be missing from the collection, which was used to grind wheat to obtain flour for making bread.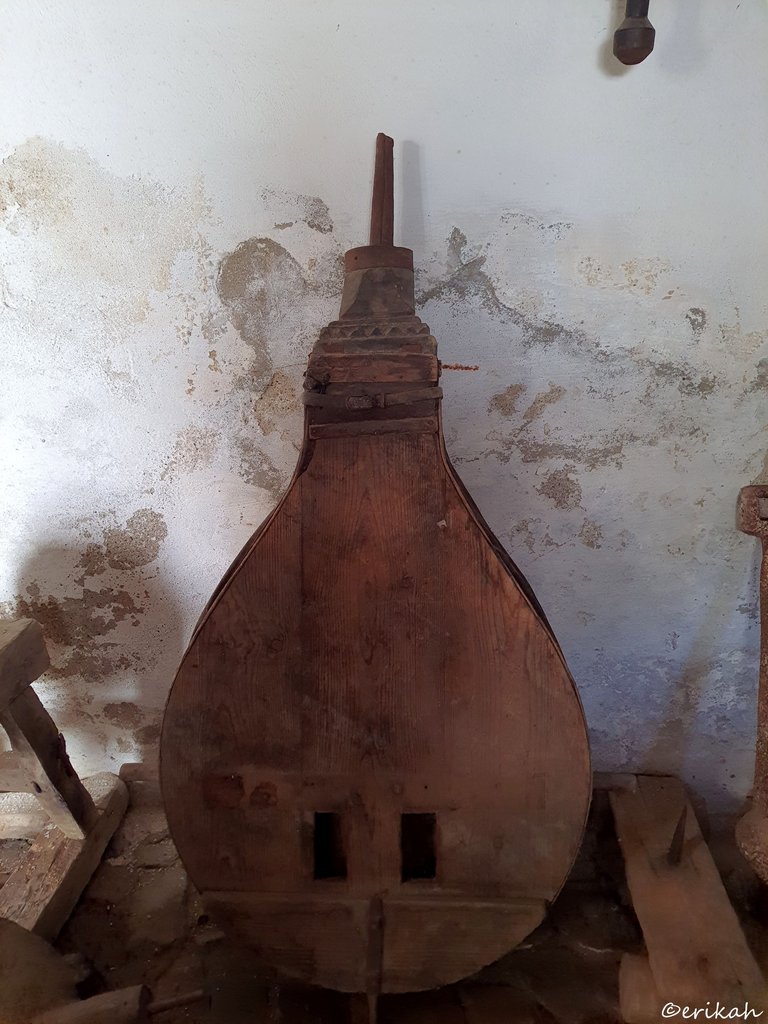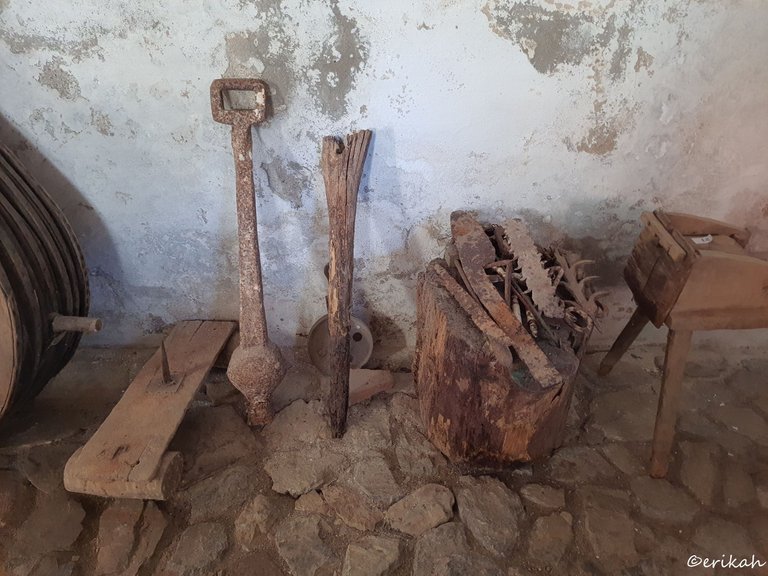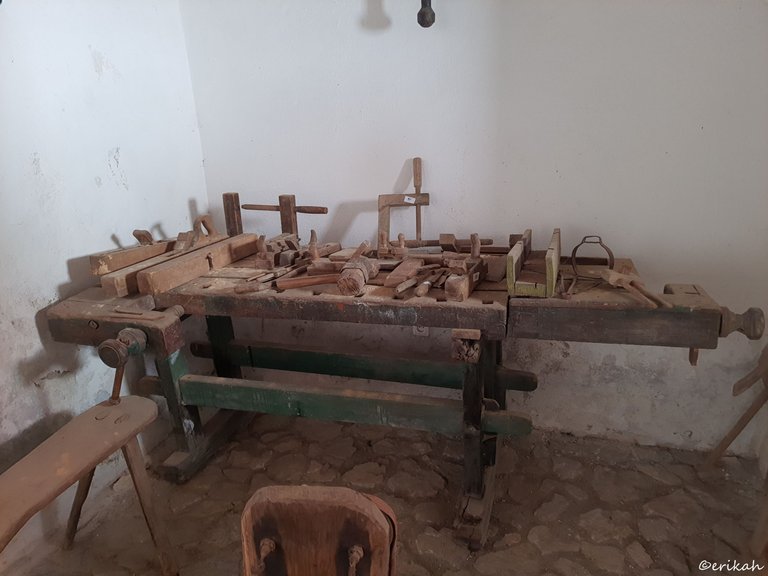 Blacksmith tools could also not be missing from the exhibition, it would not have been complete without these as men were making everything by hand and iron was heavily used for making tools, different items.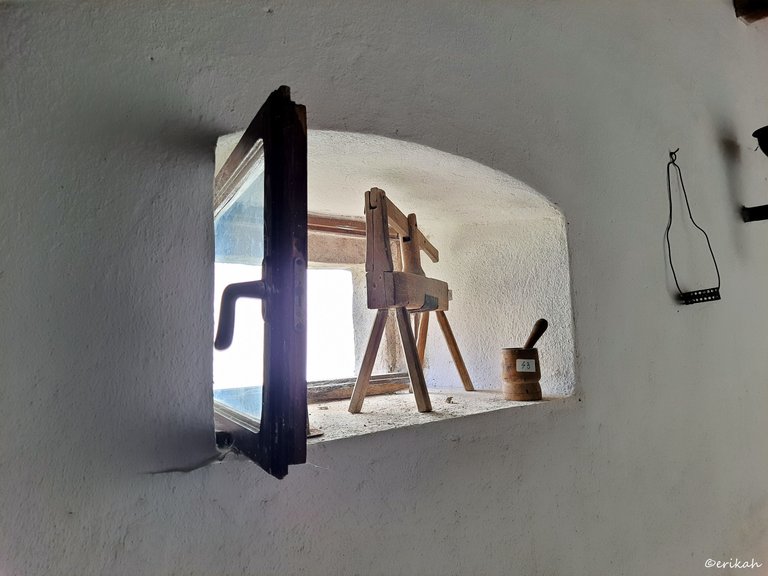 Imagine being locked inside the fortress for God know how long, while the fortress is under constant attack. They had to set up to survive for an unforeseeable time.
Seeing these items and tools makes you think how difficult life was back then. Learning about these historical periods always makes me appreciate the life I have now, even though sometimes I'm facing a lot of difficulties. We have everything ready today, we can buy or order food from the supermarket and/or restaurants. Laundry is done by machines, if something breaks, there's always a handyman or a repair service to help. If not, you can always buy a new one. We don't have their skills, but we have other skills they had no idea will exist one day. Evolution can't be stopped and it's nice to look back, learn about the past and appreciate where we are today.

If you're a newbie, you may want to check out these guides:

---
---