Windows & Doors, Fake It Till You Make It
I've mentioned before, I'm a huge fan of old doors and windows and I think the older, the better. The problem is you rarely find such pieces as people like to fix up their houses and the motto is out with the old, in with the new. So when I am visiting cities that are not so well off, I know where to look for such treasures.
Today I'm going to show you another set of beauties,but I have to confess first. The original photos are not so exciting, or let's say I knew I can do better and used an app to make the photos older and more medieval. Needless to say I love the outcome, even though some may find them too colorful.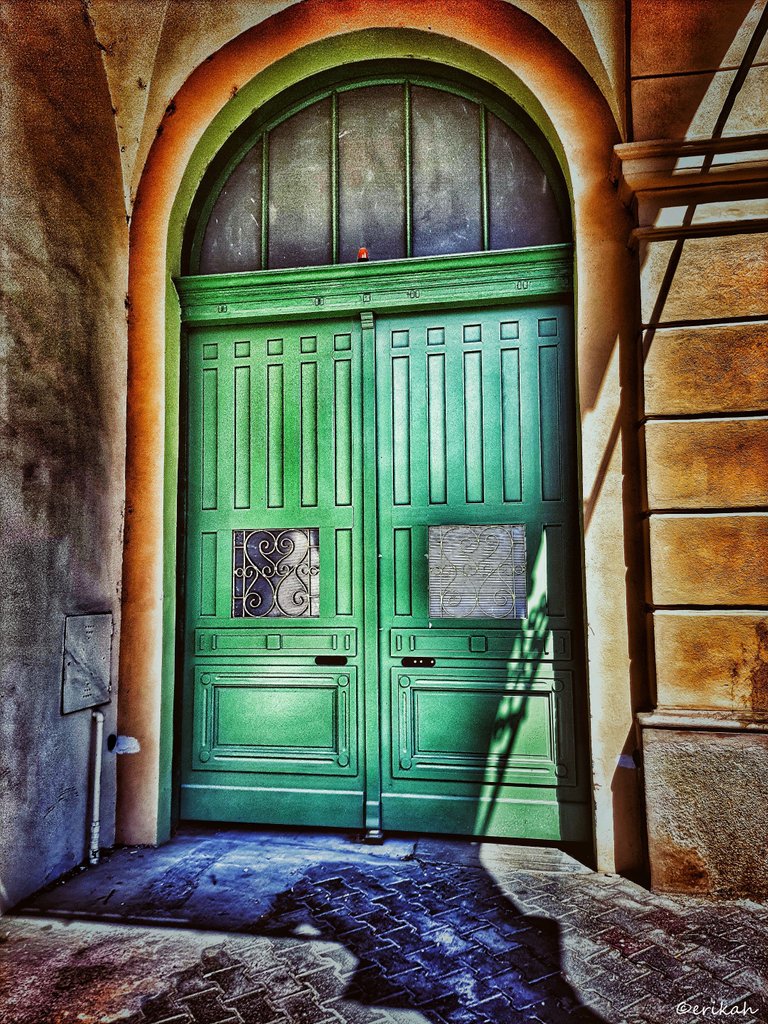 Let's start with the best in my eyes and the most colorful. And maybe the colors are what attracts me so much. When I look at this door, I am imagining people from the 18th - 19th century coming and going through the door. The building may not be so old, but with these filters I've applied, it certainly give the whole place an old look.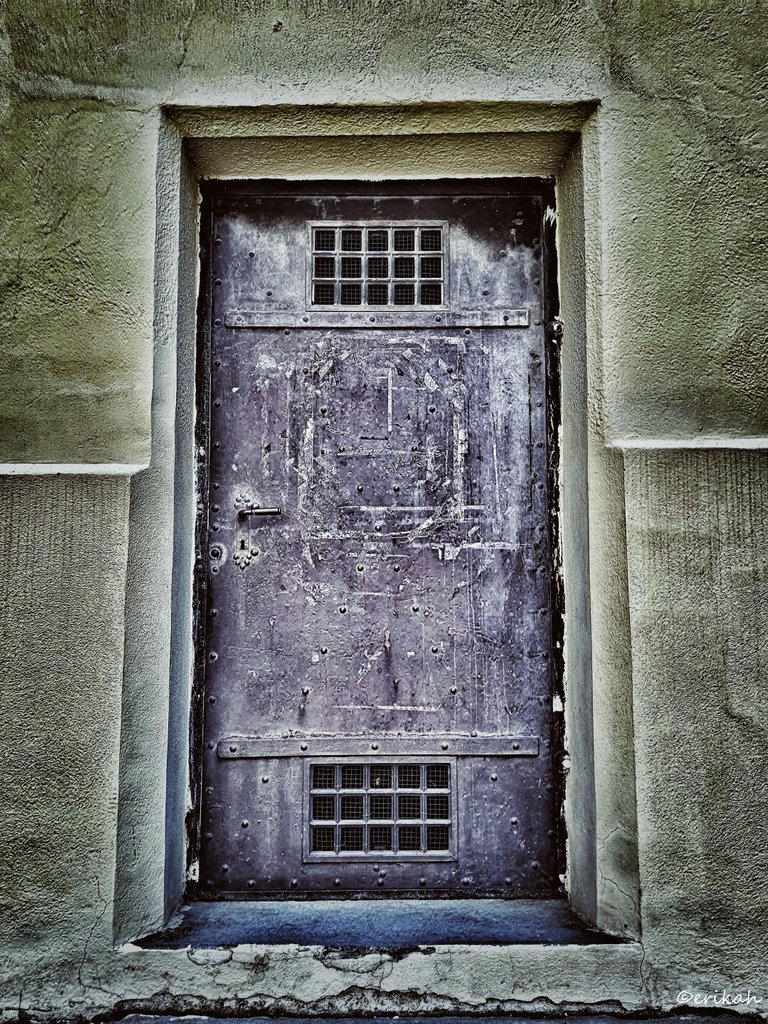 This door on the other hand is old. It is part of a medieval defense structure and was made to serve its purpose, so style wasn't the main focus here. The door is not tall at all, I would hit my head if I would not pay attention when entering. Looks very mysterious.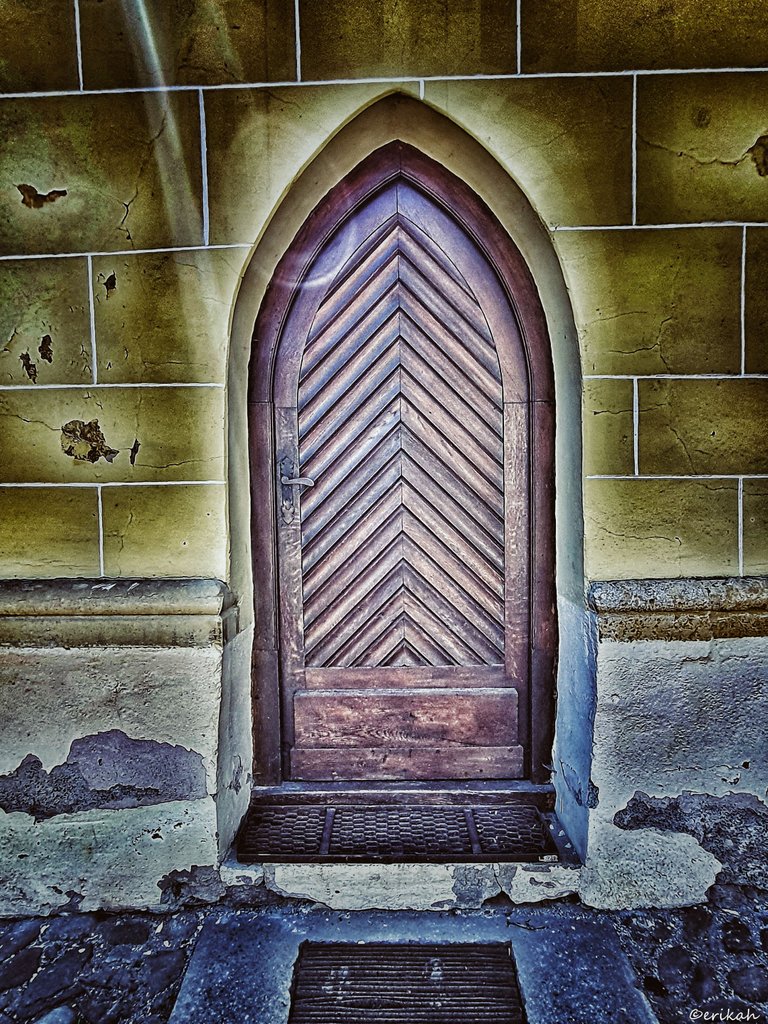 This is also a medieval door, the side door of a church and it's not far from the previous one. I've always loved this style of doors but these days you don't see such beauties.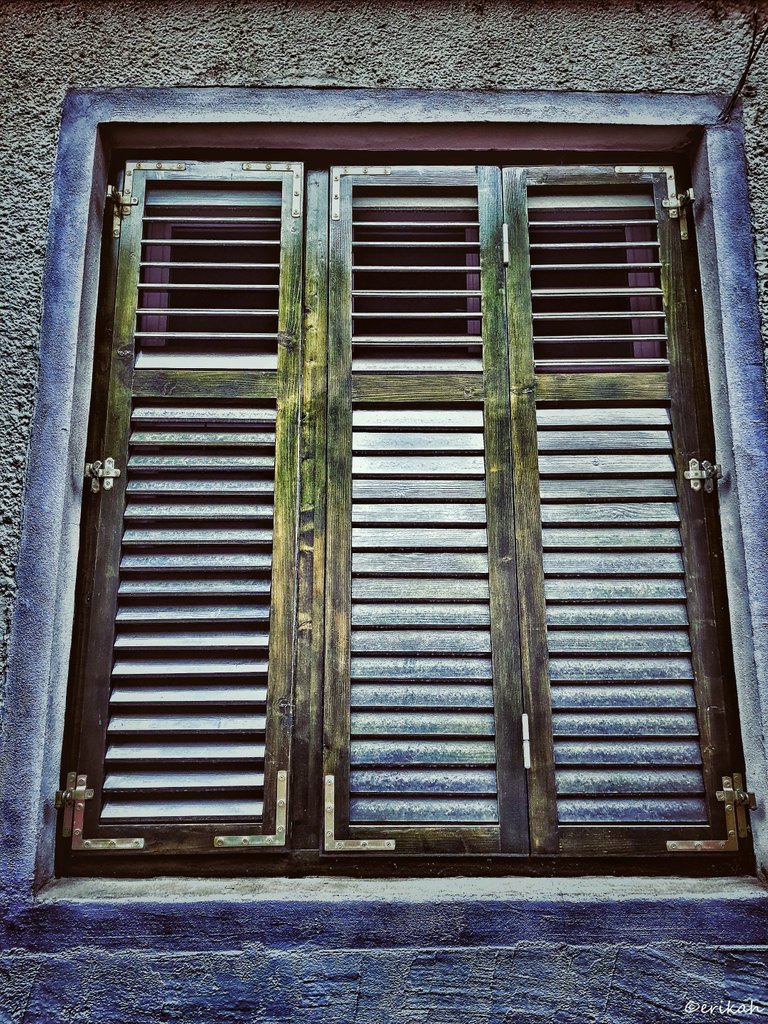 Looking from outside, I can't see if the windows are so narrow as the shutters, but the shutters look great. Maybe one day I'm going to have a house with wooden shutters.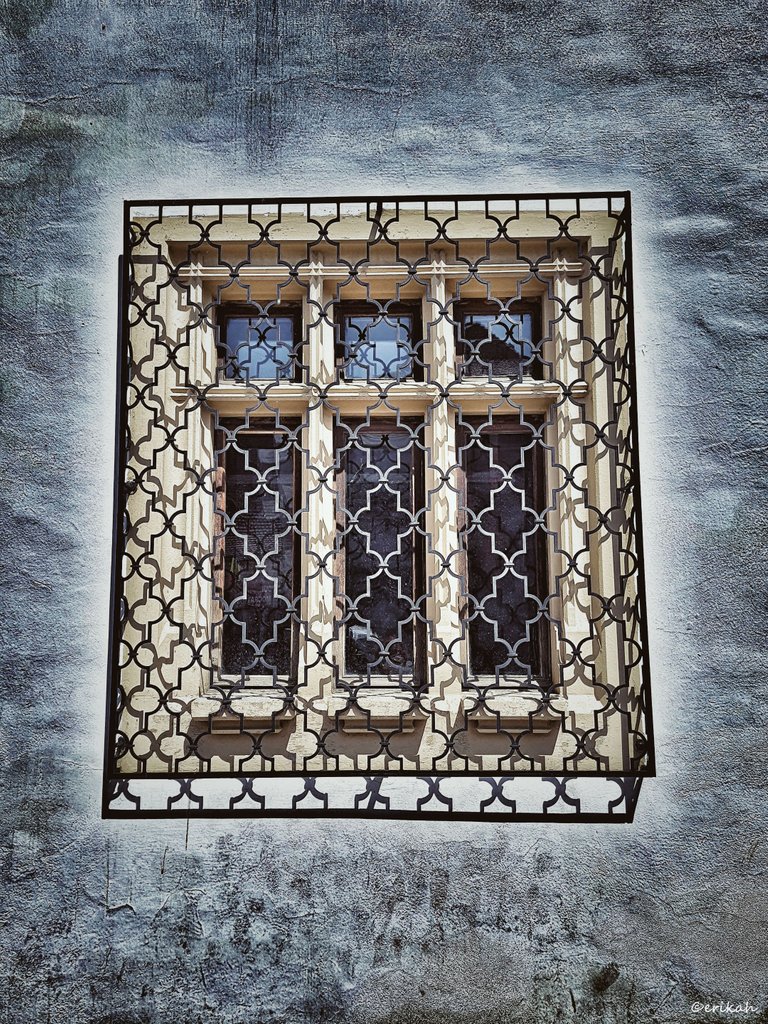 Here, most likely the windows would not be interesting but the window grille makes it special. It's not a usual one for sure.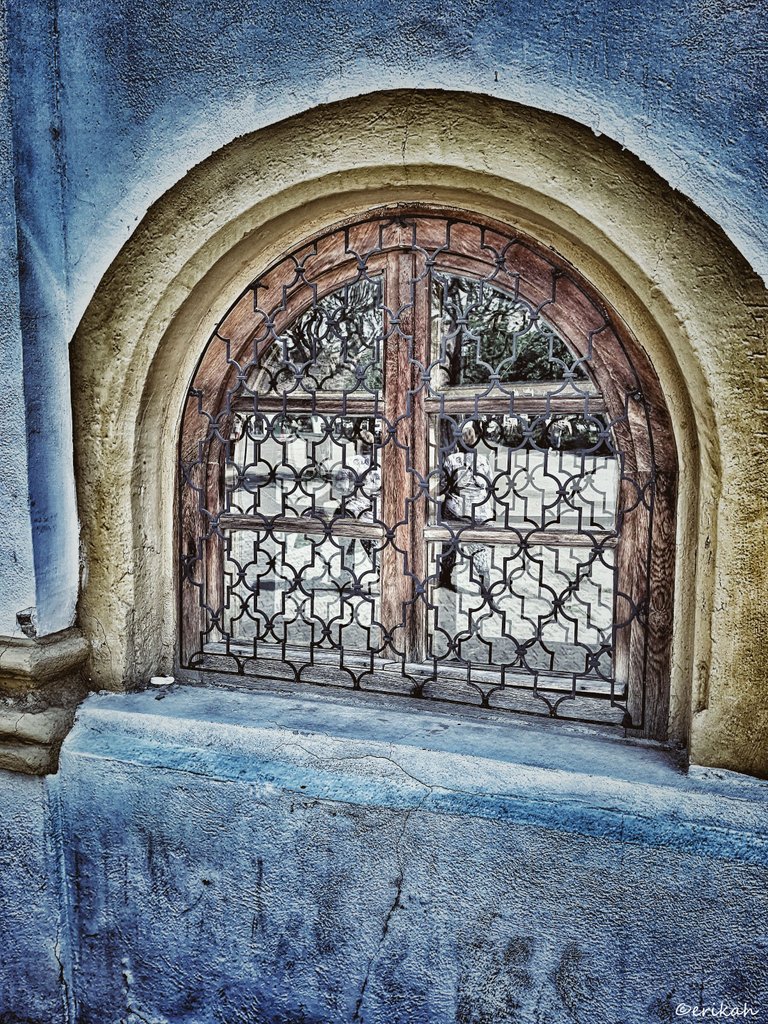 The building to which the previous window belongs has two types of windows and this is the second one, also a beauty. I've never lived in a house with such windows, but I would love to one day. This really looks medieval. I have to mention that the building was built in the 16th century.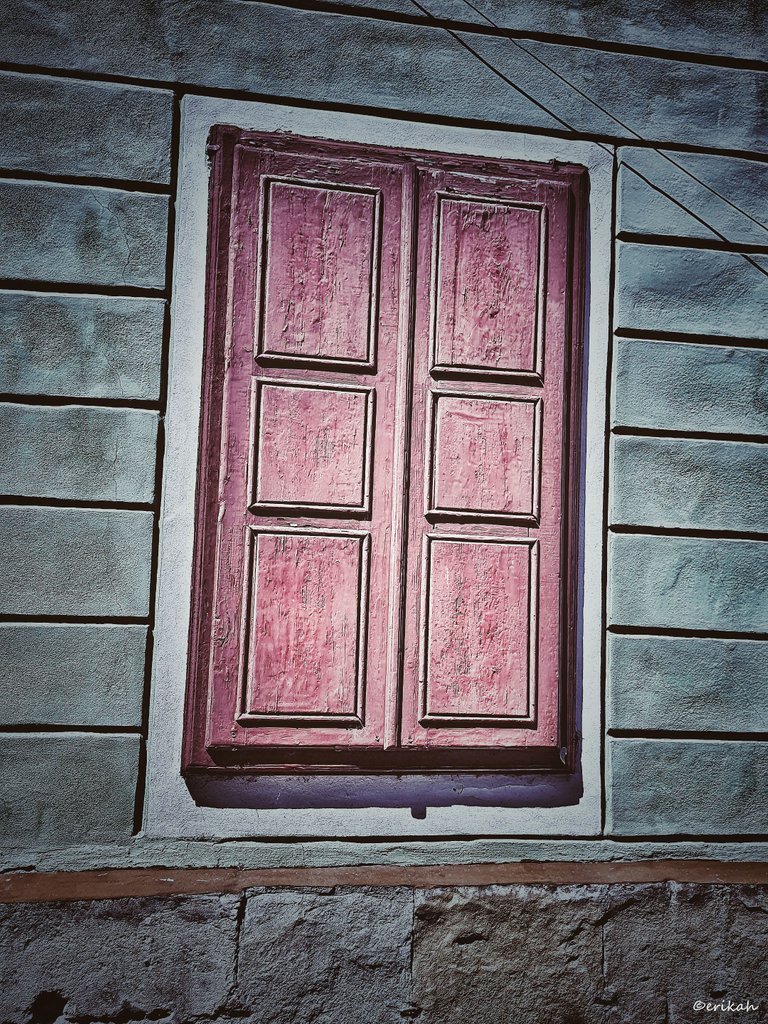 This one is simple but nice.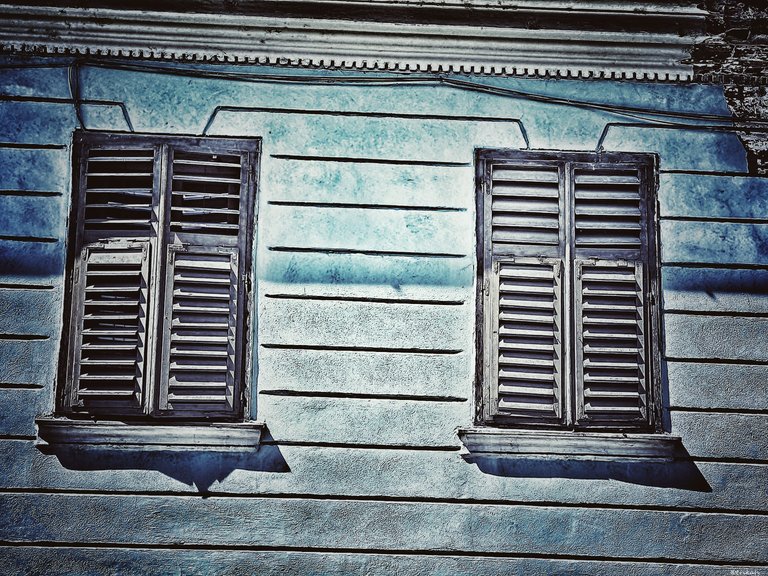 This looks very denim-ish 😀, I can imagine Marlboro Man standing in front of it and a pack of nice Marlboro next to him. The red and white would look nice with the denim blue, not that I would ever support of promote cigarettes or smoking.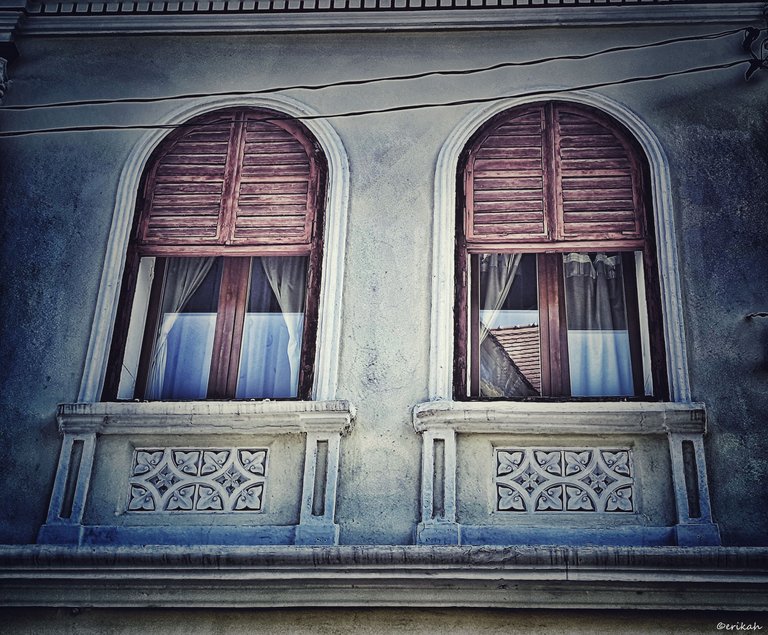 Finally this beauty. The only problem with these old houses is the high ceiling. It gives me the creeps because winters here are tough sometimes and paying the utility bills for such a property is everything but fun.
So, which one is your favorite?

---
---