Weekly Hive update - 156
Another week has passed, so it is time for a new update.
Progress
Last week I was on 6939.4 HP, now I'm on 7008.6, an increase of 1.00%. This is a huge increase for me, but mainly thanks to the HPUD last Monday. The dollar value is almost flat from $5,772 to $5,775.
Below you can see the graph in which both my Hive Power holdings and the corresponding dollar value are shown. Another all time high.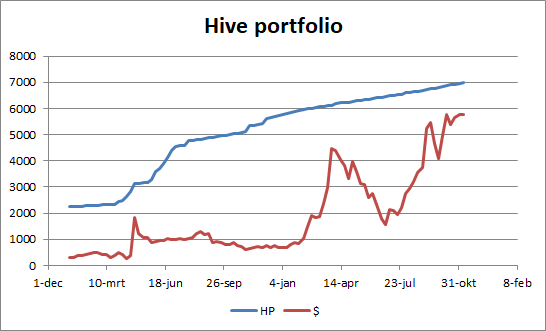 Other tokens
Below you can see how the Hive value of all tokens evolved compared to last week.
Most token values are flat this week, just like the Hive price. Leo is down a little bit and CTP is up a bit more. Besides that, not much to mention.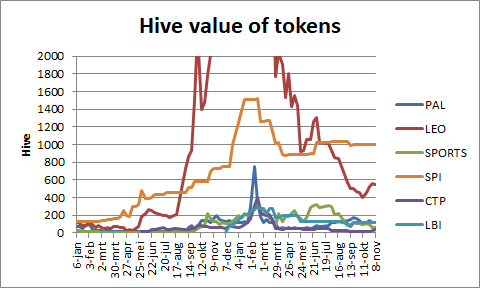 Posted Using LeoFinance Beta
---
---