Weekly Hive update - 158
Another week has passed, so it is time for a new update.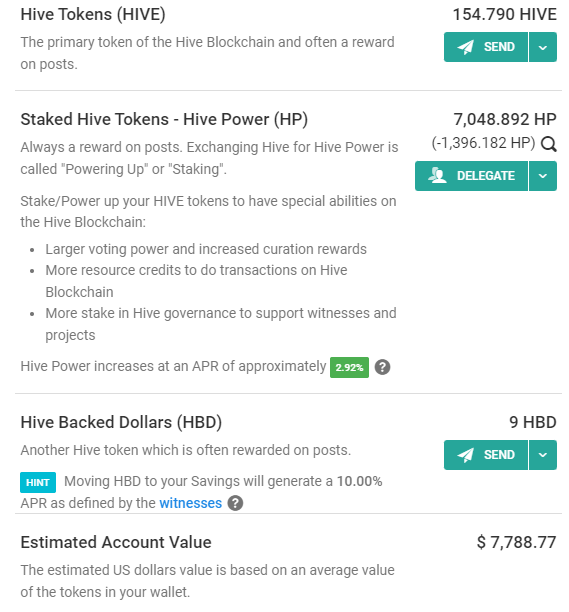 Progress
Last week I was on 7029.6 HP, now I'm on 7048.9, an increase of 0.27%. This is an average increase for me. The dollar value is up hugely again, this time from $6,744 to $7,789.
Below you can see the graph in which both my Hive Power holdings and the corresponding dollar value are shown. The first time that the dollar value is higher than the Hive value. An amazing moment that I've long been waiting for!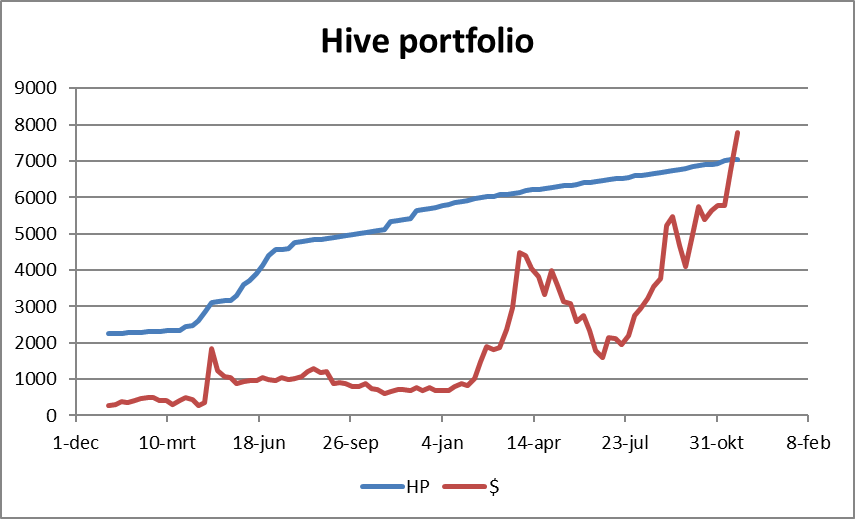 Other tokens
Below you can see how the Hive value of all tokens evolved compared to last week.
Most token values are down this week, most likely because of the new spike of Hive. In dollar value, there's not much to complain though. The only thing up (in Hive) is CTP, but that's still very low compared to earlier this year.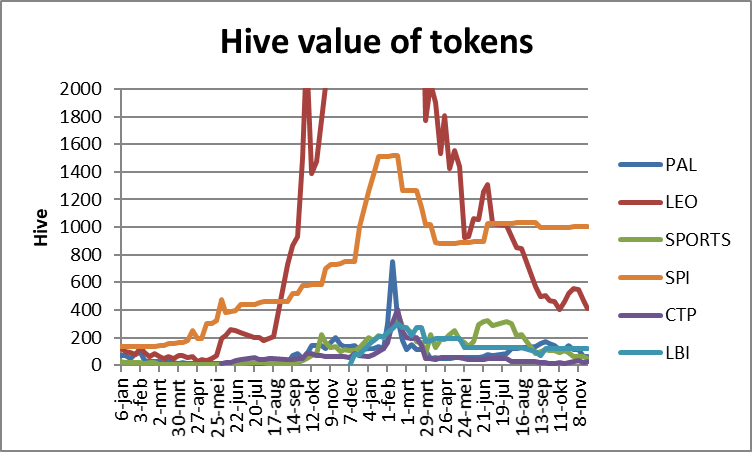 Posted Using LeoFinance Beta
---
---