Weekly Hive update - 159
Another week has passed, so it is time for a new update.
Progress
Last week I was on 7048.9 HP, now I'm on 7069.9, an increase of 0.30%. This is an average increase for me. The dollar value is up hugely again, this time from $7,789 to $16,938.
Below you can see the graph in which both my Hive Power holdings and the corresponding dollar value are shown. What an incredible price action this week! Never expected Hive to go this high that quickly. And even more awesome that we seem to have found a more or less stable price around $2.2-$2.4. As you can see, I started powering down in order to be able to profit a bit from the current high price. Might still decide to power up a lot of it, but now seems the (or at leas a) time to take some money off the table.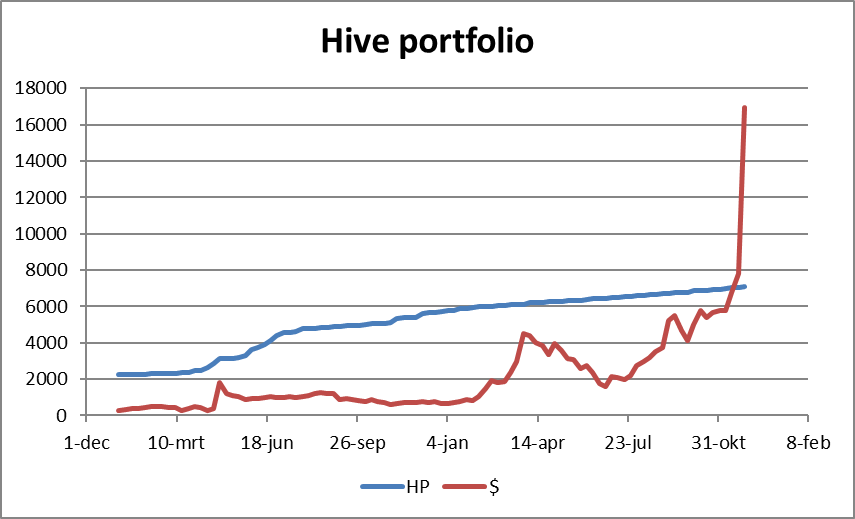 Other tokens
Below you can see how the Hive value of all tokens evolved compared to last week.
Most token values are (obviously) down a lot this week. In dollar value, there's nothing to complain at all. PAL held up quite nicely by the way, at around the same Hive price as last week.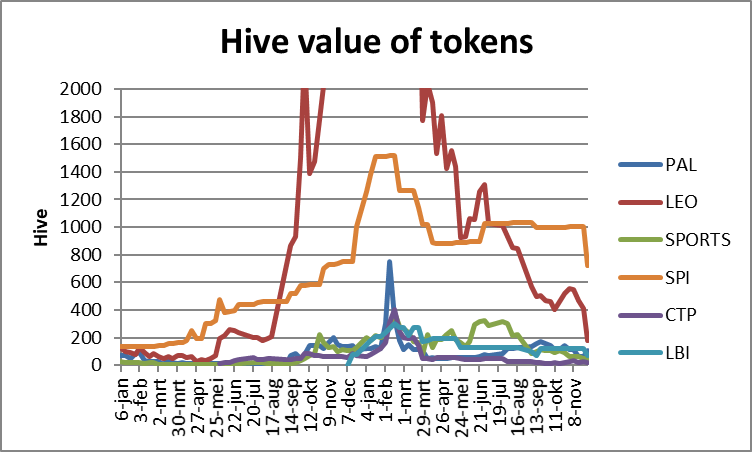 Posted Using LeoFinance Beta
---
---