Weekly Hive update - 188
Another week has passed, so it is time for a new update.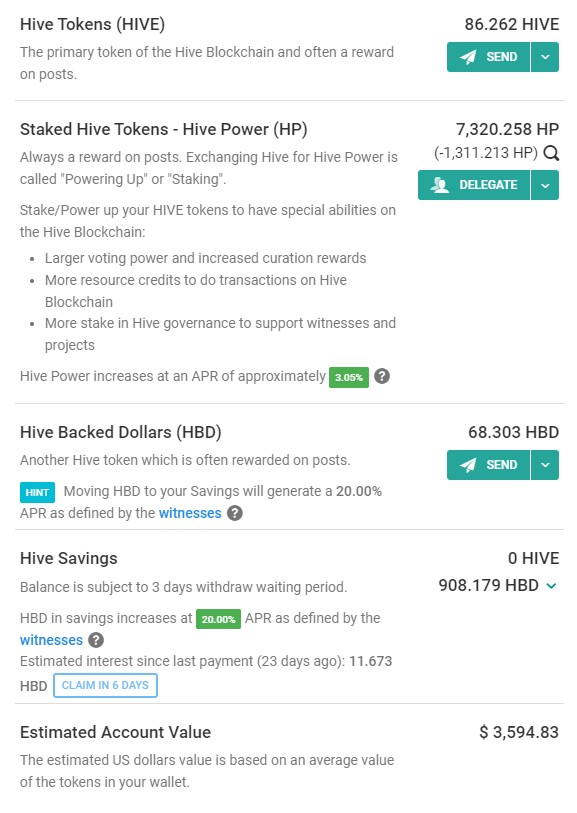 Progress
Last week I was on 7300.4 HP, now I'm on 7320.3, an increase of 0.27%. This is an average increase for me. The dollar value is down a little from $3,618 to $3,595.
Below you can see the graph in which both my Hive Power holdings and the corresponding dollar value are shown. With a bit of imagination, you could see the dollar value bottoming out. But that's more of a wish than wisdom...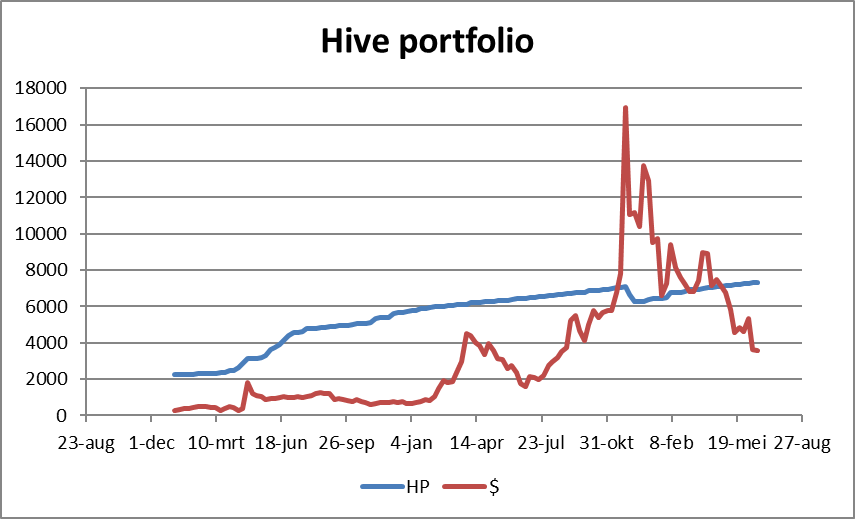 Other tokens
Below you can see how the Hive value of all tokens evolved compared to last week.
Not a lot of action this week. Leo went down a bit, Sports went up and the other tokens are more or less flat against Hive.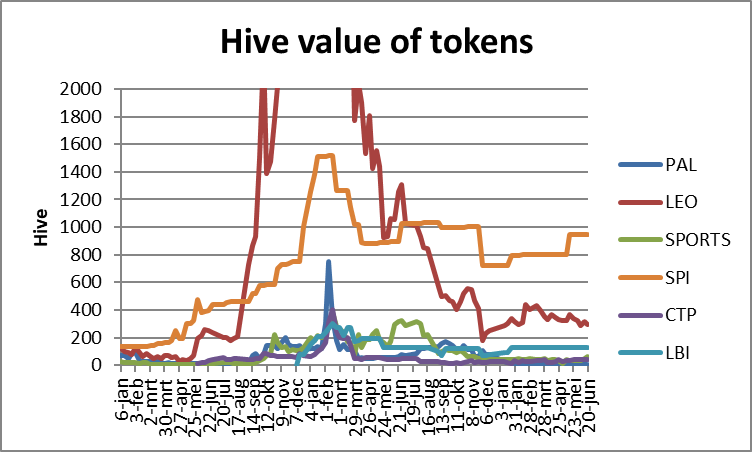 Posted Using LeoFinance Beta
---
---