I've Been Flipping Coins!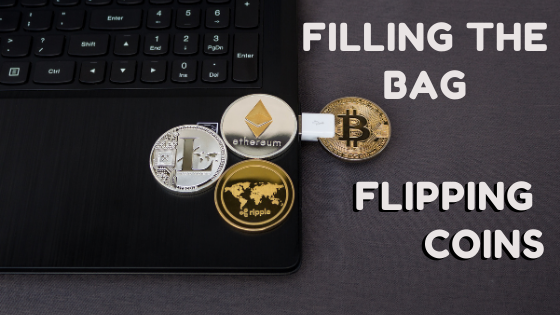 Did you catch the sale?
When in the mall what catches your eyes? Are those the mannequins putting on display those trendy new clothes, or the price tag beside it? Honestly for me, it's the price tag. But it gets more enticing if it's a red tag. I don't like chasing the trend especially when I know it's priced too much for my budget (which is mostly the case, lol).
Yesterday, there was a bloodbath in the cryptosphere as the price of Bitcoin and most other coins plummeted down. Nah, I'm not here to talk about numbers. There are lots of others really knowledgeable in that aspect.
So as in shopping, I am so bad at catching the sale. Most of the time, I do not have the budget when the sale comes, and when I finally do, the sale is over. Haha.
Flipping Coins
I was not in the position to inject some fiat into my account yesterday when the markets had gone red. There were some USDT that I have made from taking profits from my earlier holdings, but they were held in an interest-earning account! Nonetheless, I still tried to take a portion of it out yesterday and thankfully received the amount in my trading account in a matter of just a few hours, i.e. this morning.
This morning, the alt coin markets looked like they were already recovering from the yesterday's beating. It felt kinda late for me to chime in, but the thing is, I think that if I don't ride it now then I might be left out again.
The plan is to flip these coins - get profits when the coins reach a considerable price, then re-buy again when the price dips.
These are noob plans.
How about you? What's the strategy?
❤️️ Arlyn
Image credit: Canva
Posted Using LeoFinance Beta
---
---