Mandala vs Binance Exchange - Mandala Wins Because ...

This is uncanny ...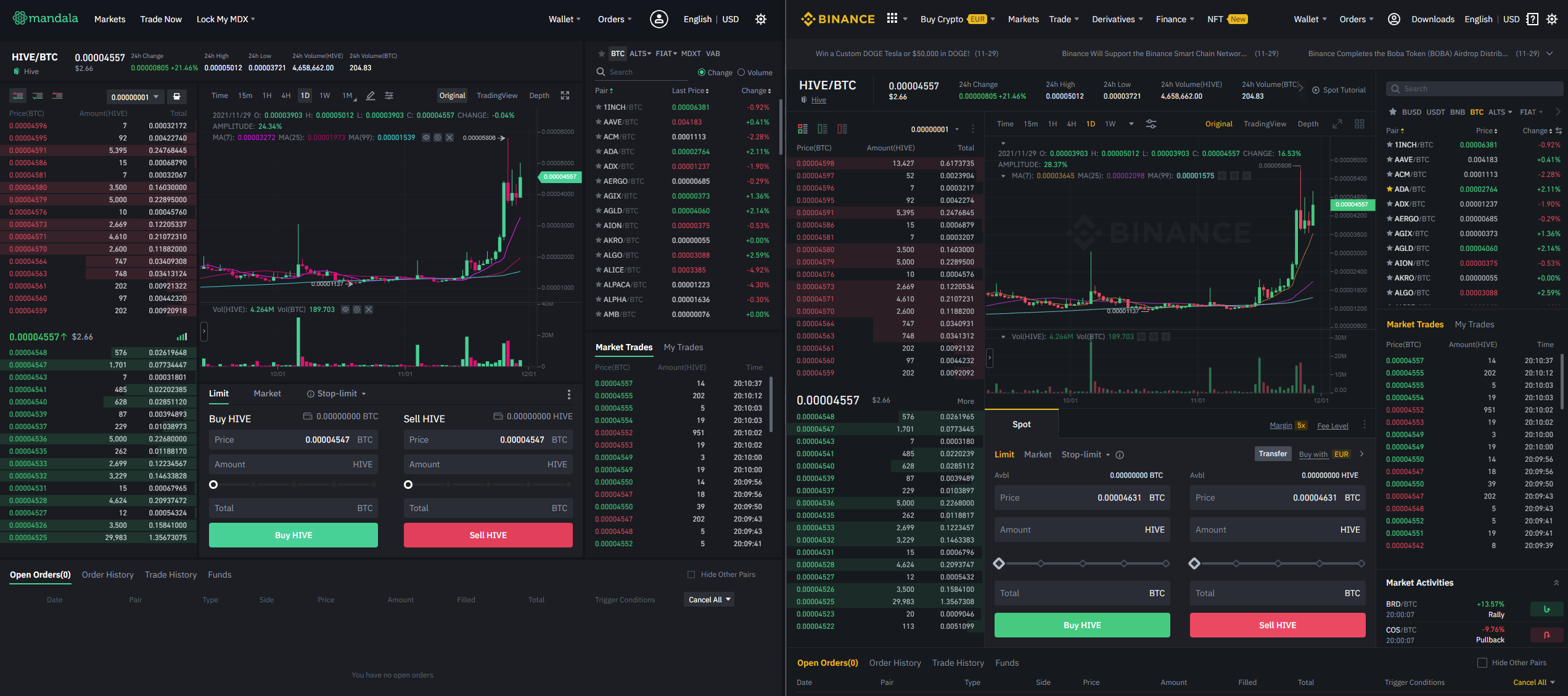 Mandala to the left, Binance to the right.
Yes, it's the same market. Mandala taps into Binance cloud whatever.
As for the wallets, with $HIVE, for example, you have the same deposit address (@deepcrypto8) yet different memo values so the inner addresses are separate.
I started using Mandala minutes ago and the main thing, apart from the Binance platform, is
No KYC up to 2 $BTC withdrawals daily!
Are you using Mandala?
Ps: both Mandala and Binance links are referrals. We both gain when you choose to join through my links. Thank you!
Ps2: Yes, it's still CEX!
Ps3: I set the commission rate for referrals to 5% for both. Meaning we both receive a 5% commission when you register through the link above.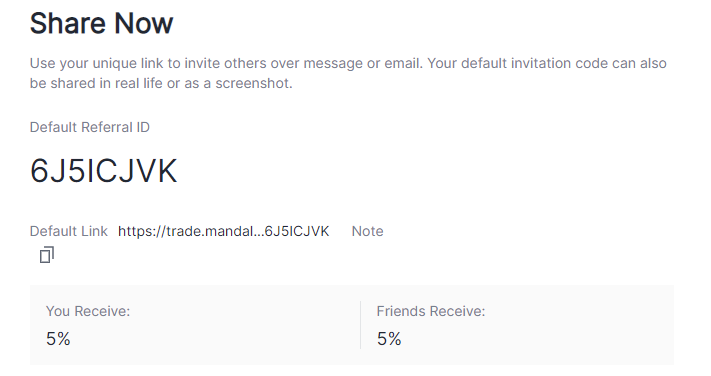 Ps4: now I realized I already have two referrals at Binance. From the year 2018 :) Will you be next? No, I can't divide the commission on Binance as I did on Mandala.
---
Better and better
Posted Using LeoFinance Beta
---
---