Raid: Shadow Legends - Dark Elhain for 120 days of playing the game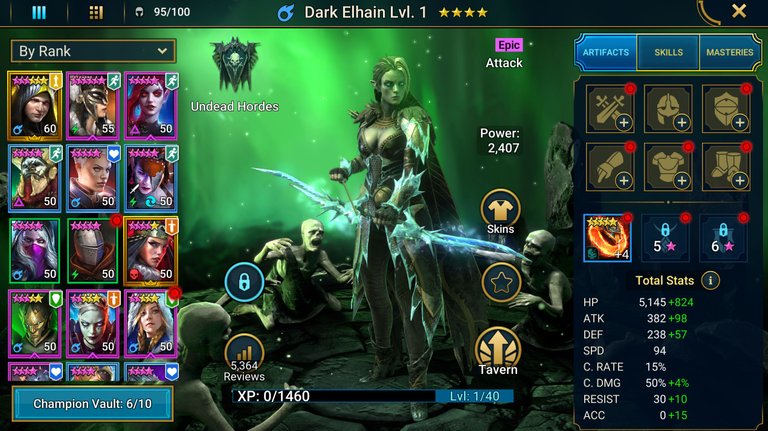 The stats before equipping her with a complete set of artifacts.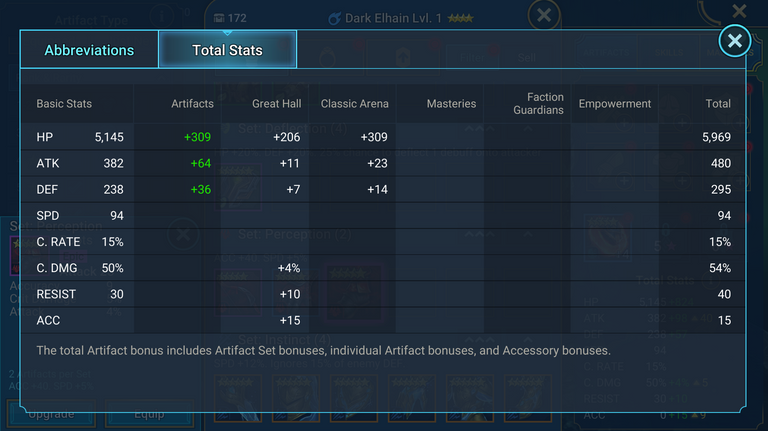 I'll go with a combo of two sets: Perception and Instinct.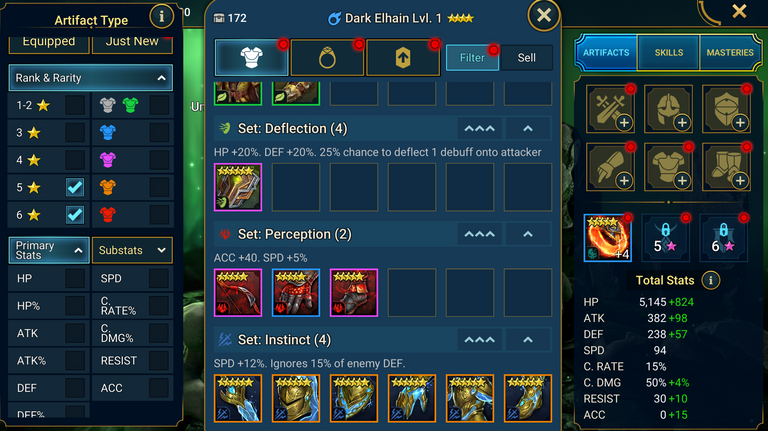 Elhain is equipped.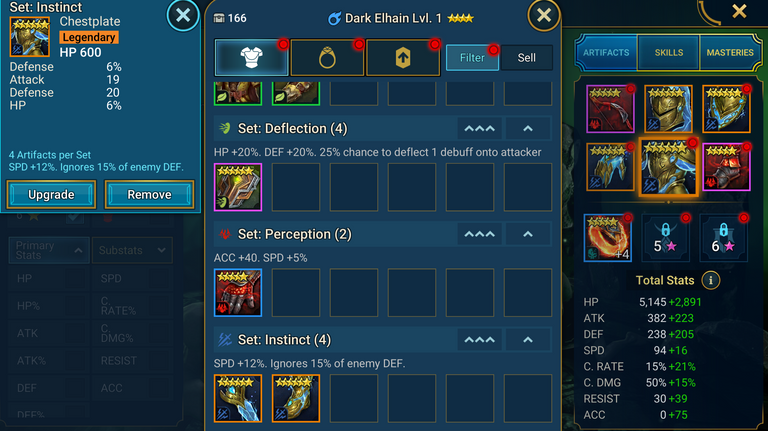 Let's see the difference in the stats.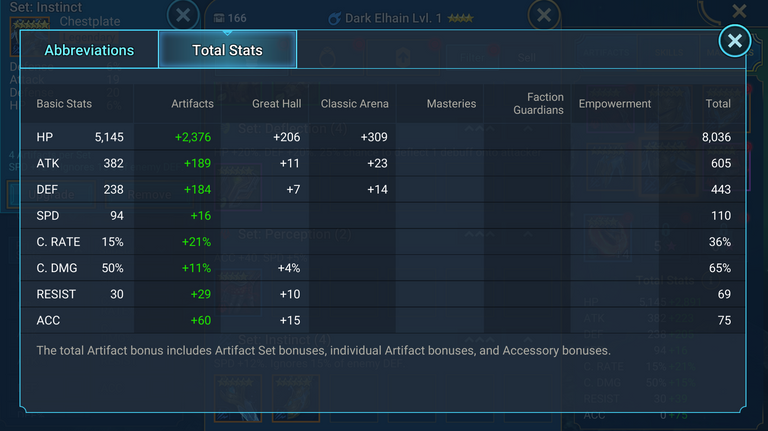 Bonuses from the sets helped too.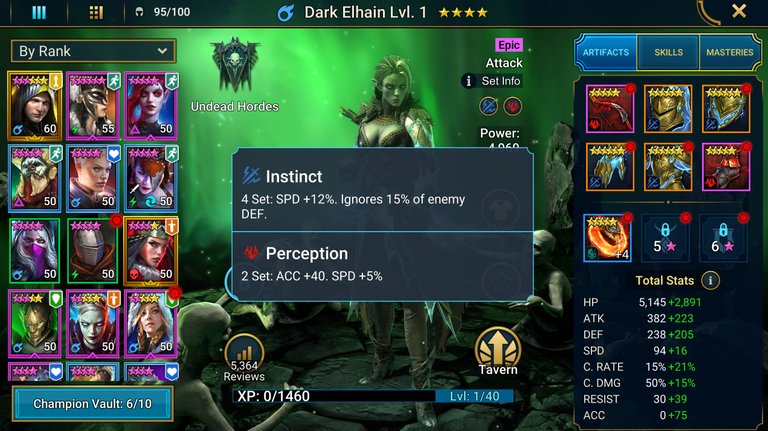 While we're at it, let's upgrade all artifacts to level 4.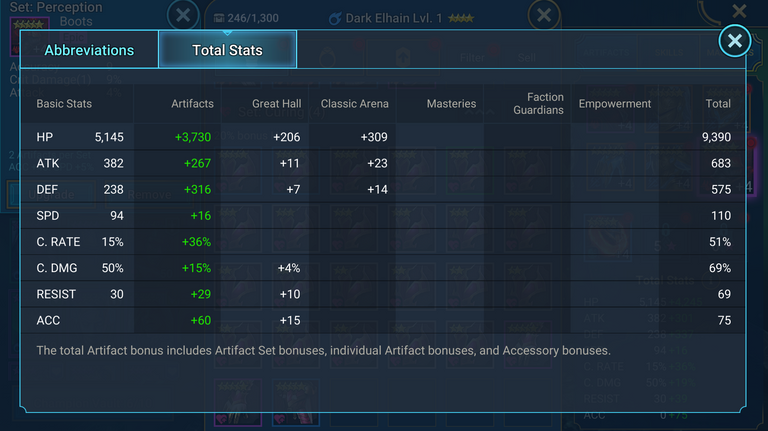 Good, very good. Eventually, all artifacts will be at level 16 so there is room for improvement. Also, with levelling and ranking up the champion more stats will come her way.
Stay tuned ...
---
Want to join? You can easily and free, just follow the link ...
---
24.04.2022 - Raid: Shadow Legends - Aleksandr is my first Six Stars champion
01.04.2022 - Raid: Shadow Legends - Getting Tayrel And Knight-Errant
18.02.2022 - Raid: Shadow Legends - Summoning the Champions Festival
08.02.2022 - Raid: Shadow Legends - Champion Fusion
08.02.2022 - 3 Ancient Shards at Raid: Shadow Legends - what will it come out?
28.01.2022 - Raid: Shadow Legends - more screenshots and then some
22.01.2022 - Raid: Shadow Legends - Reached Level 25
---
Better and better
:ervin :lemark
Posted using 1UP - Play2Earn & NFTs
---
---