BOGEYMAN #Zapfic50 "perceive"
---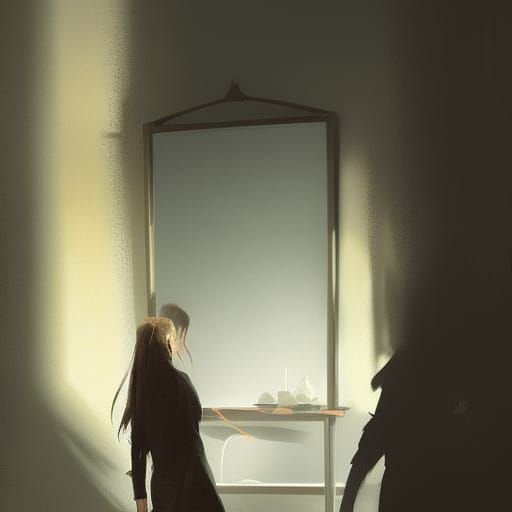 Source
---
A short story to be written in 50 words not one word less, not one word more!, for the Freewriters community to #zapfic50monday contest. Prompt: "perceive"
BOGEYMAN
We challenged each other to say his name in front of the mirror. We were convinced that they were only words, that there was no bogeyman. Until the first of us froze, staring at that ghost that the rest of us could not perceive and whom we had just invited.
---
Translated with www.DeepL.com/Translator (free version)
---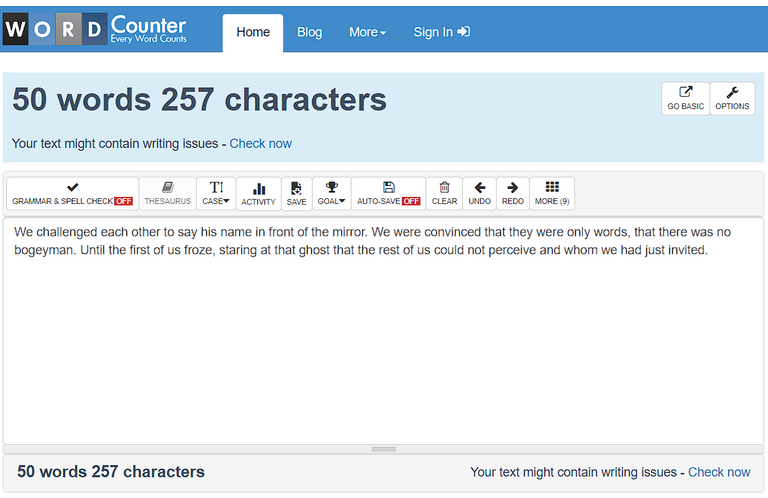 ---
---