Disappointing! Rock Redemption Review

Rock Redemption is the third book in the 'Rock series' written by Nalini Singh. From my previous book reviews posts, I had started reading the 'Rock series' a few weeks back. I should have finished reading the series all this while, but work and my activities kind of slowed me down. This book, a contemporary romance was published on October 6, 2015 and has 424 pages with a setting of Los Angeles.
Nalini Singh is one of my favorite authors for contemporary romance, paranormal, sci-fiction and supernatural. With each book she writes, she becomes better and from the looks of it, I think she is an explorer. Now I am looking forward to her crime genre series which she is working on soon to be released.
Little of the Synopsis
Noah the guitarist of the band has a past that hunts both day and night. It hunts him into his dream and the only person that knows about his past is Fox Zachary the vocalist of the band. Noah let his past deprive him of the love that would have brought him of his haunting darkness into the light. Instead, he gets to have a temporary peace within him with women who flock around him for sex and drugs. Noah bottled and hid his past away for his other bandmate. He played cool, and the sexy fun guy on the outside but while on the inside he was messed up.
Noah seemed to have this passion of love for a particular lady who stole his heart but he is too stubborn to admit. Kit Devigny, a popular actress who is a close friend to the band. They all cherish her because their friendship began together when they had nothing. They all struggled together to get the position they are. Kit is like a sister to the band they never had. Apart from friendship, Noah loves her passionately and cherishes her but one day he shattered her heart by hurting her emotionally. Although the hurt was beyond repair because Kit also adores him. So they decided to both work together to keep their friendship.
A paparazzi gossip rumor spreads that will lead to Kit losing her role in a blockbuster movie that she just auditioned for and it might destroy her career. Who will save her career? Noah proposed and stepped in. So they both agreed to do it together which will involve both of them pretending to be lovers in the eyes of the public, but friends in private. Is this a good idea? Will their friendship survive this test? Or will they both give love a chance? Well you have to find out when you read the book😉.
My Opinion of the Book
This book was kind of disappointing for me. I struggled through to finish the book. It bored me out, drove me crazy and also annoyed me that after I finished reading the book I was like this 👇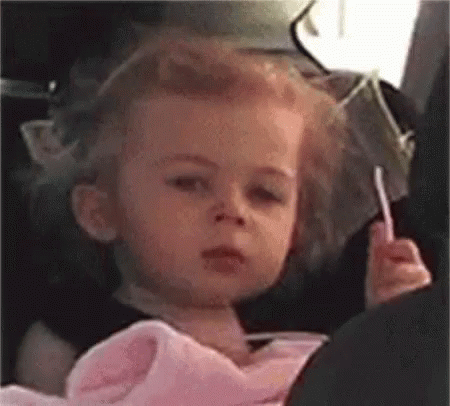 Nalini singh is a good writer and an amazing one but as they say "nothing is perfect". Out of all her contemporary romance, this book is a no no for me. From the previous parts as the writer hinted her reader a little of Kit and Noah, I expected their book to be fiesty, hot and adventurous but it was the opposite.
The storyline was okay but with unnecessary written scenes. The storyline lost focus during the flow of the story which was caused by unnecessary diversion. The setting was perfect but was not visually described well. The characterization was okay which was made to suit the plot but the main characters (Noah and Kit) I would refer to as confused characters who allowed fear to dominate them. The romance part was mild and not. Impressive. Writer lost her touch there because she concentrated on their fears, careers which made the romance aspect to be rigid and not free.
Why I said the book was boring and annoying was because the end was rushed and in between the story the writer gives you this taste of a hot romance then diverts a non-related romance aspect of the story.
My recommendations and Ratings.
I recommend this book to contemporary romance lovers but beware, you will be bored and annoyed while reading.
The book cover gets a 4 star from me, storyline/plot gets 3 stars, setting gets 3.5 stars and finally the writing techniques get 4 stars.

Thank you for visiting my blog 🤗
---
---