Love Letters 3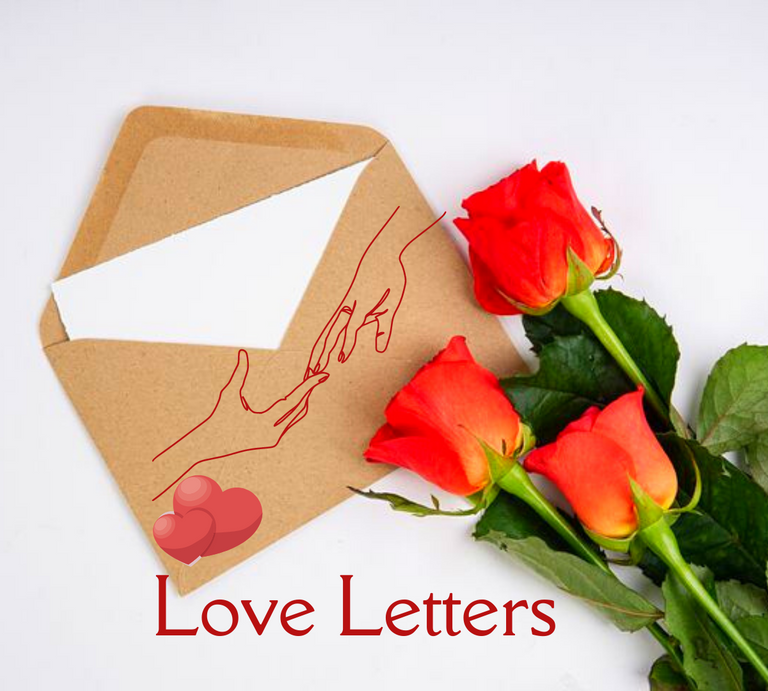 The next day, Lucy found her way to the breakfast Cafe James chose for their meetup. Sighting James through the glass door looking at his phone attentively, her heart skipped a beat and she became nervous like she felt when she went over to his house the first time. So James looked up and saw Lucy approaching. Instantly he stood up and went to help her sit after which they both exchanged pleasantries.
"Why are you looking at me like that?" Lucy asked
"Em, sorry, you look so beautiful and I behaved badly the other night. Forgive me?" James said.
Lucy smiled lightly and said, " for the thousandth time you are forgiven".
They both made eye contact and giggled. Then they ordered what they wanted. Lucy ordered coffee and a bagel while James ordered a cappuccino with some cupcakes. As they ate, they talked and the more they talked, James felt this raw feeling of friendship inside him and a feeling of trust. Though he tried to suppress the feeling because he barely knew Lucy and instead it began to intensify into something that felt right and warm.
Weeks went by, and Lucy and James both bonded in friendship, passion, and love. It has been the best six weeks for James being with Lucy. He moved on, Lucy mended his broken heart and now he feels Lucy is meant for him.
"The way you look at me is intense." Lucy said as they both were enjoying their date night.
James sighed and said, "Maybe because I want to make you mine forever. You have made me love again when I was broken, you have made me know what true happiness is, and forgive me if I look at you like my most TREASURED jewelry. I love you Lucy Bradley"
With that, Lucy took his hand in hers and said, "You James, a stranger that I thought was proud and arrogant, found his way into my heart. You are a gentleman that makes my heart dance at the sight of you and I will be honored if you make me yours forever."
With that, James got the attention of the waiter to bring their bill. After paying the bill, they both left the restaurant. As they stepped out, James felt something in his gut that someone was watching him. He looked back but saw no face he was familiar with. Ignoring his feelings, he brought back his attention to the woman that meant the whole world to him as he went to assist her in getting into his car by acting like a perfect gentleman.
Within a few minutes, James drove into the driveway of Lucy's house and pulled over, then went to pull her in for a passionate kiss. After the kiss, Lucy abruptly held on to James' face as he was about to pull away and said, "Please stay the night?" James' looked confused because of how Lucy emphasized going slow when they started their relationship. Then he responded, "Are you sure of what you are asking?"
"Yes, please stay the night the night"Lucy whispered as her lips quivered.
Looking into her stunning eyes, James said, "your wish is my command".
So they were both inside the house when James all of a sudden noticed someone was watching from the window, outside Lucy's driveway. James quickly set down the glass of water Lucy offered him on her coffee table before she went to change her clothes, went to challenge the stalker, but before he could come out the person had disappeared. So he went back inside thinking about the whole thing and he kept wondering who the person might be.
"Did you go outside just now?" Lucy asked
"Em, yeah but it's nothing to be worried about." James said. Afterward, he pulled Lucy into his arms and held her to his chest for a moment then he planted a kiss on her forehead and said, "You are my world, and nothing else matters".
Lucy cupped his jaw and said, "kiss me".
James cupped her face and began to plant teasing kisses on her face slowly after which he then softly and lightly kissed her lips. Lucy wanted more so she tipped herself up on her toes and deepened the kiss. Picking her up and guiding her leg around his waist, James kissed her back passionately.
To be continued...


If you missed the previous parts, please check them out.
Love Letters
Love Letters 2
Thank you for visiting my blog 🤗
---
---