Not So Thrilling! Morbius (2022), Movie Review

There is a saying; "Always lower your expectations so that you don't get disappointed."I didn't lower my expectations, that is why I got disappointed a little bit with this movie after watching the trailer before the movie premiered. When I watched the trailer of this movie, I was expecting something more thrilling and intense but I was disappointed. I will explain why I was disappointed further below.
Morbius (2022), is an American supernatural/paranormal and a superhero movie. This movie combine lots of genres together like, horror, thriller, crime, mystery and sci-fi. This movie was based on a Marvel comic character name 'Morbius, the living vampire' and the production was a collaboration of Marvel Studios and Sony Pictures. It featured the following actors; Jared Leto, Tyrese Gibson, Matt Smith, Adria Arjona, and some other actors as well. This movie revolves around a boy (Michael) and his surrogate brother (Milo) who are suffering from a rare blood disease but then after twenty-five years, Michael found a cure that is illegal and is not meant to exist which questioned the loyalty of both brothers.
Little Synopsis Of The Movie.
Morbius is a movie that revolves around Michael and his surrogate brother Lucien(Milo). They were both diagnosed with a rare blood disease and taken care of by their adoptive father, Nicholas who also holds the position of director in the hospital where he works. An incident happened that made Nicholas discover the talent Michael had in science and technology. So Nicholas sent Michael far away to go study and build up his skills. So the two brothers were separated for a long time but their communication routine was active.

After twenty-five years of studying and experimenting, Michael got recognized with the Nobel prize for his work which he publicly declined. So Michael continued experimenting with different things to get a cure for himself and Milo alongside his colleague Martine. Finally, Michael discovered if he could bring together the DNA of bats and humans together it would be the cure. Having known that the experiment is illegal, Michael went ahead to tell Milo about it and Milo supported him in every aspect especially financially.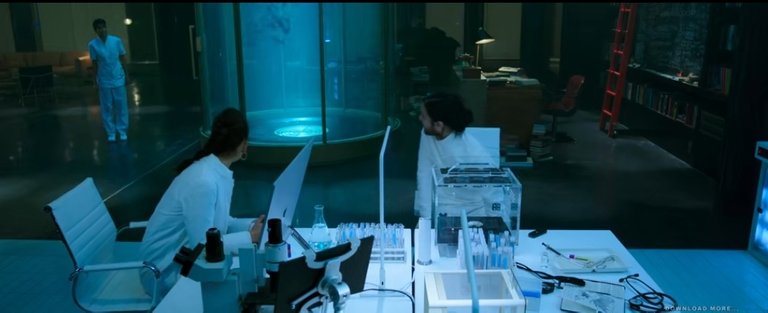 With a successful experiment, Michael had a breakthrough after which he used himself as the first human experiment trial. After the experiment, Michael was transformed into something evil, something that was not meant to exist, a creature that is as fast as the speed of light and a creature with the strength of a hundred men.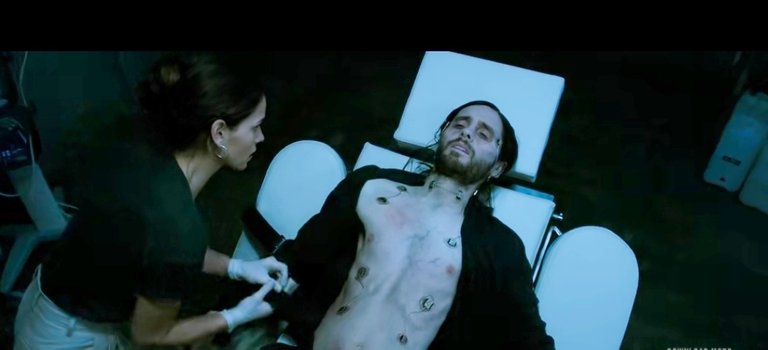 With Michael's new transformation, Milo finds out that the experimentation was a success and then he pressures Michael for his treatment but Michael refuses him saying it was a curse, not a cure or a gift. Afterward, Michael became a fugitive for the murder of several people some of whom, he had no hand in it. Now the question is, who is the new killer? And will Michael bring the person to justice?
My Opinion, Rating, and Recommendations
Don't get me wrong, this movie is amazing, the visual effects are thrilling and awesome. The plot and setting were well planned and arranged. The director did a good but out of ten, I would rate the director with a six. Why? I will explain.
Why I didn't give the director a good rate was because of the plot arrangement. Yes, the storyline was interesting, intriguing, and full of little twists here and there but It wasn't satisfactory to me. The scene that made this movie a disappointment for me was towards the ending part when Michael had to put an end to the nefarious activities of the villain. The battle between the hero and villain was way too easy, the villain was not tough enough so therefore making Morbius seem like a weak heroine to me. This arrangement of scenes didn't make Morbius' strength and weaknesses to be explored. The villain didn't cause much trouble, thereby making it easy for the hero to neutralize him which seemed like child's play to me. I expected something more challenging with more twists and suspense for the hero
Also,from about 50 mins into the movie, the storyline got rushed, to quickly achieve resolution for the storyline hence what led to the not-so-exciting ending for me. When the movie ended, I was like, is that all of it and I felt like if it were a book I would try to open more pages to see if there is something more thrilling there.
There was a repeated-copy scene (when Morbius summoned a whole lot of bats and he controls them using hand gestures) in the movie which is a replicated scene from a movie titled Dracula untold (2014). There was no reform or remake in the scenes which made both scenes from the respective movies identical to each other and I feel that shouldn't have been. I mean 'Marvel' made scene from a different perspective.
Lastly, the villain was one of the most boring villains I have seen in movies. He was uninteresting, not intriguing, not tough, he didn't sink well with his character and to top it off, he was highly predictable of his next move. There was no suspense from him and to me, I saw his character as a dumb character.
Apart from these flaws in the movie, all other scenes were well planned and arranged. Rating this movie, I would give it 3.5 stars. The visual effects were awesome so I will give it 4 stars. For my recommendations, I would recommend this movie to paranormal/supernatural lovers, and young adults and if the movie has to be watched by a 13-year-old, it has to be with supervision. My Opinion though because of some vividly intense scenes.



All images above are from the movie screenshots
Poster image
Thank you for visiting my blog 🤗
---
---