My Personal Grooming

I have been so busy with so many things that even when I promise myself to Participate in the weekly #Kiss Prompt, I somehow get carried away and miss it completely.
Thankfully not this week.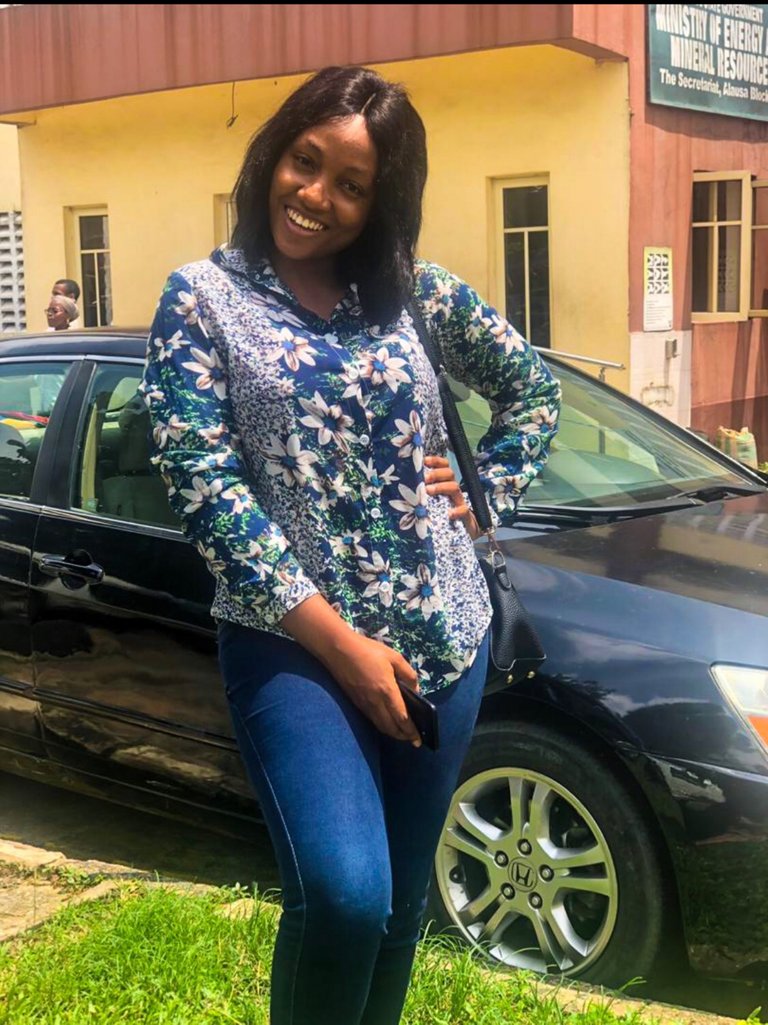 So I would be sharing my minimalist daily regime for maintaining a well-groomed look which is my answer to the 3rd questionasked.
what is your minimalist daily regime for maintaining a well-groomed look? Please share images of your routine
Having a daily skincare routine before and after bed, or a great routine for my natural
Hair has been a big task since I got pregnant, I miss the days of getting skin products, regularly visiting the spa, and just having a lot of time for myself. It has not been easy going back to those routines so the easiest way I know how to maintain my looks daily is by ensuring I am well-groomed all around.
As a lady we should have a beautiful appearance at all times, having no time shouldn't be an excuse not to be well-groomed, and not having enough money shouldn't be an excuse either because There are minimalist ways of getting yourself groomed that require little or no money.
GROOMING
Grooming involved taking care of your visual look, and how you appear to people around you, and to do that you have to consider these parts of the body. FACE, HAIR, NAIL, CLOTH, SHOES, AND BODY.
FACE: on our face, we have some important things to care for that would brighten our appearance daily like our TEETH. Most ladies are called good-looking because of how charming their smile is and one cannot have a charming smile with dirty teeth and mouth odor, can they?
So I ensure I floss my teeth after every meal and brush twice a day. Back in school we always preach brushing twice a day but I never did till I started removing my teeth years back, after my 4th tooth removal I took brushing and teeth care too seriously. Even visiting a dentist regularly has become my norm.
My EYEBROWS are not left out, there is a big difference in looks when you have your eyebrow trimmed or not. As someone that barely has time for makeup ensuring my eyebrows are groomed and trimmed from time to time is a must.
I do not have any product, particularly for my face I just ensure I wash my face morning and before bed with my exfoliating extract soap recommended by @reineesmay and I am good.
HAIR
There is never time to do my hair, like go all out with my hairstyle. On my worst days, you see me on cornrows, and on my best days, you see me on wigs that have been my routine. But I ensure I wash my hair regularly and change my cornrows.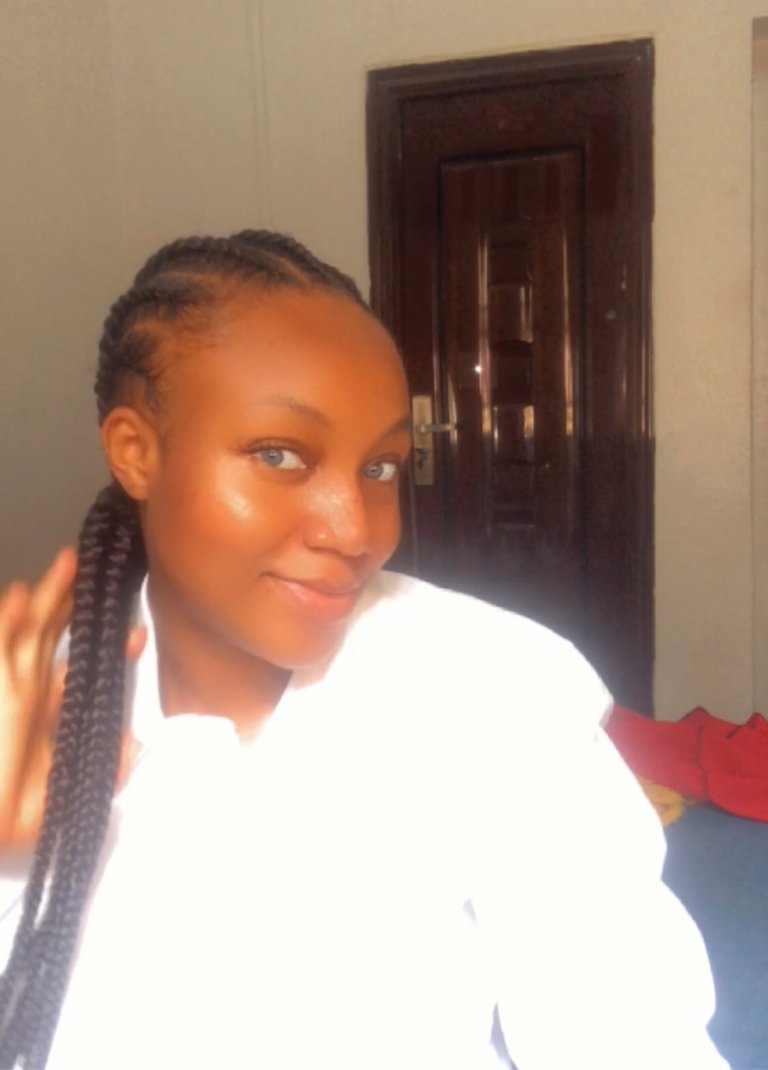 Carrying a particular cornrow for months all the name of you could easily cover it up with wigs doesn't tell well for a well-groomed lady. My cornrows are always neat because at most times I Want to easily take off my wig without the fear of looking awful
NAILS
I was never a fan of fixing nails or using nail polish, the stress of taking them off is a lot for me so I just stick to my natural nails but I ensure I wash them daily while I wash my hand and cut them to a desirable length regularly and that's all. It is amazing to get fixed but for a minimalist groomed lady, maintaining a clean nail works better for me.
CLOTHES
I believe one doesn't have to wear expensive clothes to look presentable. It is only a problem when the cheap clothes look cheap, bad quality, faded colors and dull look.60% of my clothes are from the already used wardrobe and you can never tell because of how expensive I look in them. While 20% are sewed and the other 20% are bought new. the price doesn't matter what matters is I ensure the clothes are FITTED, CLEAN, AND IRONED. Our shoes too, should be clean and properly managed. Worn shoes should be repaired or disposed of.
THE BODY
It would mean nothing if after caring for the face, hair, and clothes, we neglect the body completely. Body odor is a real enemy of being well-groomed. For some it can't be avoided it has become part of them, I hear in most cases it comes from different medical conditions. While for others they are just dirty.
I am deliberate about how I smell because as a breastfeeding mother, for some reason I sweat a lot and spill lots of milk which On most days leaves me smelling funny if not quickly handled especially in my early days of welcoming my baby. I curbed it immediately by having regular baths. Perfumes were not advisable then so I got a nice bath wash that leaves me fresh and smelling nice after a bath and I ensure I shave off extra hair from where they ain't needed.
| | | |
| --- | --- | --- |
| perfumes | night spray | deodorant |
I cannot wait to wean off my baby so I can go back to using perfume. I like my Pefumed small and portable so I can easily take them out of the house to refresh when I need to. I have a whole box stashed waiting to use but for now, I am sticking to my antiperspirant and deodorants and it leaves me smelling good all day.
Before the baby, I use my perfumes to bed, mild sweet ones that leave me smelling like a flower and waking up smelling like a nice flower too.
my partner loves it So much, so I try to switch up the smell daily so he looks forward to guessing what fragrance I have on. Going back to this as soon as my baby gets his bed.🤣
So this is basically how I ensure I look well-groomed daily, I do not spend so much ,I just put in the time and effort and I am good to go.
I am inviting @atyourservice to come to share some of your grooming tips and tricks.
all pictures are mine
---
---