HOW TO ULTILISED SPLINTERLANDS OPPORTUNITIES RIGHTLY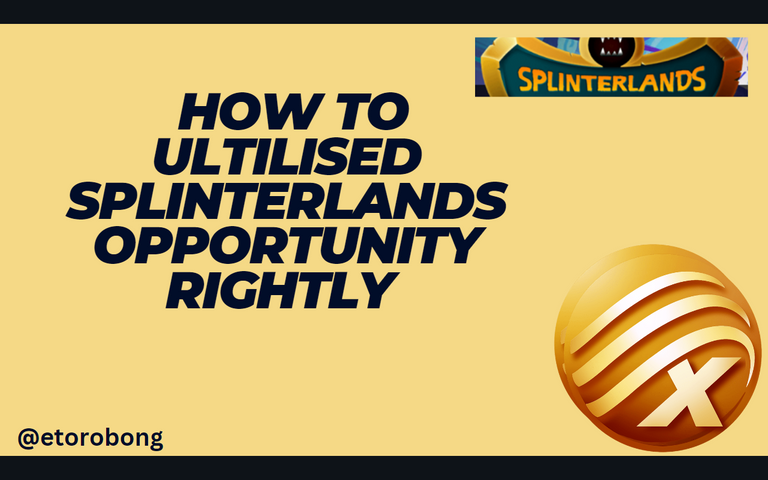 Splinterlands
This has been my best and only play to earn game of which I have so dedicated to for a long while now since I joined #Hive, I have been playing the game and have made investment in it. There are many opportunities that have been offered by the splinterlands team recently and more are coming. It will be wise if we engage it rightly and not miss out on times and seasons.
Get Chaos Legion packs.
Recently the splinterlands teams have been announcing a voting proposal for burning Chaos Legion packs and it was highly recommended by the members and now Chaos Legion packs are being burned everyday which is really a good thing to do, I really appreciate them for the outstanding idea.
Ever Since the burning of the Chaos legion packs started the have been a lot of good moves though slowly but better than before, right now the amount of packs available for sale is about 15% which means about 85% has been burned. Don't you think it is the right time to maximize the opportunity and buy some packs because in just a few weeks from now they may not be available for sale or the price may change. I'm not saying my report is accurate but things may turn out and chaos legion packs may be out of circulation and it will be difficult to purchase these packs.
SPS & GLX
Since the period of bear and I have been maximizing the opportunity to accumulating SPS and most especially GLX from the very beginning of the announcement of the Token and over this time I have able to stake a small
amount of these tokens in my account. Currently I am holding a little amount of SPS over 300 SPS well (staked) in my SPS account, and 1100 GLX ( staked) as well. Since SPS is the central governance token of the splinterlands community I really want at least 10k and GLX as well since the price is still affordable. My target will definitely fill up in a couple of months by God grace and consistency.
You can also use these opportunities wisely by investing in these tokens now that the price is negotiable.
Don't be left out!!
---
---