My first battle win with super GRUND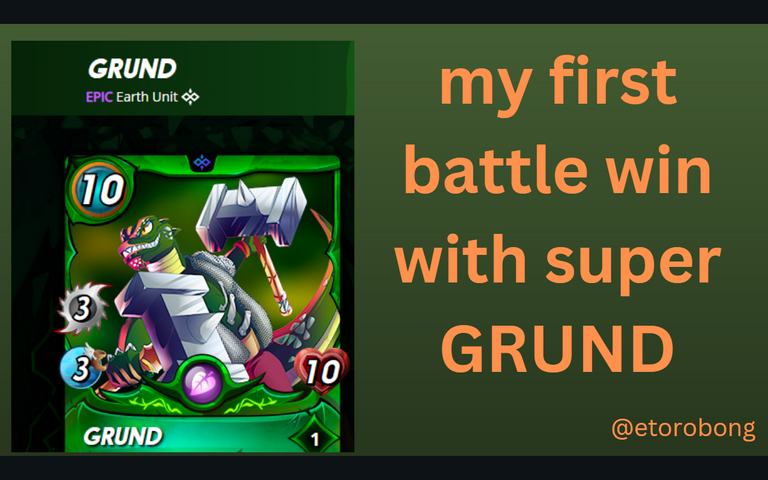 Hi splinterlands community
It's my pleasure to be a part of this week's battle challenge, it's actually my first time participating and I will say it's good to connect with you.
Like I said it's my first time if participating, I decided to rent the card for a start making use of the rentedjust for a few days and I've been engaging a lot of battles with it already with about 50% win it's something that really made my day being that is an epic earth card made it pretty much fun.
Here in this post I will be sharing with you my entry for the battle challenge, just hope the steemmonsters curators will find my post valuable. Here is the link to the battle below.
Battle link
Let me quickly share with you the uniqueness of these grund
DOUBLE STRIKER: the grund has the double striking ability with 4 melee power.
CRIPPLE: this one is really outstanding, when it attacks the opponet it's will reduce the one max from it.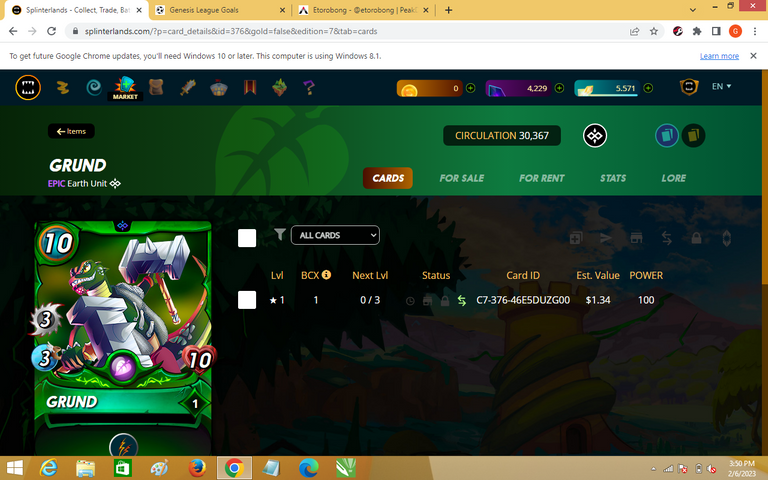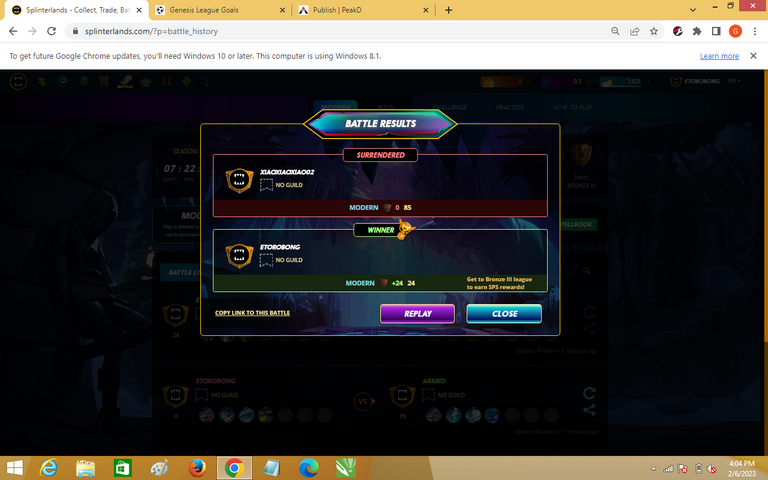 One thing I noticed while using the grund is that with all its unique ability it doesn't have the ability to last long in a battle, because it lacks the shield to defend itself against the opponent with melee and the range it only has a powerful attacking ability but not a strong defending armor.
I only used the grund once as the only card for the battle and I won with essase. I had only 13 Mana since I'm still in the novice league and because I didn't have a lot of mana I didn't have to think twice about what to do. I quickly picked the EARTH WIZARD CARD as my summoner.
Then my GRUND automatically became my only monster card. Looking at the screenshots here for me it seems it won't be possible for me to win the battle because of the fact that the grund does not have any defensive armor. Fortunately for me it lasted for the second round of the battle.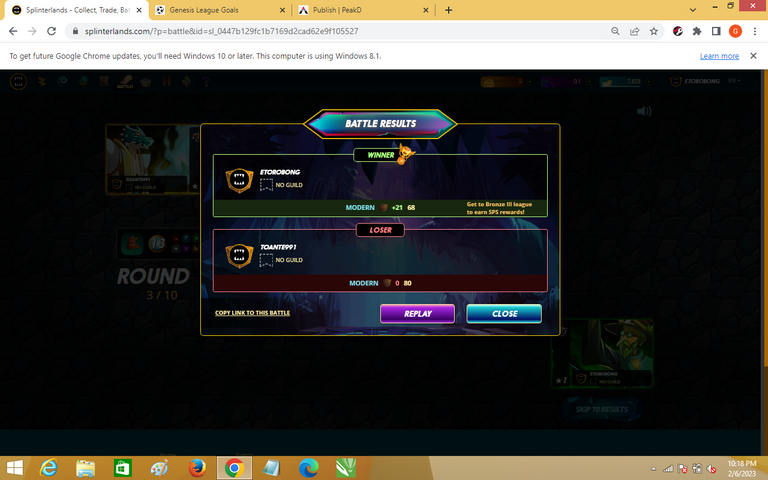 Using GRUND as the only monster unit for my battle and for the fact that it survive all the attack from the opponent with that I will tag it SUPER GRUND, it as flawless win for me over my enemy monsters. This battle was super excited and fun as well. Here is my battle link.
I can boldly say this is my first battle experience with an exciting win which as increased my rating to for the next level to move to Bronze III league. If iust say I would love to be using the same method for all my battles will these GRUND monster.
My special thanks goes to creators and to all developers of Hive. Thank you for Stopping by my blog and please do we to upvote reblog and comment on the comment box. Thanks.
---
---