Hivewatcher Blacklist: My Apology to All Community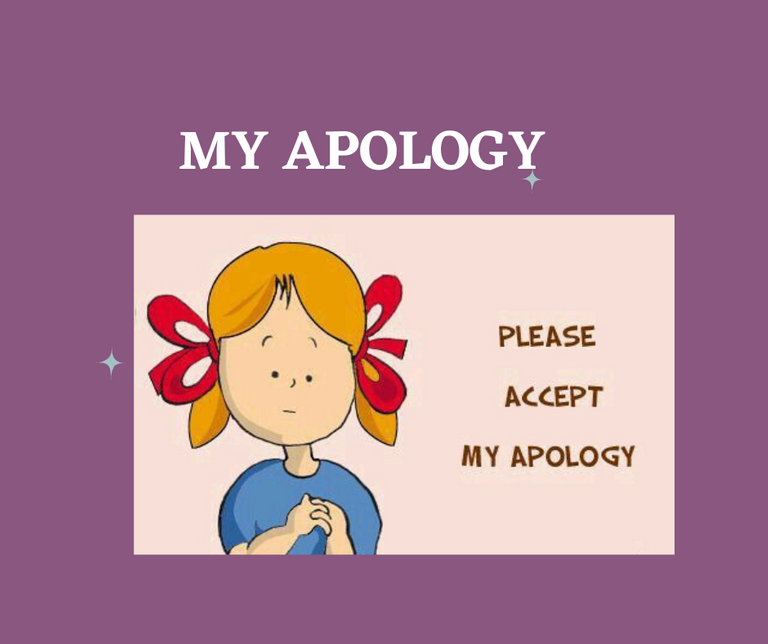 Foto credit by Canva : https://www.canva.com/your-projects
---
"Learn from mistakes and don't repeat them" is a wise saying. Likewise I, who want to apologize for the mistakes I made in recycling content. Until the punishment from @hivewatcher.
Through this post I apologize and promise not to repeat the same mistake. In the future, I will present my own original content and improve my network with other Hive communities and friends.
I beg you to give me a chance and improve myself to become a better content creator on this platform. Through my mistakes I can learn, that maintaining honesty and trust in each other with the community is very important. Because on this platform one cannot grow individually, it takes cooperation and support from each other. For that once again I apologize.
Here I include a link to my post which was problematic, and got banned from @hivewatcher. I really regret doing it and won't do it again.
Learn and Try to Be Better.
My name is @ettydiallova. This is my first post, after a week of vacuum to calm down, reflect and learn to admit mistakes. This was also a moment where I learned while writing at HIVE. I want to improve myself and try to be even better.
Hopefully my friends can still accept and forgive me. Gives me the confidence to work and learn on this platform. As well as proving I won't do anything as embarrassing as before.
Thanks to Hiver's friends who gave support and encouragement for me to appeal and improve myself. I believe there is no instant success, it definitely requires struggle and hard work. As well as efforts in creating content.
Thank You very much
Best Regards
@ettydiallova
---
---