LET EDUCATE PEOPLE ON DOMESTIC VIOLENCE
If I am given an opportunity to to choose my desirable topic and speak my mind to the audience for 15 minutes I will choose my topic to be "DOMESTIC VIOLENCE"
I have been meaning to talk about this topic for long, Violence is rampant in our society this days, it is a behavior that have sent different people to their early grave.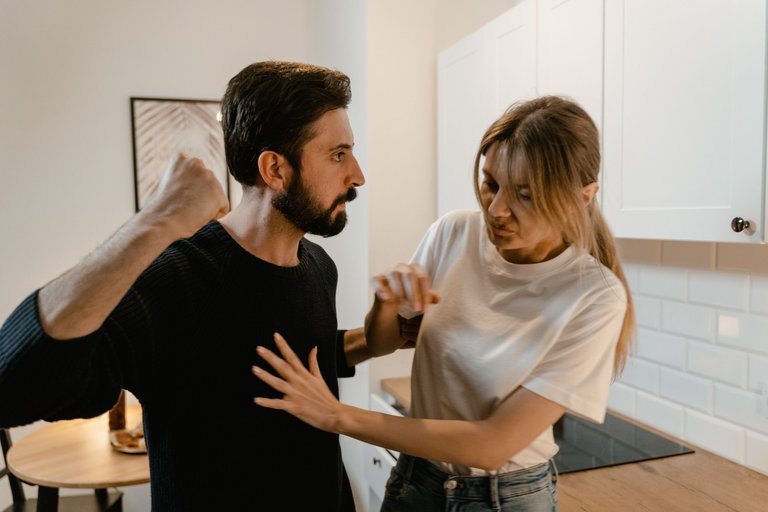 Source
What is domestic violence?
This is an act of having forceful power or control over the other partner that damage him or her gradually.
Domestic violence occur in relationships, among peers in school, at work place etc but I will love to speak on domestic violence in marriage.
Domestic violence does not comes only in beating, it has so many ways in which domestic violence can take place, let me share with us most of ways they can occur.
Name calling:- this is one of the characteristics of domestic violence where one partner call the other one irrelevant names in the front of friends or children like a man calling his wife idiot, foolish woman, madwoman etc this act damage a woman in the home where there is no peace of mind.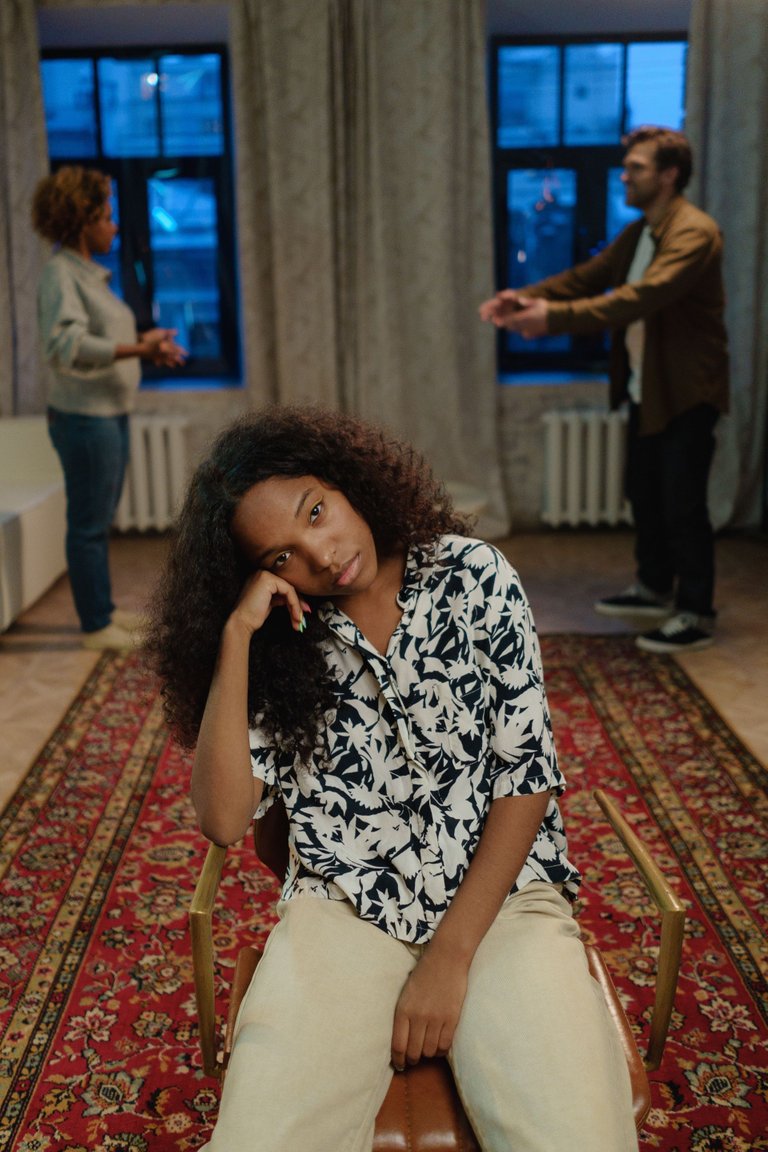 Source
When the opinion of other partner do not matter:- this act occur mainly in abusive marriage where the opinion of the other partner does not matter in the home, a typical example is when a woman gives her idea in the home but it does not count because the man sees himself as the chief organizer or dictator of the house, they will never let the opinion of their wife matter in the house.

Cheating:- this is another characteristics of domestic violence where the abuser cheat on other partner and never feel remorseful for the act, some men will bring their side chick to the house to torment their wife in the house, this act makes the wife go through emotional trauma because the wife can never do anything with the side chick and it damage the wife gradually.

Beating:- This is one of the major characteristic of domestic violence where the abuser beat and maltreat the other partner by punching, strangling, slapping, attacking with weapon etc, this is an act where the man comes home and started punching the wife or removing belt to beat his wife. This character damages woman in the house and this makes them to undergo emotional trauma and physical trauma as well.

Preventing them to see family and friends:- This is an act where the abuser cut off any form of relationship between the partner and friends, the abuser restrict the movement of his or her partner and warn their family member not to come close to their house and take total control over their partner.
FACTORS INFLUENCING DOMESTIC VIOLENCE
Alcohol:- I don't believe that alcohol can trigger domestic violence, it is what you are, an abuser will always be an abuser, but most people lies under the influence of alcohol, they said alcohol is one of the major influence of domestic violence.

Family background:- This is one of the major influence of domestic violence, incompatibility triggers domestic violence in our society where the abusers family is more influencial than the other partner, this always silence the partner in the house.

Incompatibility in the education level between partners:- when a man or woman has high education level than the other partner, this cause violence in the house, this happen especially with woman, if a woman has high education than the husband, it trigger out pride in them, some women makes the husband feel less in the house and never let their opinion count in the marriage, they will want to chest all the responsibilities in the house making their husband to feel useless in the home, they take fully charge of the home and make themselves the chair-lady in the house, they are arrogant and pompous because they earn more than their husband in the house.
EFFECT OF DOMESTIC VIOLENCE
Most of the domestic violence leads to death or illness, in the process of abuse, the partner may decide to commit suicide if it is too much on him or her.

It leads to emotional trauma:- it makes the partner overthink day and night, it leads to high blood pressure and can cause many damages in the body system.

It causes depression and depression can leads to disabilities, it makes every thought to be attempt of suicide and leads to loss of life that can makes the children motherless and homeless.
HOW TO STOP DOMESTIC VIOLENCE
The major solution to domestic violence is to leave an abusive relationship or marriage, if you are in relationship and you partner beat you every time, is better to leave before it will leads to marriage, my mother do tell me that " A broken relationship is better than a broken marriage. Never pamper a man that beats you or do not have the mentality that he or she will change in marriage, an abuser will always be an abuser, you can never change them.

Let us listen to the people that are abused, we need to be their shoulder to cry on, we need to listen to them and encourage them, let us no apportion blames to them, let us give them our time.

Let us educate people on domestic violence, let us organize a seminar for the people to educate people on how to flee from domestic violence.

Let all abusers be punish by law.

Let the people that are abused speak up, there is no way we can help if they do not speak up.
Thank you all for taking your precious time to read my blog, This is my entry for the week episode of #hivelearners community of #hl-w37e2 which the topic is "TALK"
---
---