Insight On How To Make A Mushroom : Beginner Guide By eunoia101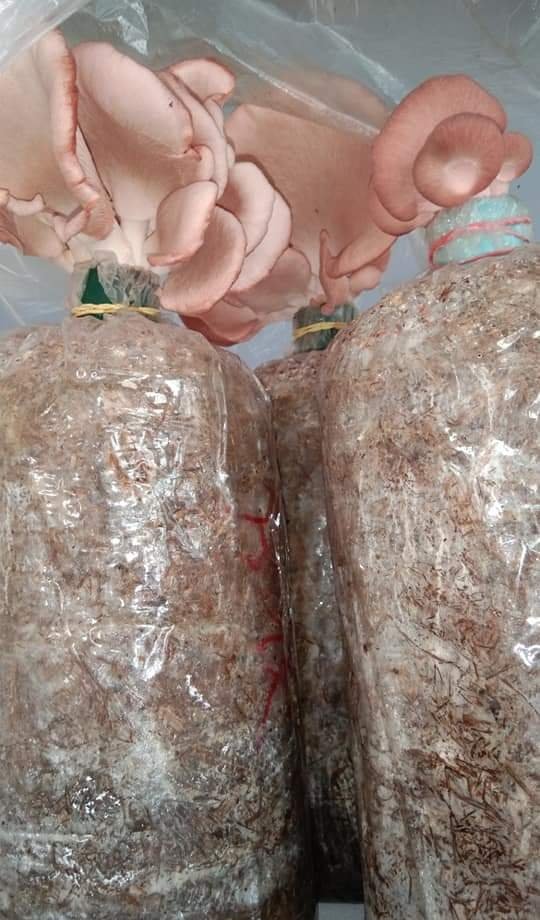 People are asking me to blog about how to make a mushroom. As I see, this lecture might be confusing if I write it all in one sitting. I will break them down into several blogs for you to focus on one subject, there are a lot of things you need to know, but I will guarantee you that you can raise your mushroom by yourself. Beside added that you can contact me anytime.
But first, I will introduce myself and how I bring myself into Myco-business. My college research is all about mushrooms, and I was the stubborn guy to pressure most of the teachers. They saw my research as 'soon to fail' for the span was too short, and they knew how critical the mushroom as I said, I would make my own and not buy anything. They said I should think a hundred times before doing it, for I might lose the chance and timeline to graduate.
They called me stubborn for not listening to them. Still, I am on the eyes to give my research presentation. It's individual research, as I don't want to lose my choice to make all the moves alone, from preparing raw materials to processing and lab work.
People wanted to help me because they saw my struggles and stress, but I refused. It's the product of my stubbornness, I said. I finished my research earlier than the period they gave to me, now from stressful research turns to lay low mood for I am the first one who done research successfully, that the time I helped others study and found myself loving the number data and creating a hypothesis from that. Indeed also, a great thing happened to me.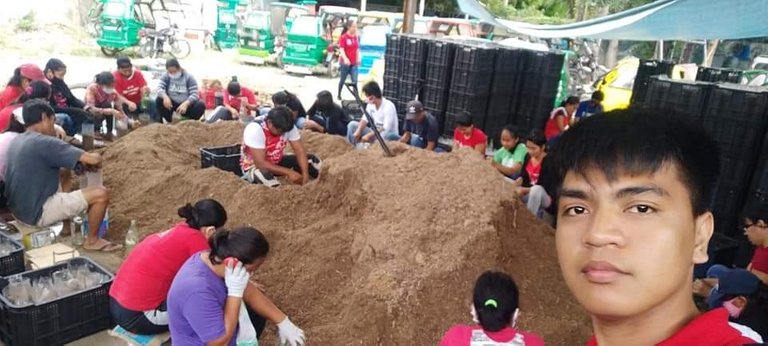 Back in my career, after I passed my license exam, I was hired as a supervisor at one of the mushroom farms. My task is to teach workers how to handle things and try to explain how ordinary people can understand the basics.
So now I decided to blog all my knowledge in the cultivation of mushrooms. And if you are interested, it's time to feed your understanding of this agri-business.
---
Anyone can grow mushrooms. That's for the record, whatever your age and life status. Also, the material is cheap. You can increase your mushroom even not doing your materials and still have R.O.I. (I will also give you an idea of how the R.O.I. works in a simple mushroom business) even if you have no knowledge and experience to use. There is always an alternative to that.
Also, let's break the myth about Poison, uric acids, and more issues later as the progress parts.
---
From Mycelium to Mushroom
"Mushroom is fungi, but not all fungi are mushroom" do you know that the D.N.A. structure of Fungi are similar to a human? There are theories about this one. They said that humans come from fungi or mushrooms. Soon you will read about that.
There are phases to consider when planning to make your mushroom cultivars.
STEP IN MAKING FRUITING BAGS.
Fruiting bags, as shown on the cover, this is the bag that has already been grown. The white color is mycelia, and the mushroom is fruiting bodies. That's explained why It is called fruiting bags.
SUPPLEMENTATION AND COMPOSTING
Supplementation happened by adding Rice bran, Sugar, and Lime. These are the three primary things you need to have for you to produce a mushroom. There are additives, but for newbies, I don't recommend doing so, for it just added to the cost and expenditure, but surely I will give you some insights into what was that.
Here are my recipe and concoctions.
50% Saw Dust
40% Rice bran
10% Lime (shell lime)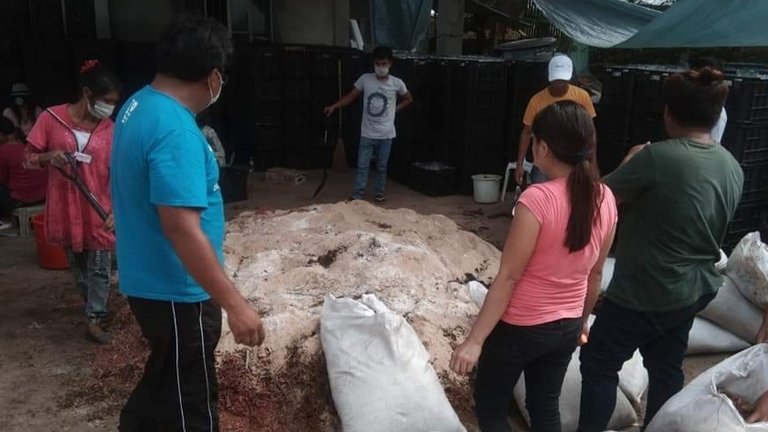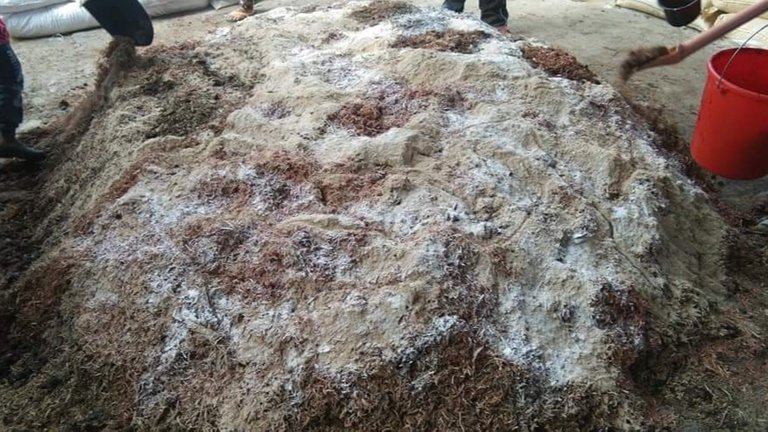 ---
This is the best for newbies, but as your experience goes on, its changes. For example, if you have one bag of sawdust that will be 50 kilos approximate, you need to have 40 kilos of rice bran which is highly available in the Philippines, and 10 kilos of Lime to produce a 100kilos. This could also give you 100 bags or less. For now, the current input price you need to invest in at least 20 pesos or $0.40 per bag. Cheap right?
Composting happens after mixing everything, allowing it to stay for 21 days or longer. Let the sawdust absorb the Rice bran as its carbohydrates and Lime to alter the acidity of the substrate. Then add sugar just for some glucose on it.
BAGGING AND STERILIZATION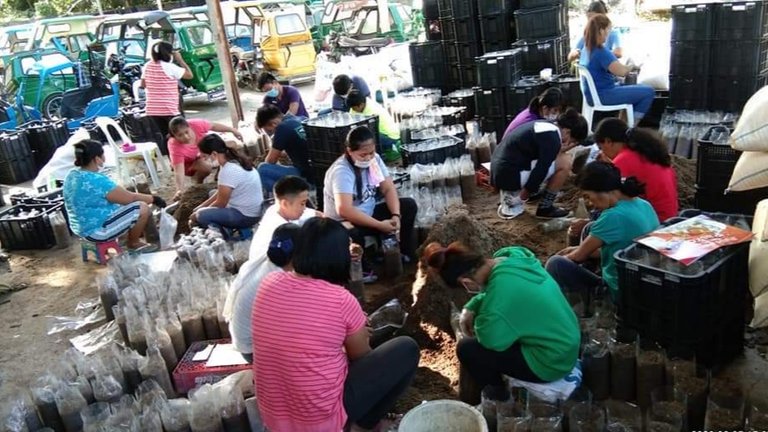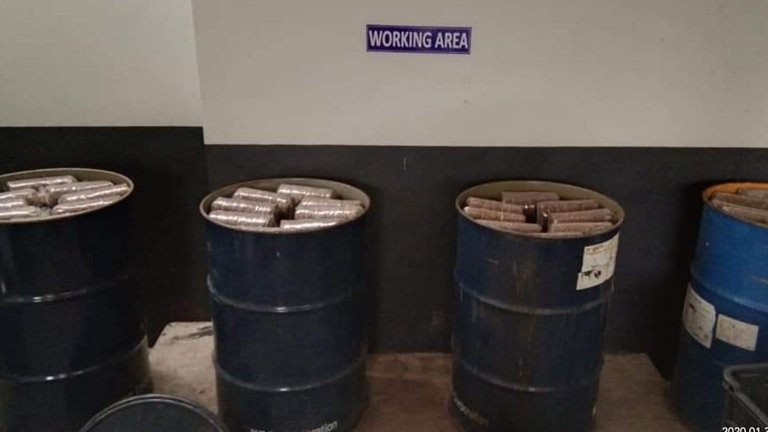 ---
This happened after 21 days of decomposition. You are putting the substrate in a P.P. bag of polypropylene bag or a heat-resistant bag. For the next step after bagging, we need to sterile the bags. This is the most crucial stage, and undercooked is prone to contamination, pest, and anything. You need to secure the heat boiling point of 100 degrees celsius for 8 hours.
Sterility happens as the water vapor kills the unwanted fungi in the bags to allow the mycelium to grow more rapidly.
INNOCULATION AND INCUBATION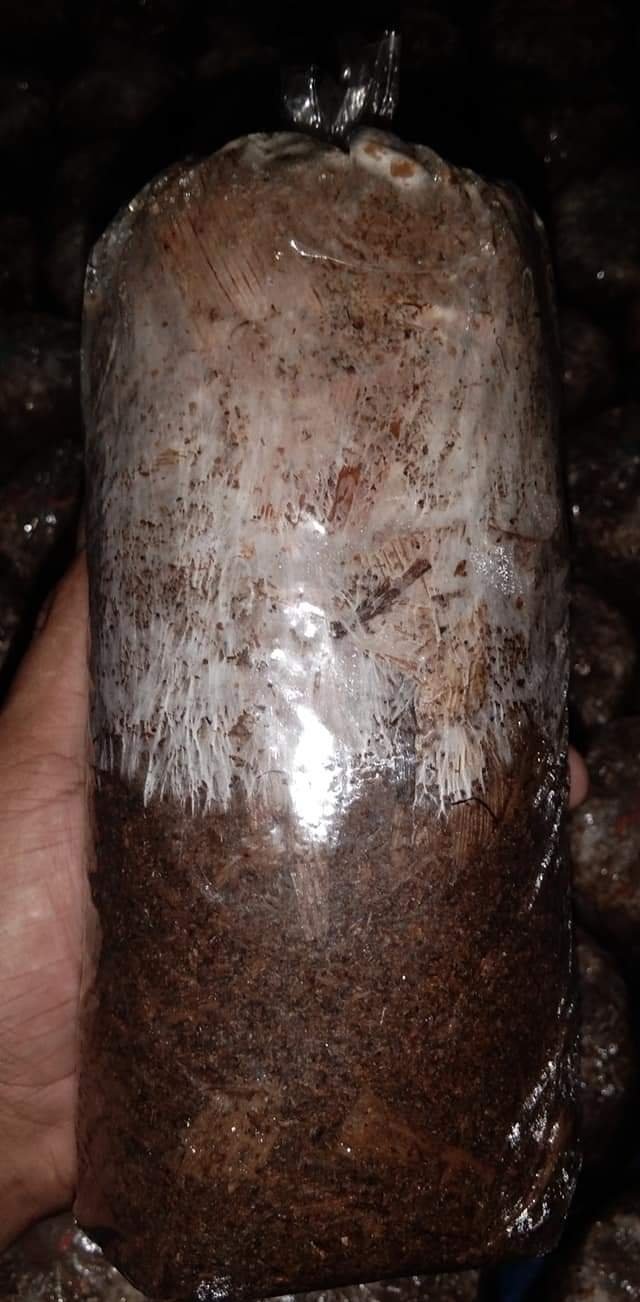 We have a spawn of mushrooms, also available in the market. The grain contains the mycelia, and this mycelial, when placed in the bag, colonized the substrate. Innoculation must happen in a well-controlled room, with clean and sanitized soundings, and incubation occurs as the mycelia start to colonize the substrate.
This takes 30 days after planting.
Overall you need to count this day to produce a mushroom 21 days for decomposition and another 30 days for incubation. This is the stage of waiting. We cannot fast-track the process, for it might give more and more problems.
There are more exciting and might yet know things about the mushroom, but I will still share things more about this in the following blogs.
Interested in mushrooms or just curious about them? Oyster mushrooms also have different colors and varieties. The red oyster mushroom taste bacon-like, the brown is for the beef, the yellow has this seafood-like, and more and more as we go further.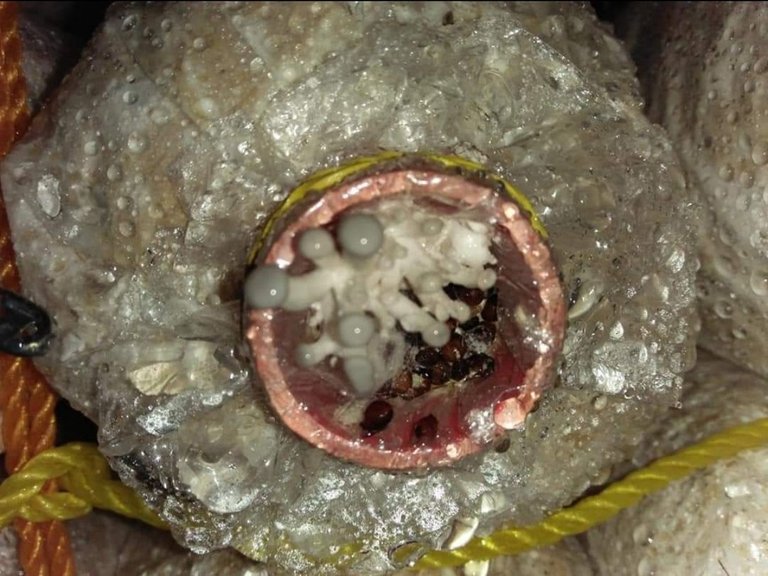 These are pinheads, and a small head comes after the maturity of the mycelial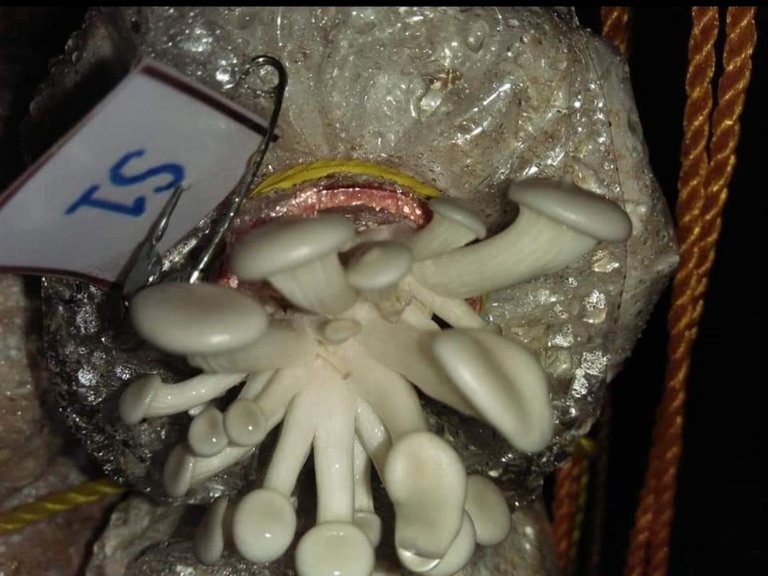 After 8 hrs, pi heads will look like thins.
---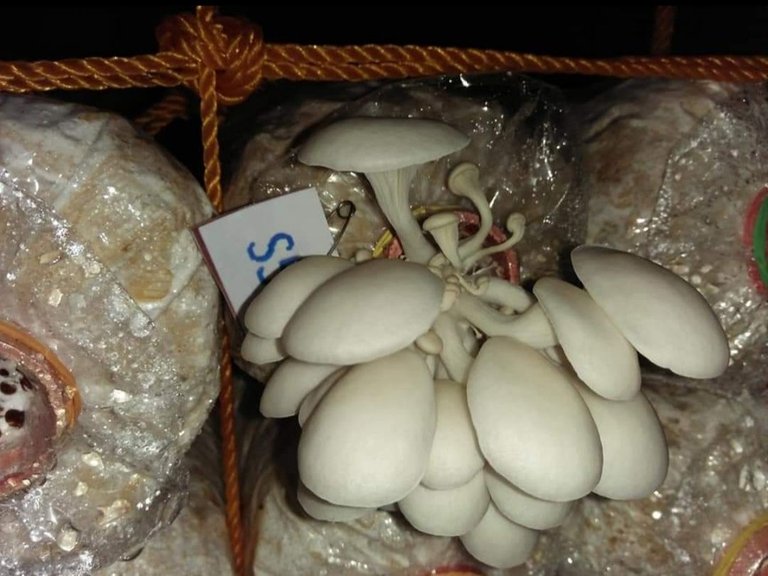 In 12 hrs, it will be like this.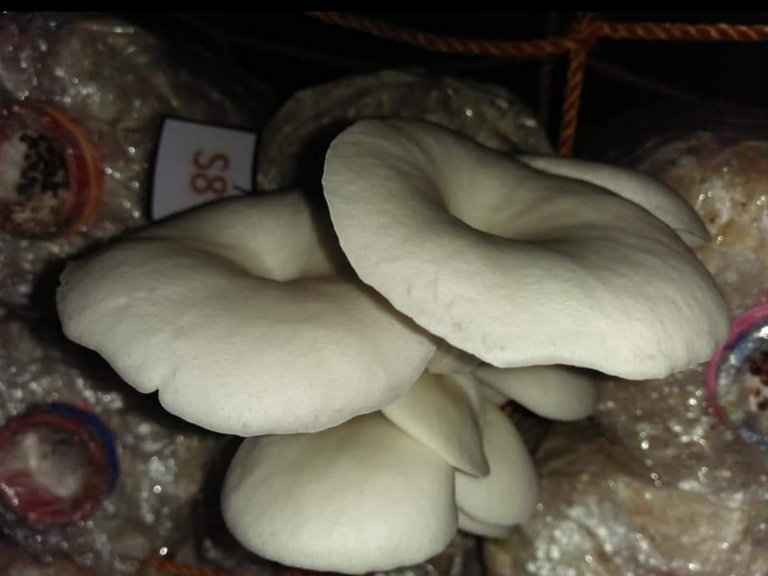 After 24 hrs of being pinhead, it grows into a mature oyster mushroom.
---
Hmm, any suggestion on what should I write next?
All Photos was belong @eunoia101
---
---