Wednesday Morning Walk: Early Birds Public Market ( August 17, 2022)
My journey in my jogging still presents even though I am onto something, and I woke up early today. For the last two days, I skipped my running routine. My allergy woke up. I don't know if the food or the field I am doing my abdominal exercise, but suddenly, my body grew some minor rashes, feeling weirder. But I am fine now, took my medicine, and am a bit cautious in the field I am laying back to prevent more similar things.
As usually early in the morning, I do change the route. But as it's Wednesday, I looked for something to share, especially in one of my favorite communities, where it feels like people are bringing readers away from home.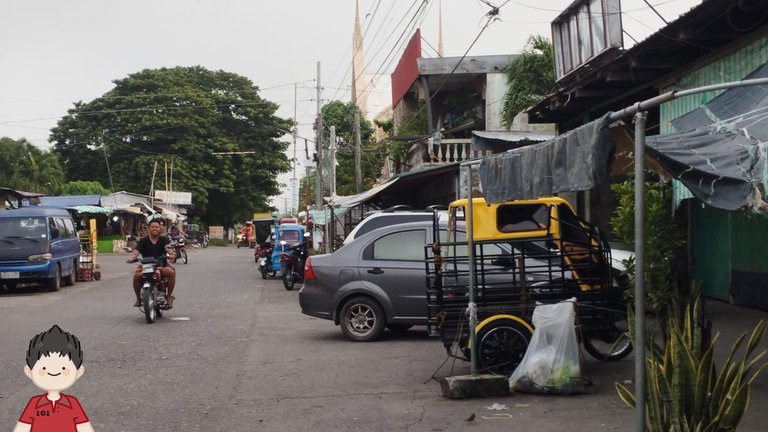 Early in the morning, as some people are still sleeping, there are ventured who need to work before preparing things. The same goes for the public market to buy ingredients in their businesses, especially those people who need a fresh stack of goods.
"When you want fresh fish, meat and vegetables, come early in the morning," as some farmers bring their fresh produce.
I know that there will come a time when I will leave my comfort place. Soon as my career to hunting, I travel maybe outside my village and country. The business could always be different surely.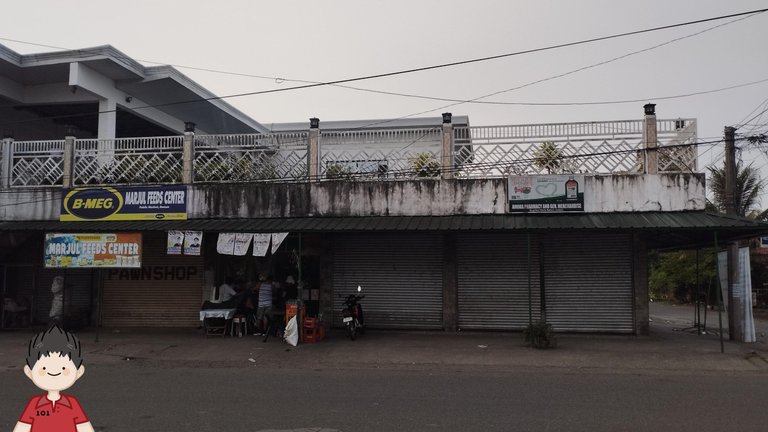 The store that first open was a bakeshop. They offered bread and pastries. Typical Filipino were Pandesal is the favorite dip in the morning coffee. The other closed space was an agricultural supply for feeds and animals, which typically opened up late or at 8 AM.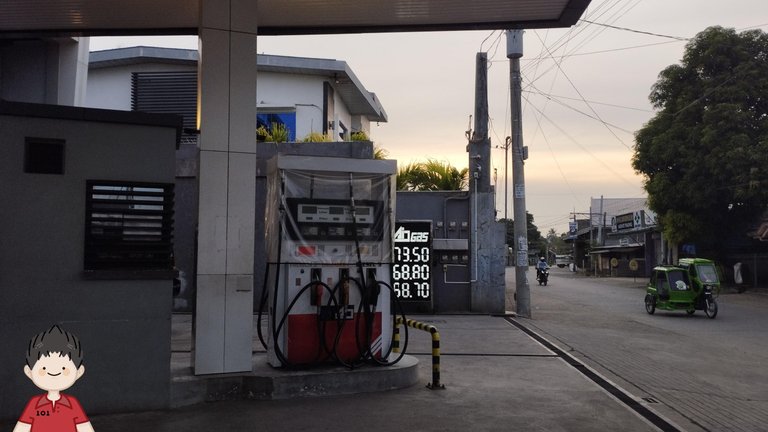 Gasoline stations that people wanted to avoid but can never be forgotten. The price is still high even though some company declares rollback. Still, as an average Filipino like me, I still find it extravagant.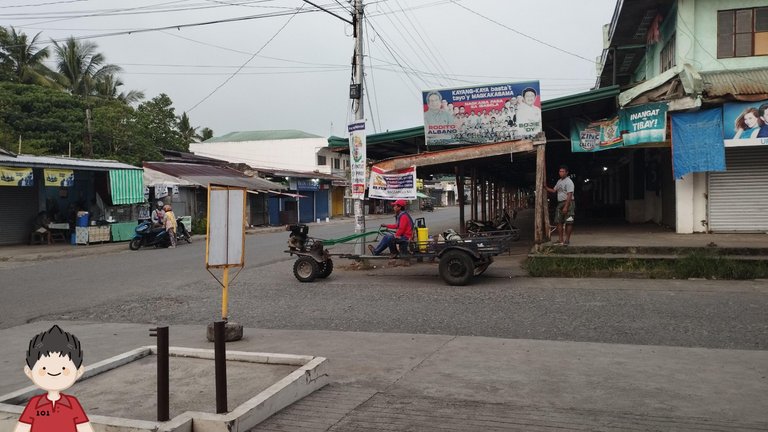 Farmer and his load of tractors. One of the early birds that generally wake up is the farmers.
They need to look after the crops of rice they planted, weeding, and application of fertilizers. The hand-tractor, or "Kulig-lig," is a transportation type of machinery of most farmers, cargo with some chemical sprayer. They have been preparing for the rice in August to start to flower, and if they don't apply some chemicals, rodents, pests, and insects are attracted to the flowers, resulting in the loss.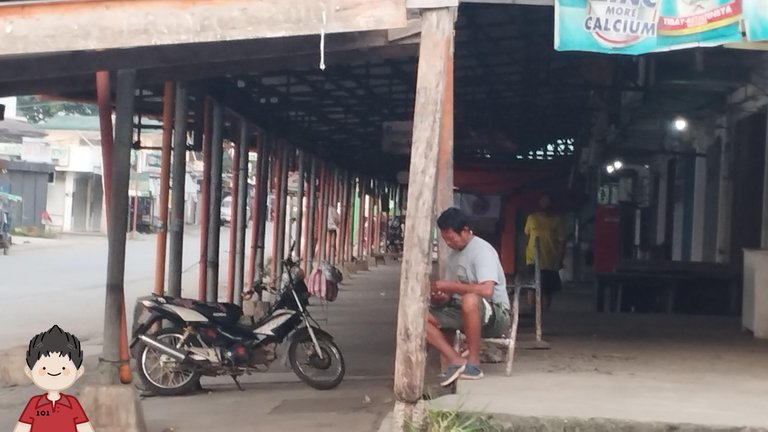 I understand this man sitting and waiting for someone. That was me when my mother went to the market. I wait for her to buy the stuff. Waiting patiently for a mother's market practice is a bit serious and takes time to look for every detail of what she will accept.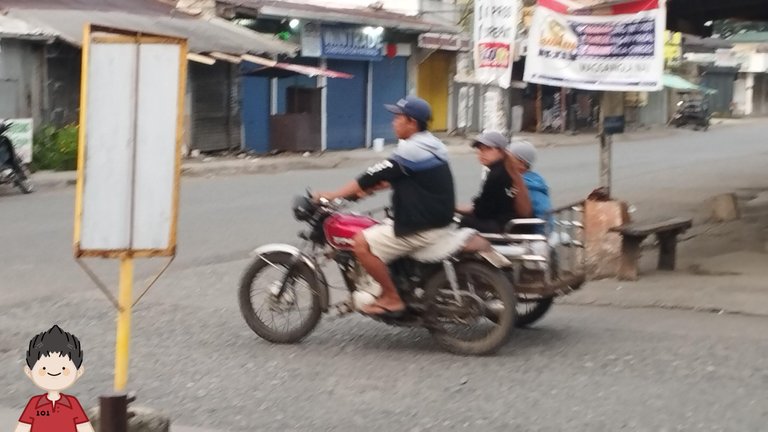 After the "Kulig-lig" or hand-tractor, one of the modes of transportation in our place is this 'Kulong-kulong' or a tricycle motor with an open space of square sidecar. This is used mainly in transporting goods. Smaller than the hand-tractor.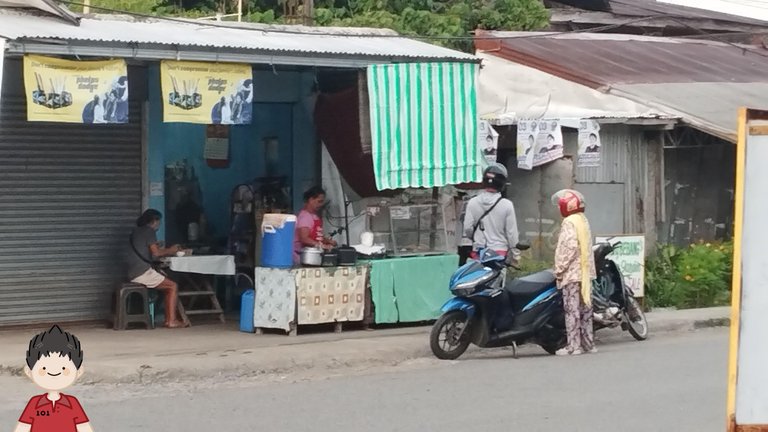 Some people who need to work early rely on breakfast in 'Karenderya' or a tiny resto. Which offers a budget meal as a complete set with breakfast.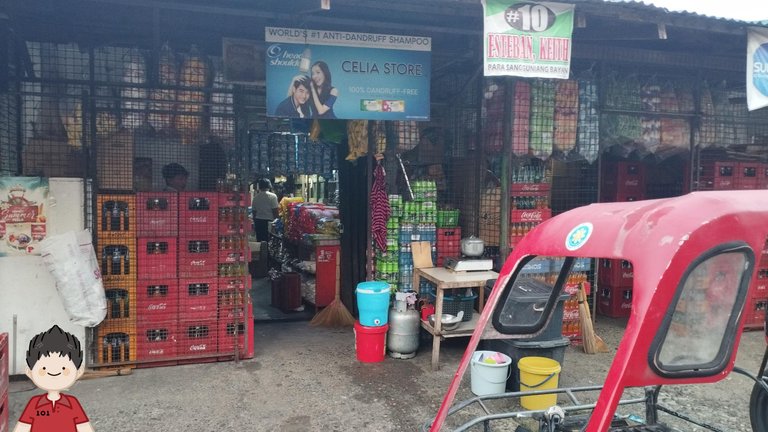 The mini-mart, as people who have a sari-sari store or small convenience store, really some of their product in the mini-mart.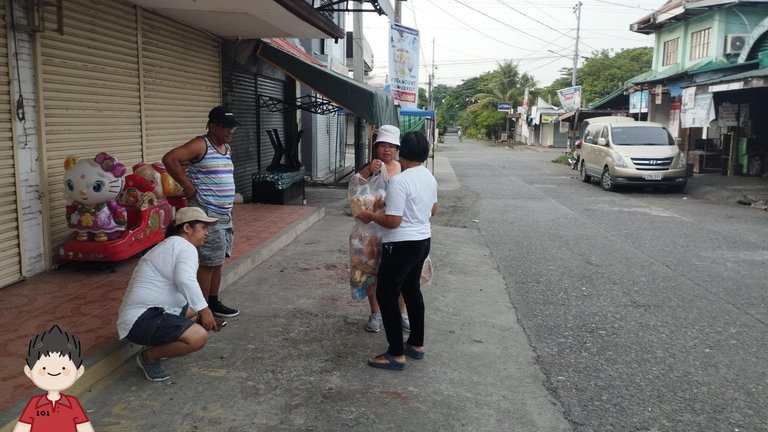 Of curse the 'Marites,' or the gossips. This won't be gone as people who knew each other once found themselves in the marketplace, and they talked about things in life, maybe price or things they brought from the market, or a life of other people, I don't know.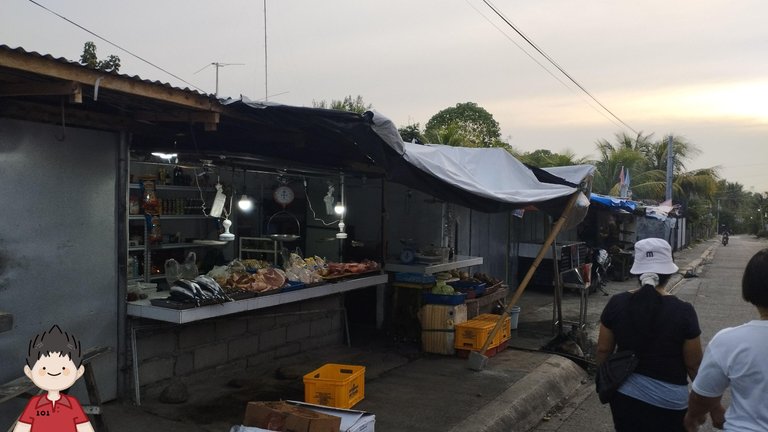 As they said, the local meat and fish venture fresh in the morning. Lights were still on as daybreak split the dark and the night in the local market.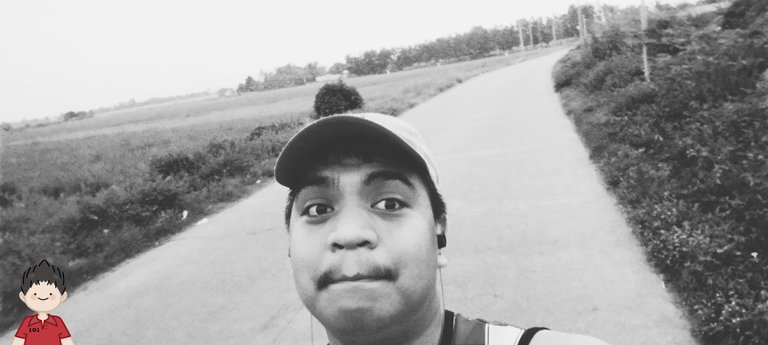 One of the things that motivate me to pursue my jogging and running is the #wedneswalk, where I will share what I saw, the way of life in my place, and how it looks like to live in the place mine. I loved taking pictures and storing them.
All presented photo owned by @eunoia101
I loved Wednesday.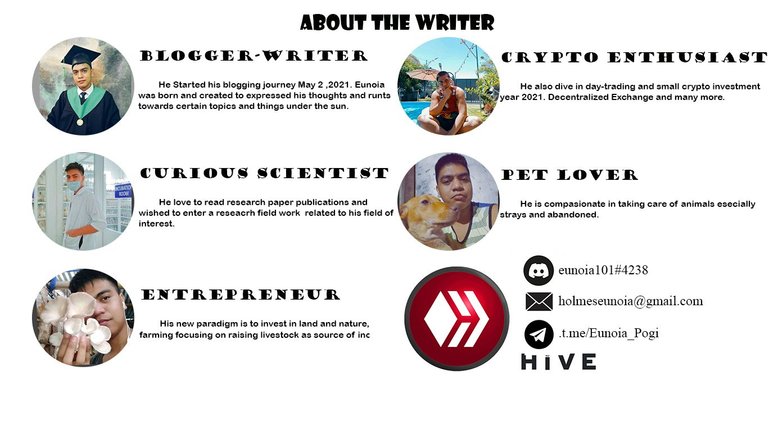 ---
---