🦋 Echanted Pixie 🦋 My Entry for Splinterlands Art Contest Week 215!
🦋 ECHANTED PIXIE 🦋
Good day to all Hivers, and welcome back to my fan-art project for the @splinterlands contest. For this week the fan-art I tried to make was the Enchanted Pixie. I really spent time on this, I hope you like it, below is my work process for this piece.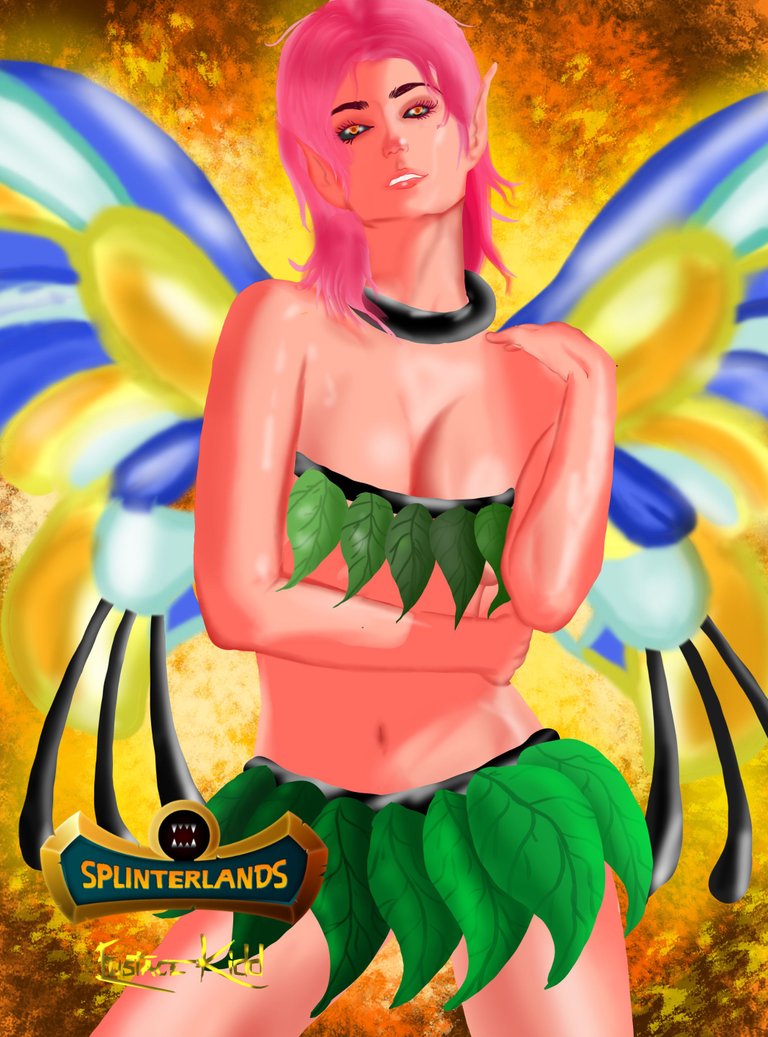 Lore: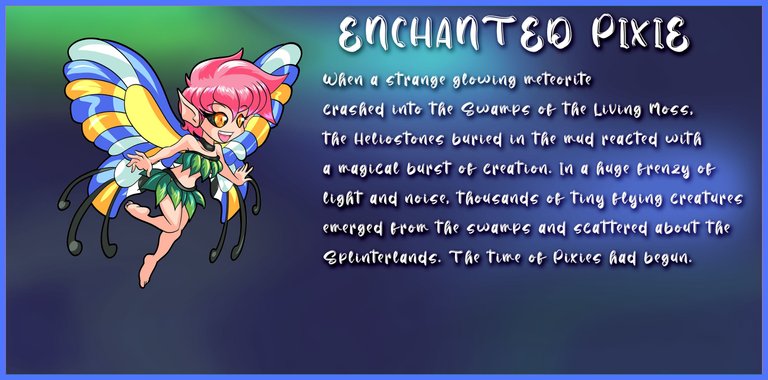 Process:
1.
After I made the sketch, I started adding details, I also watched youtube tutorials on adding shadows and lights effects. It was a bit complicated but I still gave it my best.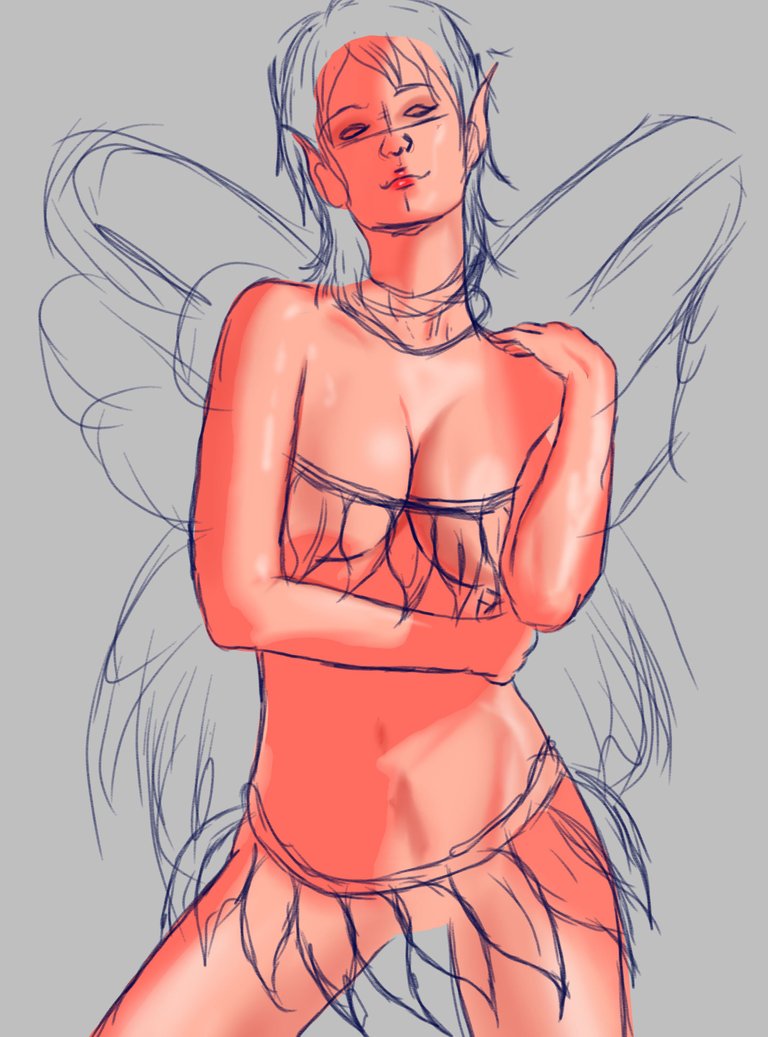 2.
The next thing was her hair, I looked for a nice brush so I could draw nice details for the hair. Also in this part, you will see that I have also placed the green leaves that serve as Pixie's clothing.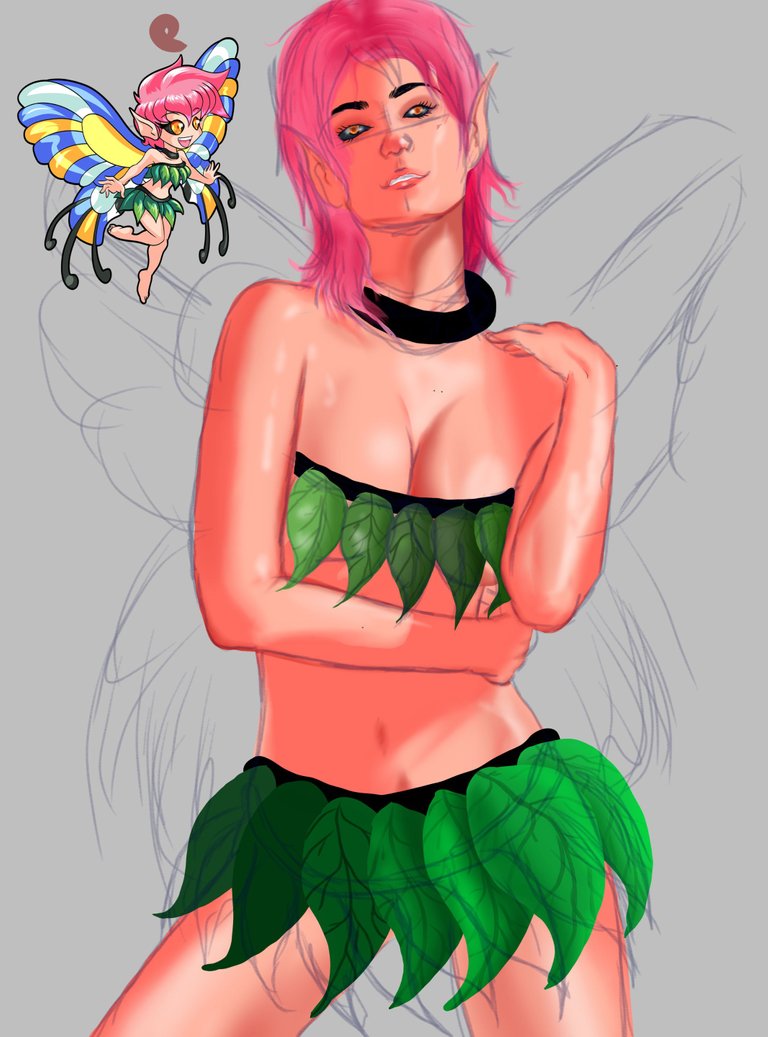 3.
This is the hardest part, adding her colorful wings, it takes me a lot of time before I reach the satisfactions I'm looking for, for her wings.
4.
For the fourth steps, as always a colorful background using Camo Brush,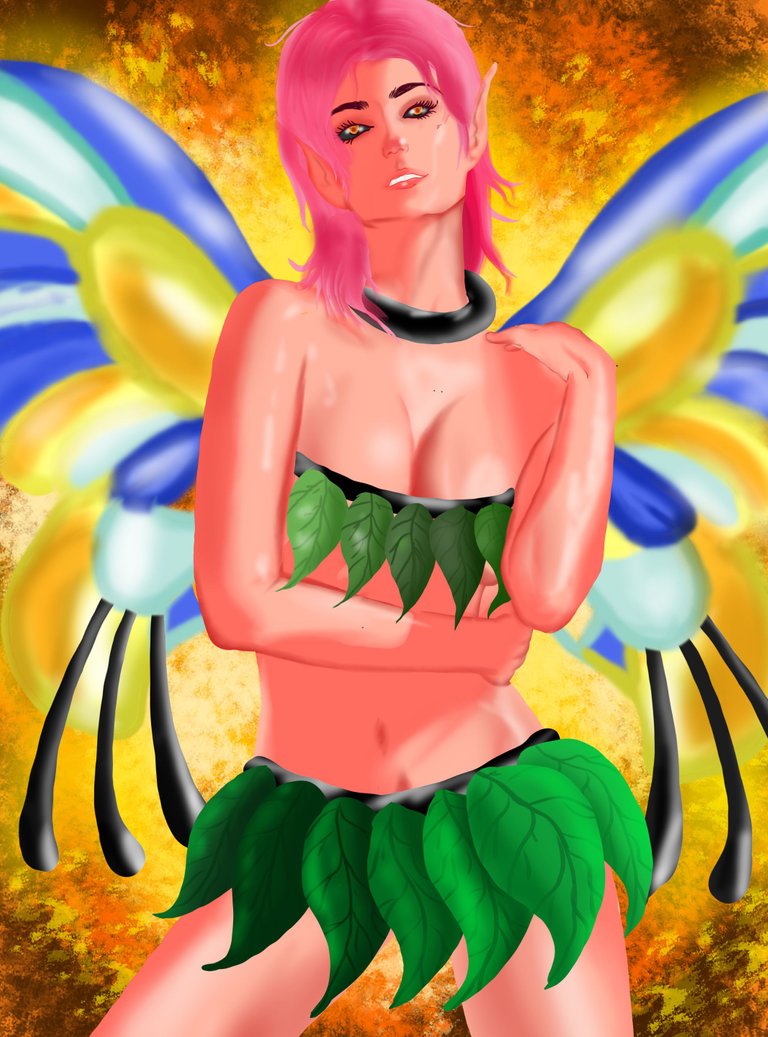 FINAL OUTPUT
And thats it, a lovely piece. I hope you all like this one. Thank you for passing by.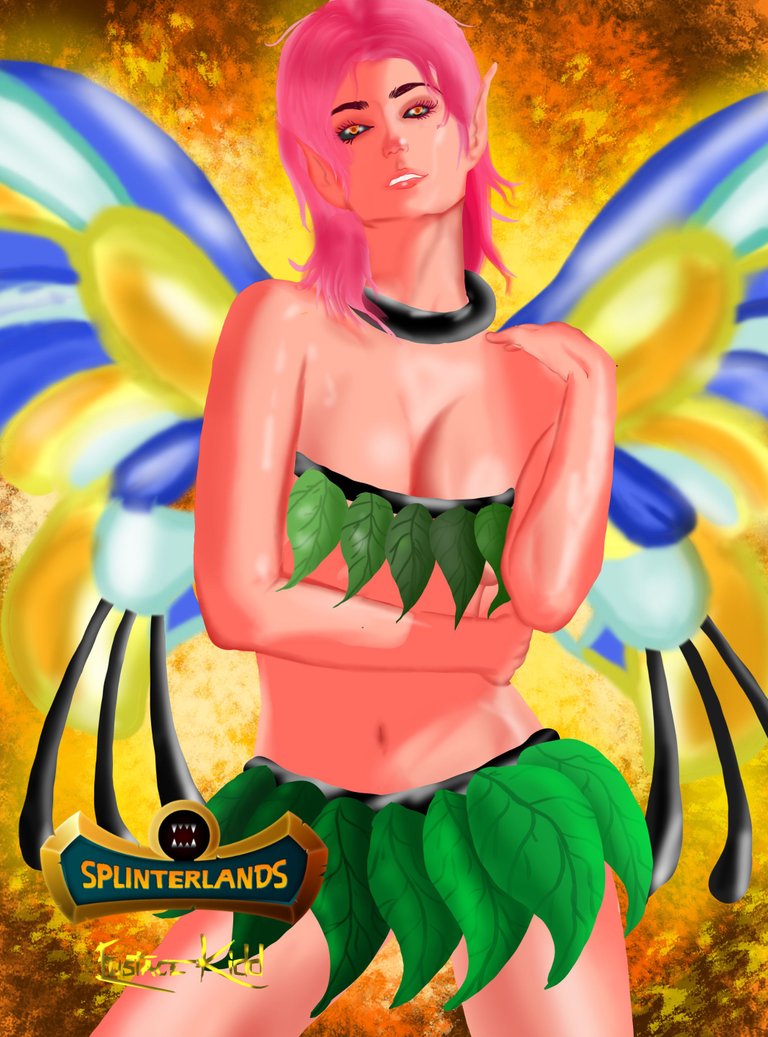 Join us here at SPLINTERLANDS.COM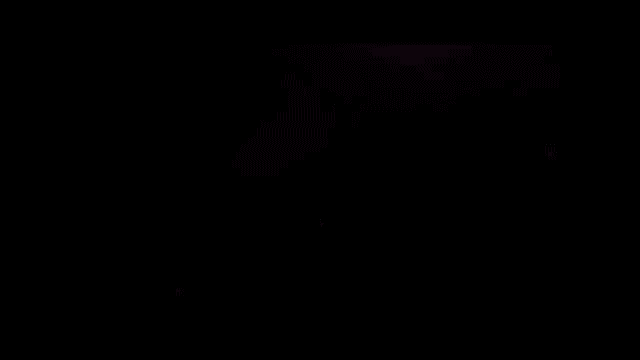 ---
---