Haiku 50/365 - Espejismo
Hoy estoy publicando mi post de haiku #50. Algunos contenidos publicados anteriormente tienen más de un poema en cada publicación. El de hoy es un espejismo y va acompañado de una pintura digital hecha por mí.
Intento que la representación pictórica sea tan breve como el haiku y que ambos se complementen.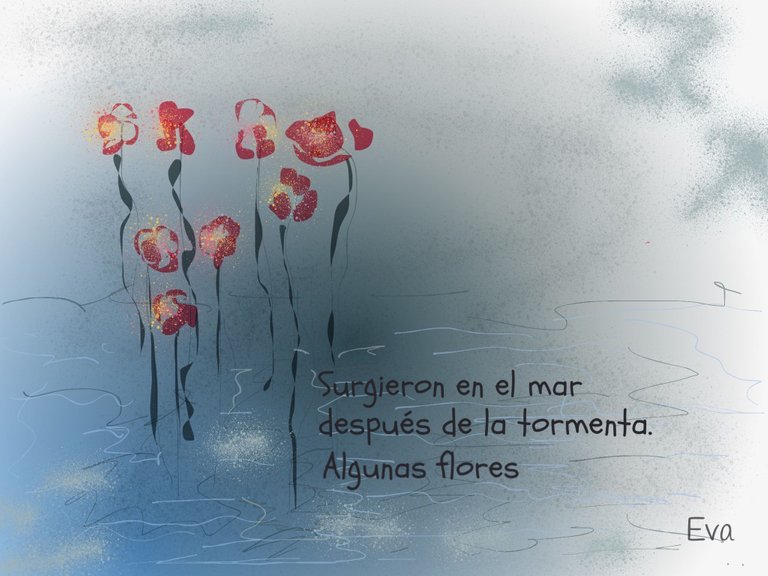 Surgieron en el mar
después de la tormenta.
Algunas flores
They emerged in the sea
after the storm.
Some flowers


Aquí se encuentra mi colección de haiku publicada hasta ahora.


---
---