Learning How To Prepare A Dessert ~ Meat Pie

So for a few weeks now, I have been learning some baking and confectionery skills and I must confess that learning such skills is one of the things that have happened to me this year.
Notwithstanding, from the beginning of this year, I had written down in my journal that one of the skills I would be learning this year would be baking and confectionery but for some reason, coming to the end of the year, I had not enough money to go learn the skill just when I was thinking all hope was lost, a friend told me about the free skills acquisition and I was fortunate enough to be picked.
Not only was I among the lucky ones who were picked but I got the best instructors who are patient with us and would teach us everything and anything we need to know step after step.
So today, we were taught by our instructors how to bake a meat pie, I did mine and brought it back home and I was commended for the trial.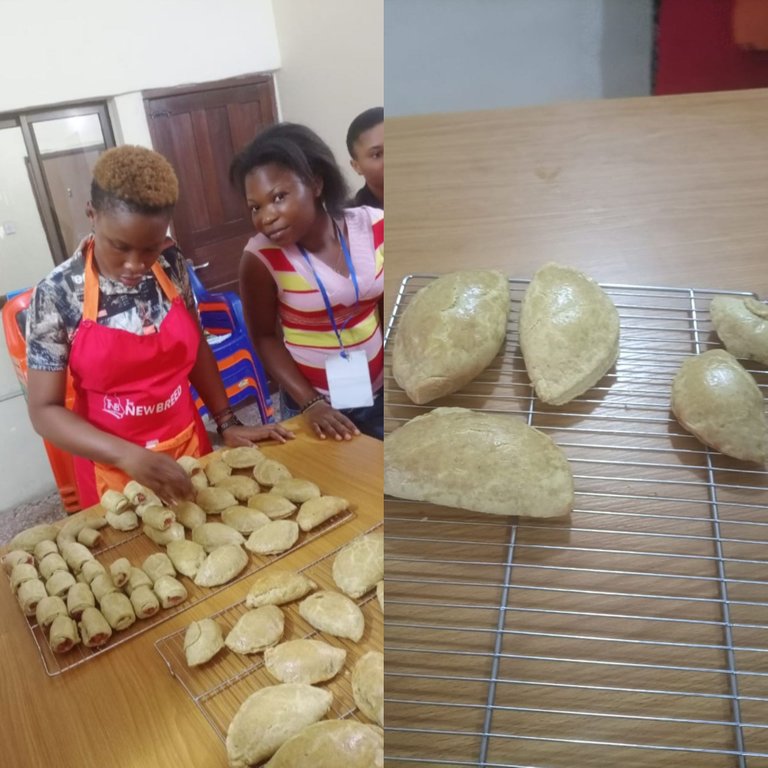 When I got home, I was exhausted to my bones that I had no option but to go to bed and take a long sleep because I needed it.
Recipes
750g of flour
300g of margarine
500g of cooked beef
500g of Irish potatoes
500g of carrot
spring onions
1 tablespoon of baking powder
Pinch of salt
Spices (seasoned cube, thyme, curry, ginger, garlic, and turmeric)
Chopped bell pepper
Chopped red pepper
Warm water
Flour
Margarine
Procedures
Meat Pie Fillings
Boil the meat, add your spices and allow to cook
When the beef is ready, put in your chop board and dice it.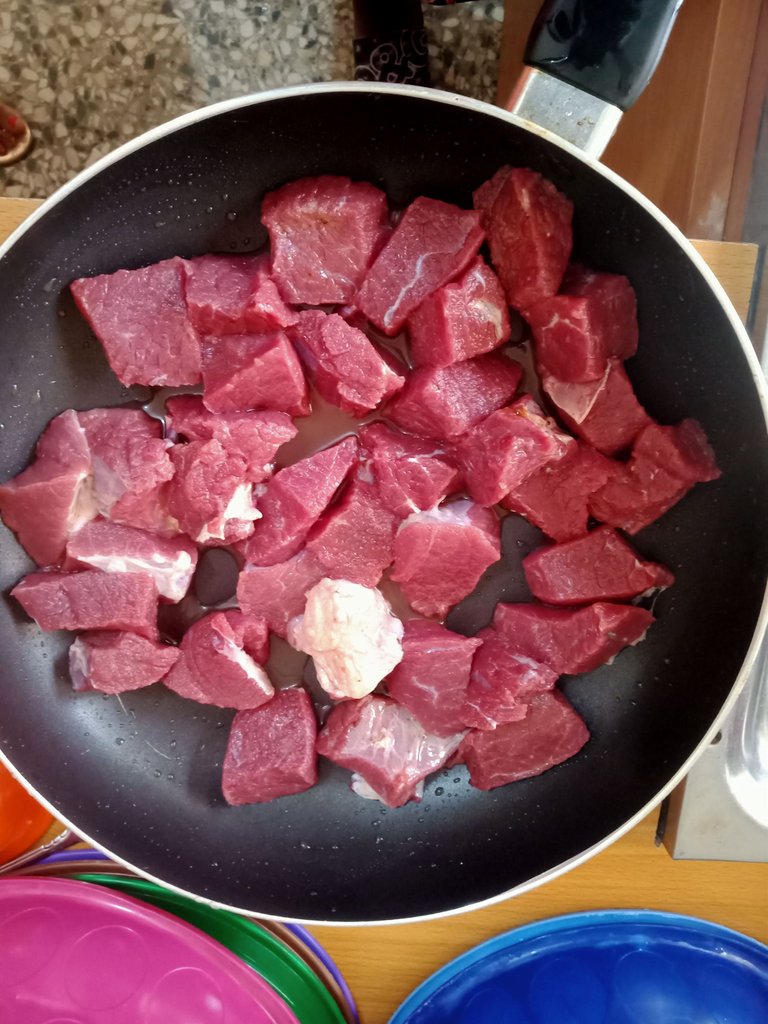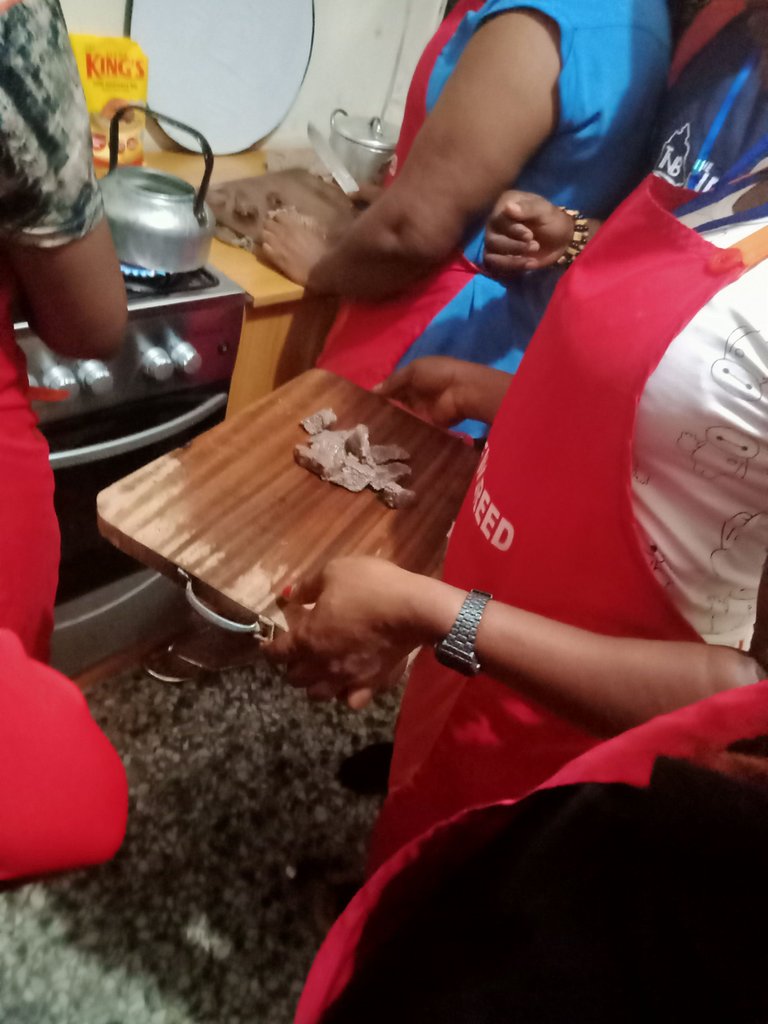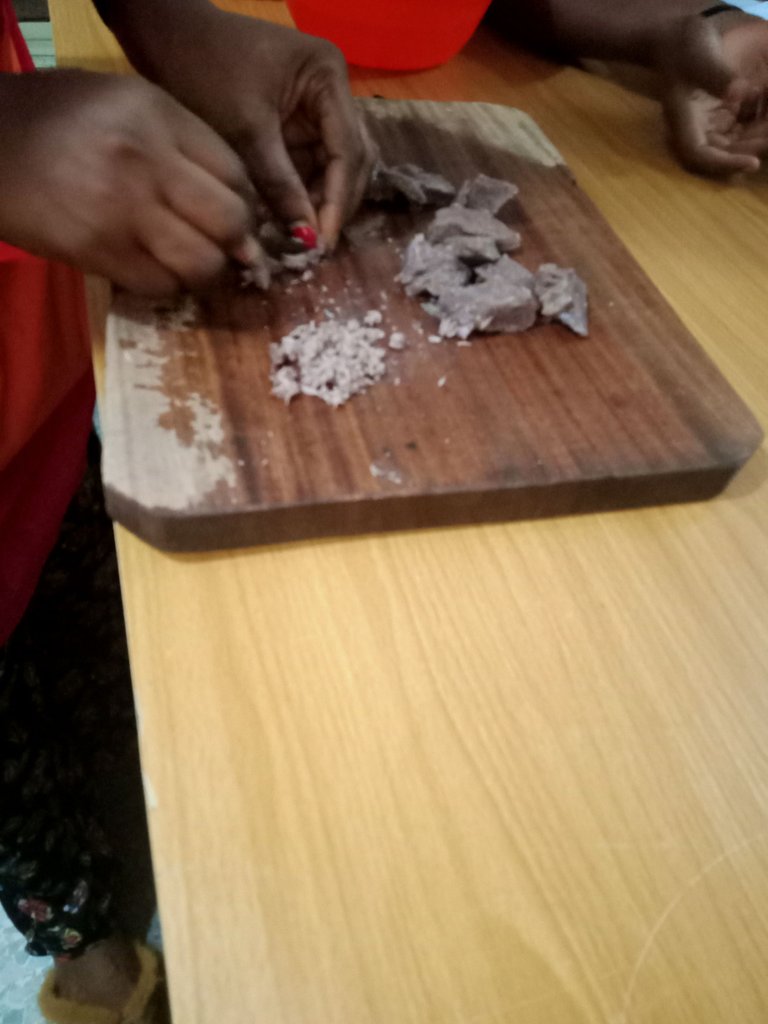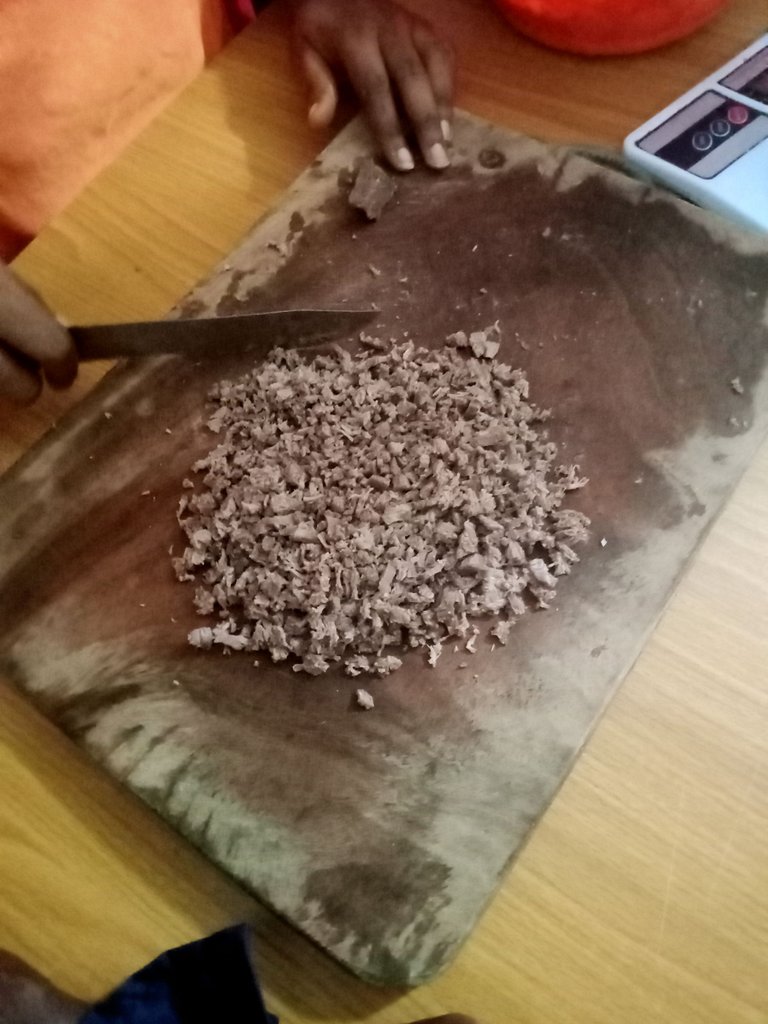 Wash and peel your Irish potatoes, carrot, onions and then dice them. Chop your bell pepper and red pepper.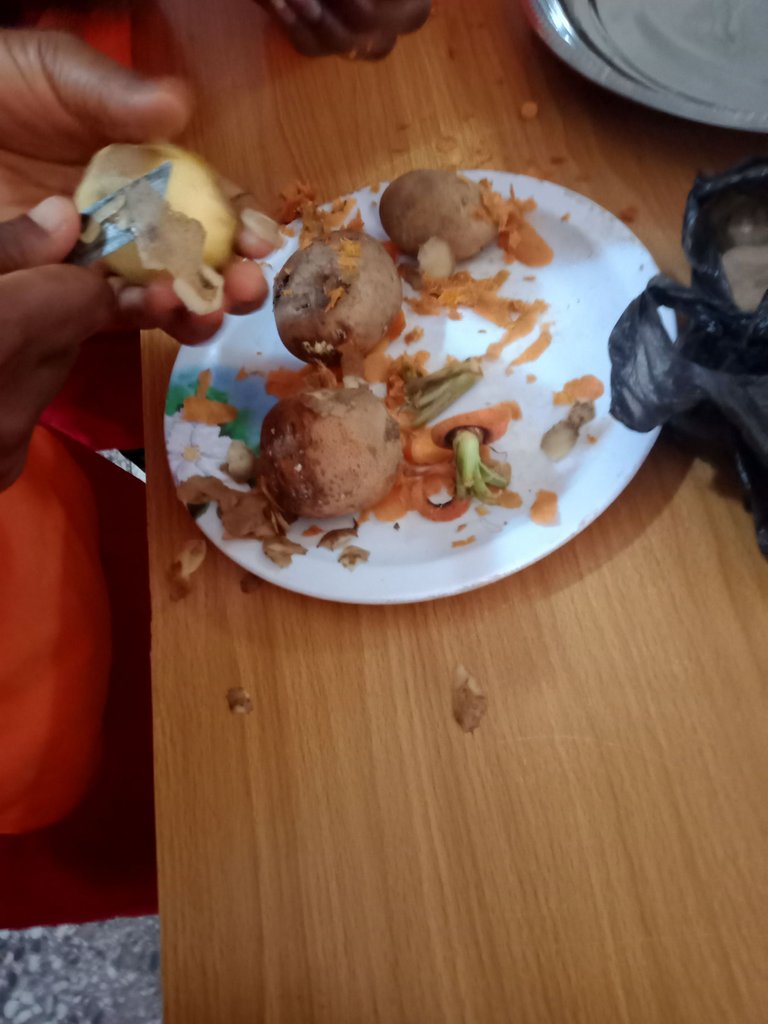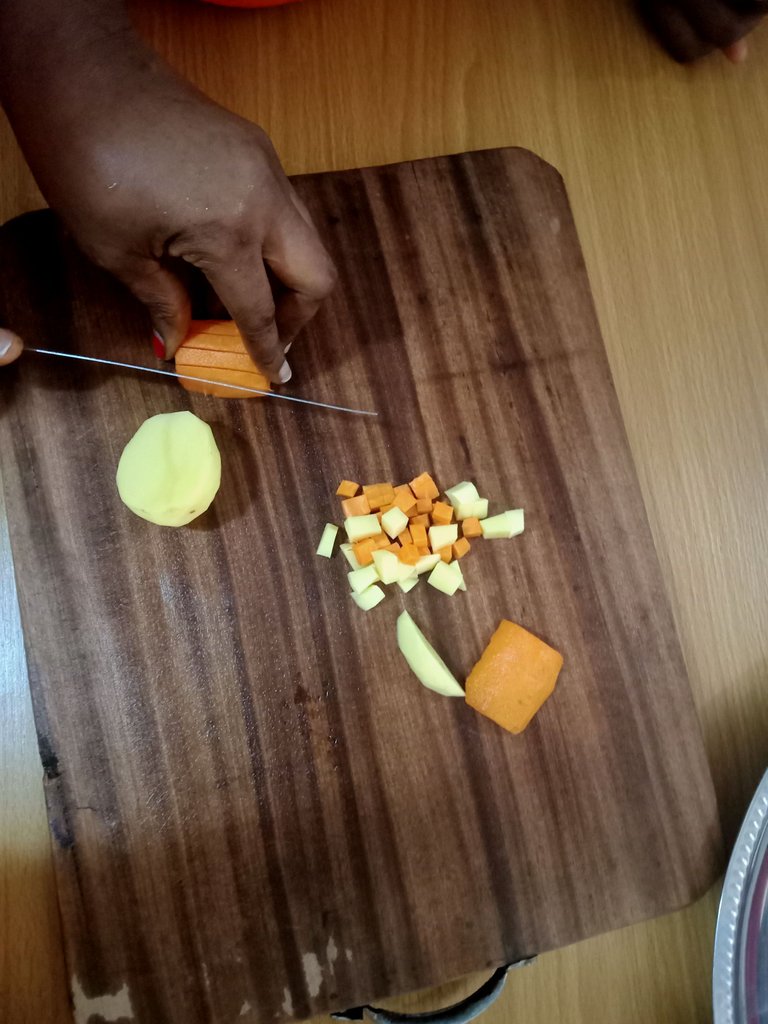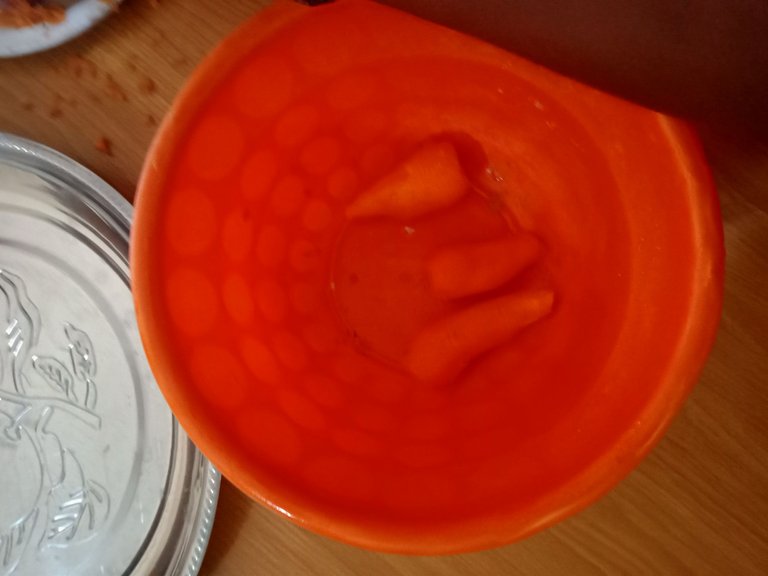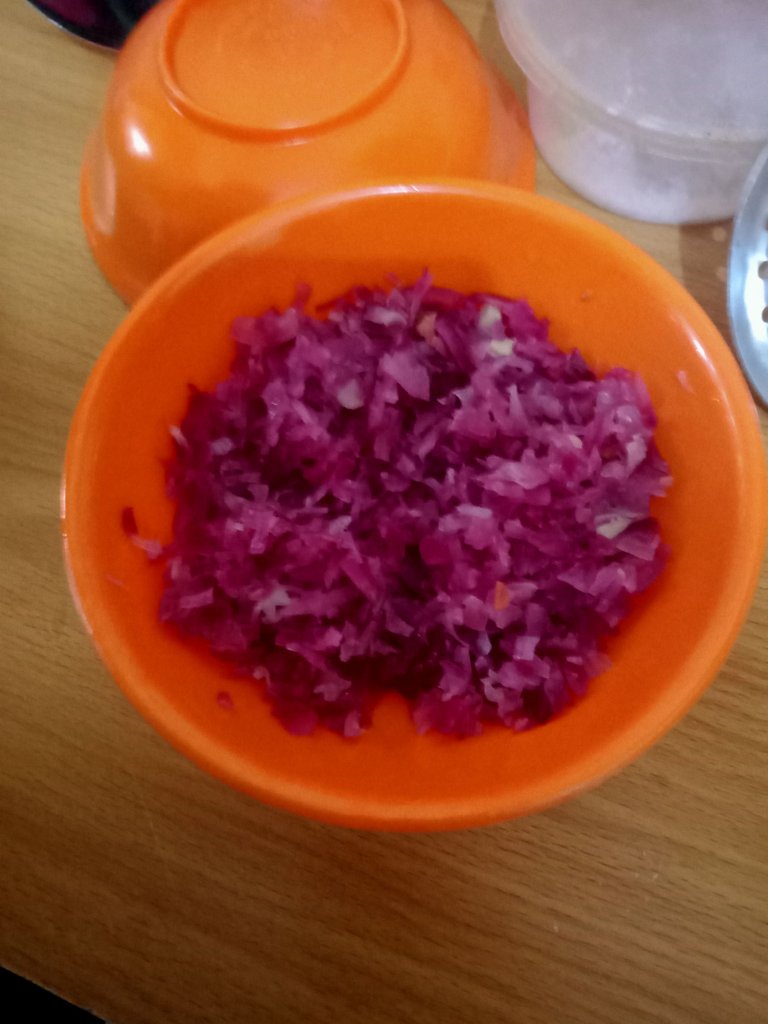 Add little margarine and fry your carrot, Irish potatoes, spring onions, onions, and add the chopped bell pepper, green beans, and red pepper, stir and add a little salt and your seasoning and keep stirring.
Add little flour and water into your fried vegetables just to make them thick or moist. Stir a little bit, then you can remove from heat.
Meat pie Dough
Sift your flour into a bowl, add the margarine and mix with your hands using the rubbing in method.
Add very cold water and knead the dough. Allow to stay for 5 minutes.
Process
Roll the dough, spread with your rolling pin, and cut into a round shape.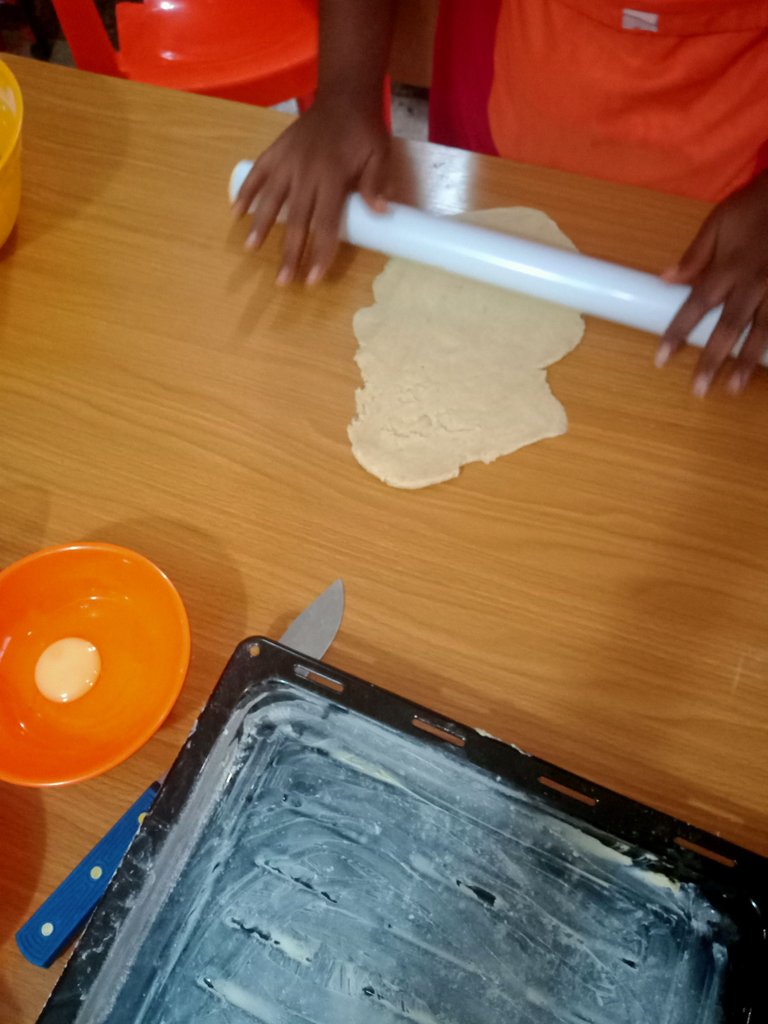 Put the round shape dough into the meat pie cutter.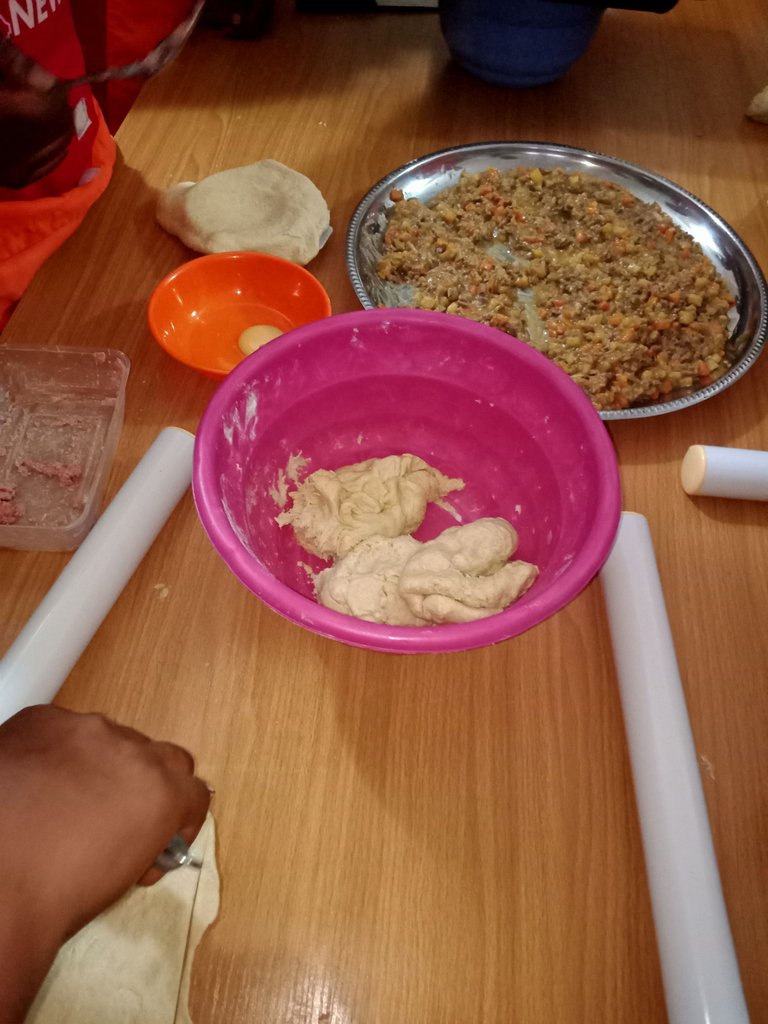 Scoop the meat pie filling and put it into the dough.
Whisk your egg and rub it on the meat pie dough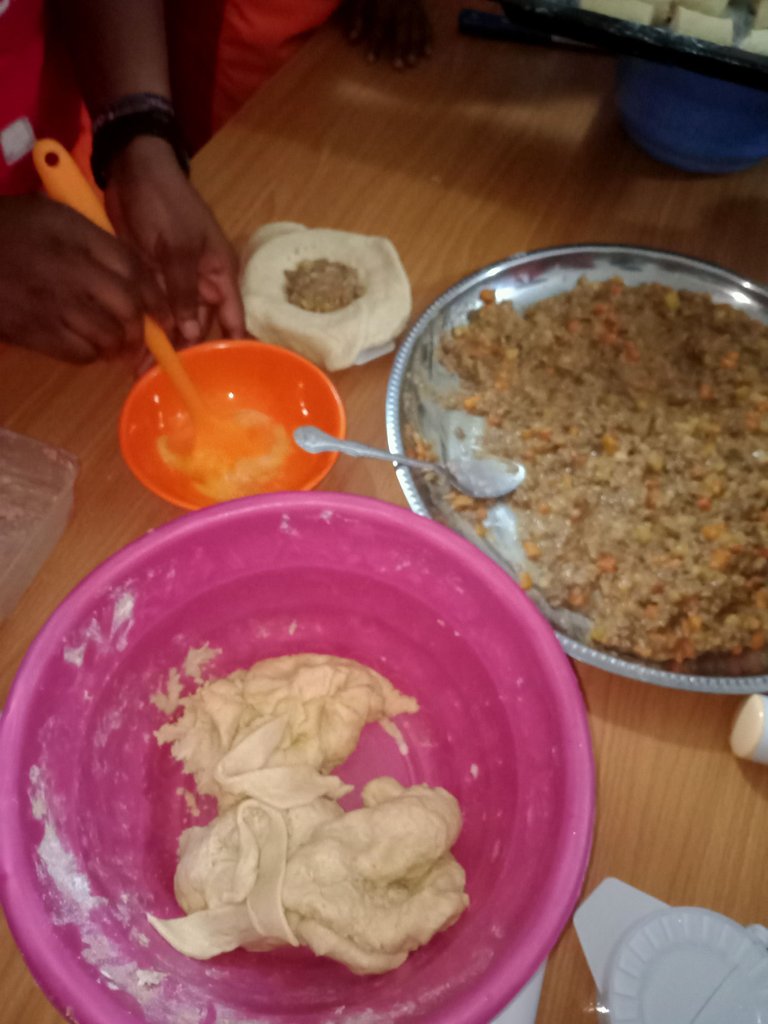 Close the meat pie cutter a little bit tight to seal the dough more and use the meat pie cutter to cut off excess dough.
Do as many as desired
Get your whisked egg, and begin to rub it on the outer part of the meat pie dough.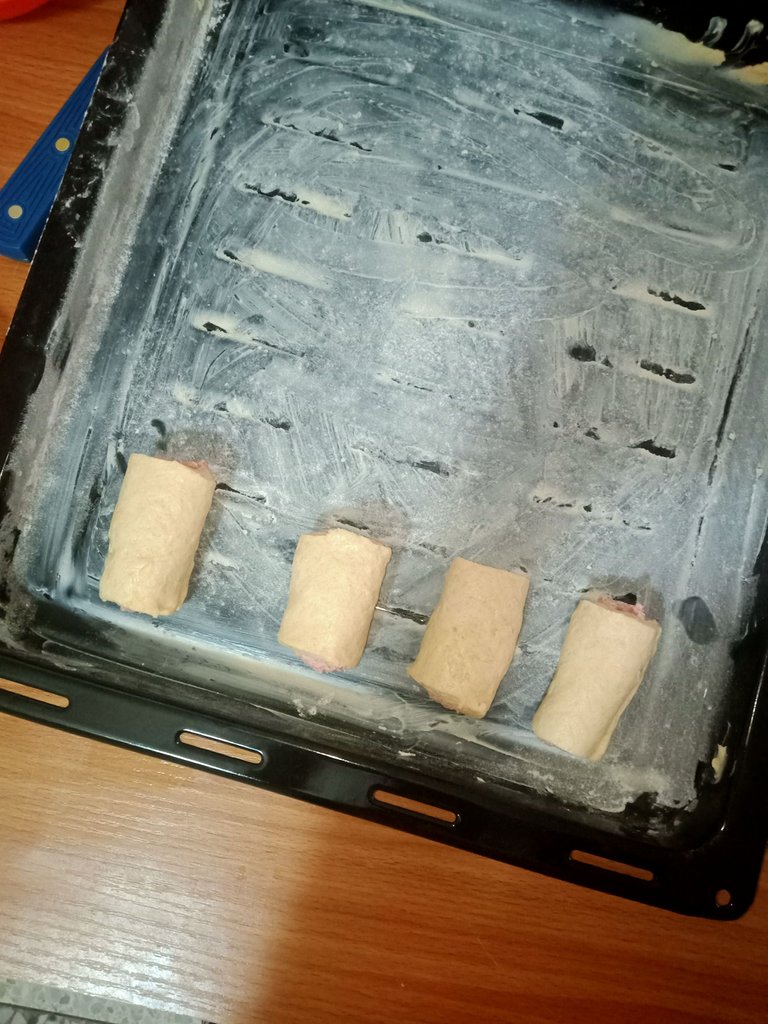 Get a tray, add your margarine and your flour, and put all the ready meat pie into the tray.
Preheat your oven and put in your meat pie dough and allow to bake for 30 to 45 minutes.
Bring it out and allow it to cool, then, your meat pie is ready to be consumed.
I am so happy that when I am counting things that I have done to improve myself, baking and confectionery will be included, and not only can I do this for commercial services, I could also bake this at home and what with my family and friends whenever we are having a gathering and this makes me excited even more.
---
---