Winter is Coming…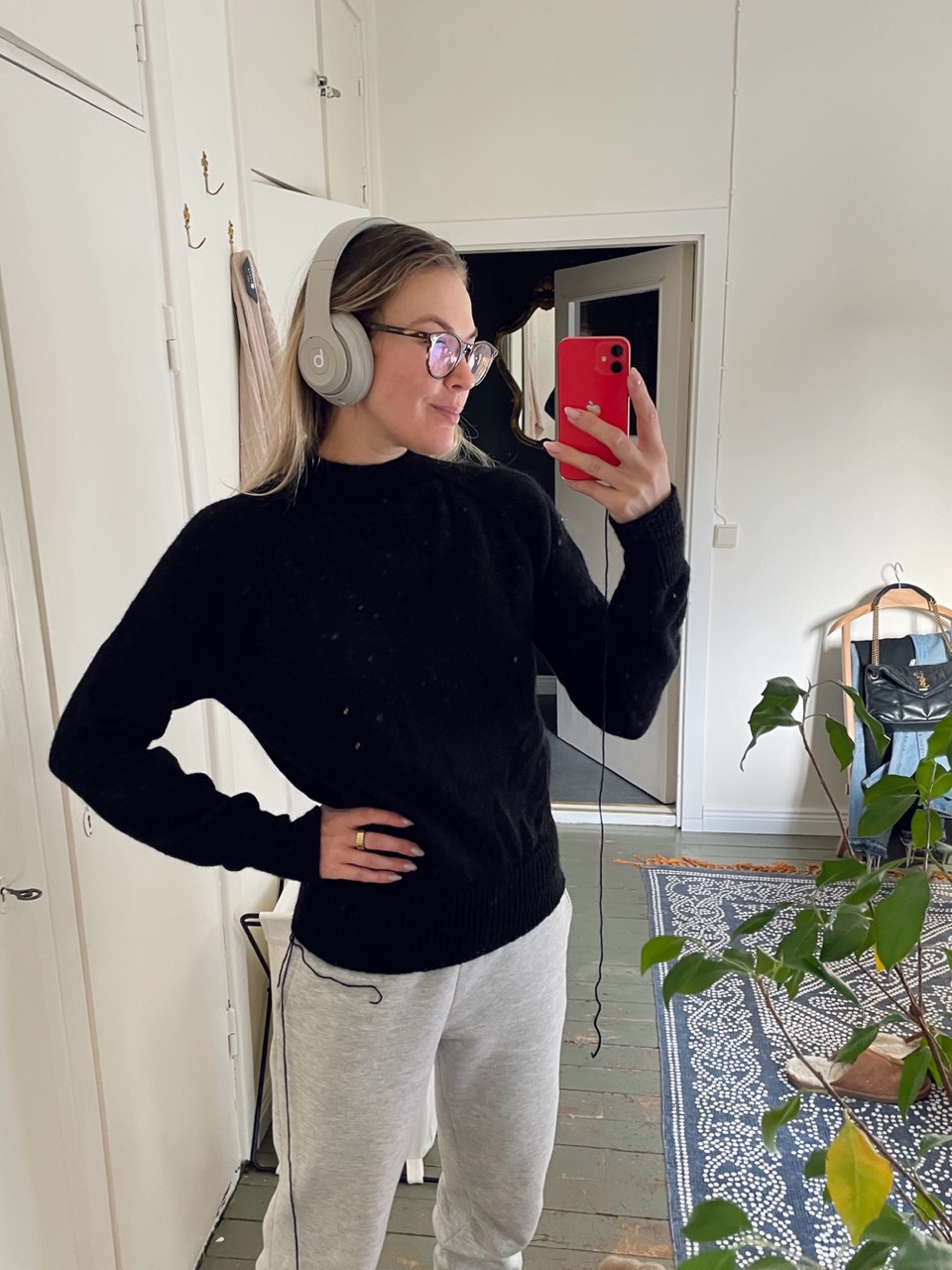 …and you know what that means; knitting!


As soon as the weather starts getting colder, I get the urge to start knitting again, happens every year.
As I'm waiting for more paint to arrive for my latest home project, it was the perfect time to pick up knitting again. For whatever reason (getting bored of it) I had left a knit meant for the man unfinished last winter and it was high time to complete it.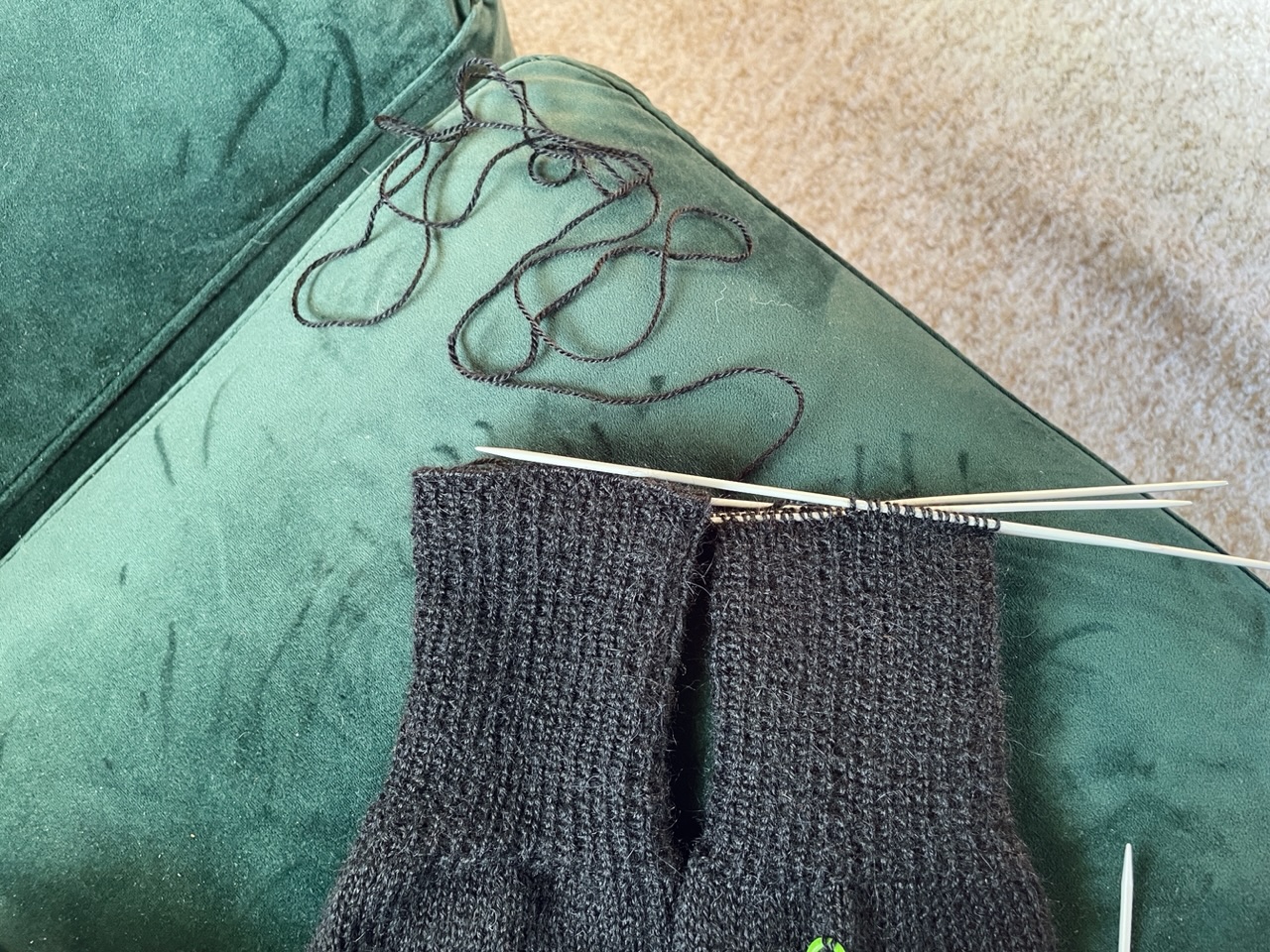 I only had one cuff left to do and oh boy did I cut it close with my yarn. I usually buy extra to make sure I have enough but either due miscalculation or some other error, I ended up using absolutely all of the yarn, and would have needed a few metres more to be exact. Luckily the knit is black and very thin yarn so the possible tiniest little difference between the sleeves will never show in use.
This was arguably the hardest knit I've ever done, even though the construction is a dead simple raglan sleeve with no bells and whistles. What made this so hard was the yarn; a very thin, slippery and black 100% alpaca yarn. I do prefer a thin yarn most often because that results in a very neat knit, but this was just ridiculous. A lot of the time I had to wrap the yarn in an extra loop around my finger to get a grip on it. I did freehand this pattern, it's a top down raglan with the short collar doubled. Took me fucking forever to make but in the end, I think it turned out nice.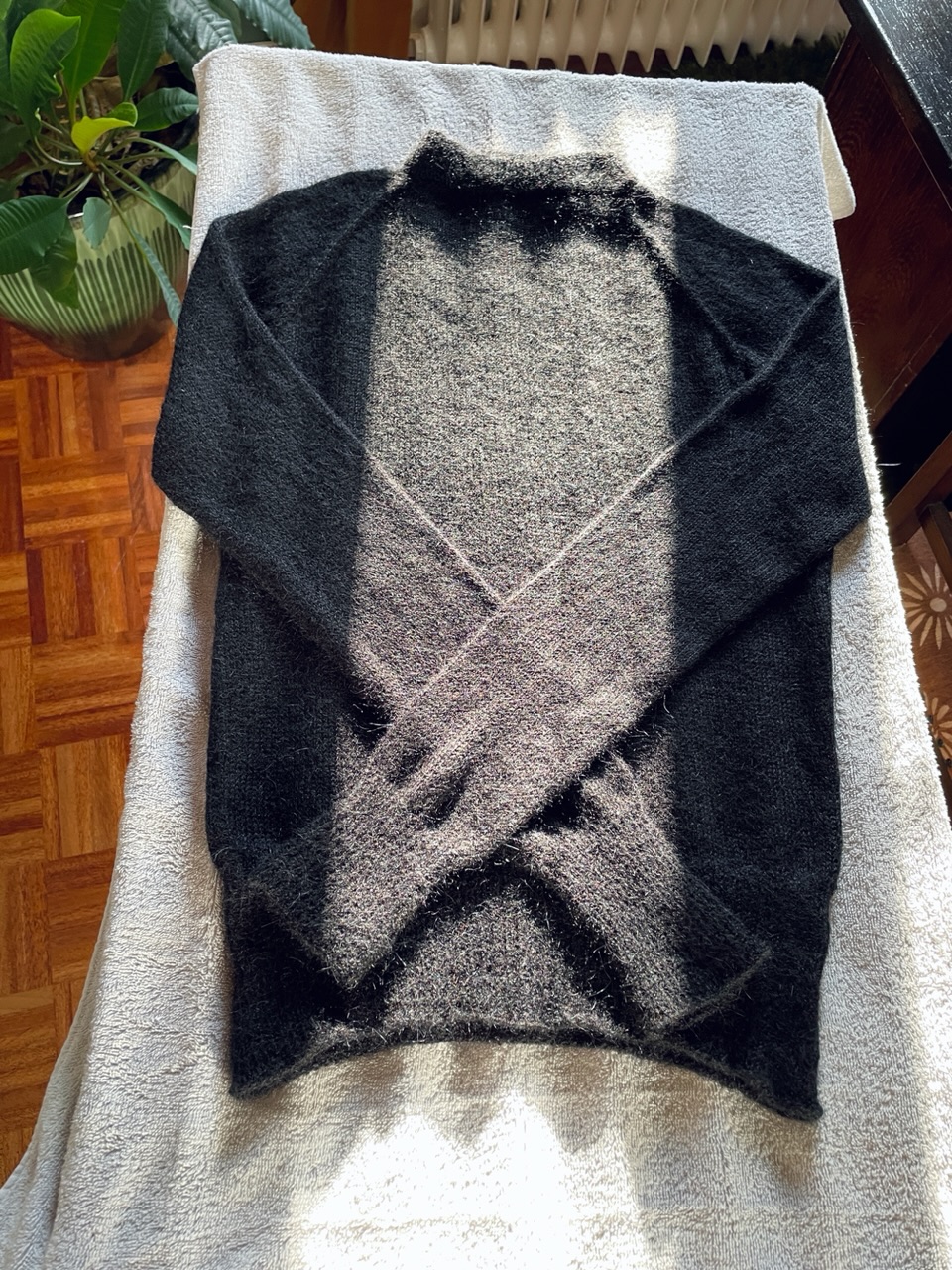 This sweater is for the man, but I only modelled it on myself when I finished it, pre blocking (aka washing). He runs hotter than me and was, in my opinion, in need of a fancy thinner sweater he could use in the winter for going to dinner or even a party. Becides, he looks very handsome in black, so this knit is basically for my viewing pleasure. I'll see if I can convince him to model it for the world some day.
As soon as I had finished the man's sweater, I got to start a new one for myself. I have a very strict rule that I can only start a new project once the previous one is finished.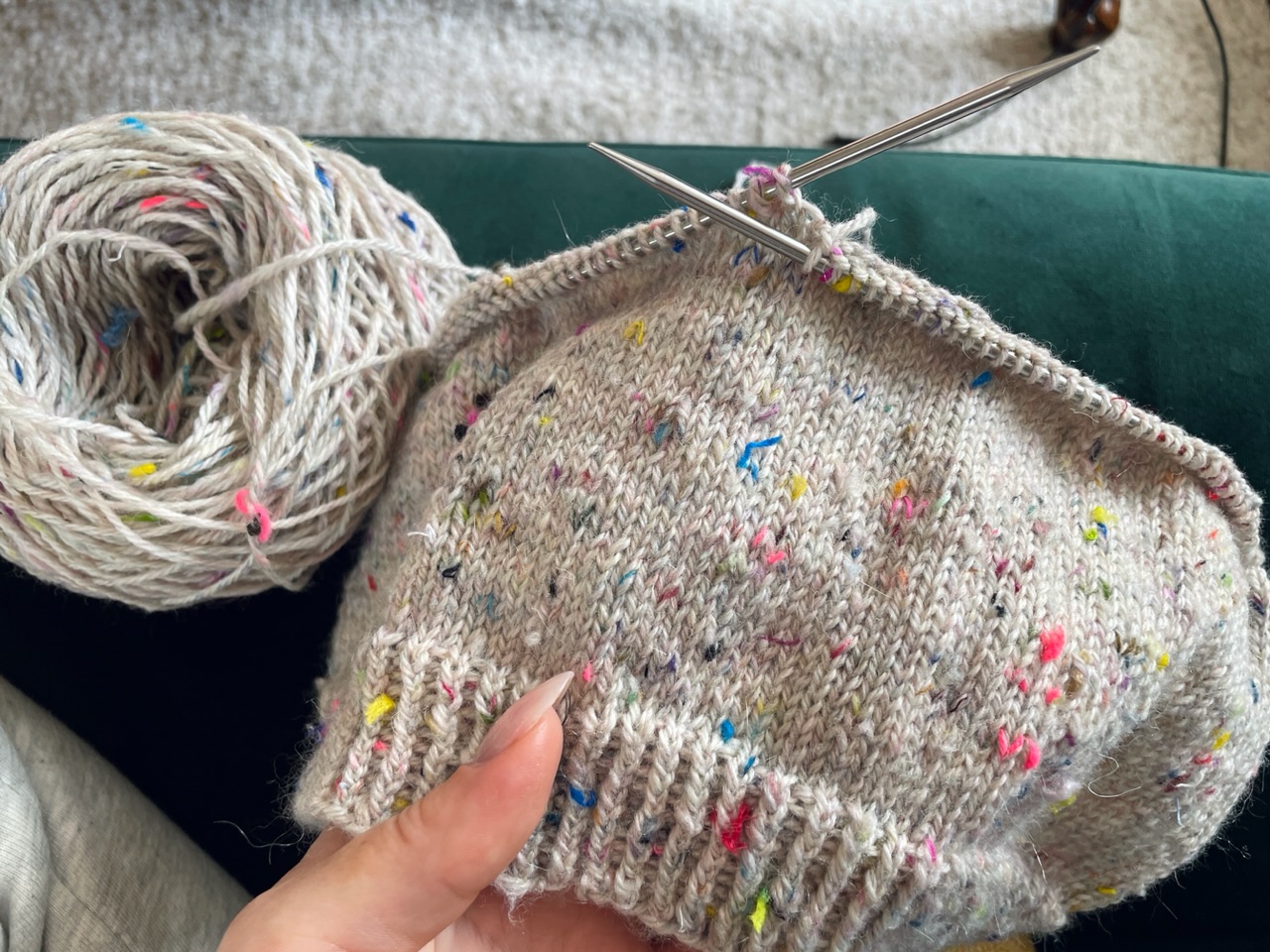 I bought this insanely gorgeous tweedy yarn from Hedgehog fibres a year ago and I've had sort of knitting impotence about it. You know when you are just too too excited so you can't get it up at all. I bought this yarn without knowing what I wanted to make of it and from time to time have been looking for inspiration but never settled on anything until now. The yarn was pretty expensive so I only bought four skeins, which rules out quite a lot of projects. I finally settled in an idea about making a very simple long sleeve t-shirt, not long like full length or 3/4 sleeve but long for a t-shirt. I think a knitted t-shirt looks very chic and I don't have any so it's high time I make one. The yarn itself is so cool, a warm grey with all sorts of colourful bits, that I want the construction of the shirt to be simple enough so that the yarn can shine. I'm freehanding the pattern so we'll see how it turns out, I'll report back by the end of the week probably.
How are my other northern hemisphere peeps preparing for winter?
---
---