Autumnal Window Treatments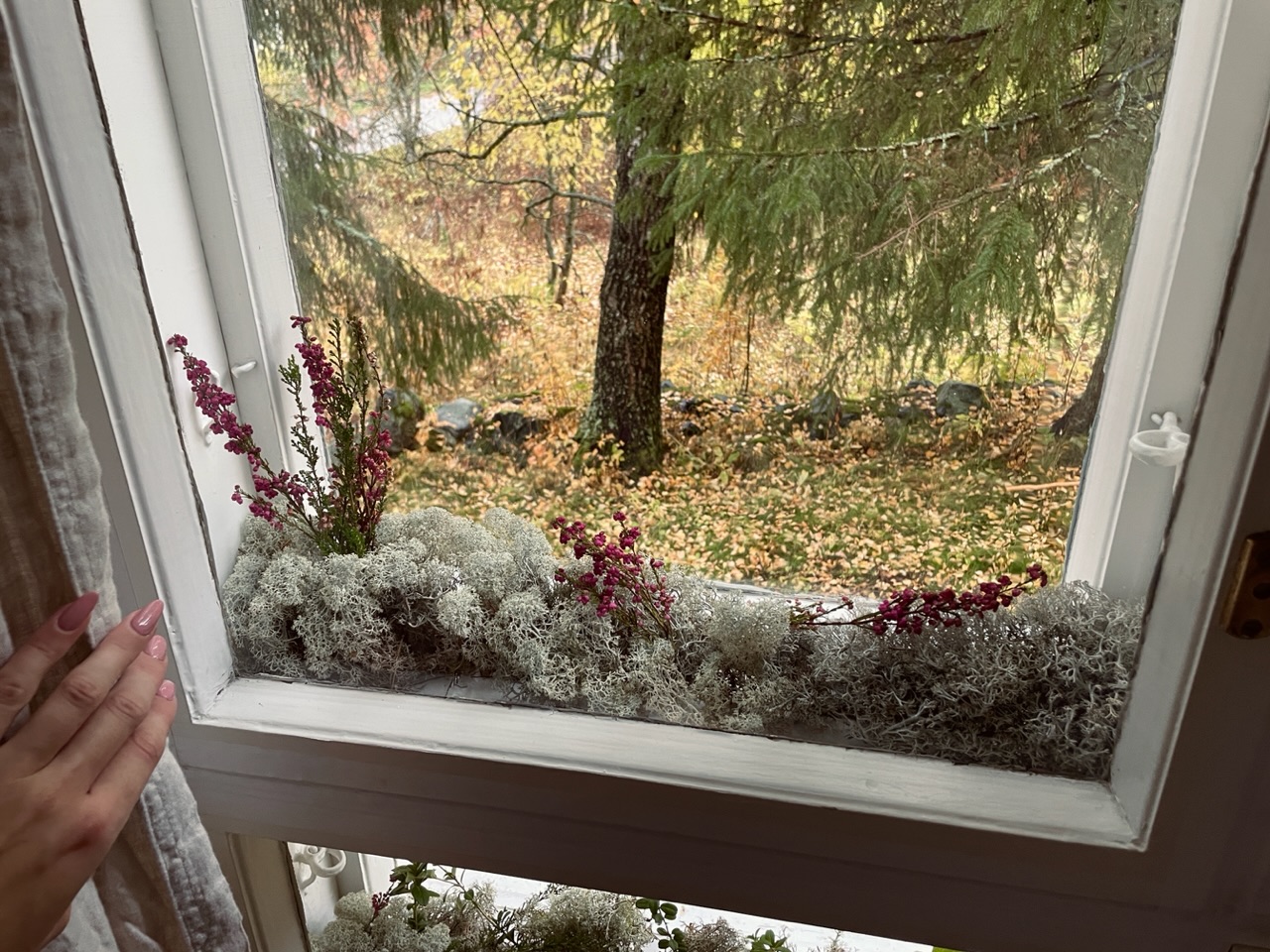 Function meets beauty always for the win!


Mom supplied me a box full of lichen per my request so I could use it to both decorate and gather moisture between the windows.
This is a really old trick that was used here in the north but something you rarely see anymore. I remember admiring these kind of window decorations at my aunts house when I was little but I didn't know that they actually surved another purpose beside looking pretty.
You could really go all the way and add all sorts of decorations along with the lichen, I went pretty basic with a few branches of heather, lingonberries and a lone pinecone. I think it would really beautiful to put some battery powered led candles in there for the holiday season, I'll probably do that for some windows.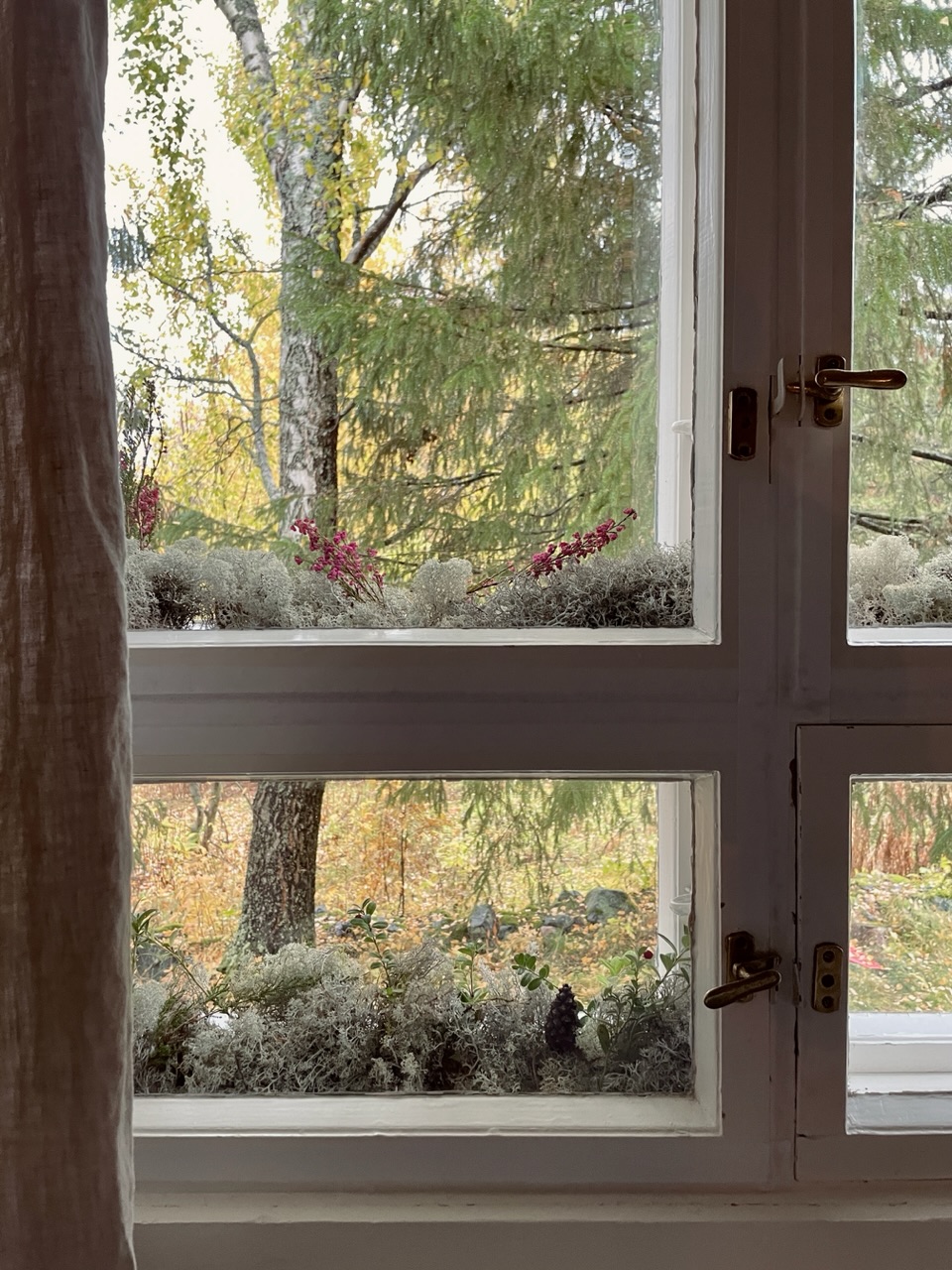 I love blurring the lines where nature ends and the home begins.
---
---