Come Explore an Abandoned Adult Education College With Me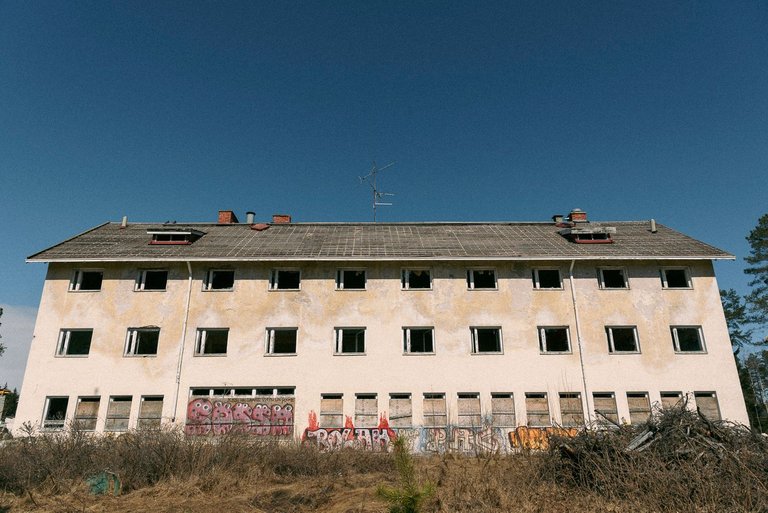 I scouted this place some months ago already but it took me this long to finally go back and explore it from the inside. It was probably a wise decision because I didn't have to swim through a metre of snow and deal with low light. While I contemplated on going back for a proper urban exploration, I did some research to find out what this place is. I'm only picturing one building here but the area has four separate buildings, one of which is almost demolished completely. I'm saving the others for a different day and separate posts, I didn't even take a peek inside myself yet.
I don't think it translates properly but this property used to be an adult education college that worked to counteract communism in Finland, what ever that means in practice, the school even got funding all the way from US for the efforts. There was activity in the school from 1956 to 2002, and it has been completely empty since 2010, and ordered to be demolished for a few years already. I found a news article from last year where the current owner tells that the demolition is postponed because there is a shortage of asbestos workers (oopsie). Apparently there are plans to build some sort of housing on the property, but it's unclear what kind and when. There are people living in both old and new houses right next to the school grounds, I bet they wish the demo would continue sooner rather than later.
The current owner, an electric company of some sort, isn't making much of an effort to keep people out, almost all the doors are either open, missing or taken off. Clearly a lot of people have been in there and I have previously seen pictures on social media that teenagers have taken inside.
Are you ready to go in with me?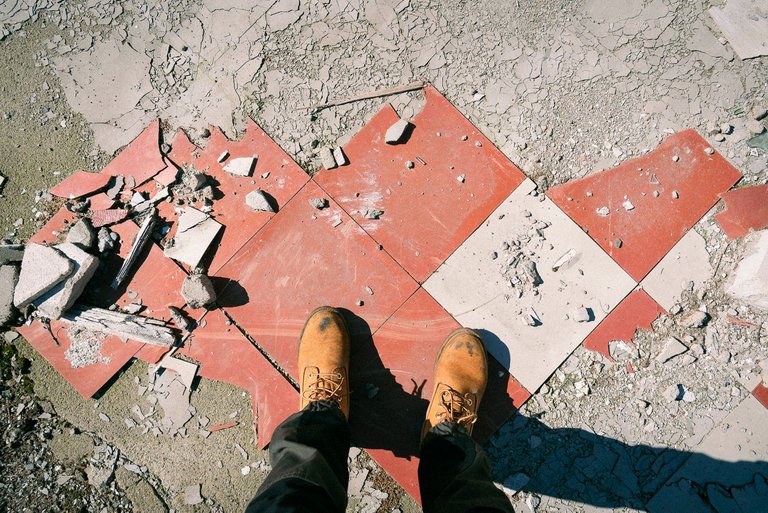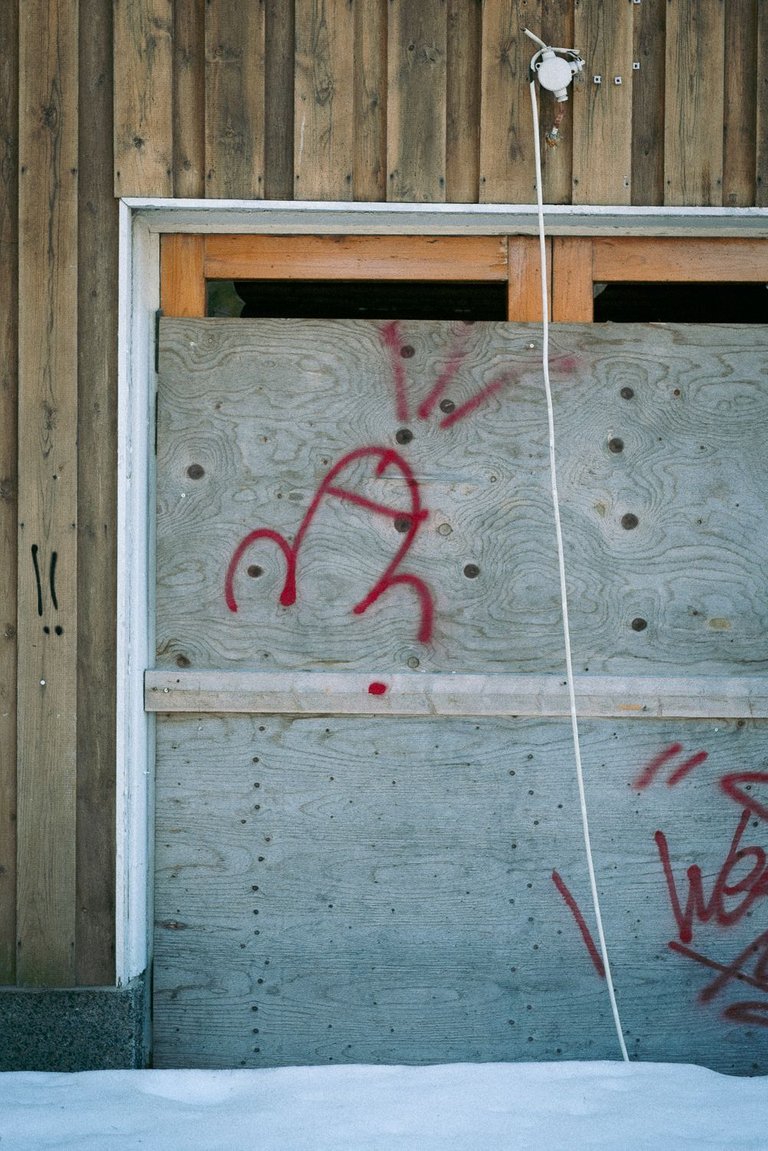 Is the place even abandoned if there isn't a spray painted dick on it somewhere!?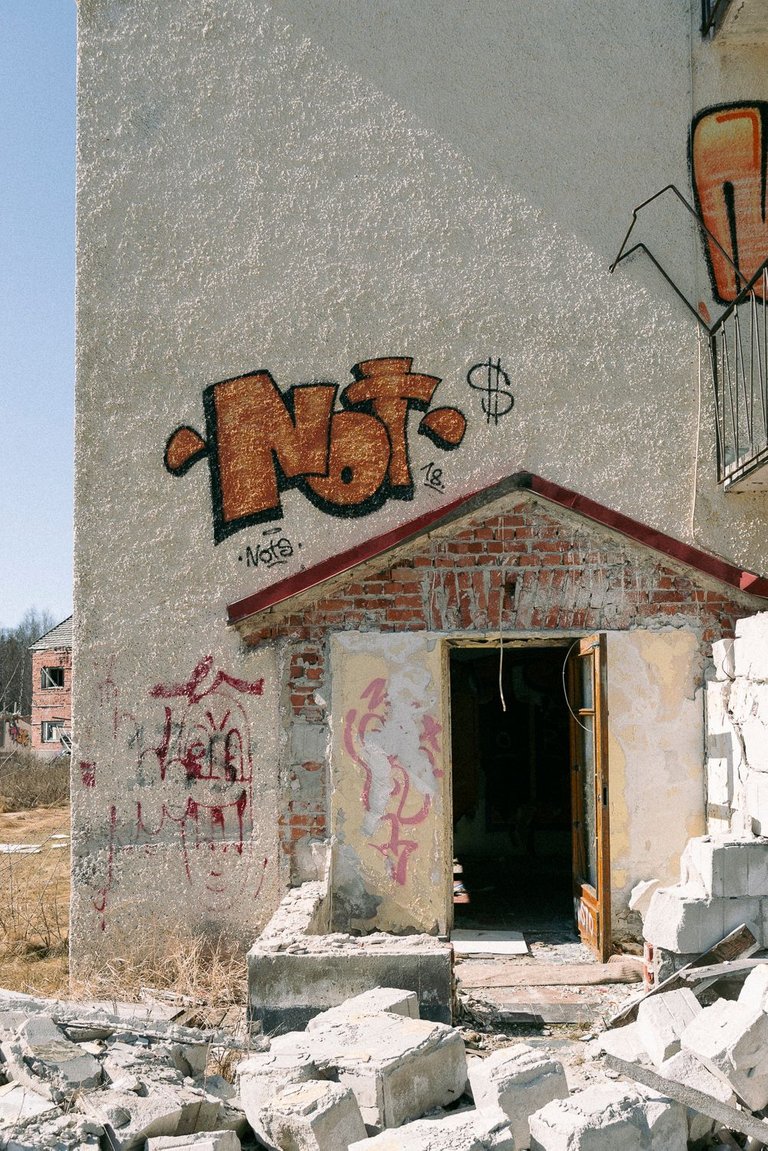 There are entrances on both ends of the building, and in the front, I'm going in from the east side.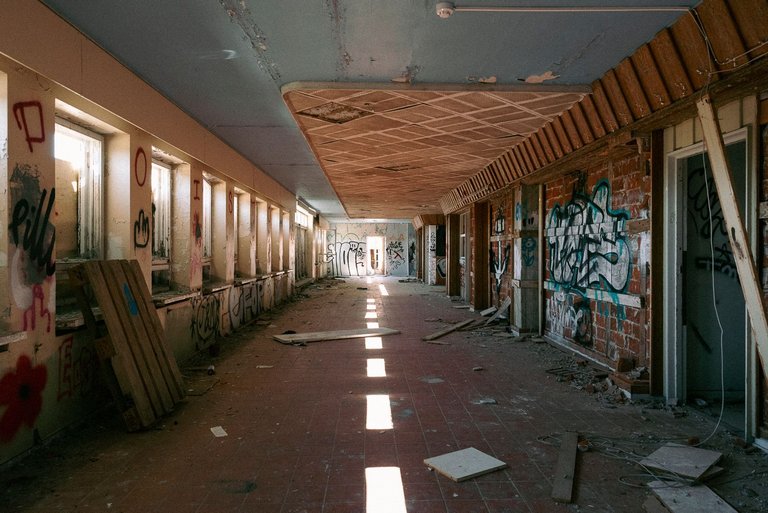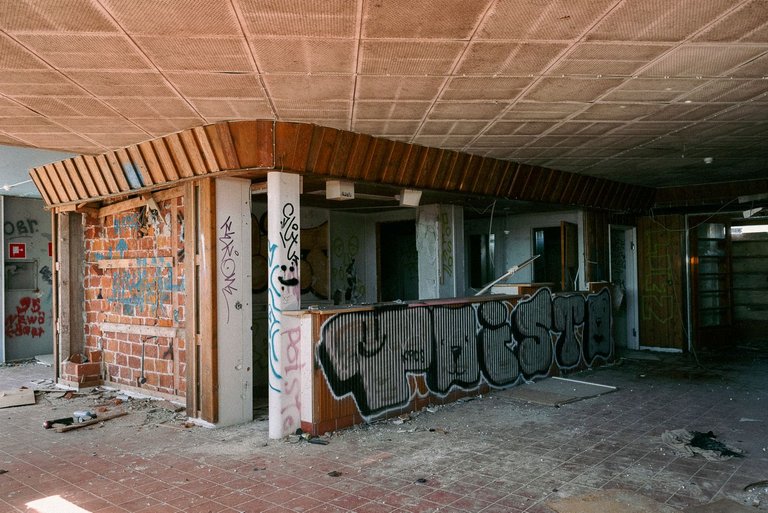 Welcome! Your room is on the third floor, views to the river. You can meet your peers in the lobby at 12am. I hope you like it here!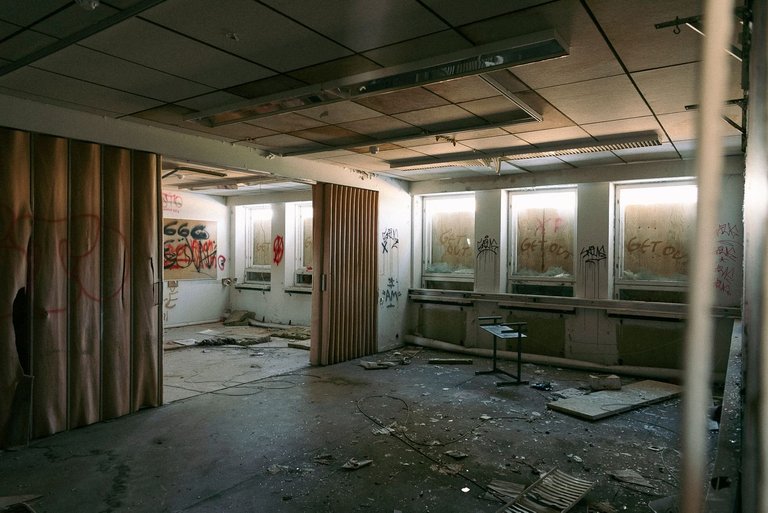 The first floor had a lobby in the middle, a long corridor on one side and what looked like to be classrooms on the other. Sadly the building had been emptied out and aside from a few toilets and school desks there was nothing, not even faucets.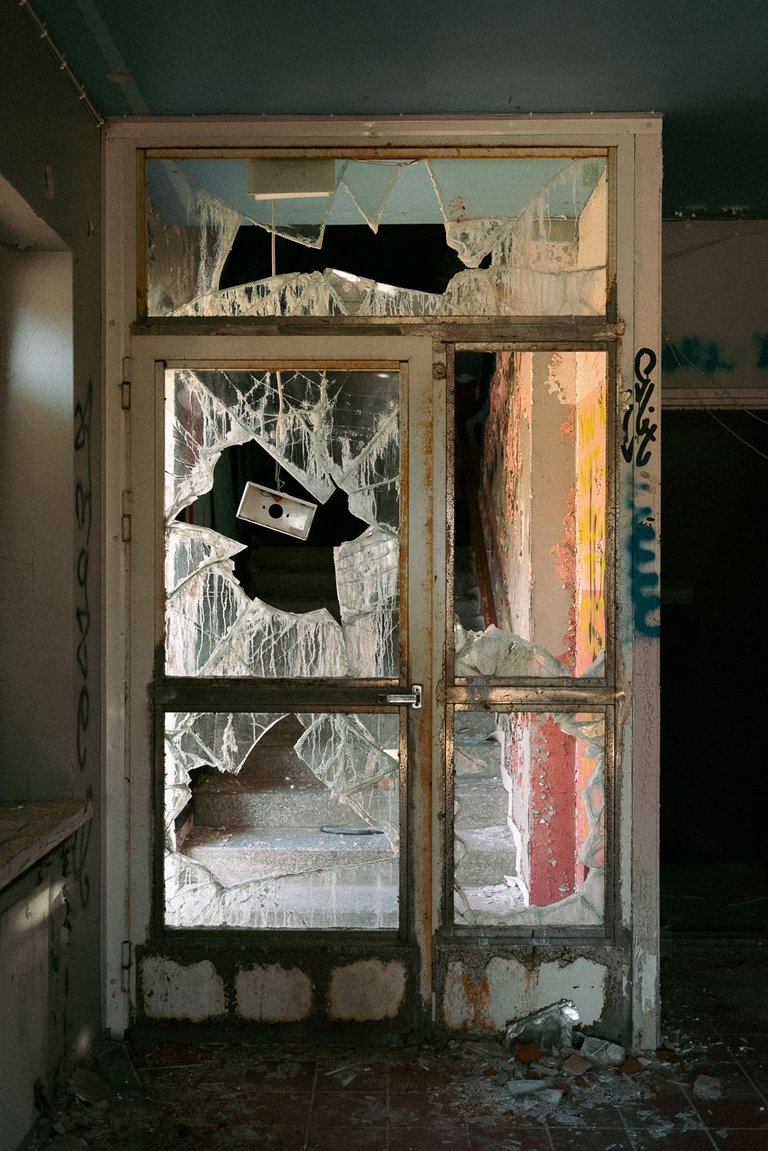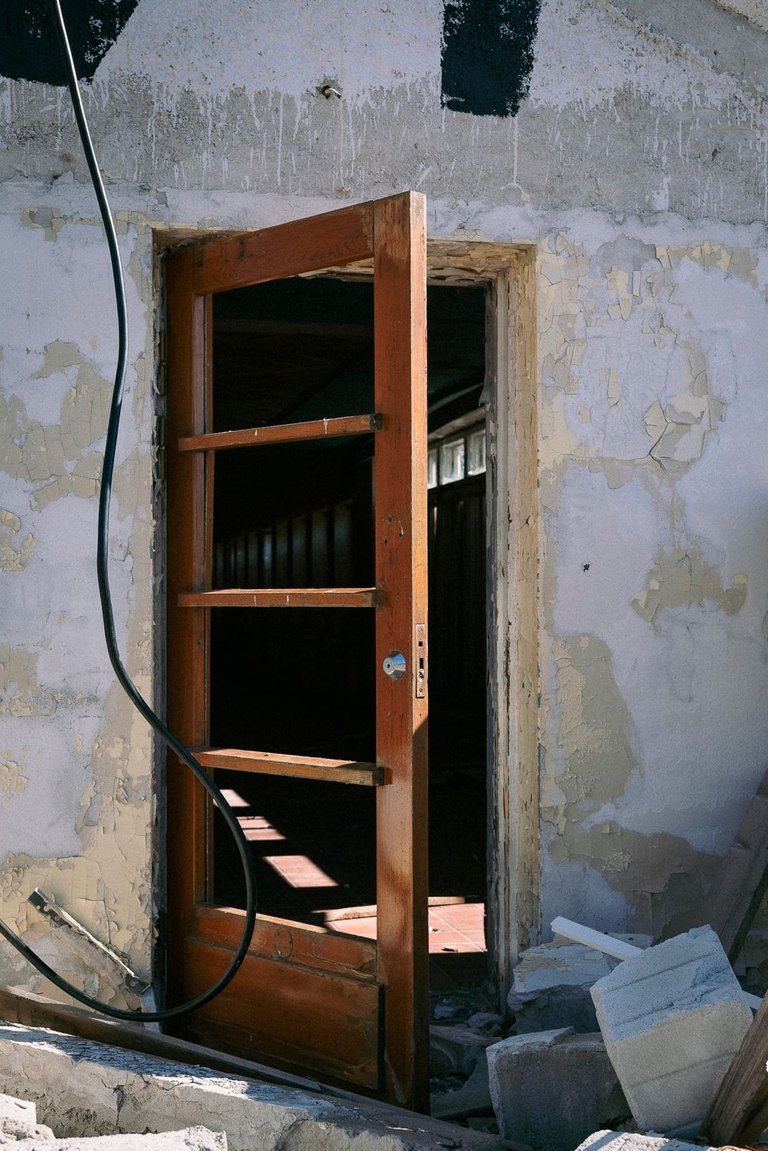 Let's hop on up to the second floor, even though "Poisto" would not want me to. I ain't no punk bitch!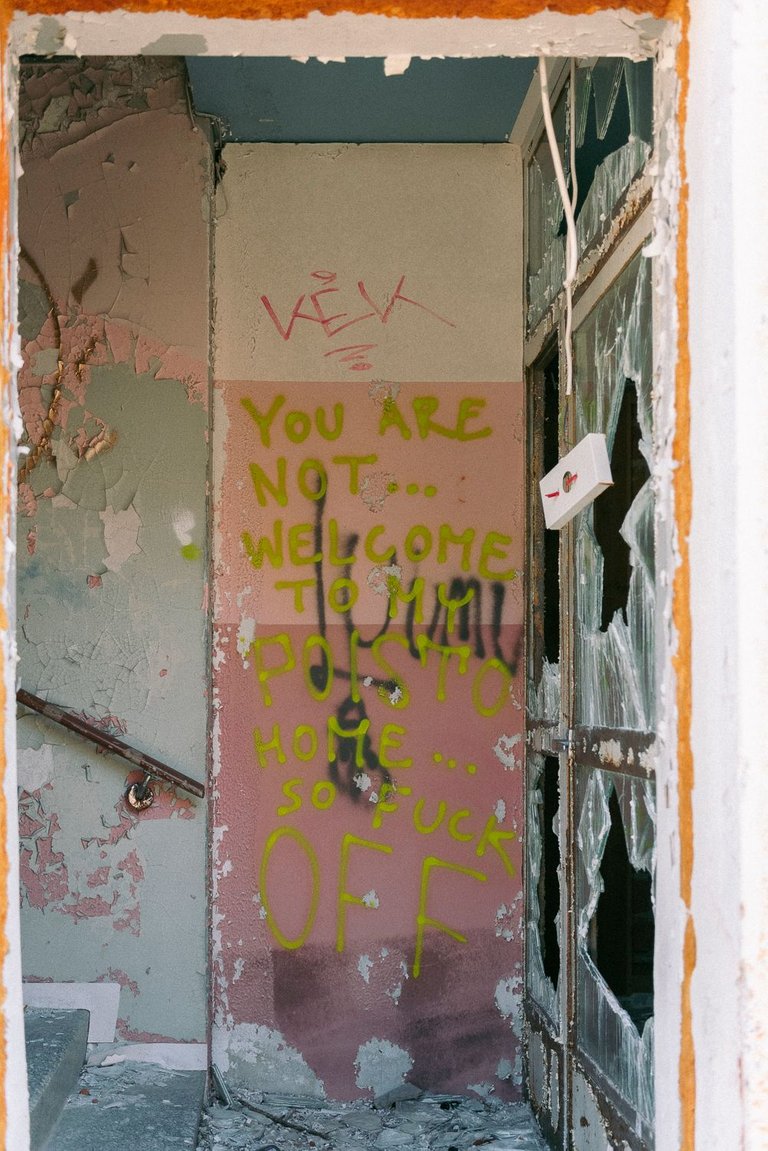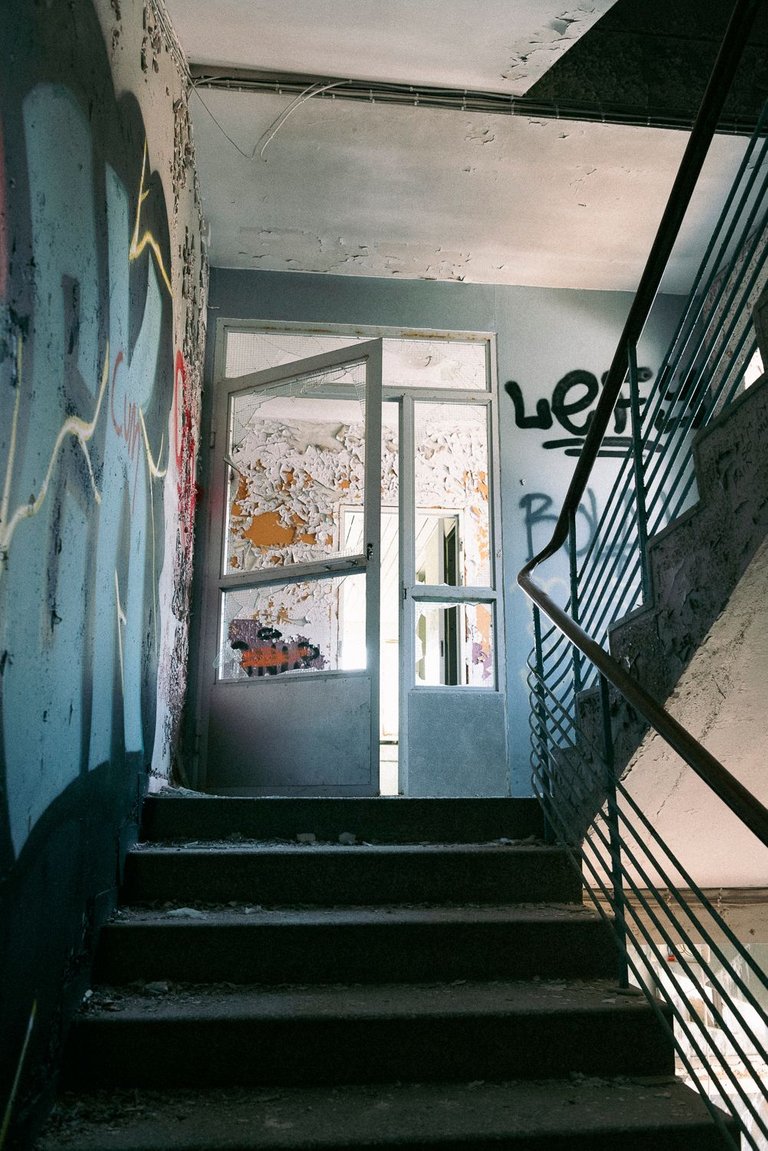 As you can see, almost every single window has been smashed, and every surface spray painted.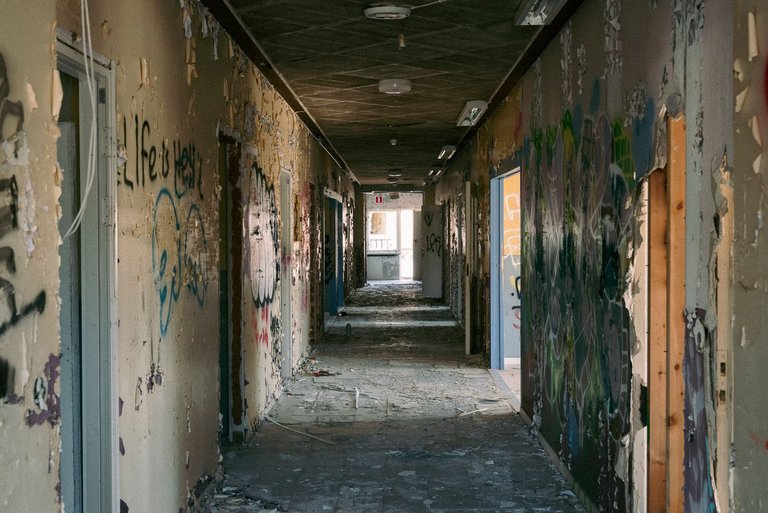 Third and second floor seem very similar, long corridor in the middle, some common rooms, showers and toilets, and then little rooms with identical layouts, what I assume were dorms for the students.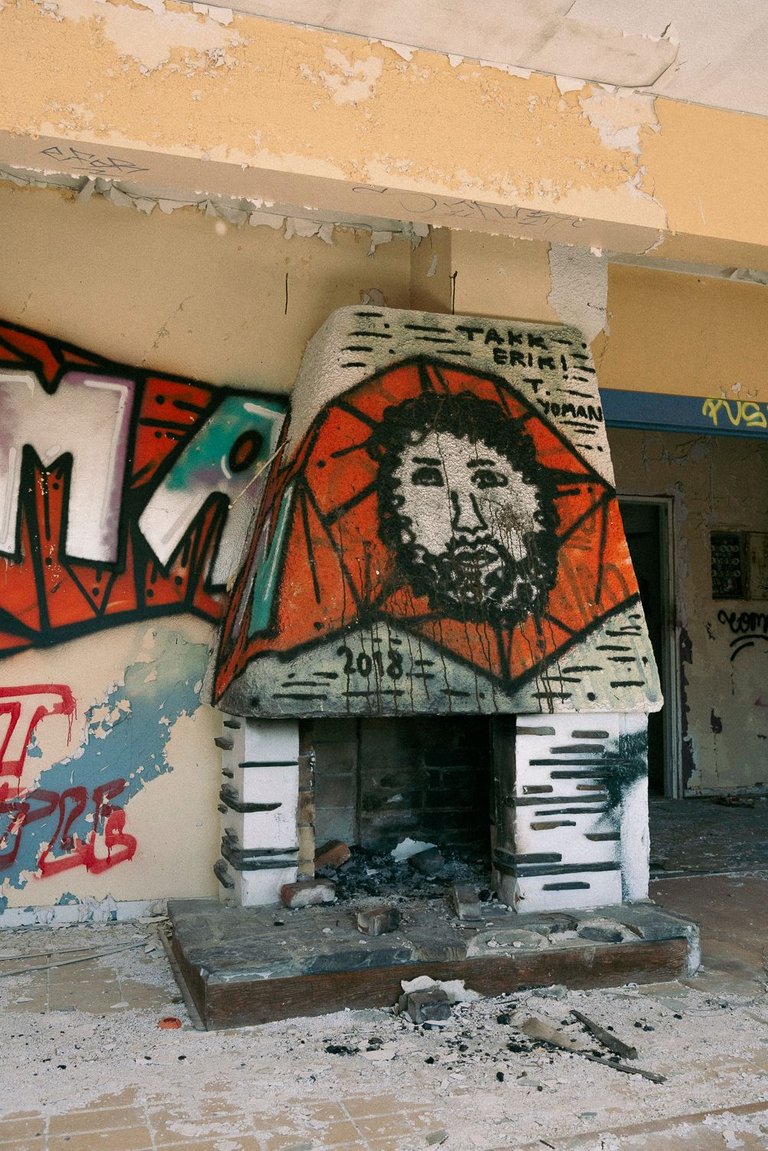 This place was probably pretty nice back in the day, though not my style, with a cozy fireplace and what you'll soon see, killer views.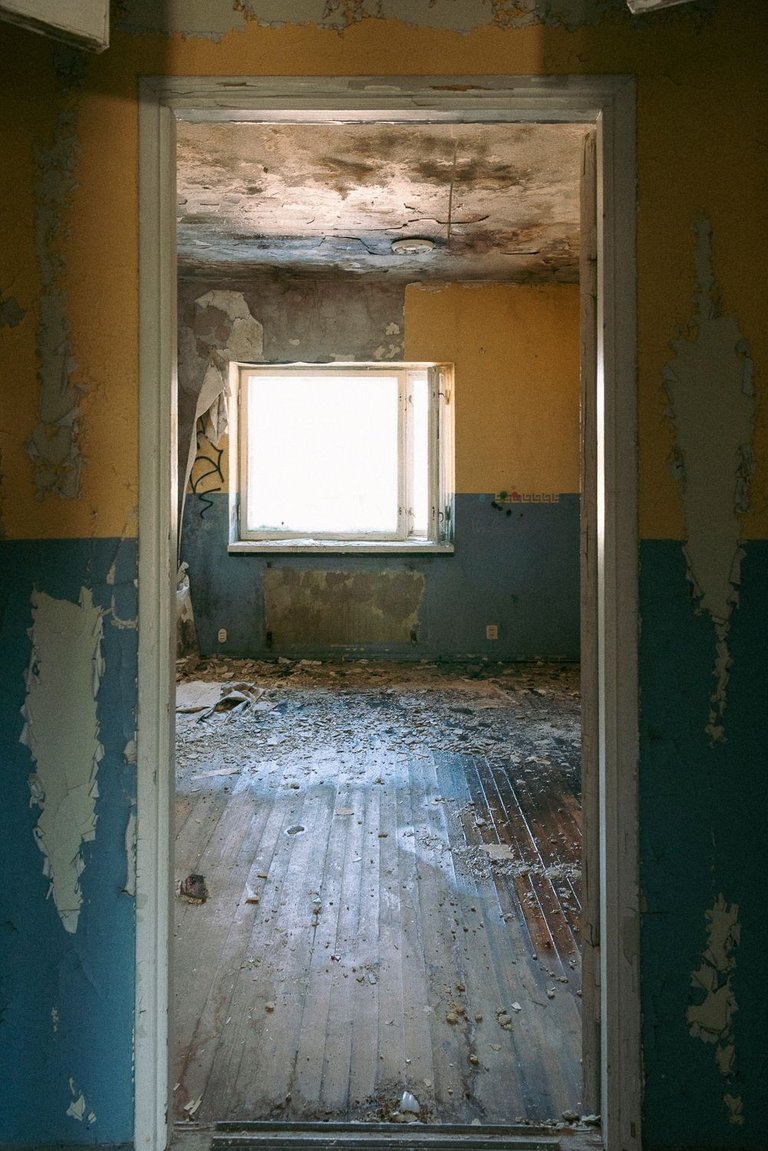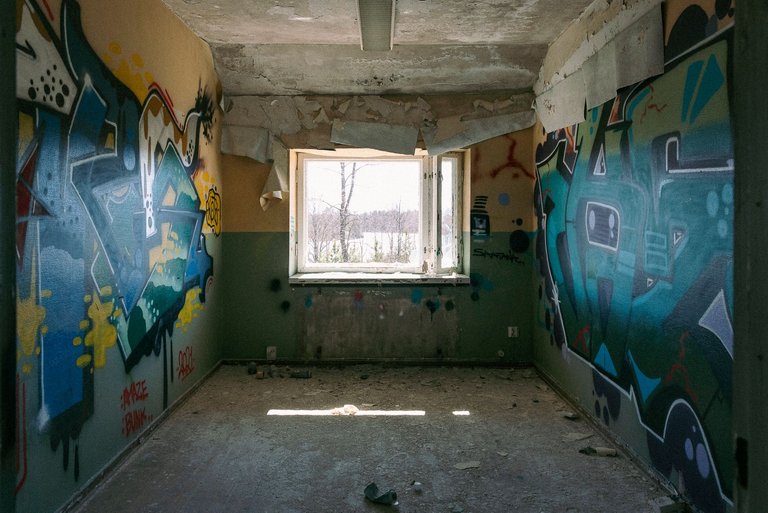 Here you can see the views that open up to the southern side of the building, the best ones obviously from the third floor rooms.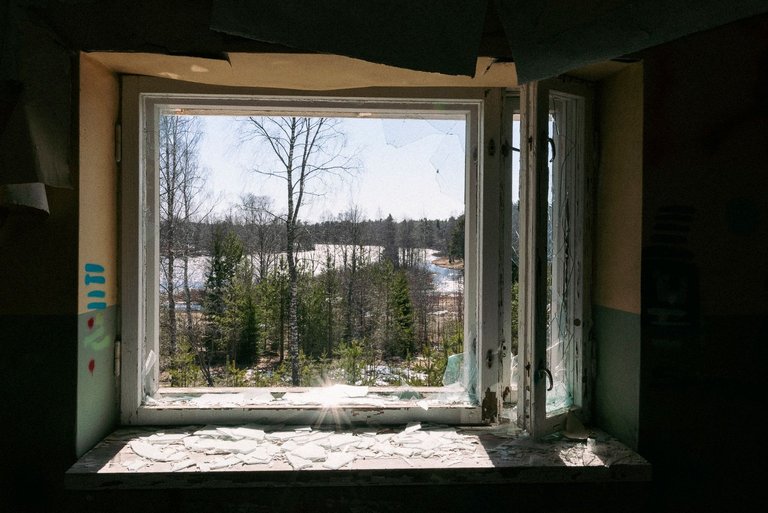 It's not the best time of the year or day for these views, but just imagine this in the summer or mid winter. A gorgeous clear open view, barely any other houses on sight, and the pièce de résistance is of course the river flowing by. How wonderful would it be to fall asleep with the window cracked open listening to the river gently rushing. I'll try and go back for an updated view in the summer, and check out the other buildings too.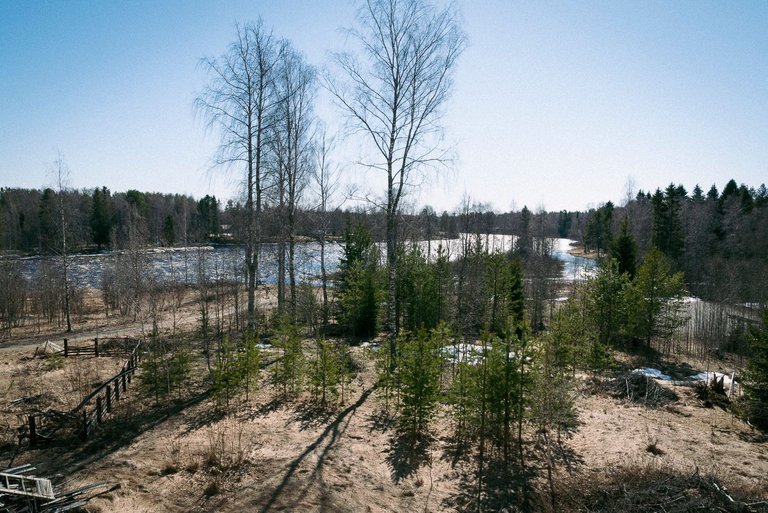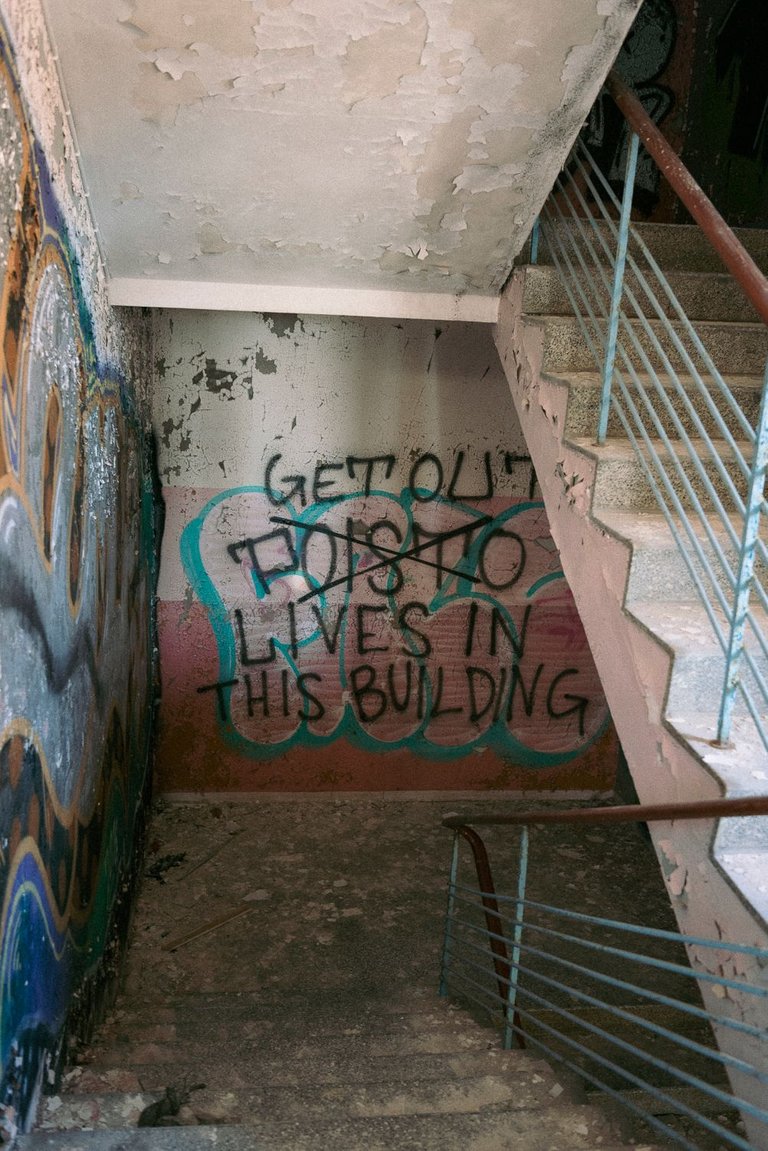 Time to head out through the stairs on the other end before Poisto finds me. I hope you enjoyed exploring with me!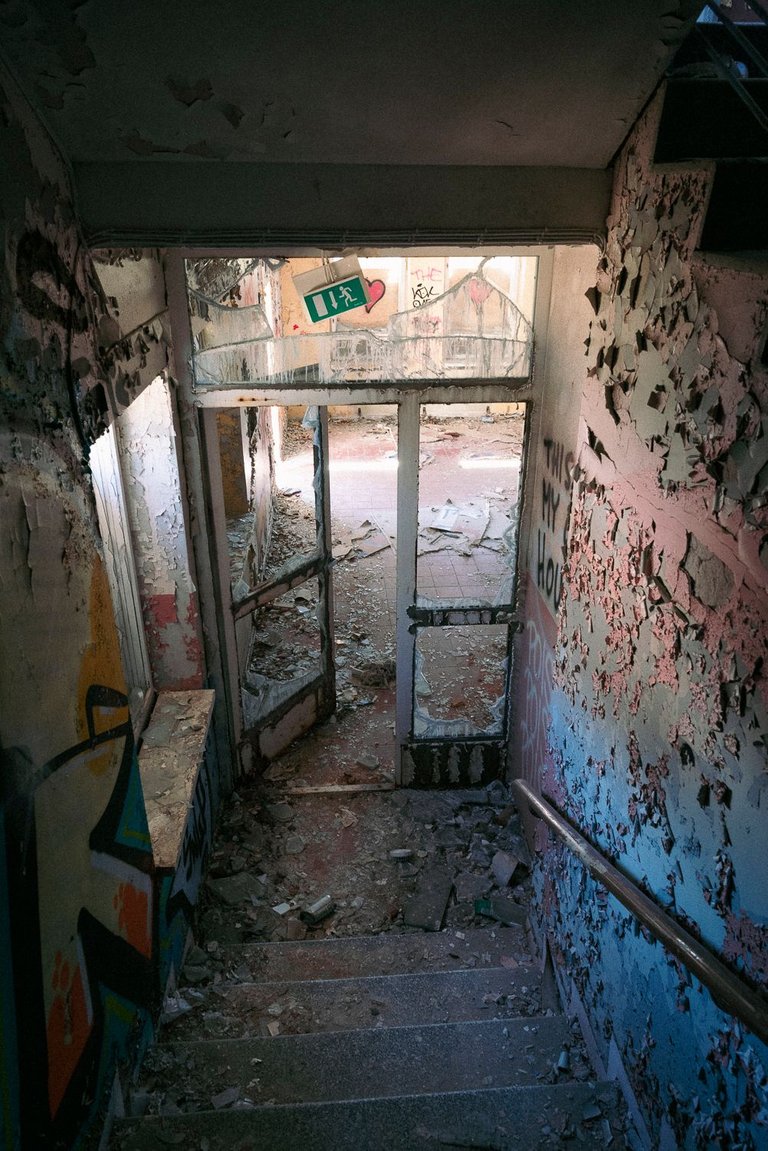 Until next time my curious little creatures!
---
---