Cooking Bambi Burgers (and testing the meat grinder)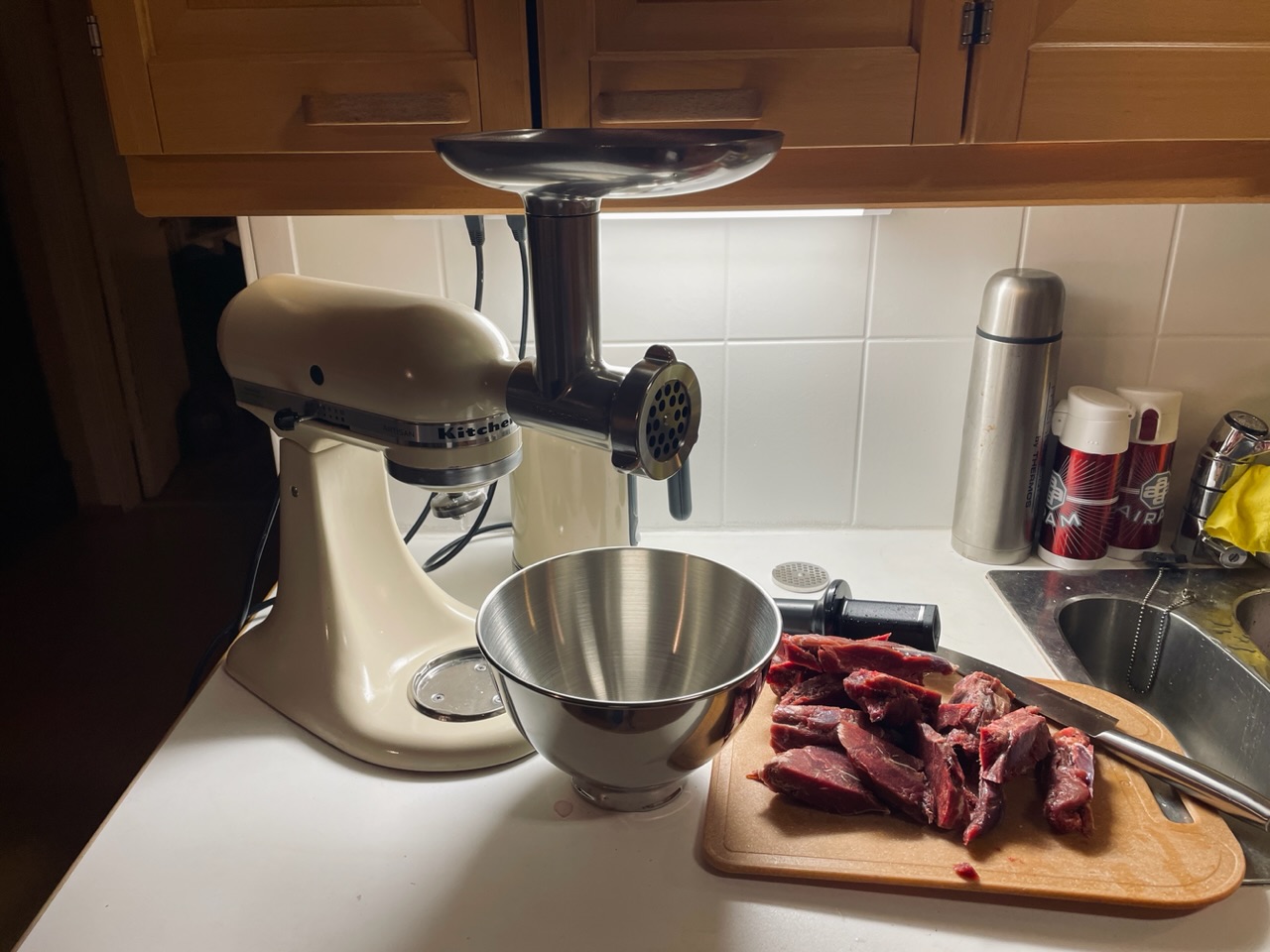 Game hunting season is on and I need to figure out what to do with all the meat.
We primarily eat moose meat because that is what the man hunts, but we bought half a deer last spring from a friend and we still have some of it left. We butchered it ourselves and as the main chef in the house, I made sure to clean up, sort, cut and label the cuts so that it's as easy as possible to use them later. I'm quite particular when it comes to my meats…
I had sorted the random scraps of deer into their own little bags so I could use them for minced meat, as soon as I got me a meat grinder. I've had my trusty Kitchen Aid for a long time and I finally got the metal food grinder attachment for it when it was on sale.
The moose meat we get is ground fresh where they butcher the animal, but it's quite a rough grind so I sometimes wish I could give it another pass at home. Another reason for wanting my own meat grinder is that when it's the start of the hunting season, there is always some of the previous seasons bigger cuts best suited for roasts and stews left. I never really crave for those kinds of foods so I rarely cook them. Now I can basically just chuck everything in the grinder and use up the meat better how I like it.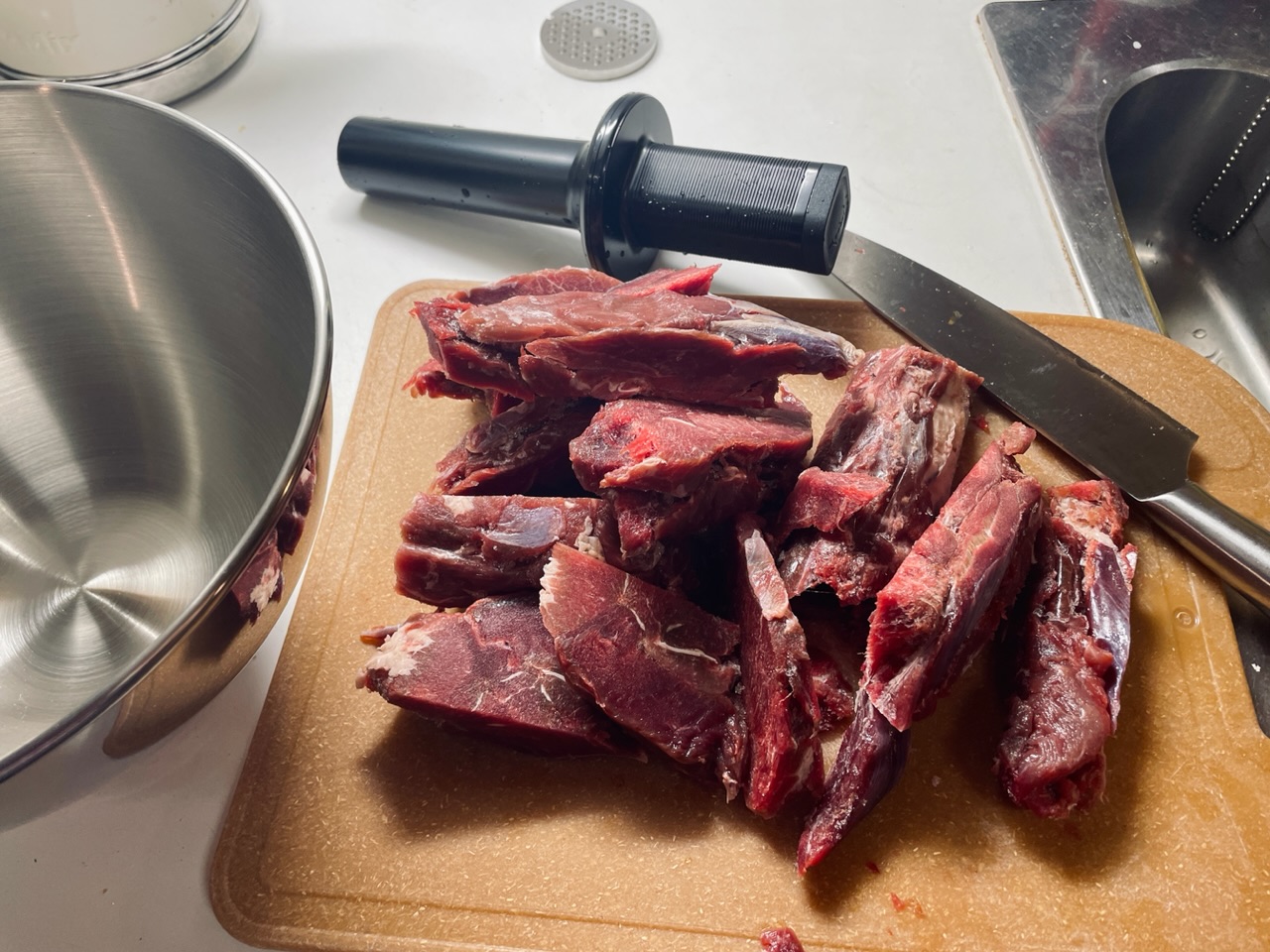 I saw somewhere a tip that meat grinds (grounds? someone help me with this word and grammar please and thank you) easier when it's a little frosty and my god was that the best tip I have ever heard in my life. I have cried at midnight, sharpening the blade the third time during the evening and struggling to grind all that fresh zero fat and high iron moose meat. How's that for a childhood trauma?
Today I moved my little bambi meat bag from the freezer to the fridge in the morning so it was perfectly thawed by evening and went through really easily without tears from me.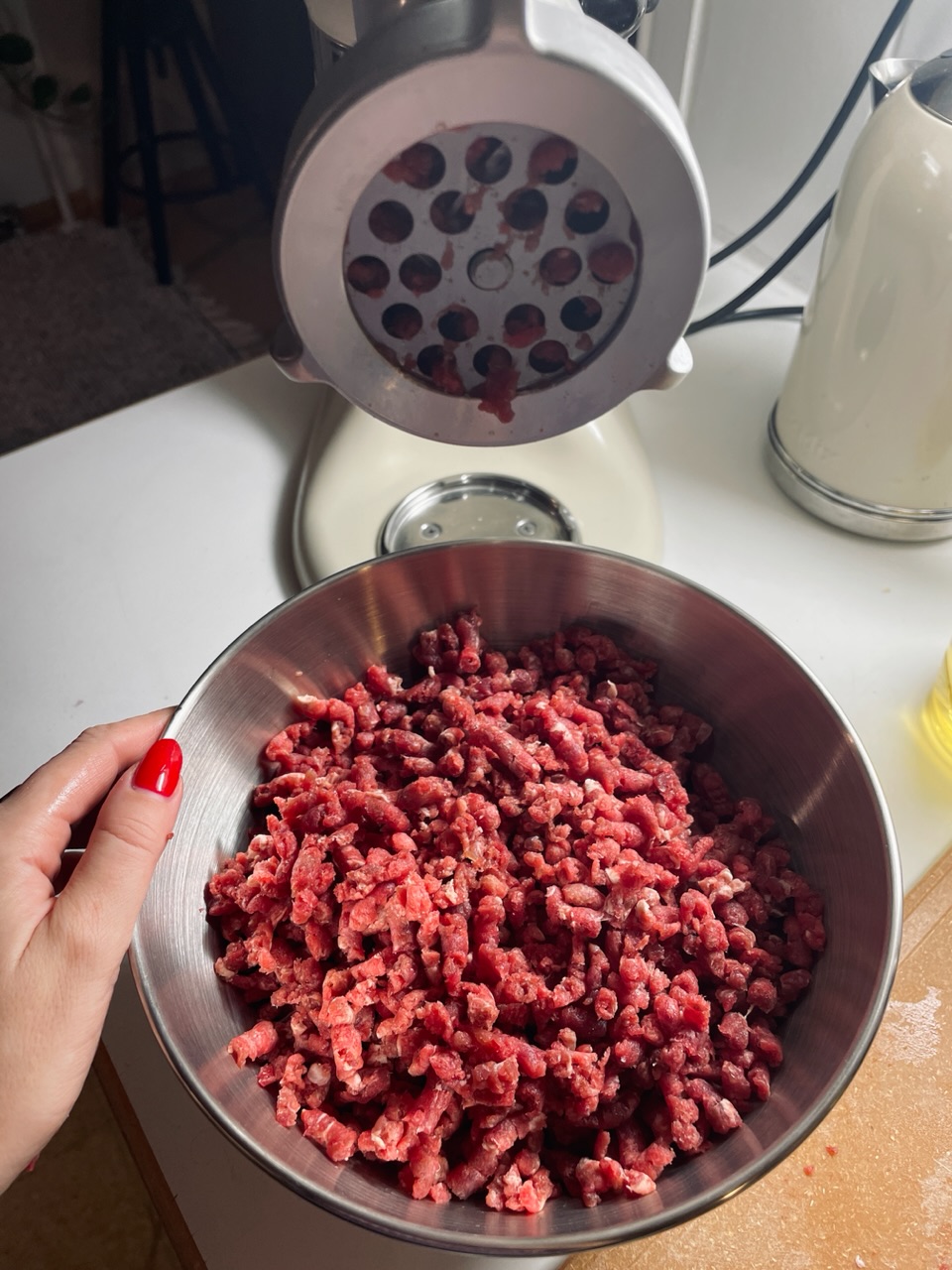 As mentioned before, I like a nice small grind so I put the meat through twice; first through the biggest holes and then the second biggest. Gorgeous.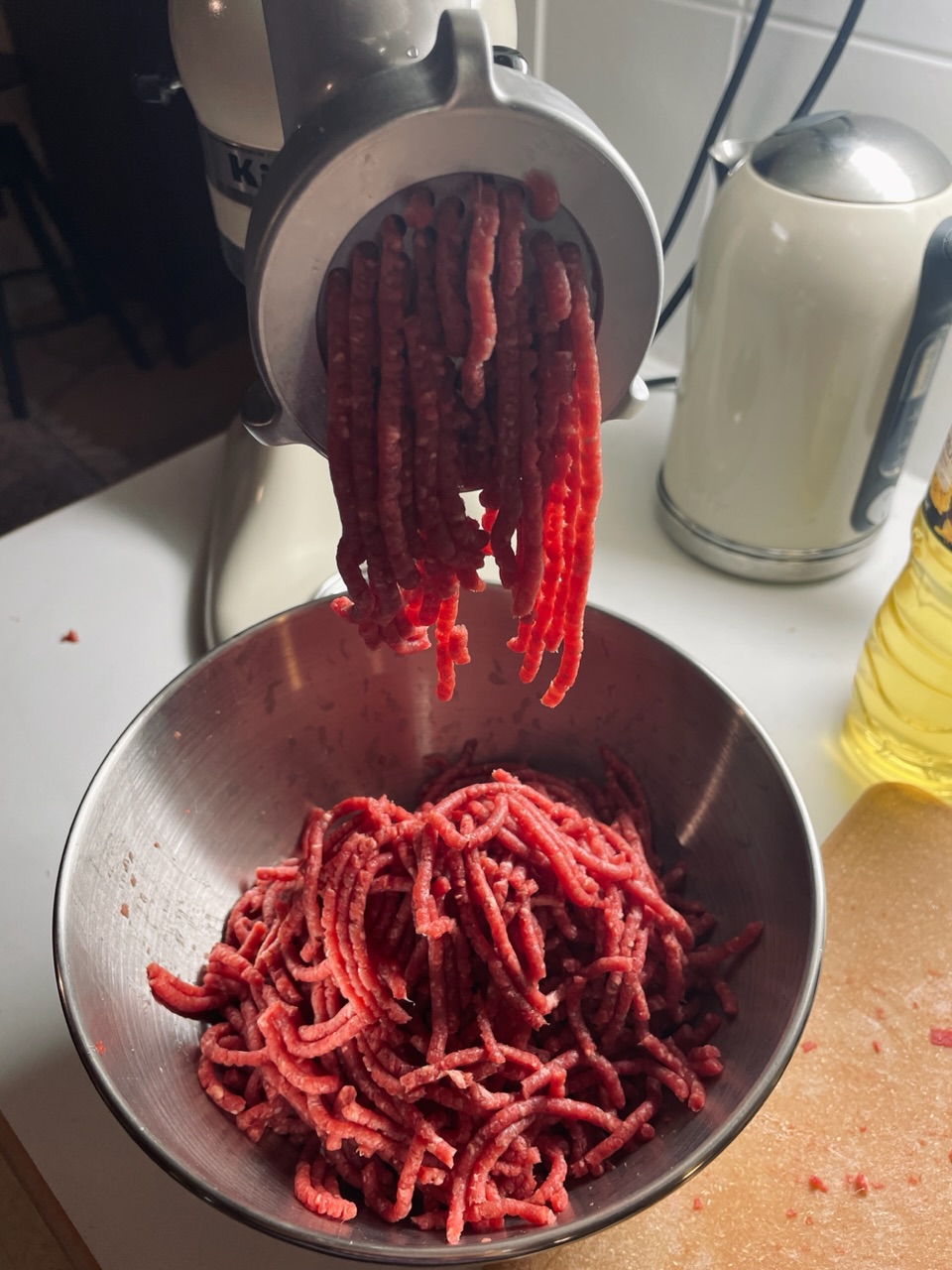 There is nothing quite like a burger made from freshly ground venison, just salt and pepper to season. and a huge chuck of blue cheese…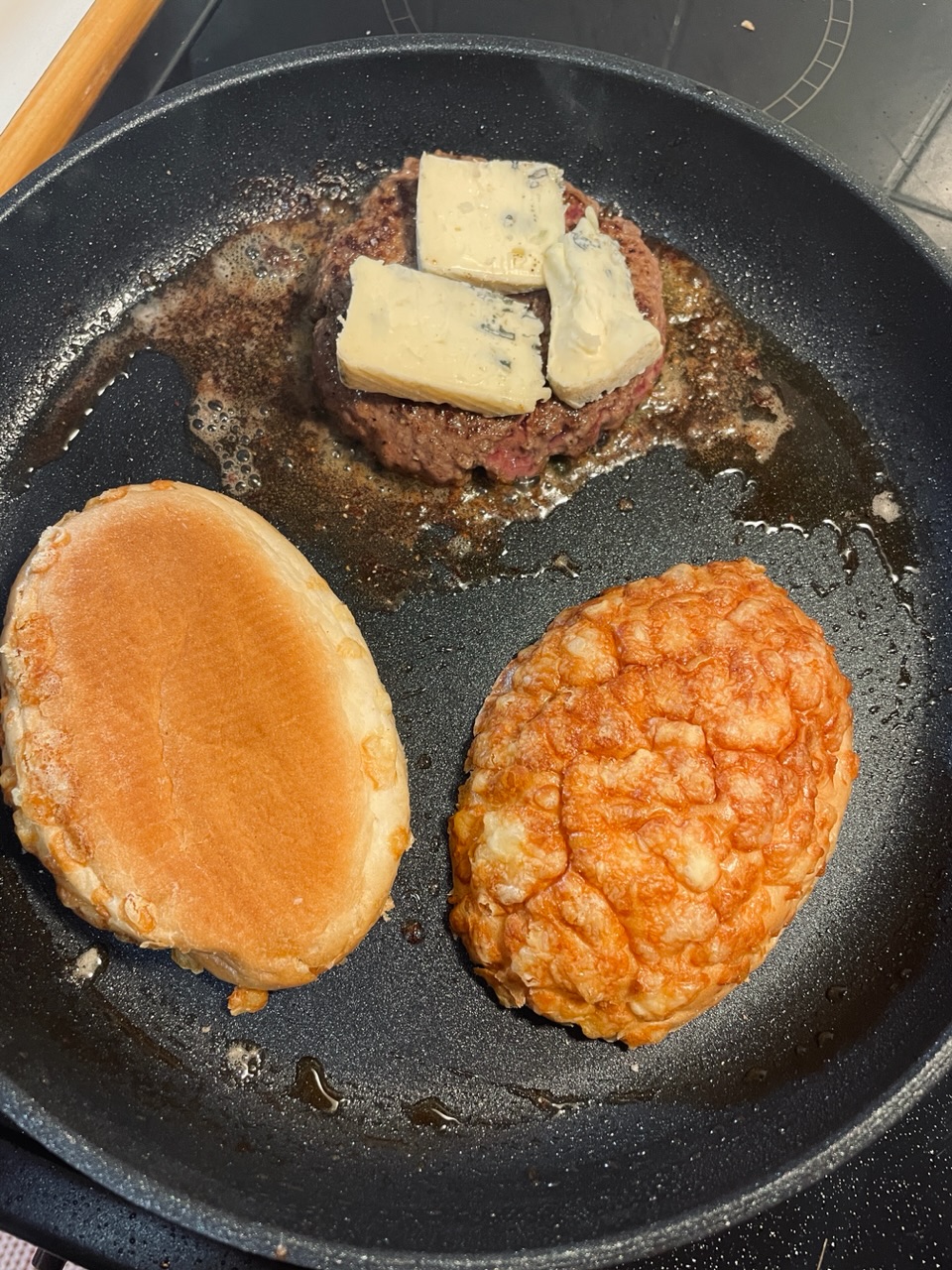 Sorry for the shitty snapshots, me was hangry.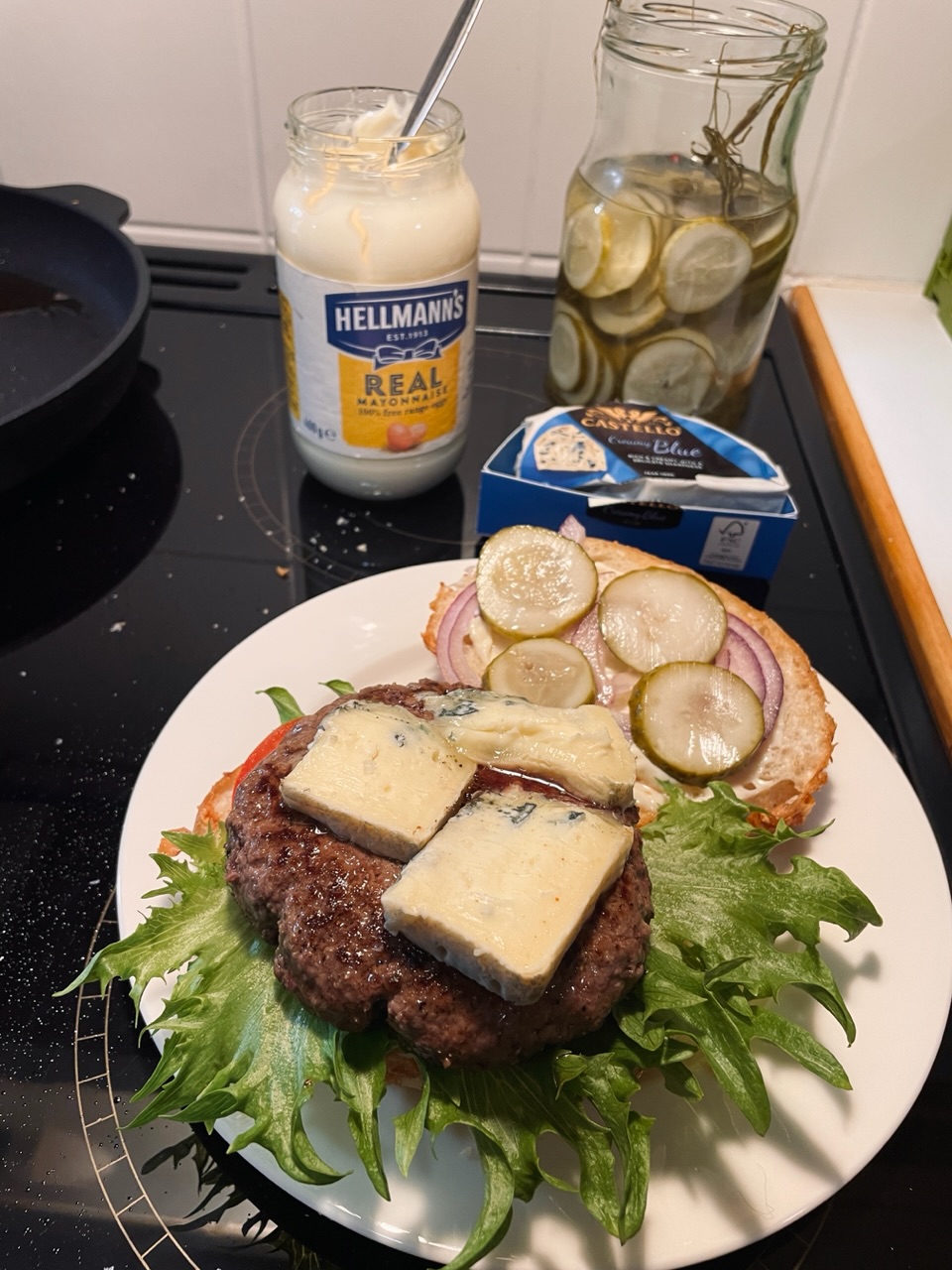 Any tips on how to utilize the food grinder for more than just meat?
---
---