Extra Long Cardigan Finished!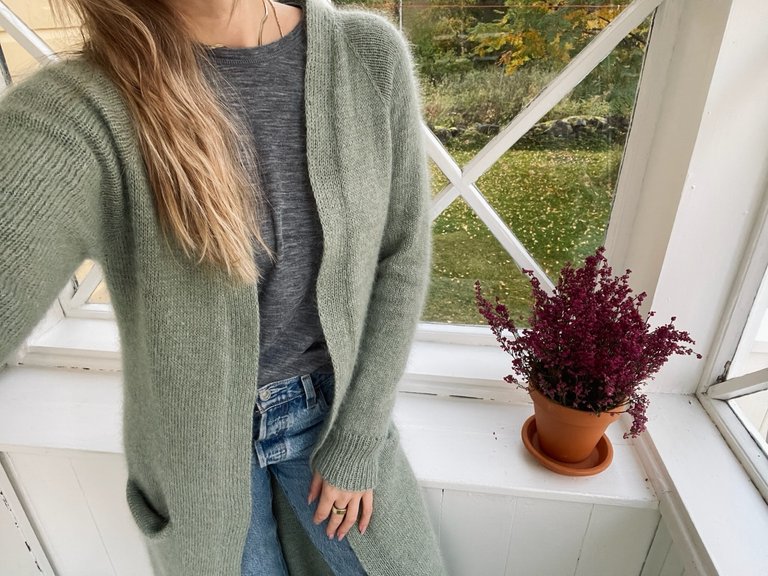 My eternity project of a cardigan is finally done and I'm very pleased with it!
I scrolled back on my camera roll and found that I started this project on July 29th, and finished yesterday, so it took me nearly too months. I did make a couple little things in between, like these socks I'm wearing, and a neckwarmer for a toddler, and I have been busy with other stuff so I haven't been knitting every day.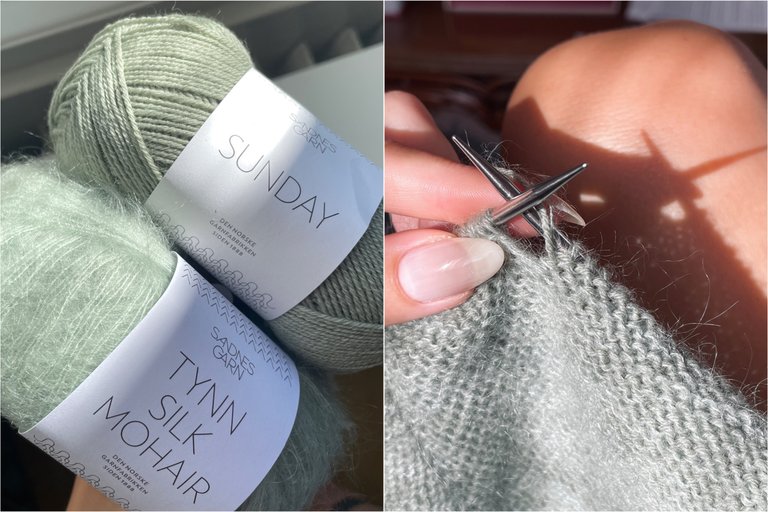 I used up 8 skeins of both the Sunday merino yarn and Tynn silk mohair from Sandnes Garn, they really are a perfect combination together. It's quite expensive to do projects this big so I'm not gonna embark in anything like this in a while, though I am already on my next sweater project because I'm obsessed.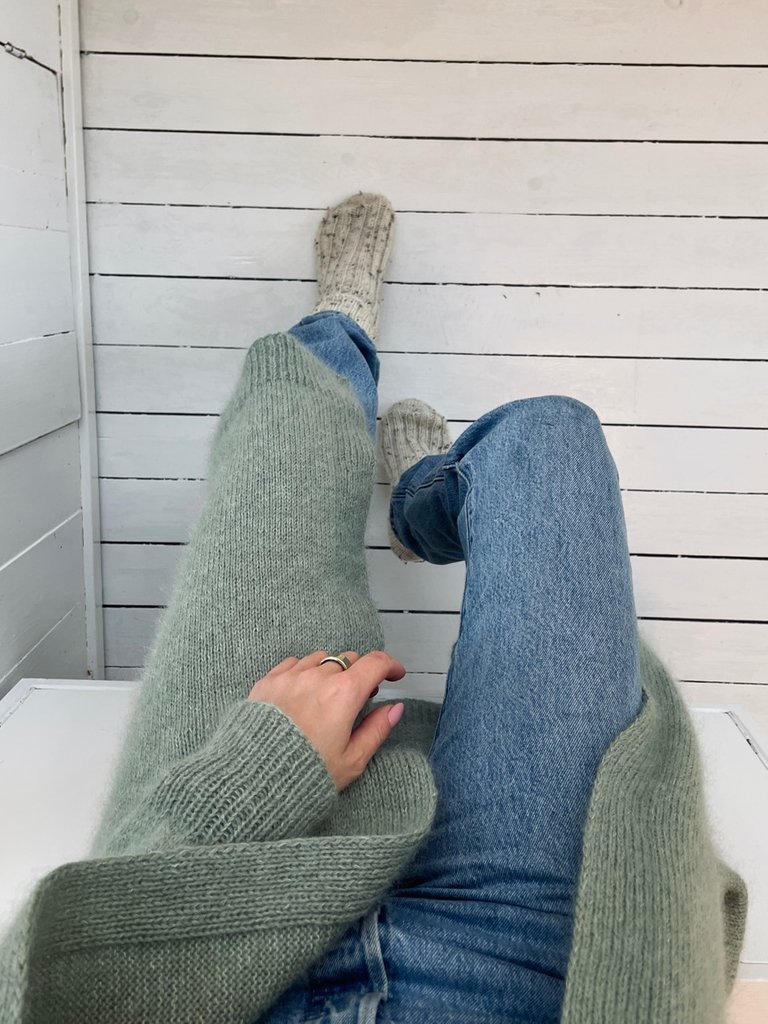 I contemplated on the colour for a long time and I'm really happy I went with the eucalyptus green, it's not boring like beige or black, but for my colouring it's still a neutral and easy to style.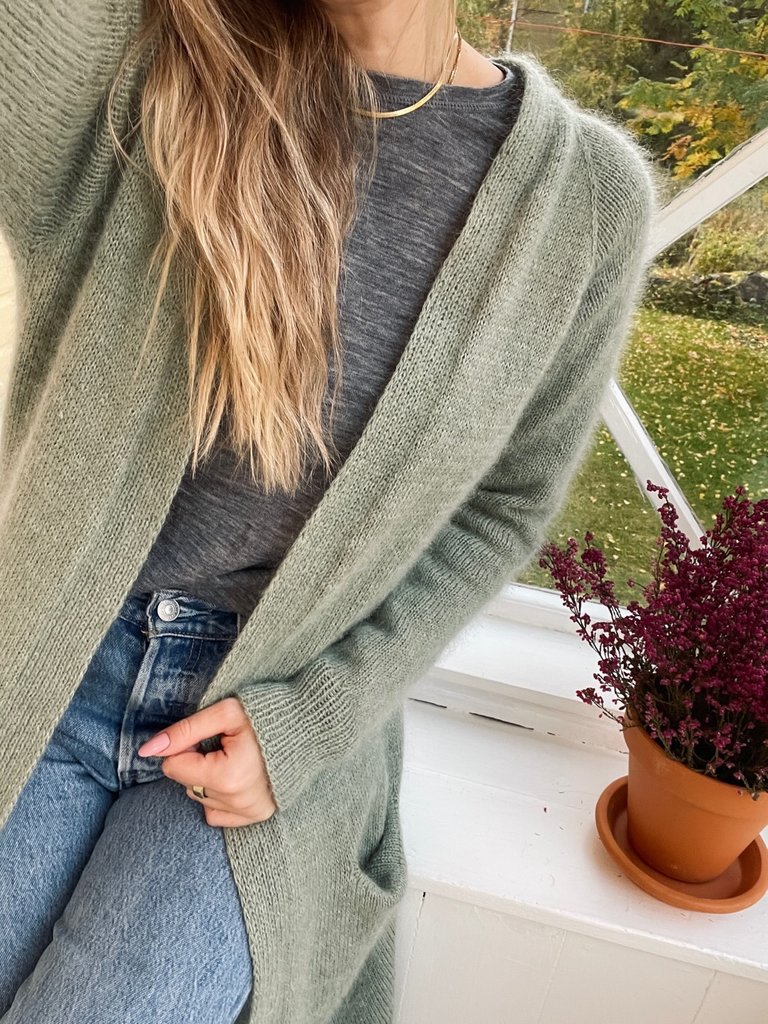 If you are interested in making this too, you can find the pattern from PetiteKnit, it's called No Frills Cardigan and it comes in several languages.
I found this pattern to be really easy to follow and mostly enjoyable to do, though I do prefer a bottom-up design because then I can do the sleeves separately.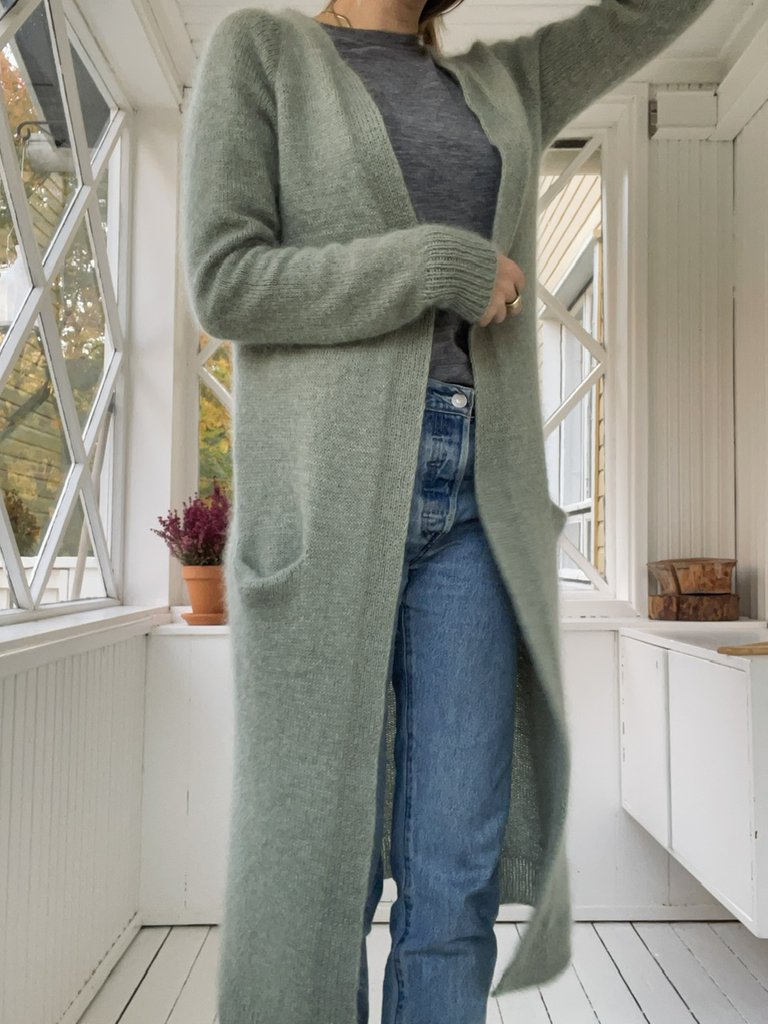 I wanted an extra long cardigan and I knew it would loosen and stretch lenght wise when I washed and blocked it, so I cast off at knee lenght. I got the perfect calf lenght, but what I completely forgot to account for was the fact that of course the pockets would drop down too so now I cab hardly reach them. A pretty stupid mistake and nothing I can do about it now, live and learn, not the end of the world. I still need to carefully iron the pockets and probably add a few stitches to the sides of the opening to make them less slouchy.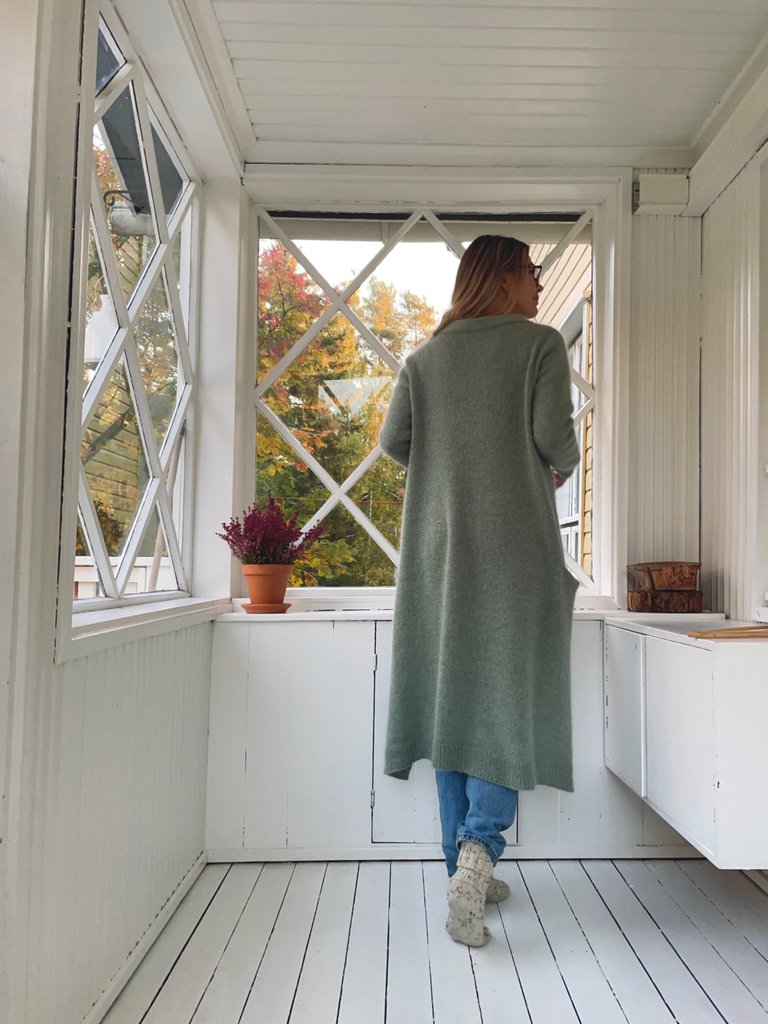 You'll find me wrapped in this sitting on the couch for the forseeable future.
---
---