Homemade Superior Granola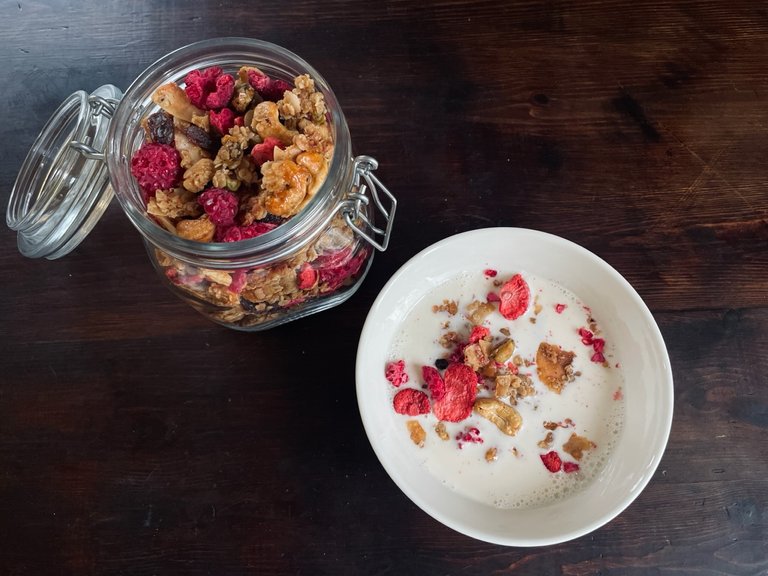 I used to intern at a high end restaurant/hotel and this granola is an adaptation of what they had on the breakfast buffet. An adaptation because I can't actually remember the recipe, other than it had the basics plus pistachious and freezedried berries.
My granola consists of:
Rolled oats
Honey (and agave suryp because I wanted to use that up)
Canola oil
Nuts
Coconut flakes
Raisins
Freezedried strawberries and raspberries
Salt
Cardamom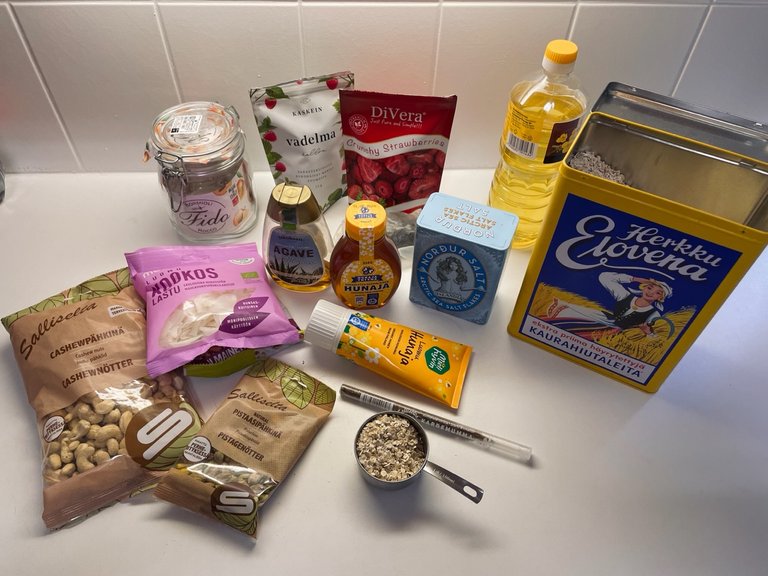 Along with these incredients I ended up adding a bit of brown sugar, vanilla sugar and cinnamon. You could make this really christmassy by going with dried apples and lots of cinnamon. Obviously this recipe is really easy to modify to your liking.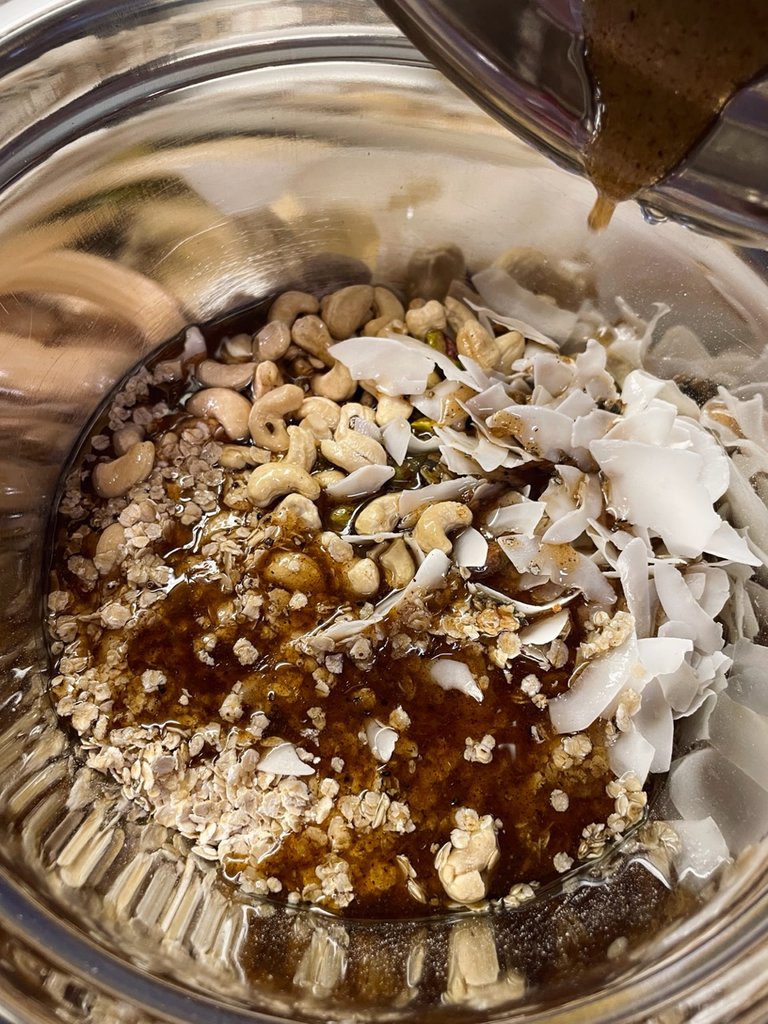 I whisked together the oil, honey and spices, and then stirred the slurry in with the other incredients, leaving out raising and berries because those will be added last.
Evenly layer on a baking sheet and toss into the oven for about 20 minutes at 150C. Keep a close eye on it, stir halfway and if you like clumps on your granola, press it with a spatula.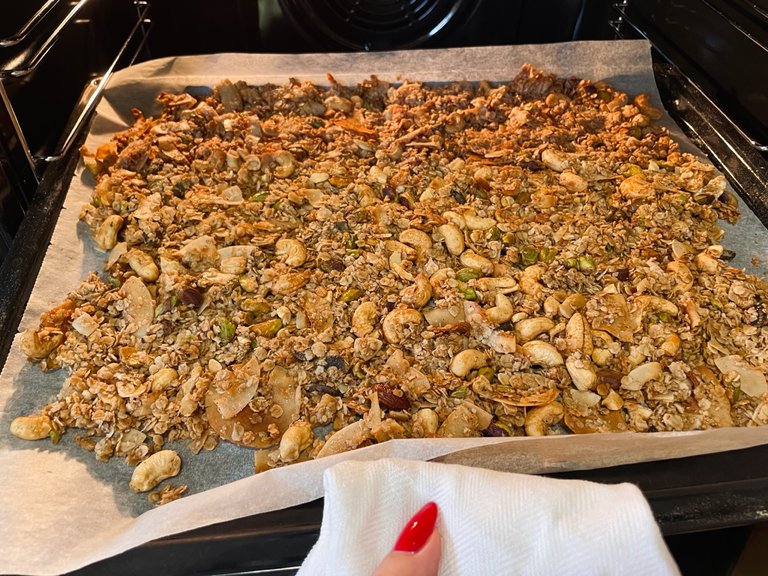 Take out when it's lightly golden in colour and make sure you let it cool completely before breaking it up and addind the berries and raisins and you're done.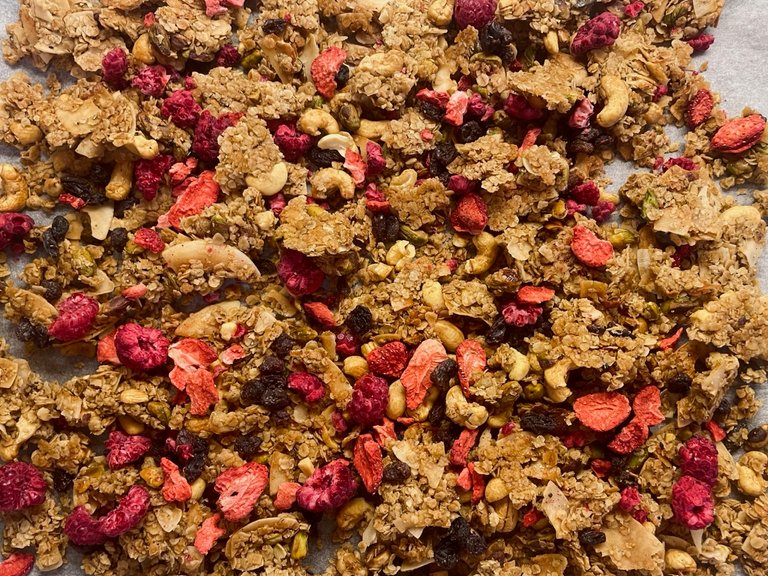 Easy, fast, delicious and pretty too!


I was thinking this might be a good gift for family members durings Christmas, with a bottle of red wine and packaged nicely. Don't you think?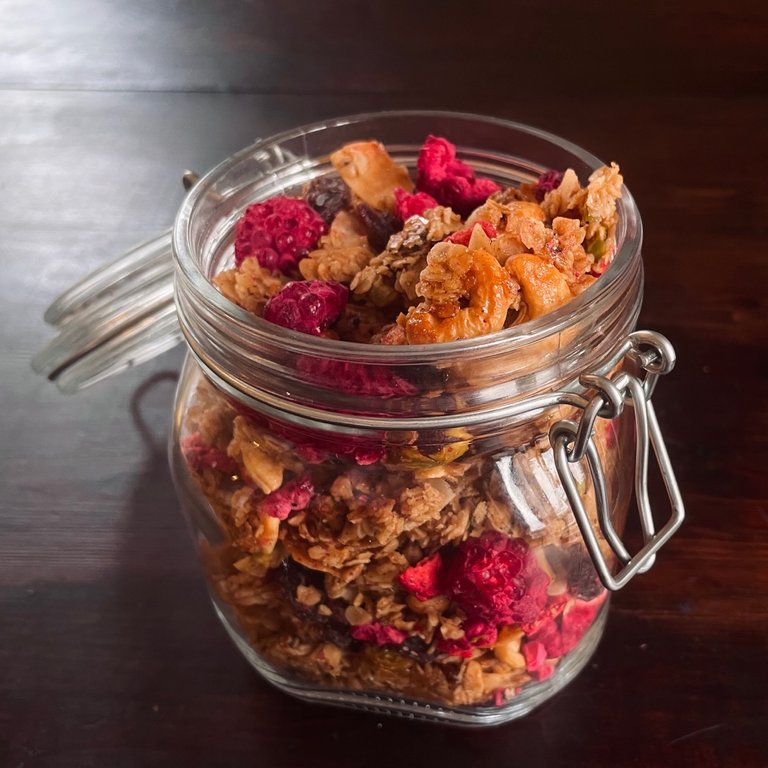 ---
---