Hyvää Vappua!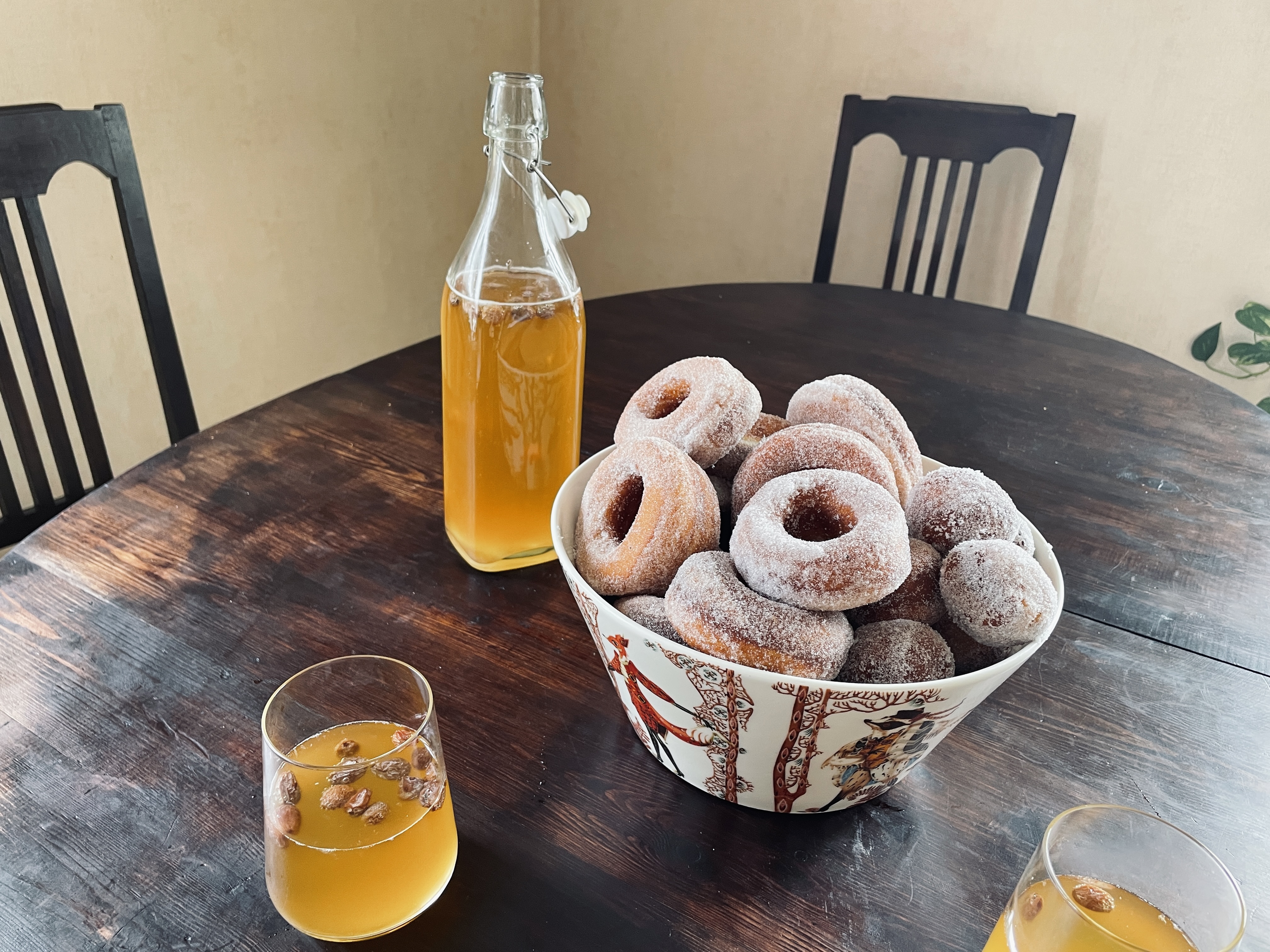 Happy May Day!


It's a tradition to eat munkki's (our version of donuts) and drink sima (a kind of homemade mead) on the first of May. I obviosly pride myself on making my own sima and munkki.
I started the sima on Monday because it needs to ferment proberly to get that distinct flavour and a bit of bubbles. If you go overboard with the yeast and sugar and give it time, you'll develop a low level alcoholic drink. Everyone has a grandma or an auntie that served the kids sima that most definitely gave more than just a sugar high.
The munkki dough I made last night and let it bulk ferment in the cold overnight so it was ready for shaping first thing in the morning. The dough is basically your average cinnamon bun dough, but I put quark and grated lemon zest in mine to give it more flavour and freshness.
I always make both the donut shapes and the donut holes too. I myself prefer eating the little balls. After shaping and letting them rise again, munkki's are fried in oil and tossed in sugar.
In terms of calories, if one were to count them, we don't need to eat anything else today after having a few munkkis and sima for breakfast.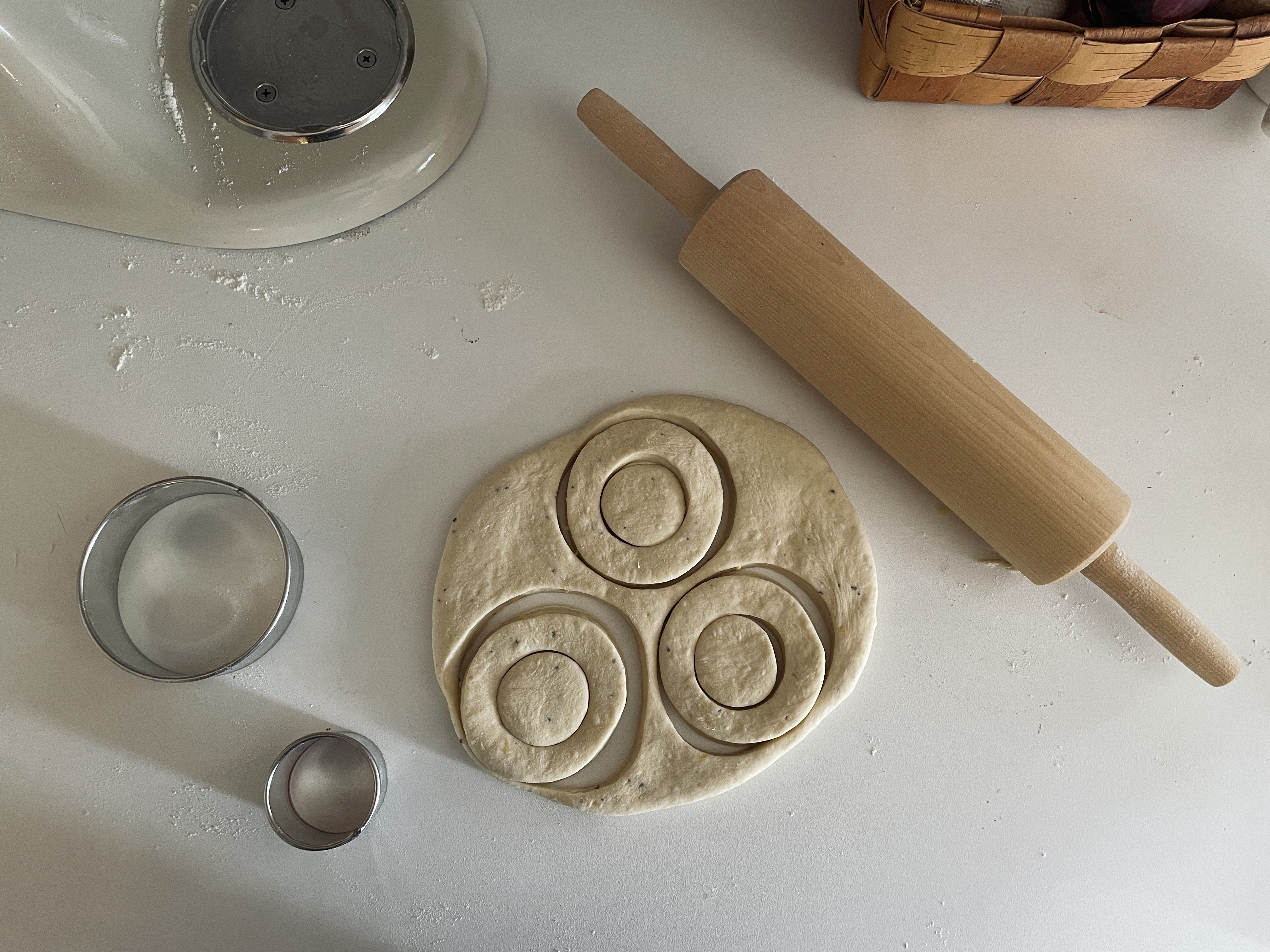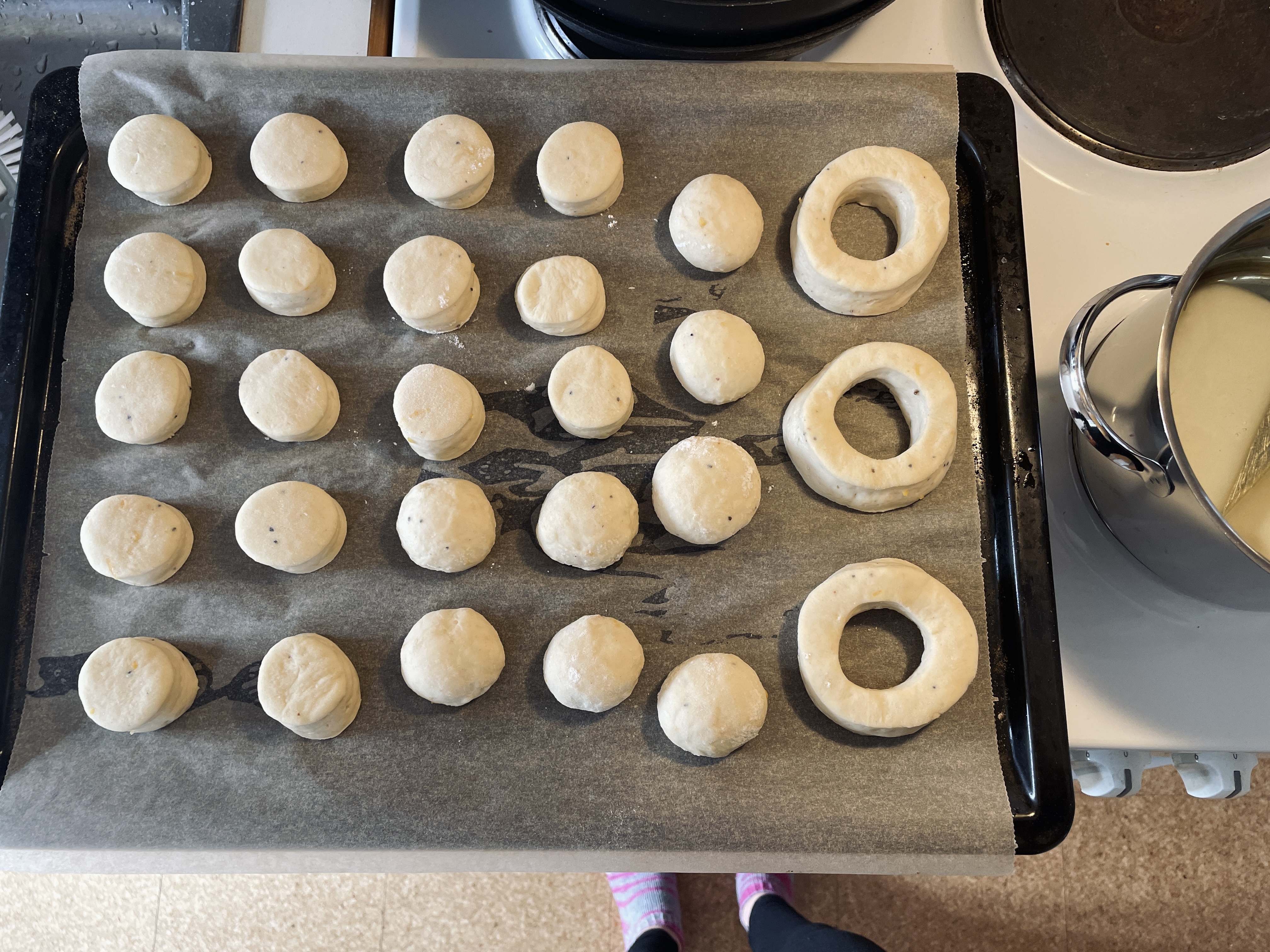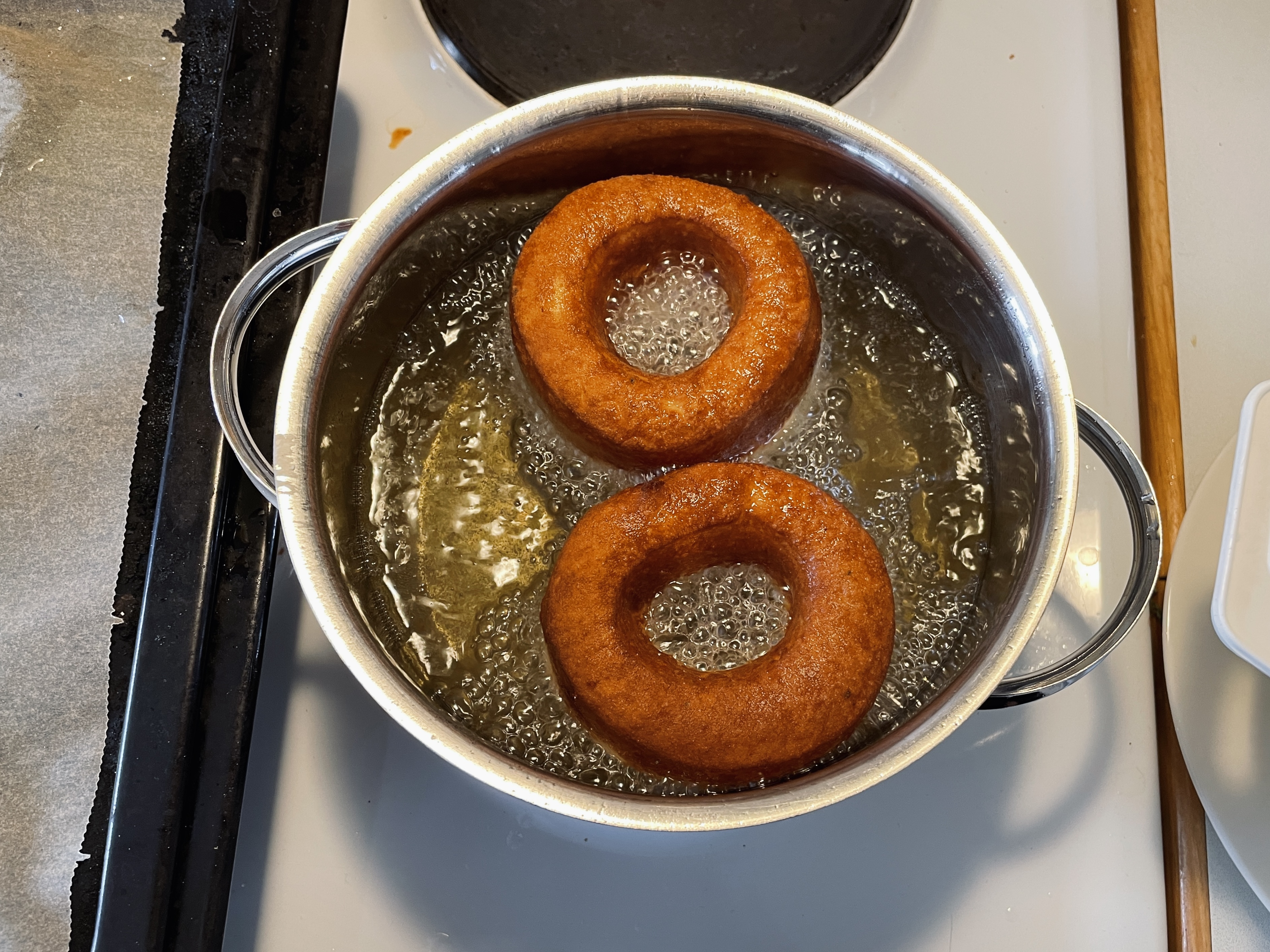 ---
---