Kitchen Aid Re-greasing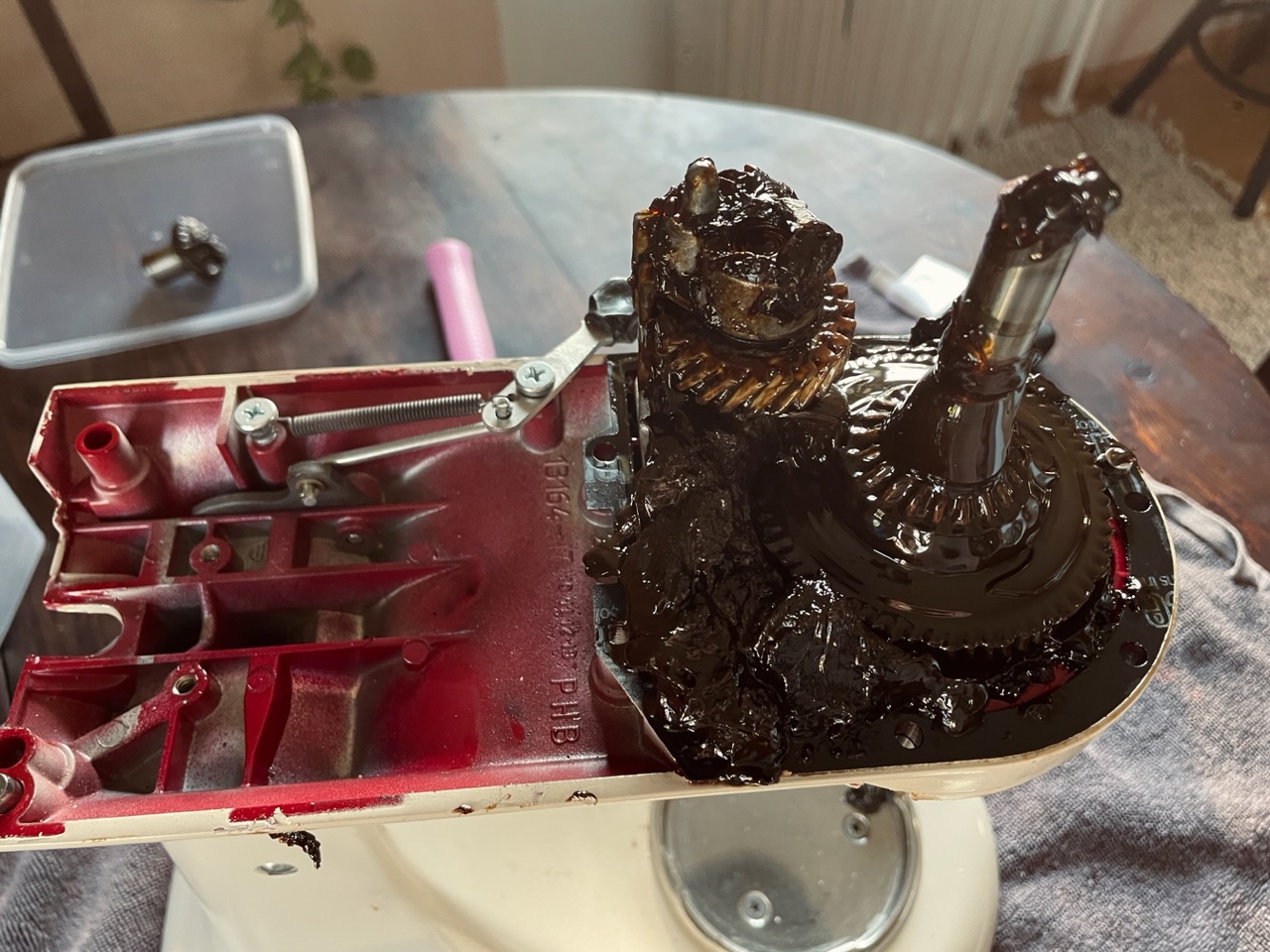 I've had my trusty Kitchen Aid Artisan stand mixer for about ten years and lately I've noticed it doesn't run as smoothly anymore and seems to heat up quite fast. I figured it was finally time to change the oils and check the gears.
I was gonna make the man do this but he's busy with changing winter tyres to the car so the hell with it, I'll figure it out myself with Youtube. It can't be that hard, and if it is, the man will come to the rescue.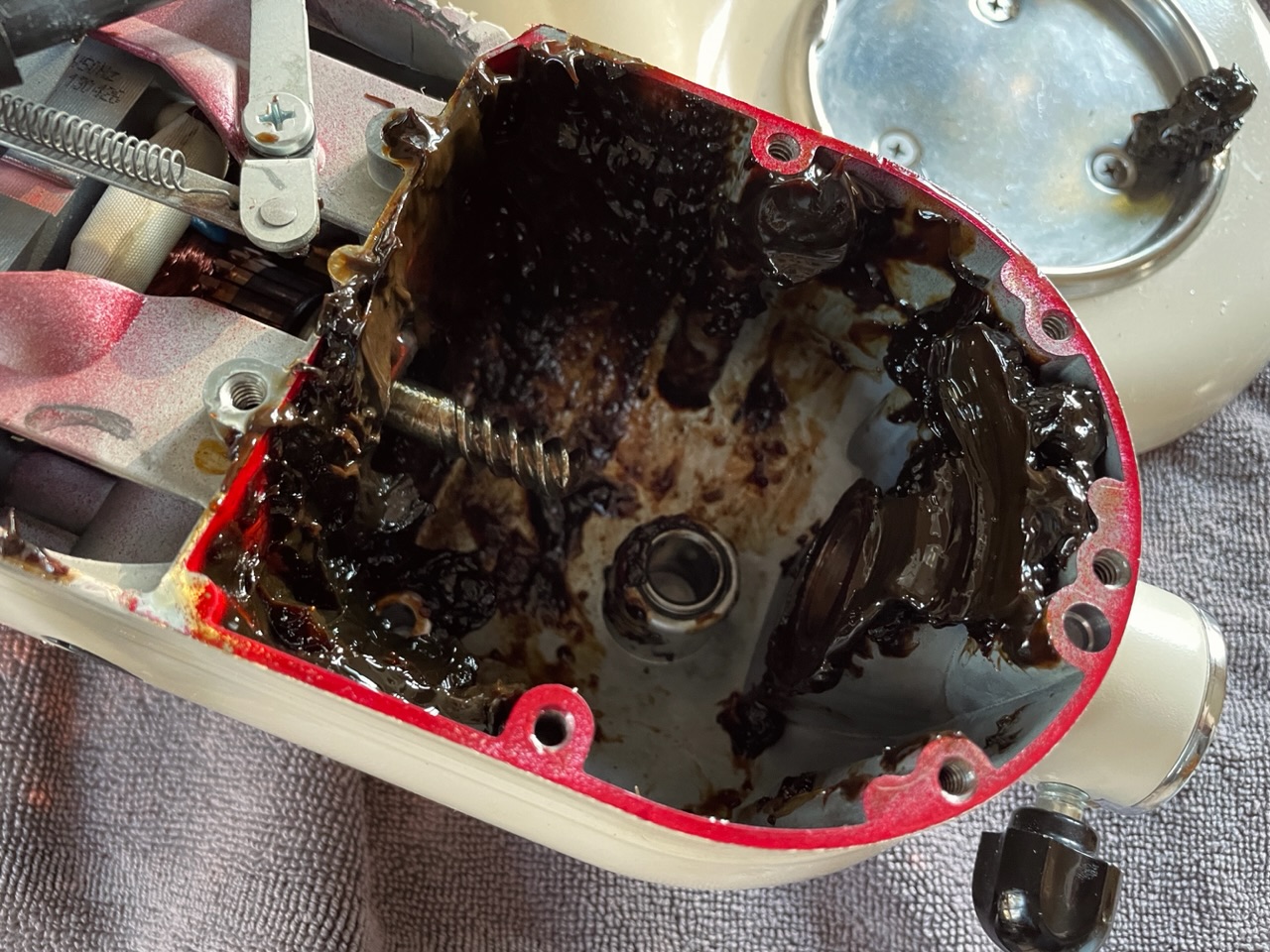 I'd say this looks about right for ten years of use and a high time to clean up the old grease and slather in fresh one. Mind you, I have no idea what I'm doing, just following this tutorial.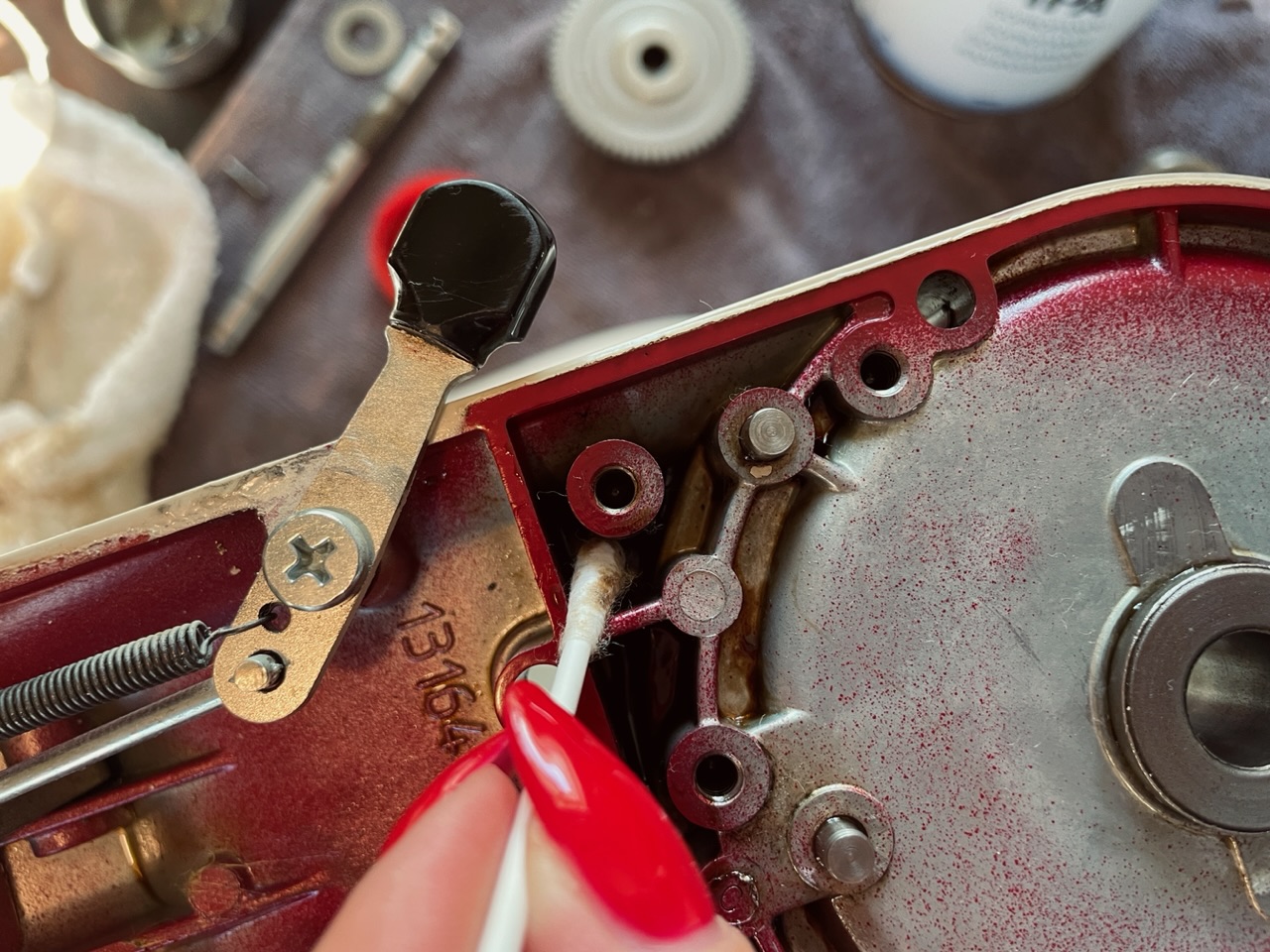 I took great care in cleaning up the old grease, and it did take me quite a long time. I used up lots of paper towels and q-tips and even washed some of the gear thingies with dish soap. I then inspected all the gears to see if there was any damage, as if I knew what to looks for really. Since everything looked uniform, smooth and regular, I figured my gears are probably all good and the stand mixer would run as good as new with the fresh grease.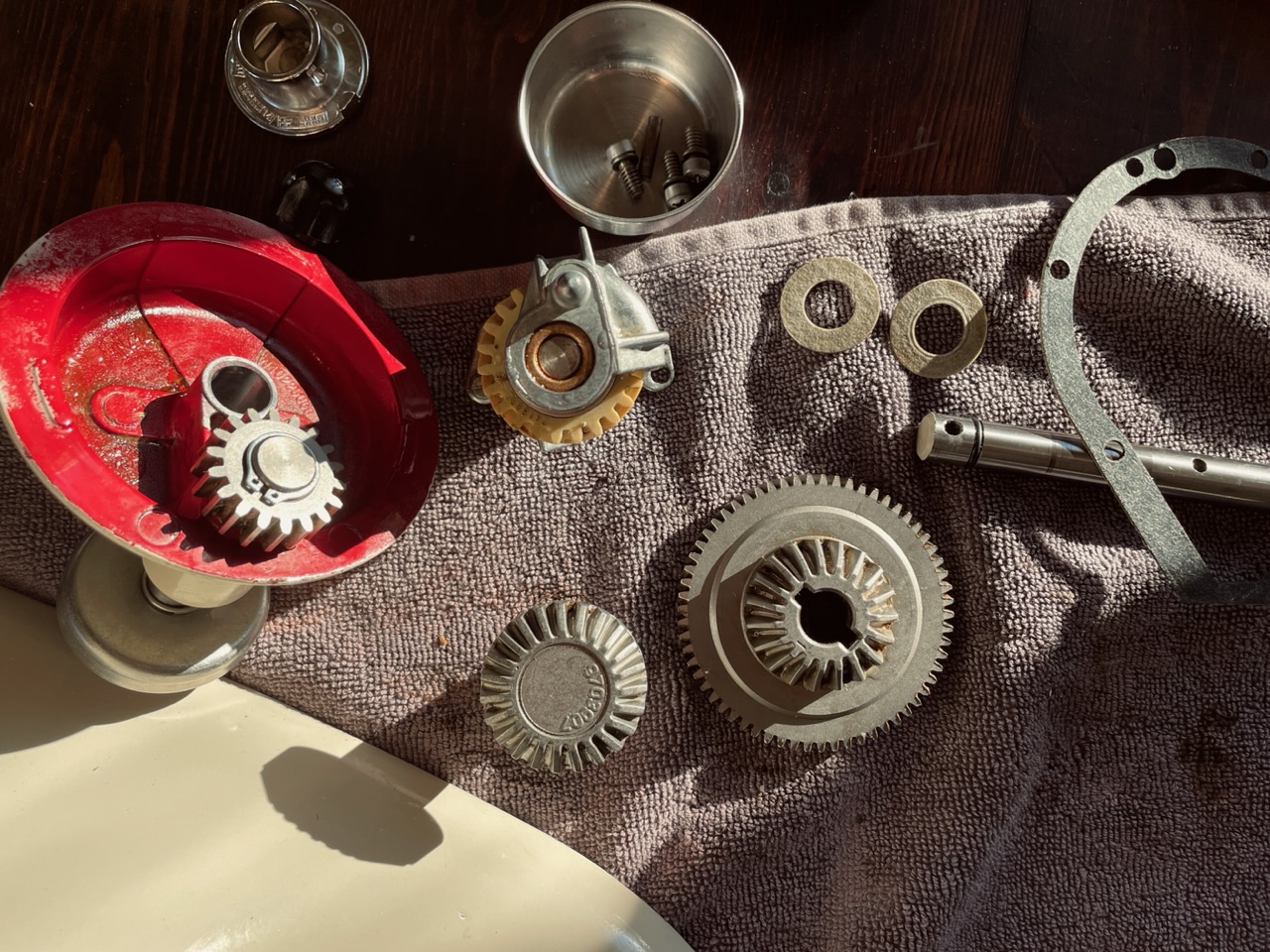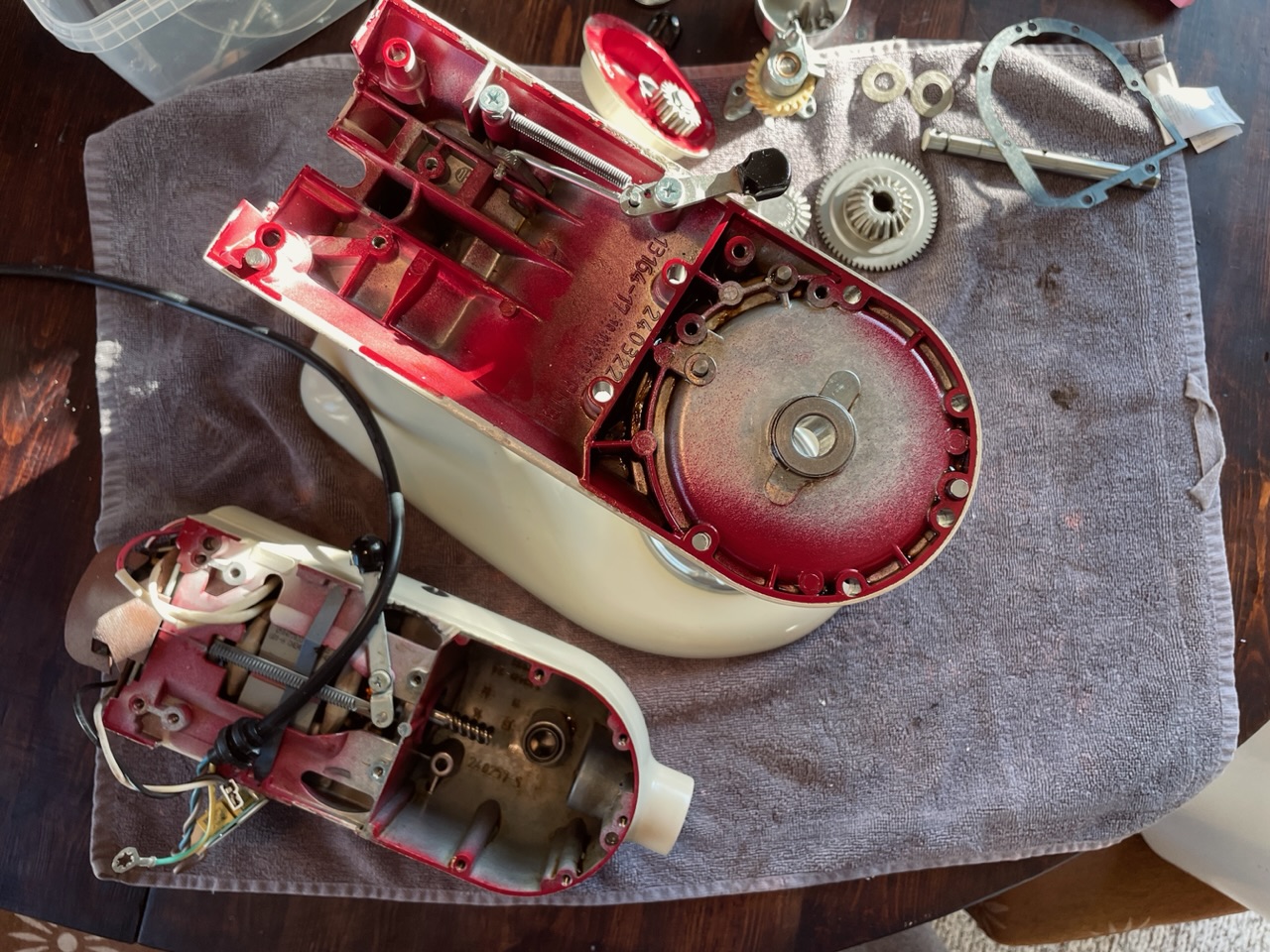 The man bought me basic white vaseline to put in, which should be fine probably maybe yes. At least it's food safe, I've probably eaten pounds of this as lip gloss over the years.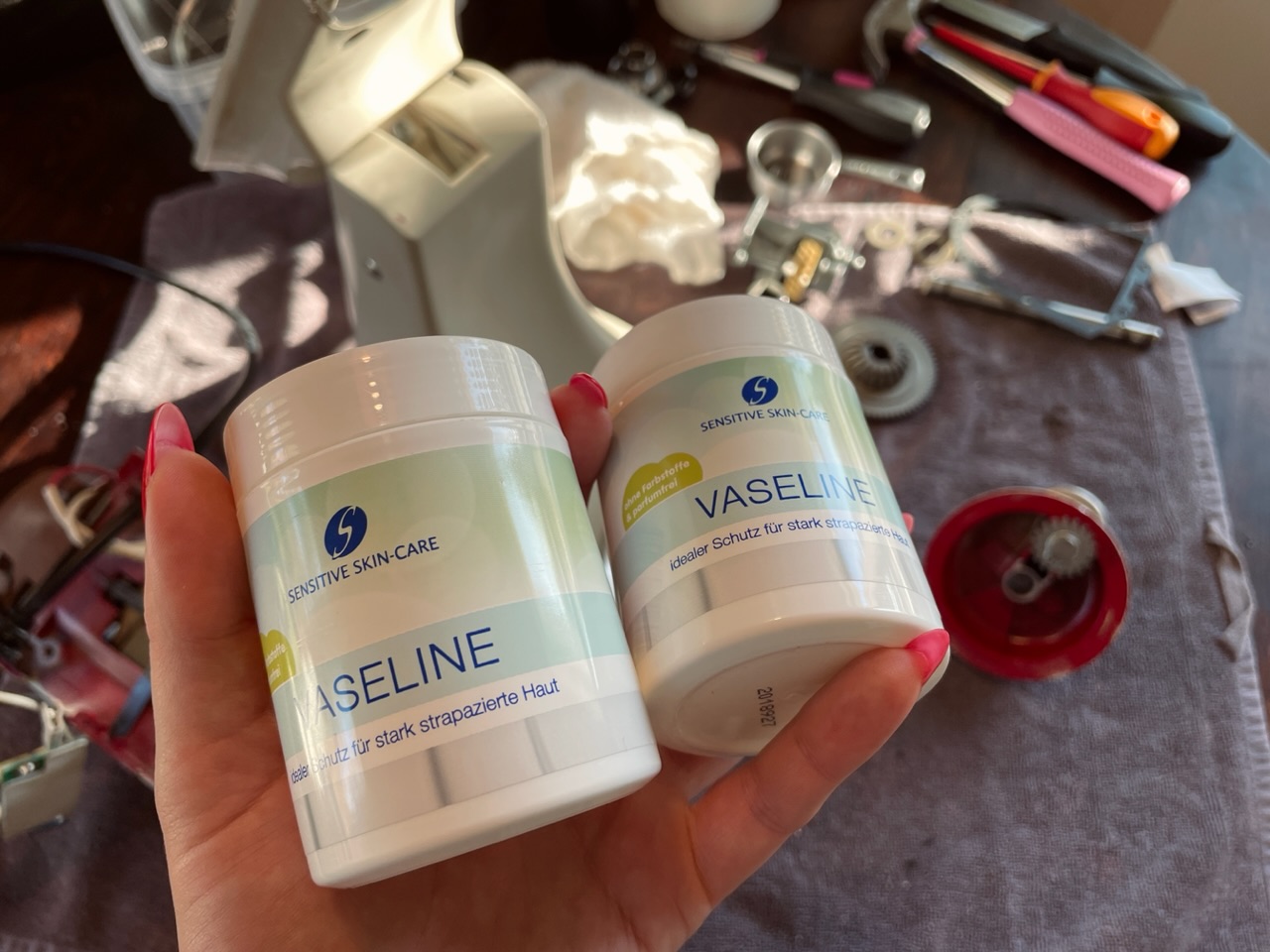 I completely failed in taking any pictures when I put in the new grease, even though I thought I did. I quess I was too greased up myself and so was the phone because I kept rewinding the youtube video while I worked to make sure I put everything back perfectly. I got it all in and there wasn't even any extra parts left over!
I ran the mixer on low speed for a few minutes to spread the grease and it seems to be running smoother. I'll do a real world test with bread dough next week but I think I did good. Now that I know how to re-grease and that it takes about three hours to do, I'll definitely do it more often to make sure the mixer stays in great condition.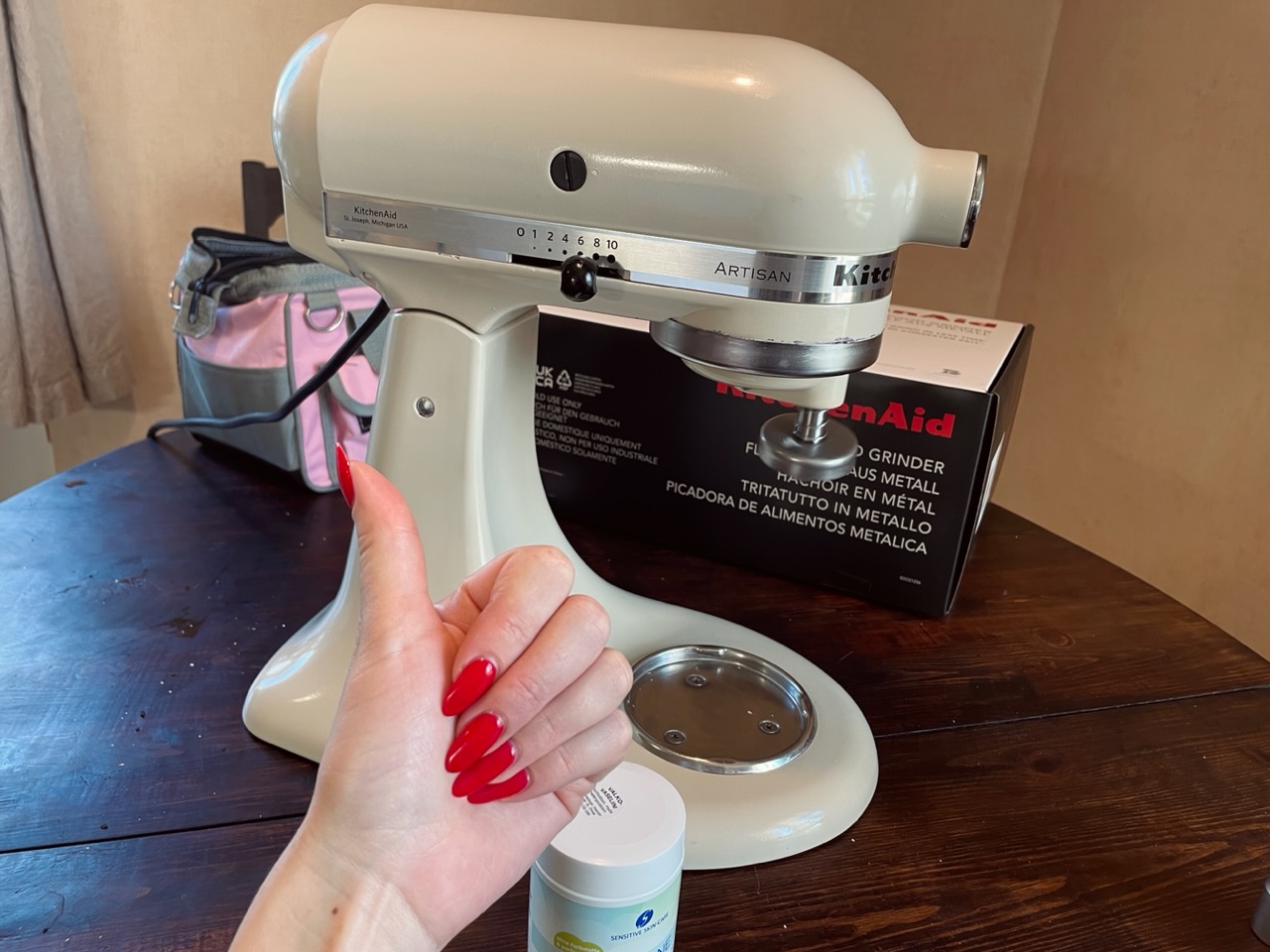 My Kitchen Aid is ready to run for another decade!


P.S. Peep the new addition to my Kitchen Aid, the meat grinder. It was waiting for me to service the mixer before I try it.
---
---