Knitted Camisole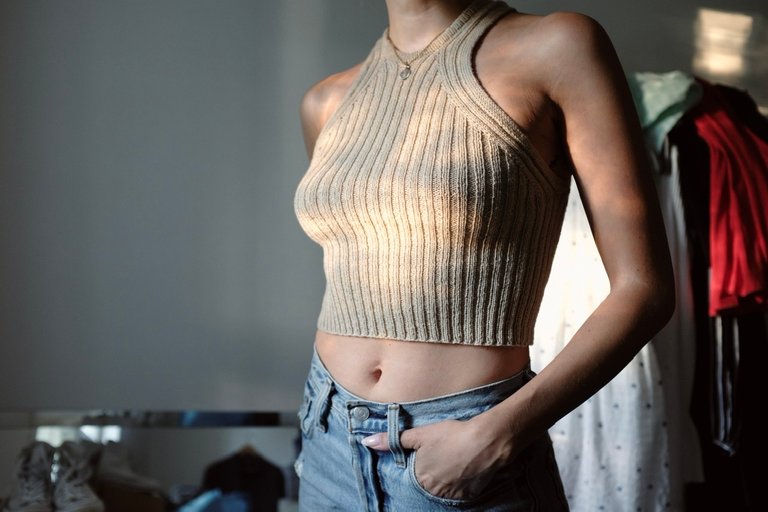 Finally managed to finish this top and I think it turned out pretty nice. This shape of top is my favourite to wear anyways so it's nice to have one I've made myself also.
The pattern is called Camisole No.5 from My Favourite Things Knitwear, a Danish designer.
I enjoyed knitting this so much and learned a couple new techniques while at it, the double knitted armhole edges, and kitchener stitch bind off for the neckline. This kind of finishing touches make a huge difference and I think the piece ends up looking way more professional instead of crafty, if you know what I mean.
I happened to have 2 and maybe a quarter skeins of Sandnes Garn's Sunday yarn and I wanted a crop top, so I gambled and I had just enough to finish. The pattern called for 3mm cable needles but I only had 2,75mm ones, but I like a tight knit anyways. After joining the work in the round and knitting just past the boobs, I changed into 2mm needles to make sure the body stays tighter better without doing decreases. You can barely see the difference but I'm sure it was a good choice in the long run.
I was smart-from-afar (a Finnish idiom that doesn't translate perfectly) and weaved in most of the yarn ends while at it, so I only had to do minimal finishing at the end. I should probably wash and block this knit but I'm too lazy for that, I want to wear it now, not tomorrow, and I already have plans and materials for my next big knit.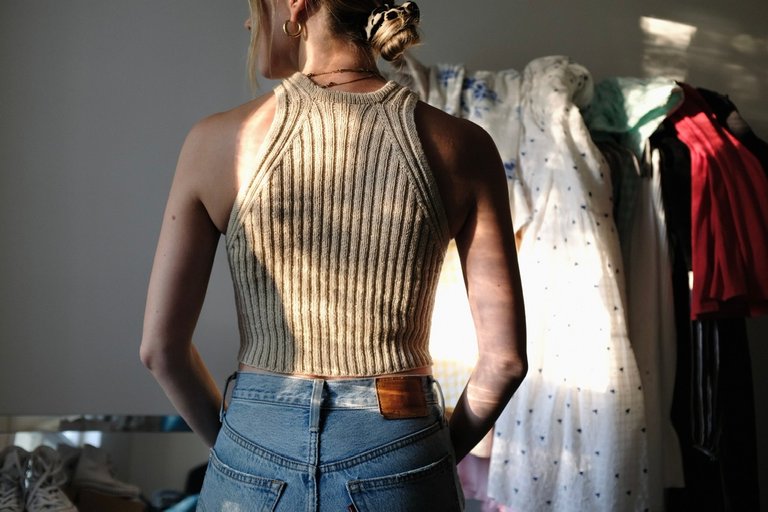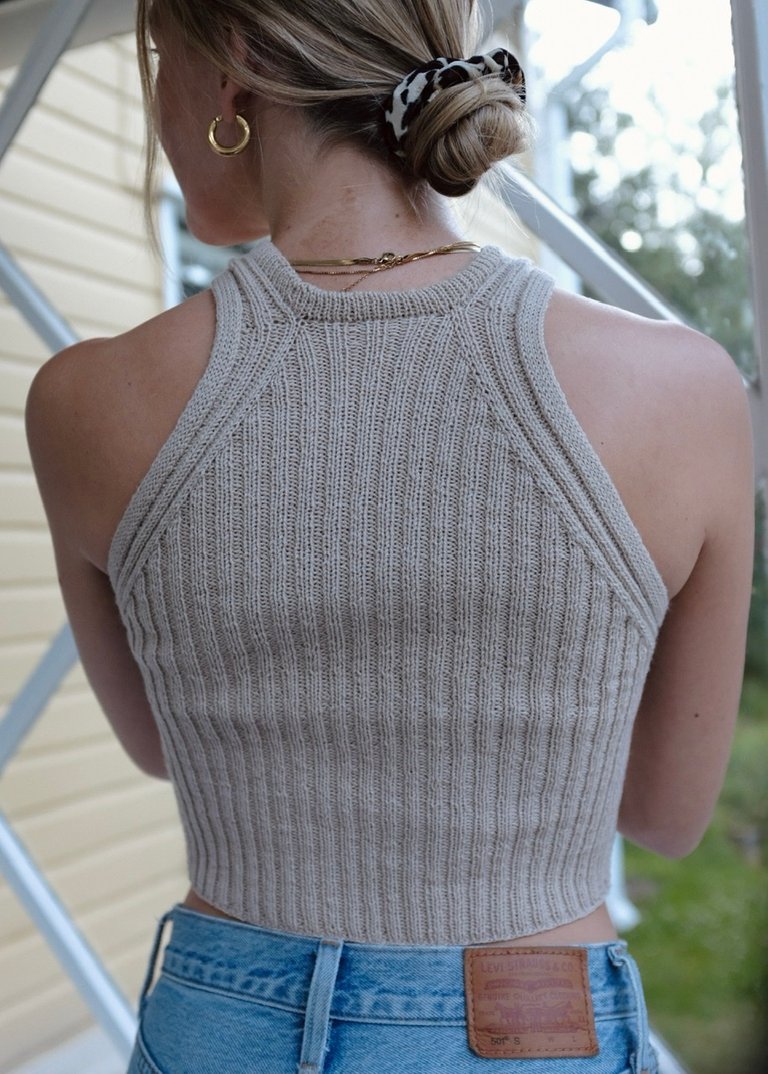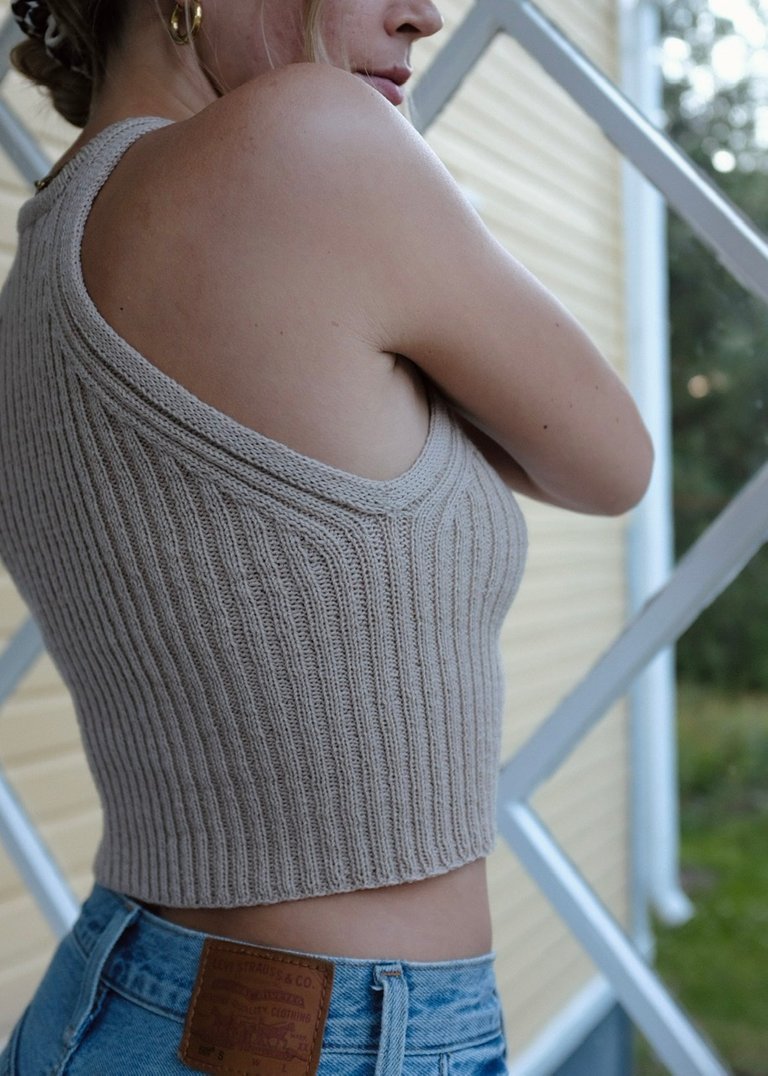 ---
---