Nearly Neon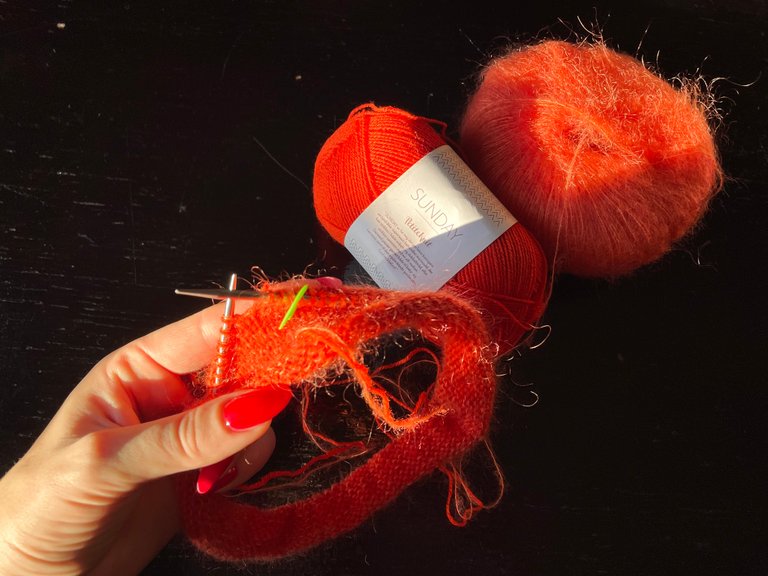 Let me start by saying that neon is so not my thing. It's nice to look at on some people and with these modern yarns I'm soooo tempted to buy them but I know for a fact that neon colours do not suit me.
I'm making an exception and filling my neon desires by knitting an almost neon orange hat for a very particular purpose; hunting. I don't actually hunt myself but I tag along from time to time so I need appropriate clothing for it. For big game hunting it's mandatory to wear a neon orange hat and a vest because then your fellow hunters can see you. It used to be red but because there are colourbling people who can't distinguish the forest green from red, someone figured out a neon orange would be a safer bet. If there are any colour blind people here, let me know if you can clearly see the difference between the orange hat and the neon green skein next to it.
All the neon orange hats they sell at outdoor and sporting goods stores are usually acrylic, fugly and ill fitting so I decided to make a fancier version that I'd actually like to wear. I've done a couple hats from this same combo of Sunday and Tynn Silk Mohair so I knew if I just found the right colour it's what I would go with. Sunday had a lovely bright orange but the silk mohair is a bit duller in colour so my end result is probably not neon enough in real life but I'll take my chances!
I have plans for the green yarn too, but it's not for myself. My hairdresser is having a baby and I don't know if it's a girl or a boy but I know the mama loves to wear neons herself so I'm gonna surprise her with neon green baby socks the next time I have an appointment with her. This is Finland and babies are put in wool socks from the day they are born and of course they need many pairs. I'm sure there will be several baby blue or pink socks gifted so I'm hoping a neon green will be a nice surprise and the baby and mama can match in a fun way.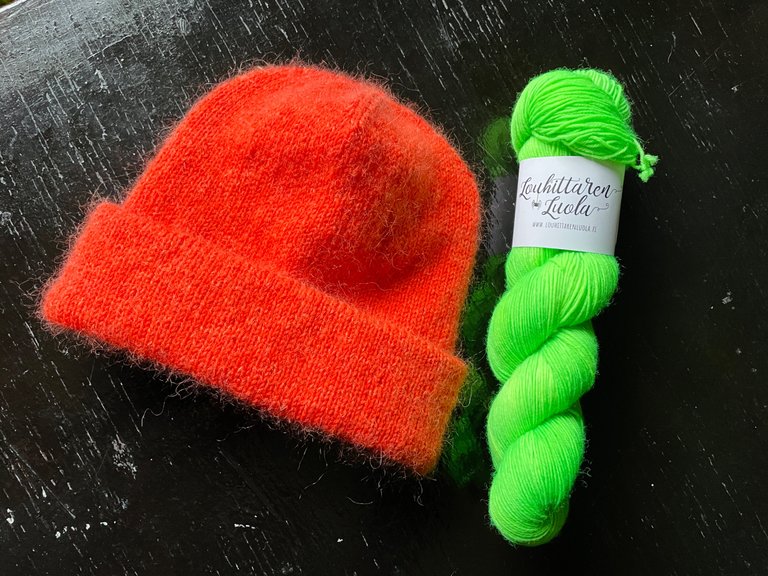 I've yet to even start my Christmas gift knits, I'm gonna need to hurry!
---
---