On the Sea Ice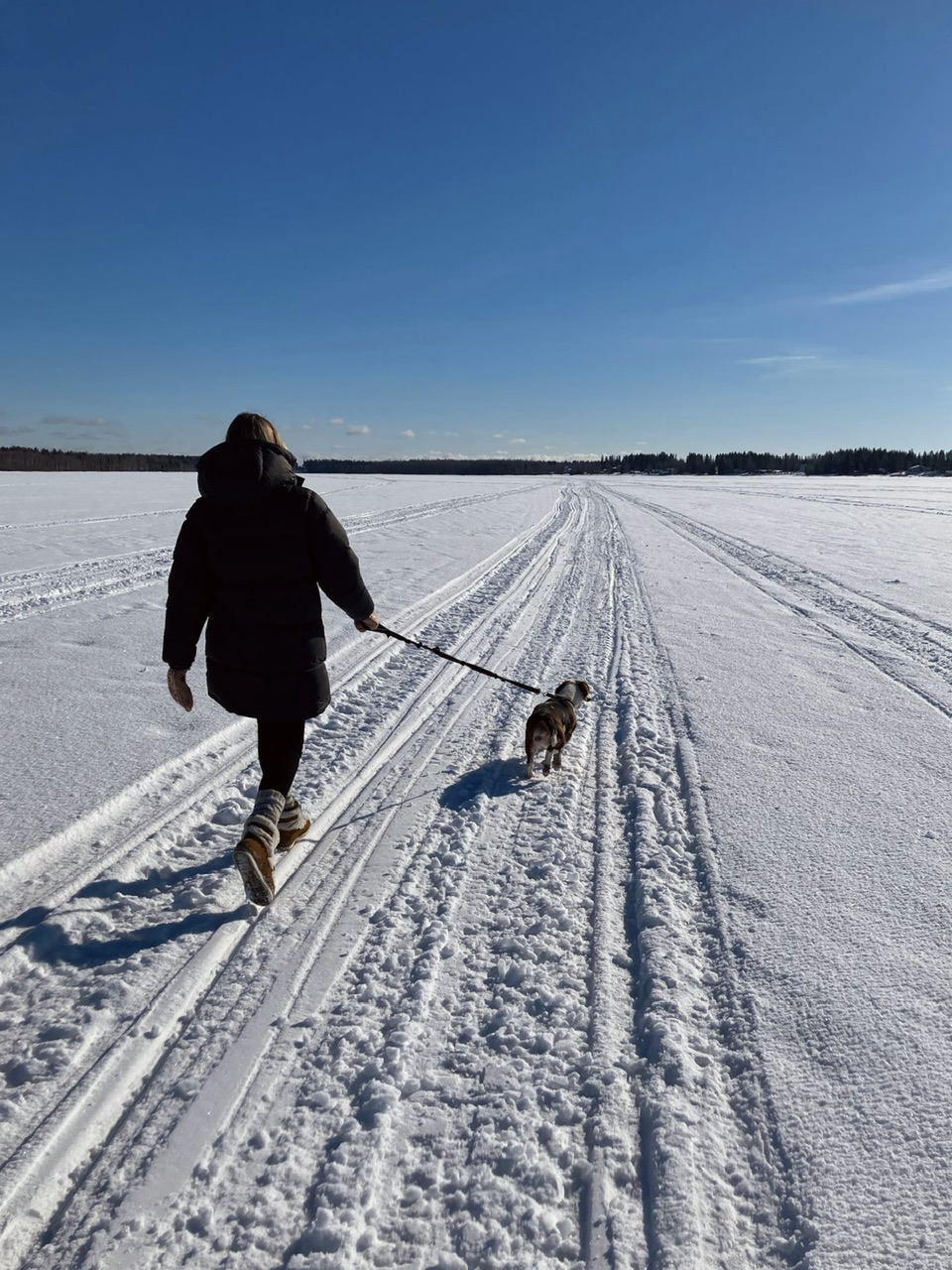 It's officially spring equinox and nature is serving peak winter wonderland weather, as it should. Winter is often at its most beautiful from January to March because not only is there lots of snow, the sun rises above the horizon for more than a few hours and makes everything look covered in glitter. The magpie in me is pleased.
Even though the temperature is a few degrees below zero, the sun feels super strong and warm. The fresh snow from the previous days serves as a huge reflector and there is no way you can see properly without having sunnies on.
As it was such a beautiful spring day, we went for a walk on the sea ice, and we weren't the only ones. Almost had to walk over to Sweden to have some space! Just kidding, plenty of space but felt like the whole town had the same idea. There were a lot of people sking, walking, ice fishing and driving on snowmobiles and ATV's. There is a little lighthouse further with an iglu cafe next to it but it was too far to walk to. I was a little jealous of people with their fun vehicles because how awesome is it to go full throttle on the ice with no obstructions, aside from the people here and there.
Anyways, it was very nice walking on the ice because the snow wasn't very deep and with the warmer period we had, it's packed on pretty tight. Also the "snowmobile highway" was good for stomping around without snow shoes. I don't actually know how thick the ice is here but I'm guessing it would be around 45cm. No ice roads this winter because it hasn't been cold enough. My skinny as is fine here though.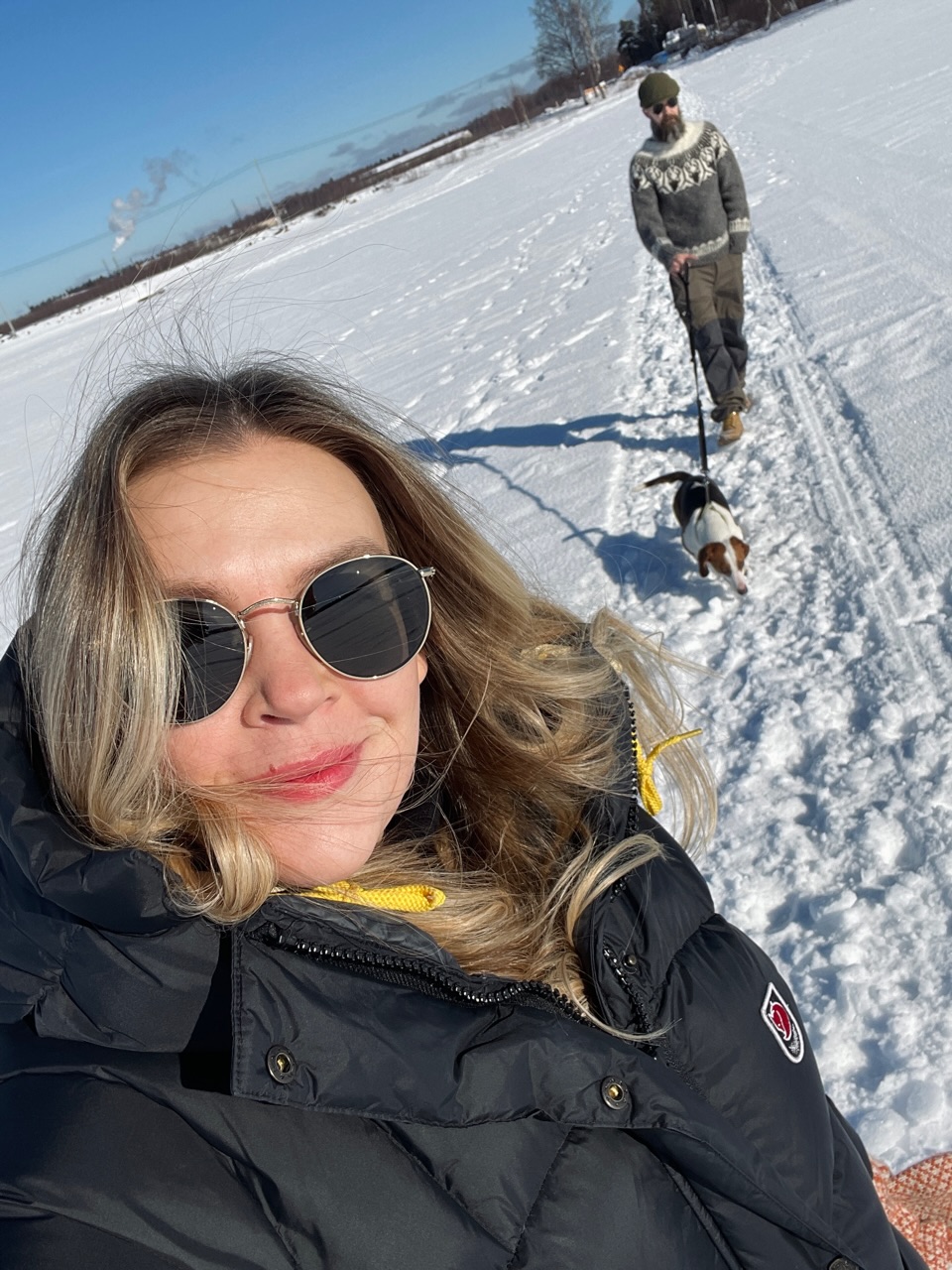 Happy spring time everyone!
---
---