Poor Man's Croatia
We have plenty of water and beaches here in Finland but if you dream of crystal blue clear waters, you'll be quite disappointed. Our waters are mostly very clean but look more like Coca Cola because of the dark sediment in the bottom. We are just little swamp monsters here.
If we want to have a swim in something where the water is clear and you can see to the bottom, we pretty much have to go to a swimming pool, or the semi manmade option of an old quarry, the latter of which is pictured here.
We have plenty of these old open quarries that have filled with water over time, with varying degrees of accessibility. Divers are probably the most excited about these because Finland is not the best place to dive because of the dark waters, you can barely see two metres in front of you.
I don't remember exactly how I found this quarry here but there was some info on a diver's website, a mention in a newspaper and discussion about accessibility on a forum. All the info was pretty outdated but we took a gamble and went to look for it.
On the way along the dirt road was mention about surveillance, an open gate and a No Trespassing -sign, all of which I did not much care about, this the kind of rule breaking I do. There was one car parked before the gate and the people had walked the rest of the way, and another car drove to the quarry just ahead of us. I figured the quarry is probably one of those places that techically someone owns and it doesn't fall under the Everyman's Laws, but that all the locals visit and the owner lets them.
I was right, I think, since there were several groups going in and out the short time we were there. There was a couple jumping from the cliffs and swimming so maybe the water is a bit warmer than in the river, though quarry water is usually pretty cold in my experience.
It started to rain pretty soon after we arrived and we were there just scouting, so we didn't stay long, but I definitely want to go back on a nice hot day with swimming gear and snacks.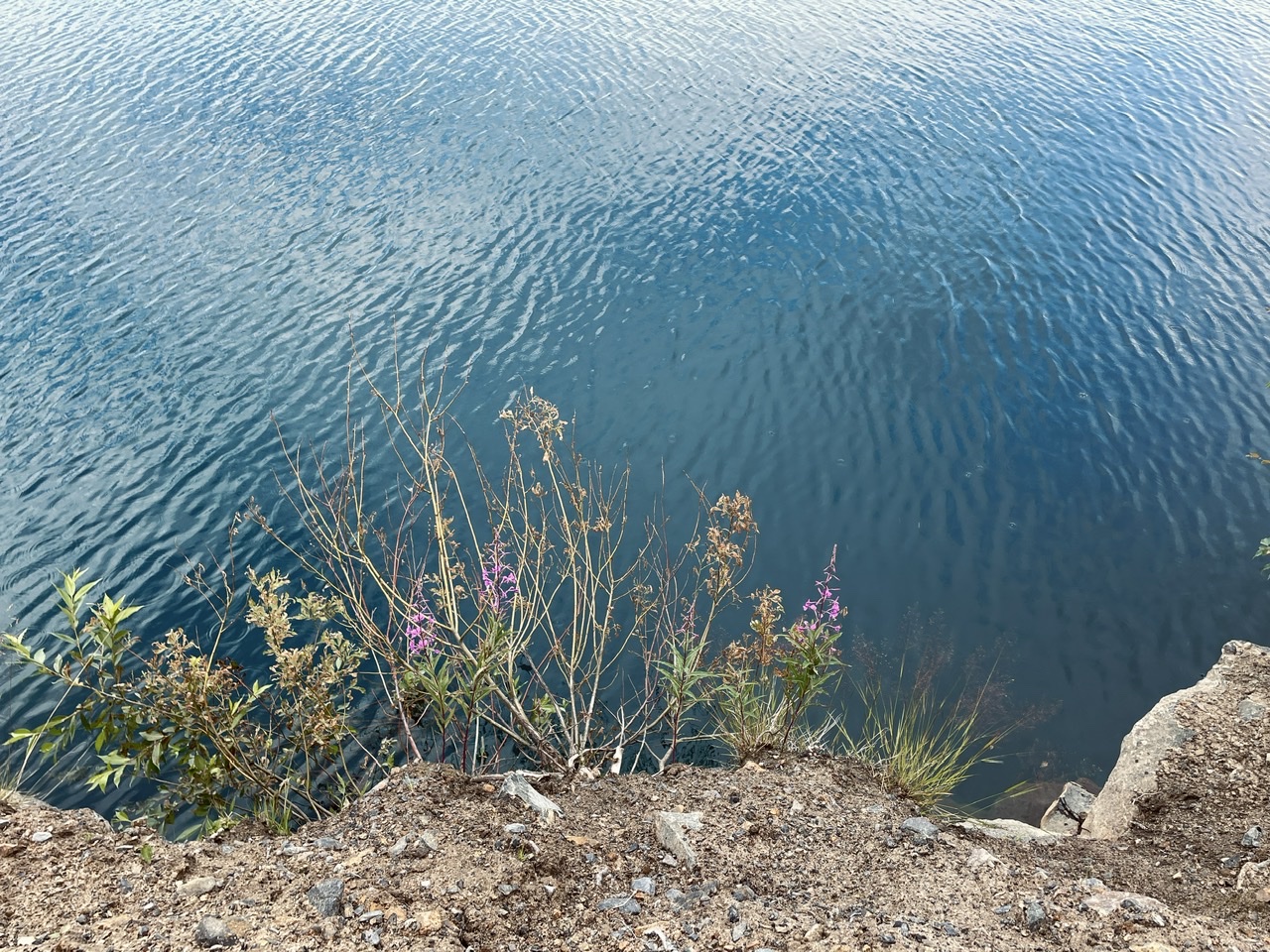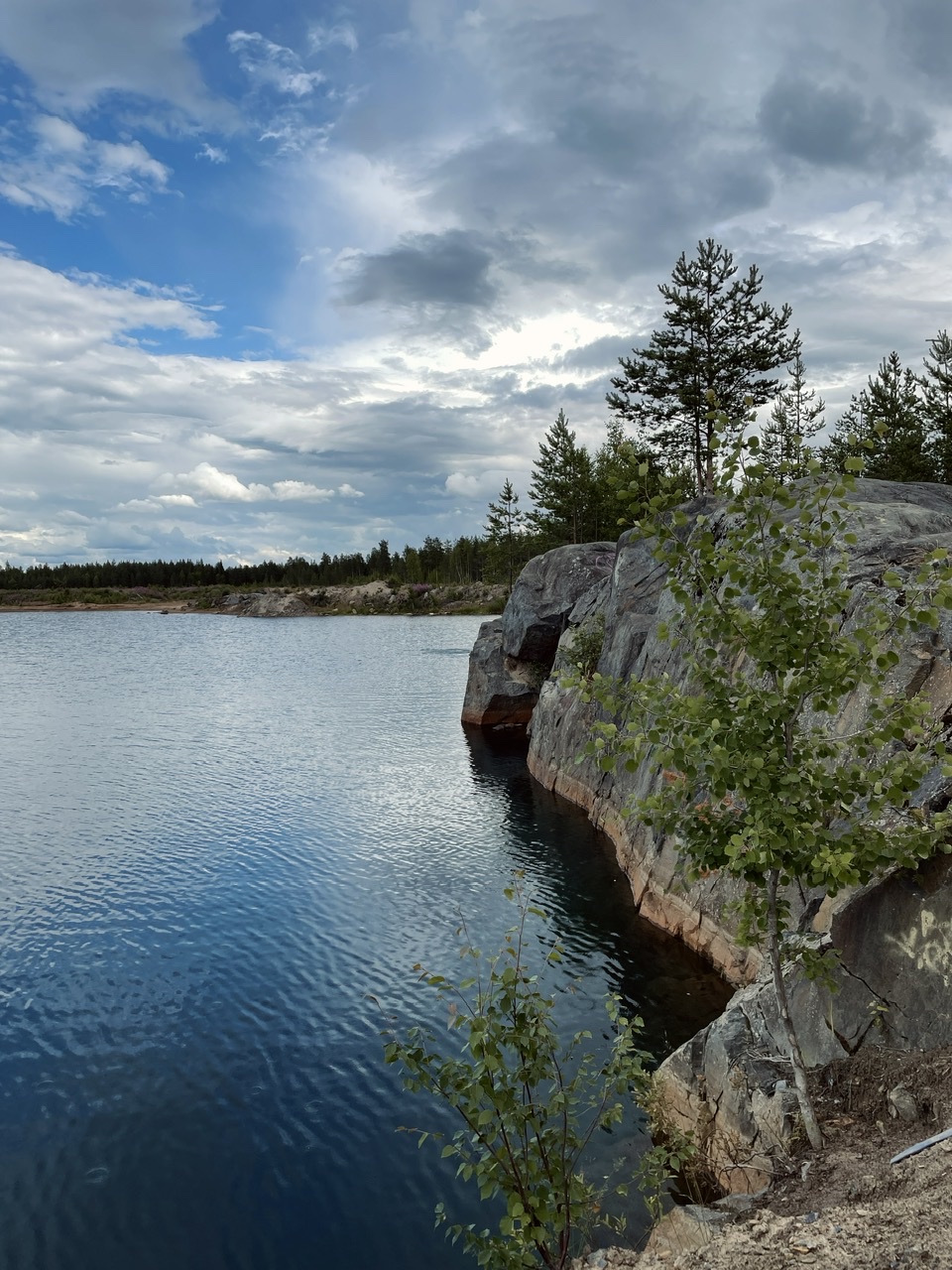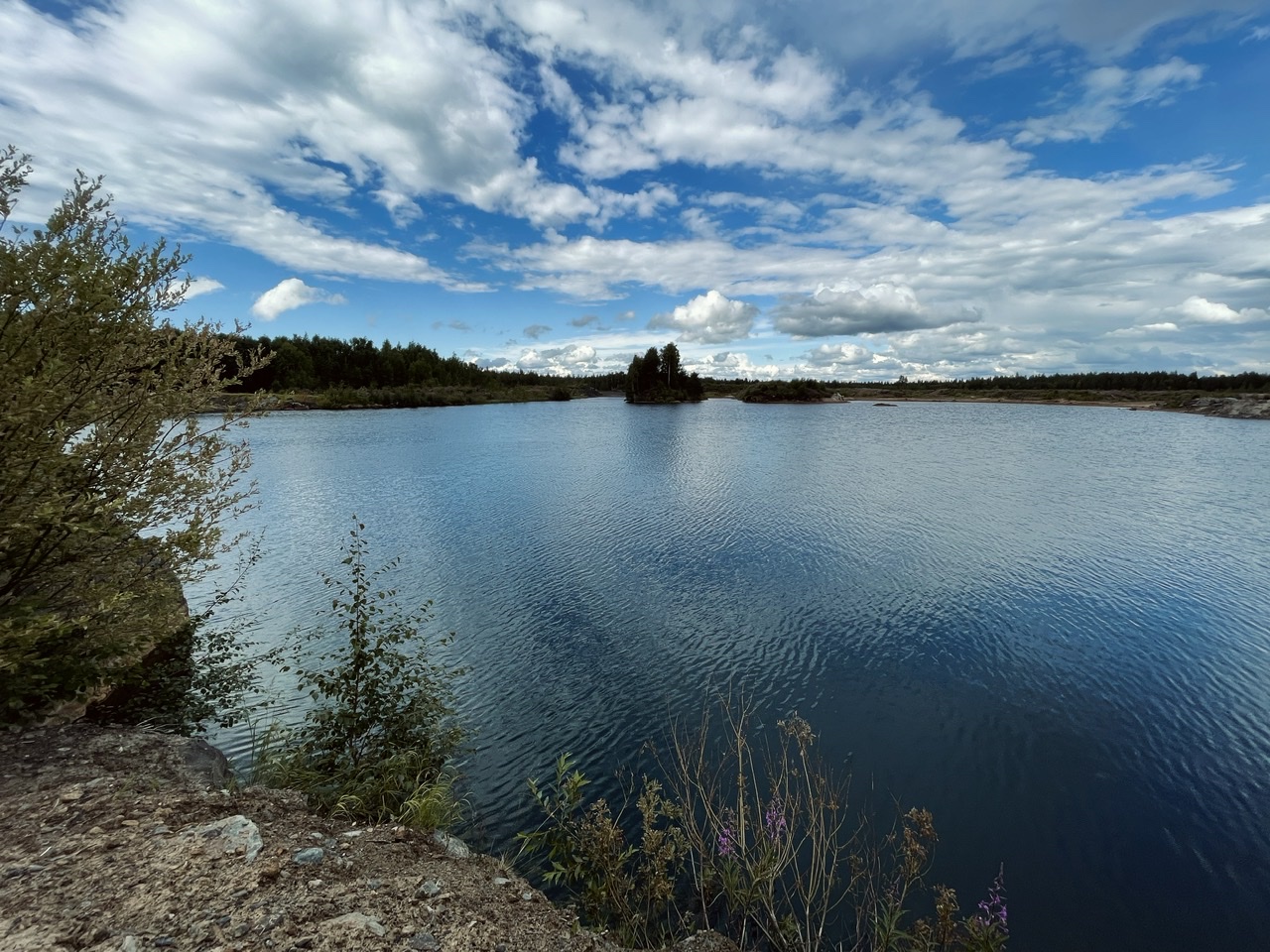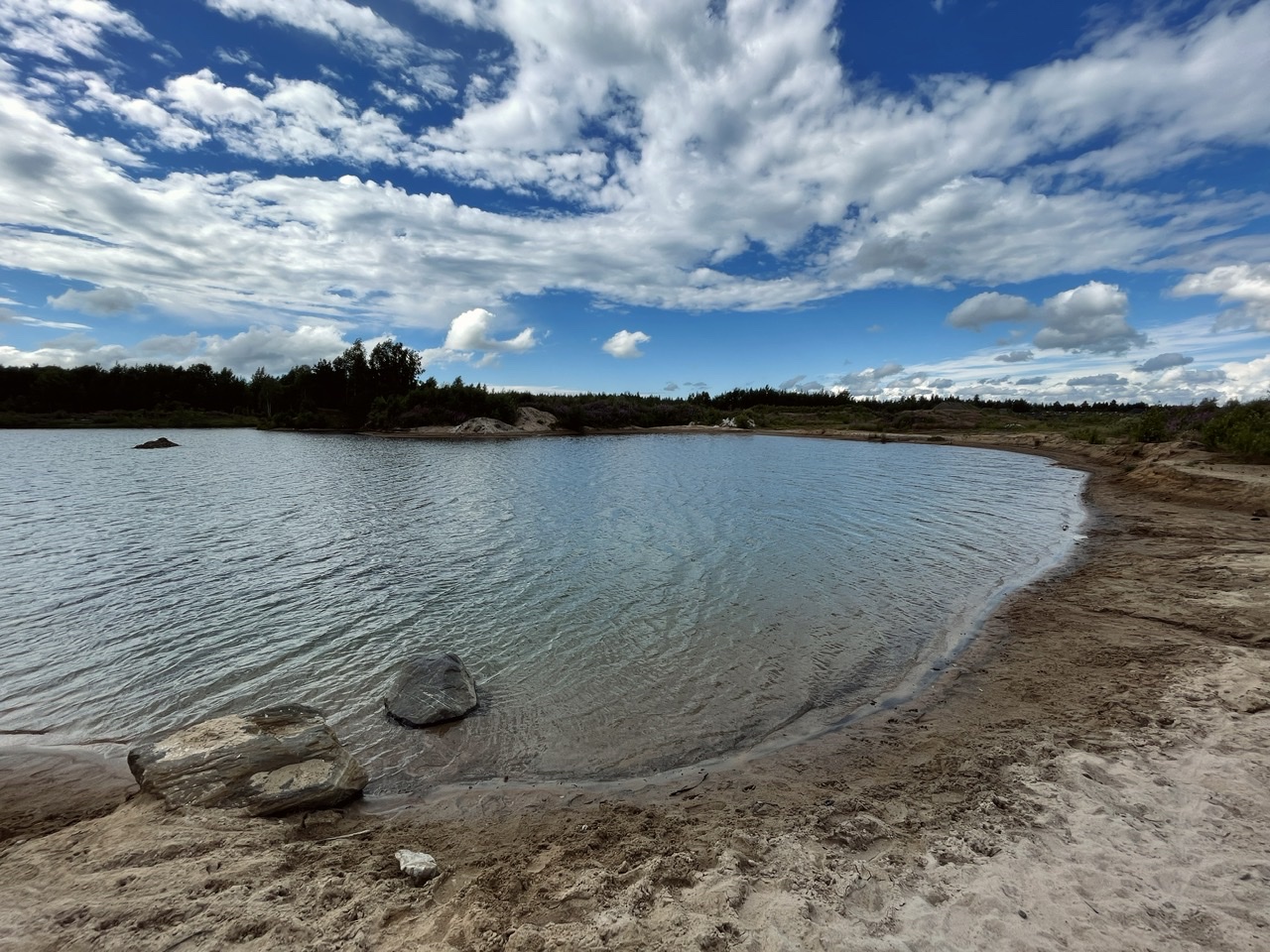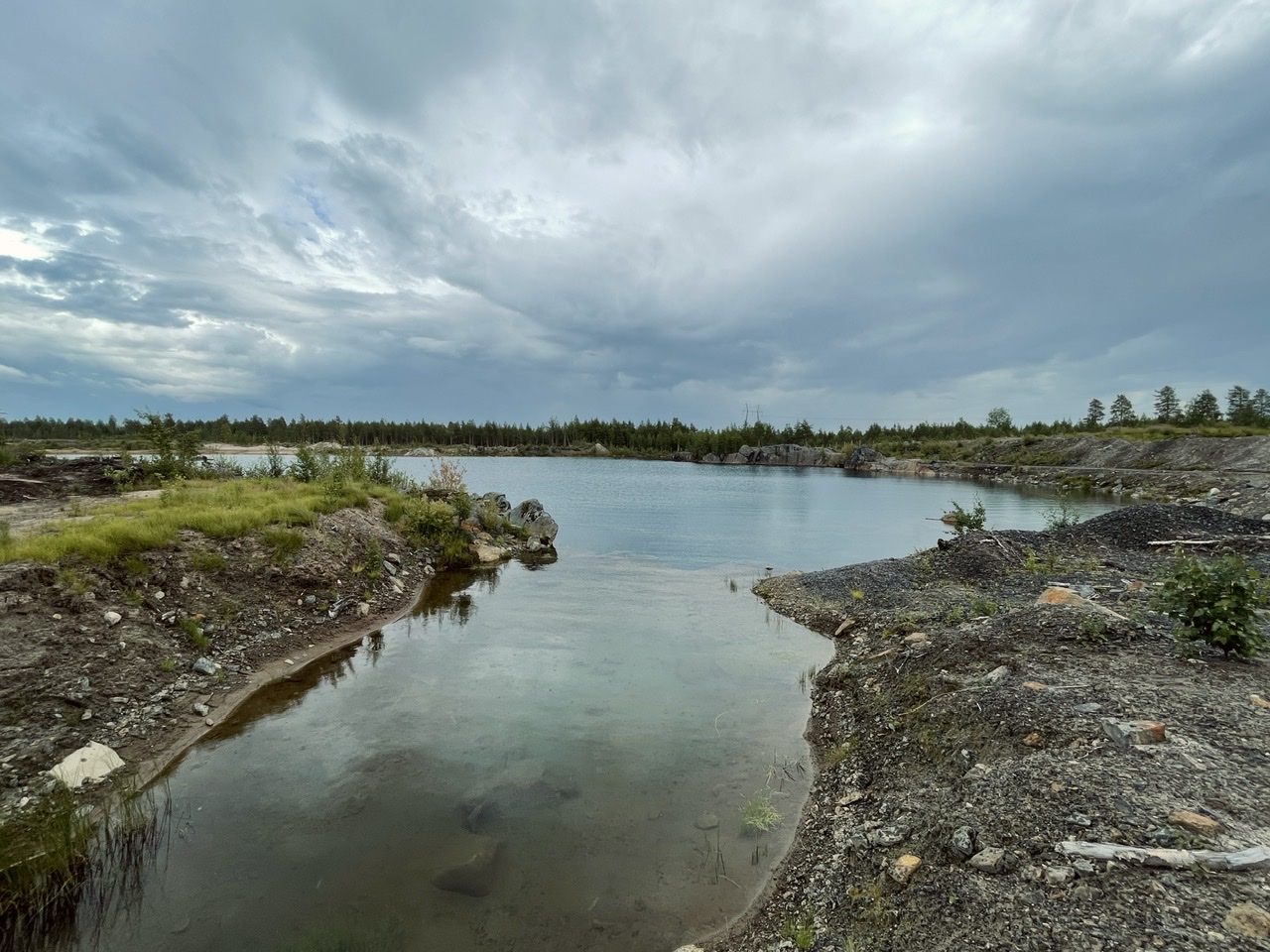 ---
---