Prada Inspired Crochet Beach Bag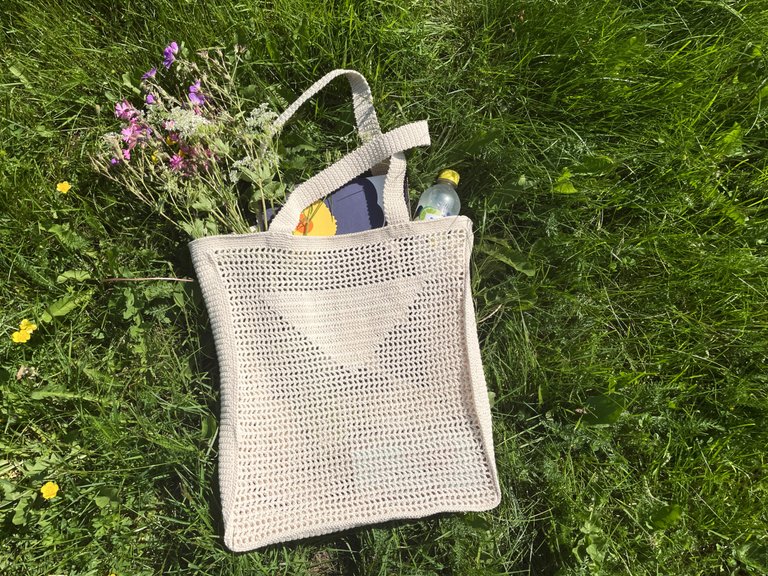 Last summer I came across a Prada raffia tote bag that is definitely cute but the price is insane for what it is; 1400€ for a simple crochet bag. It seems to be pretty popular with the fashion crowd and is actually sold out at the moment.
If you got the cash and don't know or care to make one yourself, of course by all means, buy it, but I certainly won't. I am not aversed to luxury items, I do have some, but I knew I could make it myself if I just had a bit of help.
I decided to google if someone had a tutorial up and I found this amazing free tutorial that I'm sure every beginner crocheter can follow, myself included.
I could have bought some raffia but I happened to have fisherman's twine and a 2mm hook on hand, so I used those. Obviously I had to change the amount of stitches and rows because my yarn was very thin, but that was pretty easy.
With a different material and thinner yarn, mine of course is just inspired by, and not a straight up copy, but I'm pretty happy with it. I don't crochet much so I'm pleased with my results, even though I made a few mistakes along the way.
This took me about 6 days to do, but if you were to use thicker yarn and hook, this would be like a one day project. I think at some point I'll try and find raffia twine to make a more similar one, but maybe in a small size. I haven't decided if I'll embroider any text on the bag, I'm probably too lazy for that and/or don't know what I'd want it to say.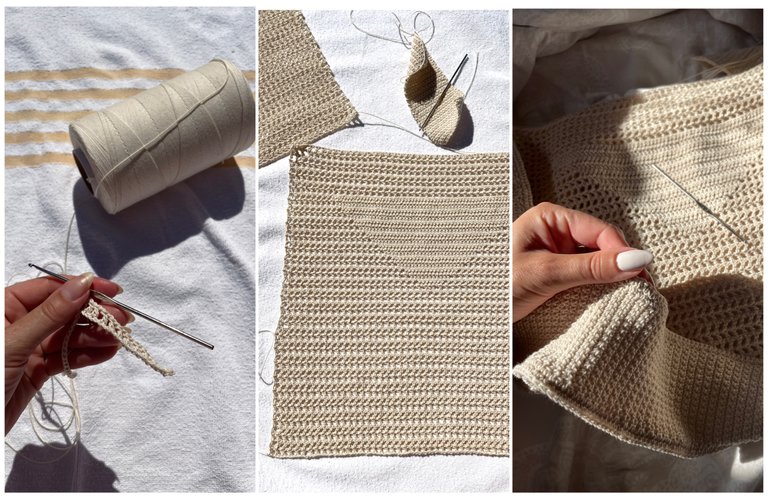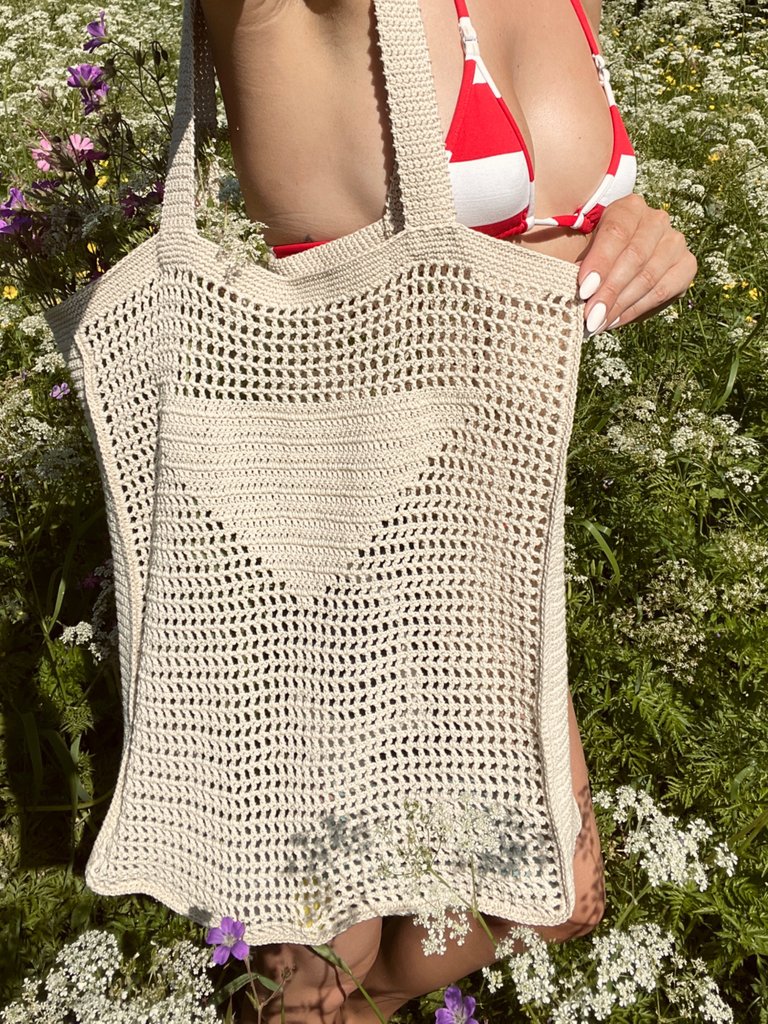 Who's coming to the beach with me?
---
---