Progress on the Cardi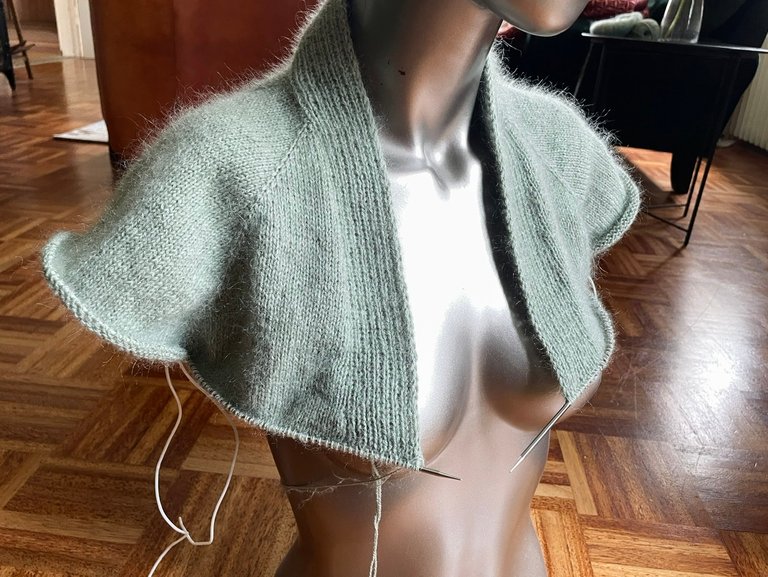 My torso has an amazing rack, perfect for modelling.
This progress photo is at the start of day 5 of knitting this cardigan, obviously not four full days of knitting but a quite a lot of hours already.
I just got the raglan increases done and separated the sleeves, now it's smooth sailing until the pockets. I might make a detour though at some point and knit the sleeves before finishing the body, as it's pretty annoying doing the sleeves last.
It's nice to be at this point of the knit where you can already see how it's starting to shape up and can actually try it on. I rarely follow the patterns exactly, I often make some slight adjustments to the sizing because that's the beauty of handmade to order(for myself), you can make it fit just like you want to, knit a few more increases there, decrease here, make it longer etc.
This knit is coming along surprisigly fast and I'm getting very tempted to do a super long cardigan. A long cardi would be a very luxurious piece to have in the closet and for my body and style, I love long lines. We'll see we'll see, I'll get back to you in another week.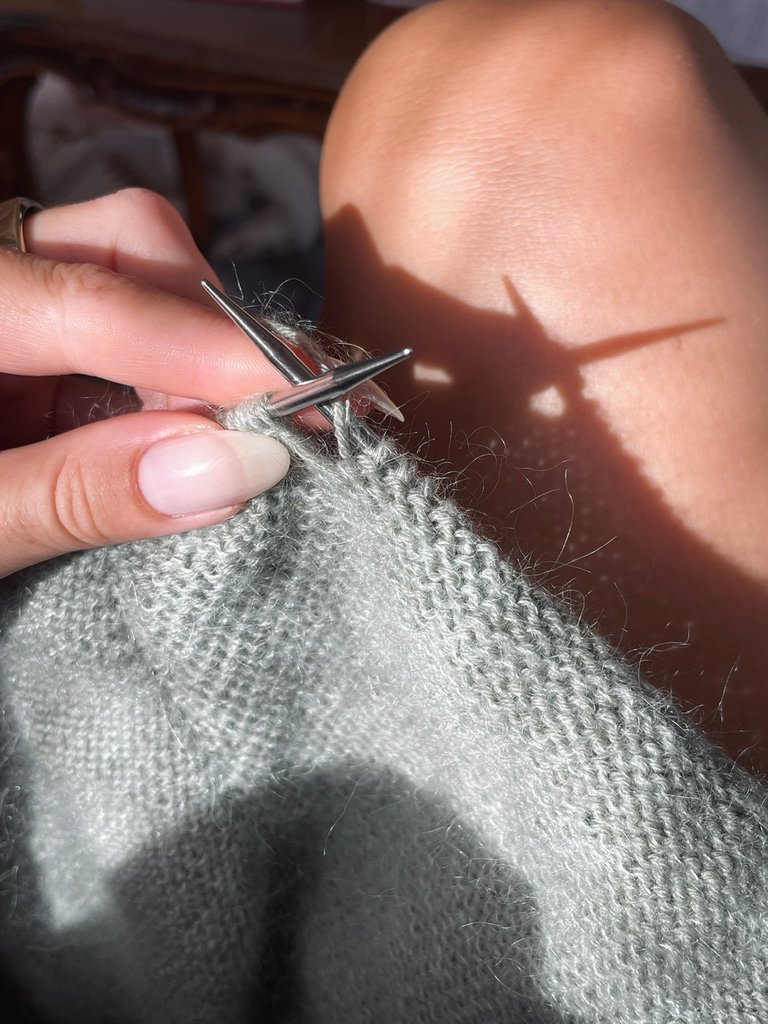 ---
---