Roadtrip East - Varkaus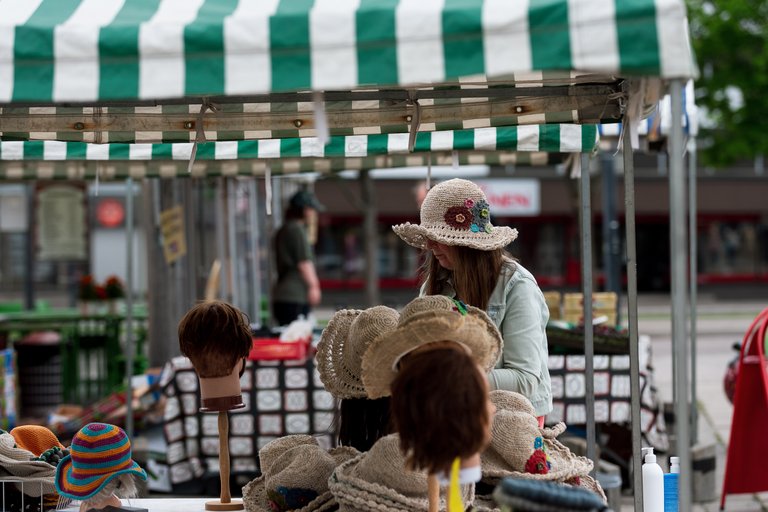 I'm declaring summer 2020 the summer of roadtrips! I'm making good headway on exploring more of my own country this summer and this mid summer weekend was once again reserved for roadtripping.
The essence of rodtripping is to not have strict destinations, schedules or routes. A vague idea is fine but you make stops and detours when you find out there is something interesting that might be worth the drive. Sometimes you find nothing, sometimes you struck gold. The minimum you get is more knowledge about the country, and knowledge is never wasted.
My idea for this weekends trip was to head east. Most often my roadtrips and explorations are either towards north or west, and eastern parts of Finland are very much unknown to me. The day before leaving, it was decided that we'd try and make it to one of the most known national parks in Finland; Koli, and take the smaller roads to it to both avoid traffic jams and find more interesting places. It would be about a 300 kilometre drive one way, without detours.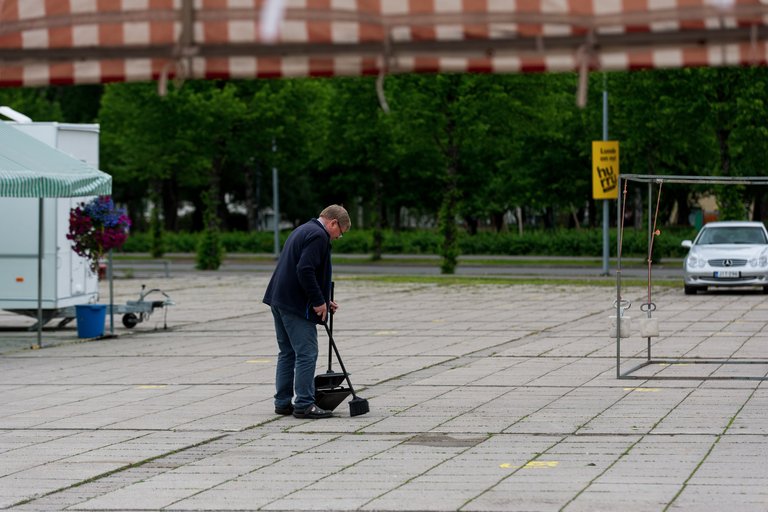 Our first stop, after a super quick one at a nearby candy factory outlet, was in a small town called Varkaus (thievery in English), where we wanted to stop for coffee. The easy and boring choice is to get coffee at one of the big chain gas stations and move on, but we weren't about that. Since mid summer weekend is a holiday weekend, we had to search for a bit to find a place that was open.
We parked the car in the town center and started walking. At the end of a main road was a market square, pretty empty and almost everything packed up already, but we did get our take away coffees there. As we were looking around, we saw something interesting and decided to check it out...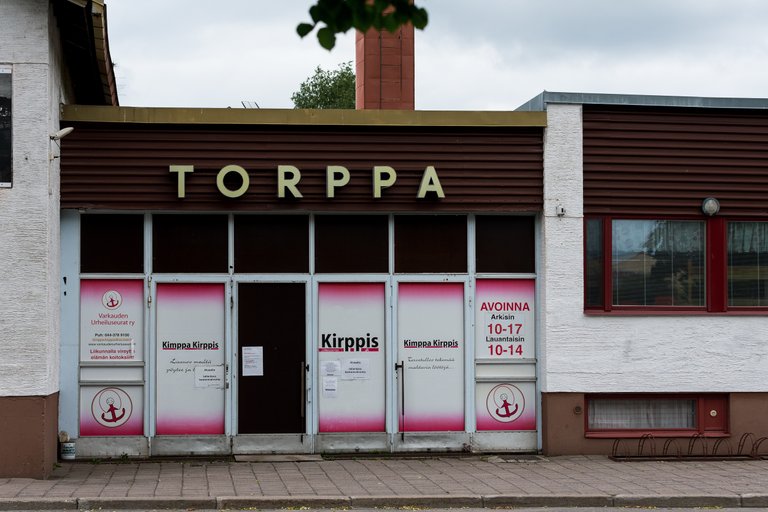 Have you ever seen a water tower that is also an observation tower AND an apartment building? I for sure did not know such thing existed before seeing one in Varkaus and getting a lift on top of it. What an interesting place. It was build in 1954 and back then it was the tallest inhabited building in Finland.
The view was pretty good and it was fun to take the steps back down and see that each level had two apartment on one side, with lifts in the middle and stairs to the other side of the lifts. Each apartment had a small entryway you could see through a glass door and after that the actual entrance to the apartment. It must be quite a fun to say you live in a water tower with a terrace cafe at the top.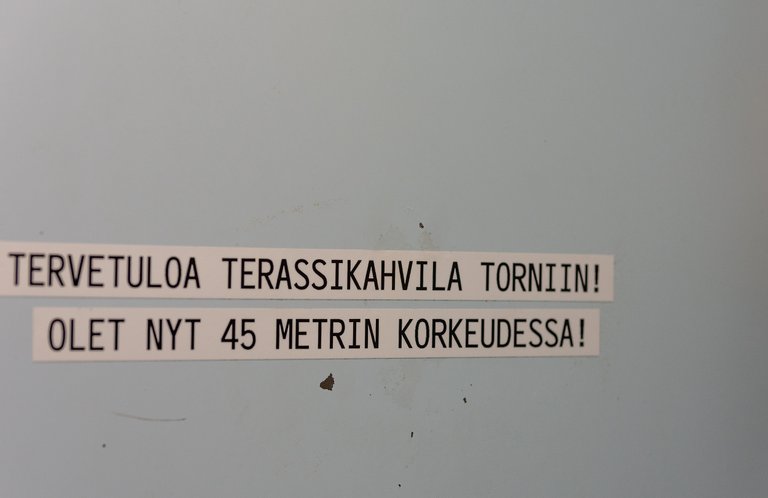 Welcome to the terrace cafe Tower, you are now at 45 meters.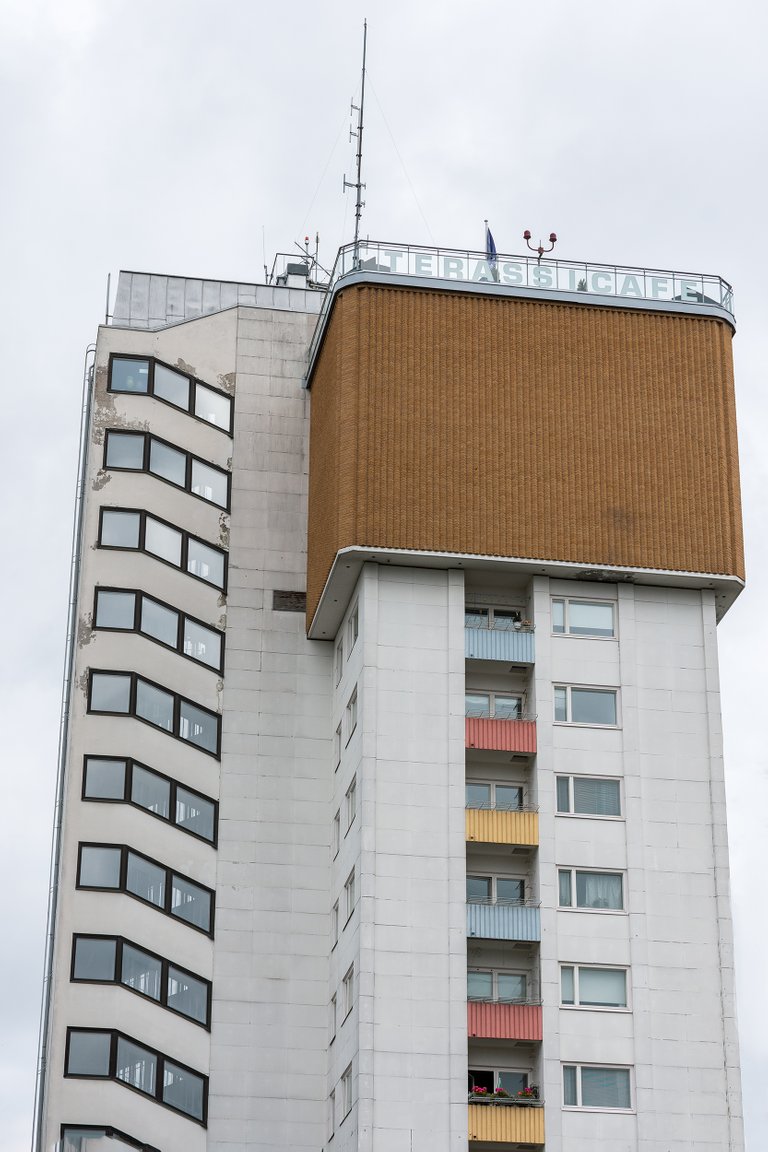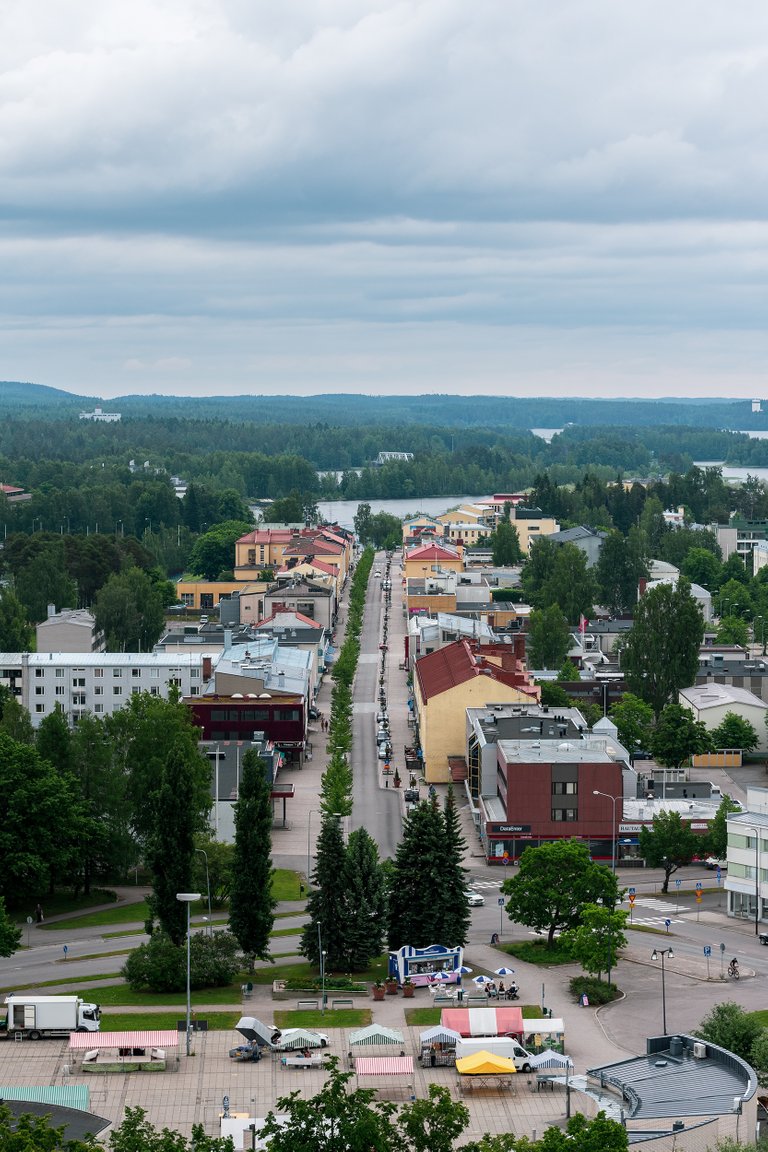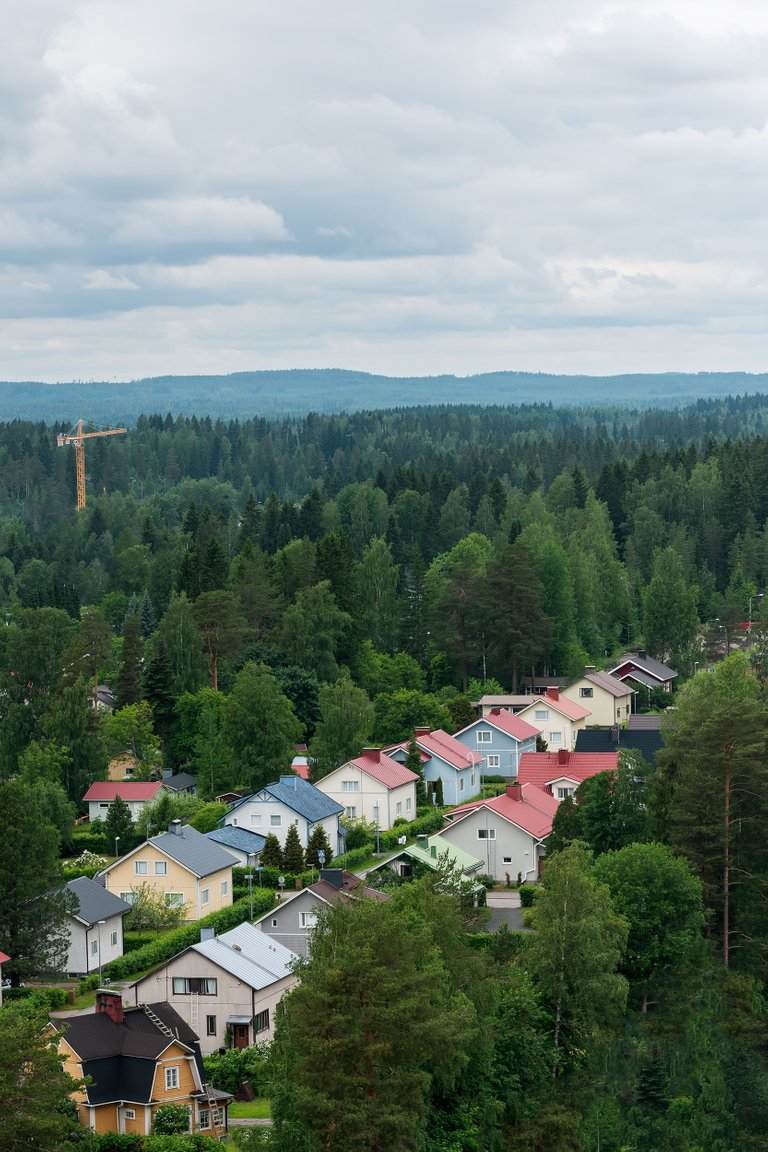 After checking the views, petting a dog, taking a few pics and making the small town folk wonder who the weird tourists are, it was time to get back on the road.
---
---