What She Needs, She Gets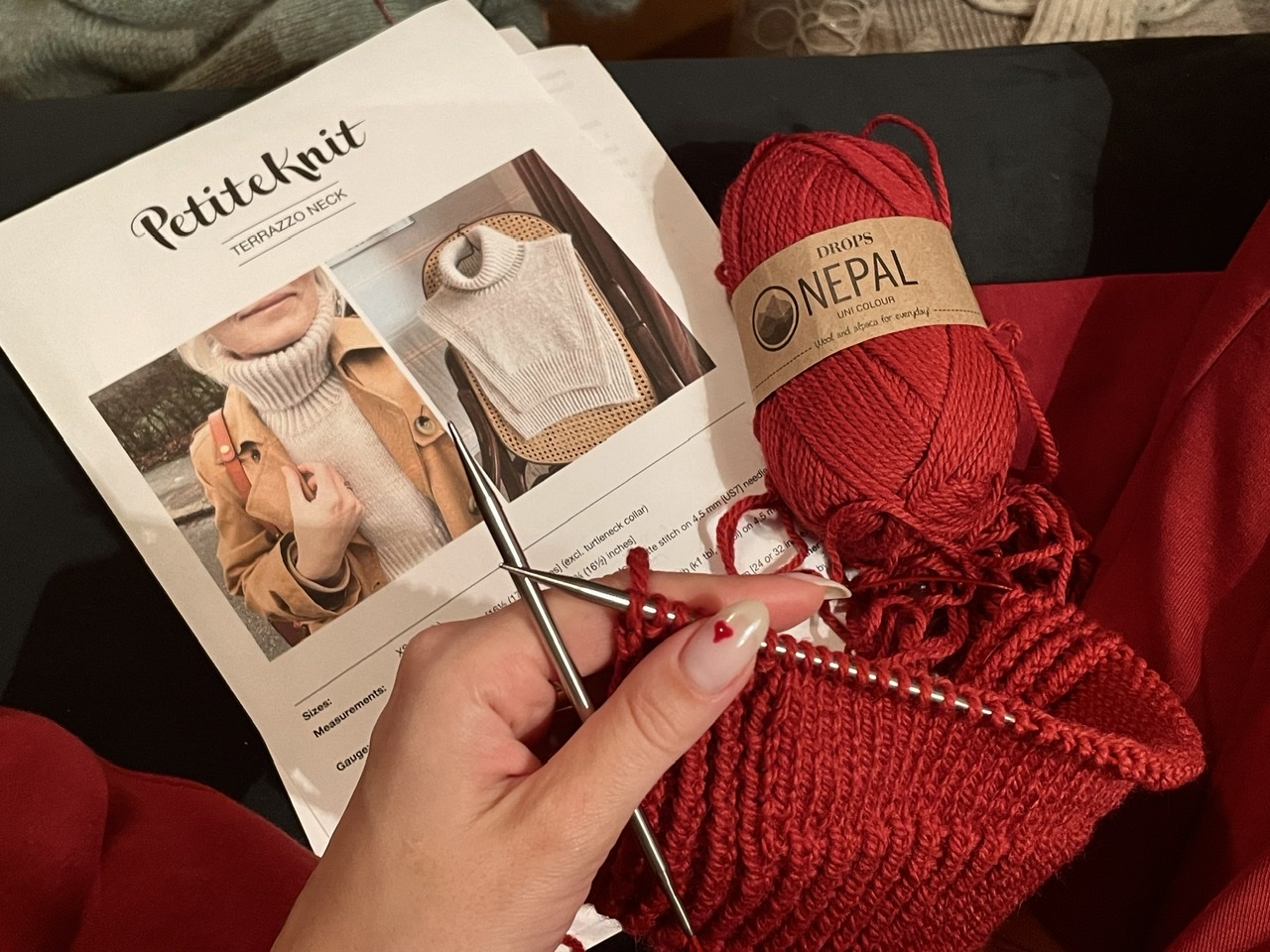 I got an urgent request as a god mother to report to duty and make sure my darling god daughter doesn't get cold during the coming autumn and winter.
I never sell my crafts but I am often gifting my handknitted items to those closest to me. When I heard my god daughter needed a neckwarmer, I got to work immediately, putting aside my own cardigan project. Luckily I managed to find just enough of a hopefully suitable yarn that I had as a leftover from an old project.
The yarn is a discontinued Nepal from Drops, a wool and alpaca mix. It's soft but not super soft so what I'm gonna do is when I wash it, I'll add a lot of wool conditioner and hope it's nice enough. My god daughter will let her parents know for sure if it's not to her liking, and then I'll make another one. I'm gonna make a lot shorter version so it shouldn't take me more than a few days and then I can send it to her.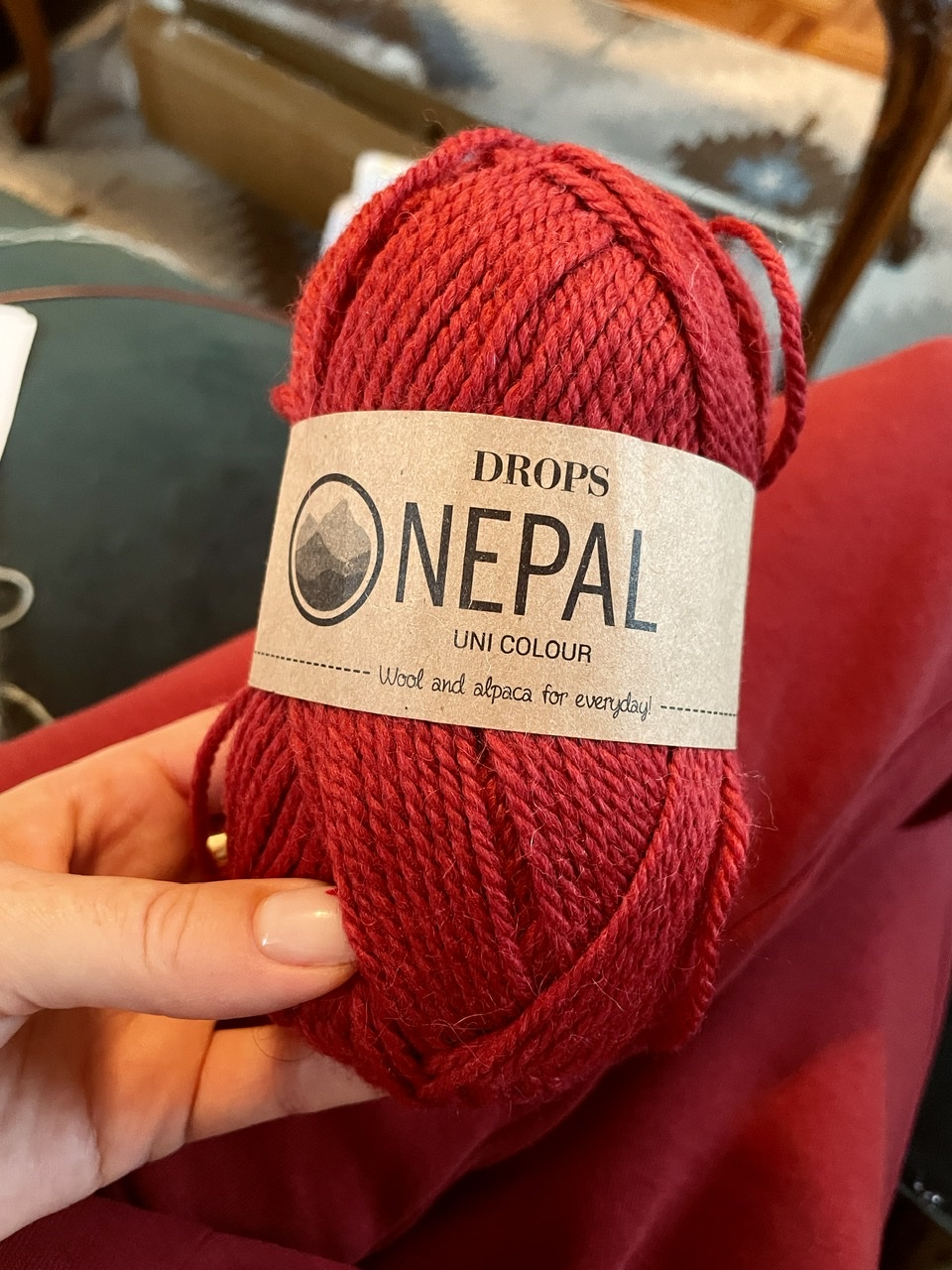 I looked around for inspiration and saw a picture of a toddler version of this Terrazzo neck by Petiteknit, which I've already made for myself, my sister and my mom. I obviously didn't buy the toddler version pattern, I'm just gonna use the one I have but modify it to make it fit a toddler. The funny thing is that I have an abnormally tiny head and my god daughter's beautiful brain holder is only a few centimetres smaller so I can pretty much model the neckline on myself. Makes it much easier when we live so far apart and I can't try it on her when I'm making it.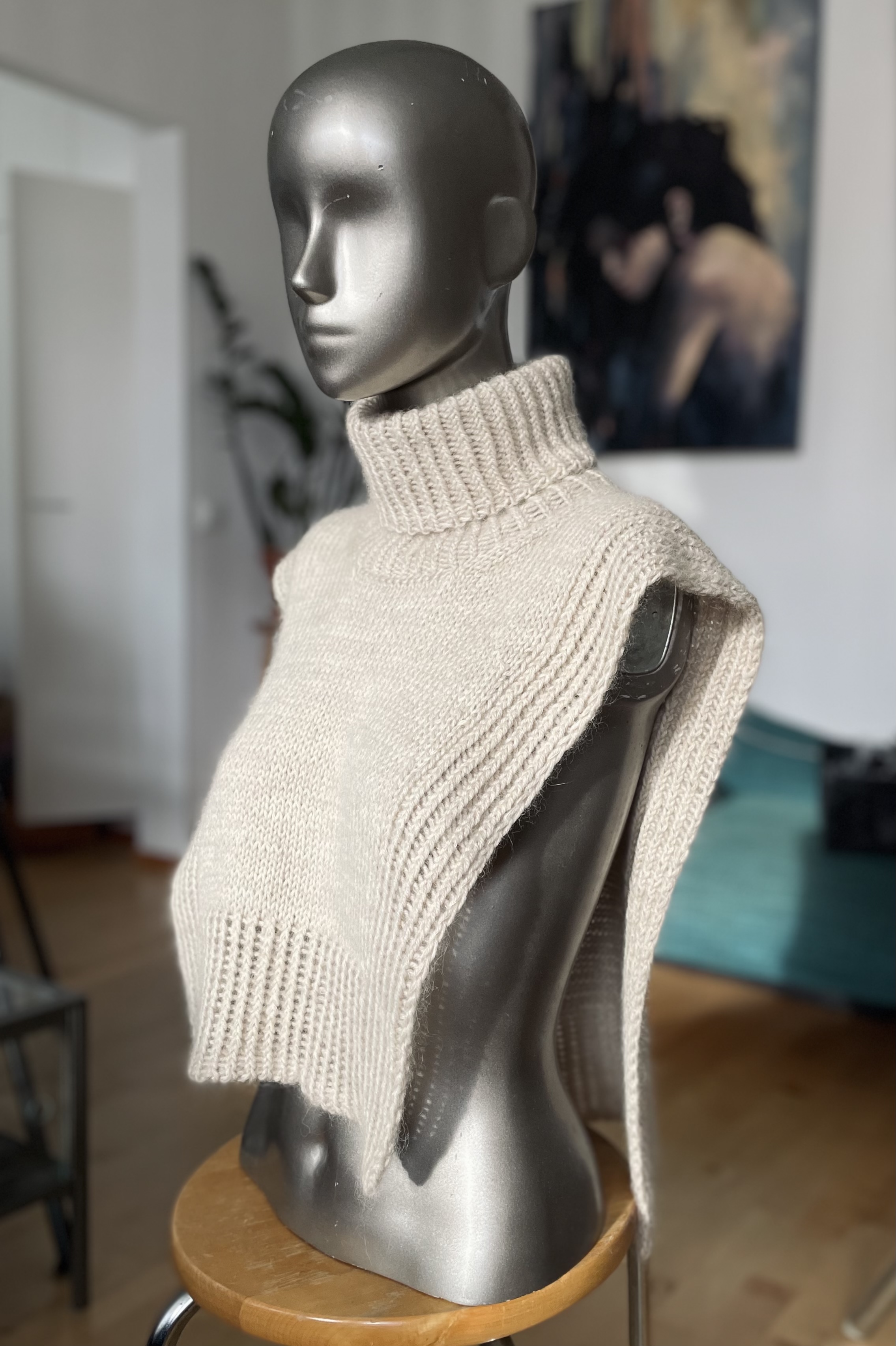 ---
---