A boat ride along the beaches of the Mochima-Venezuela National Park. A close adventure with dolphins

Hello my dear community THE WEEKEND ❤️ has always called my attention to share with you, but I think today is the opportunity also my first publication, that is to say this was the ideal time and what better way than after so long without leaving home this past weekend I went out adventuring in what is my passion, I went for a boat ride with my family along the beautiful beaches of the Mochima National Park in Venezuela and after so much time, almost 3 years, to have that contact with the sea again, bathing in the beach, I confess that I felt like a little girl doing again one of the things that I like the most.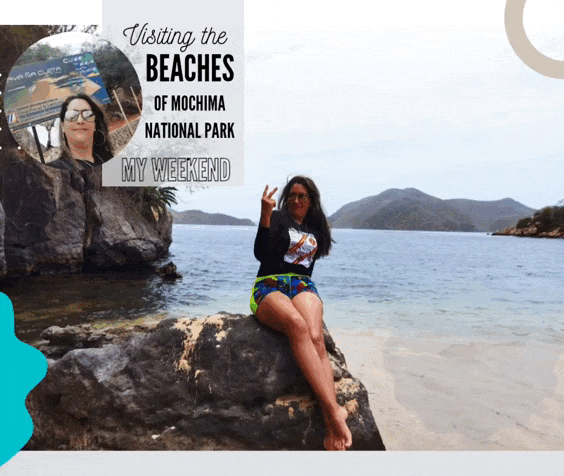 ---
The beaches that make up the Mochima National Park are many that if all beautiful in this opportunity I visited Playa Ñacleta, its only access is by sea, although its extension of sand is very small, that is to say it has capacity for few people. There we arrived very early I felt like in paradise. The intention of the trip was always to visit several beaches so we made a good logistics, from food, water, sunscreen and not to mention a cellar with ice and a good beer to refresh ourselves.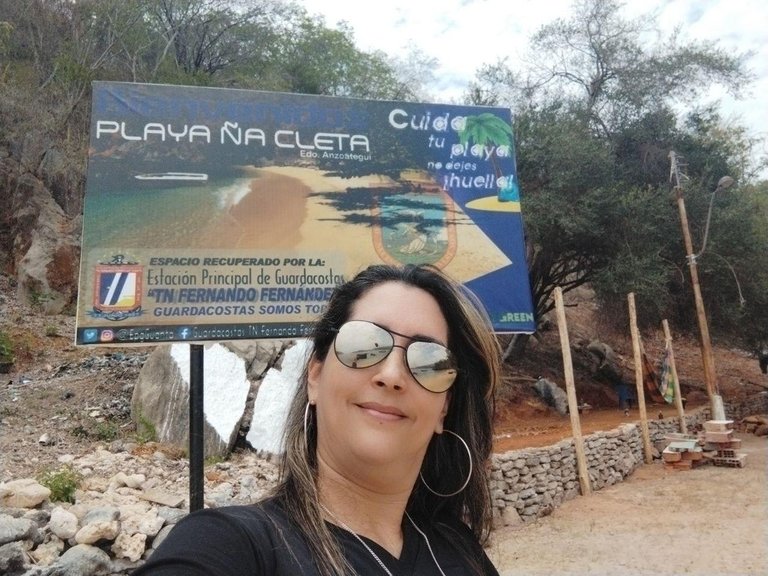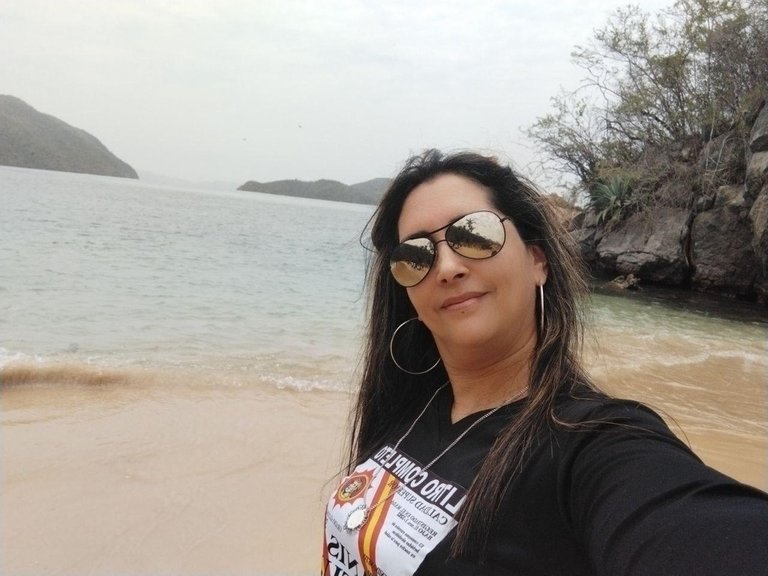 ---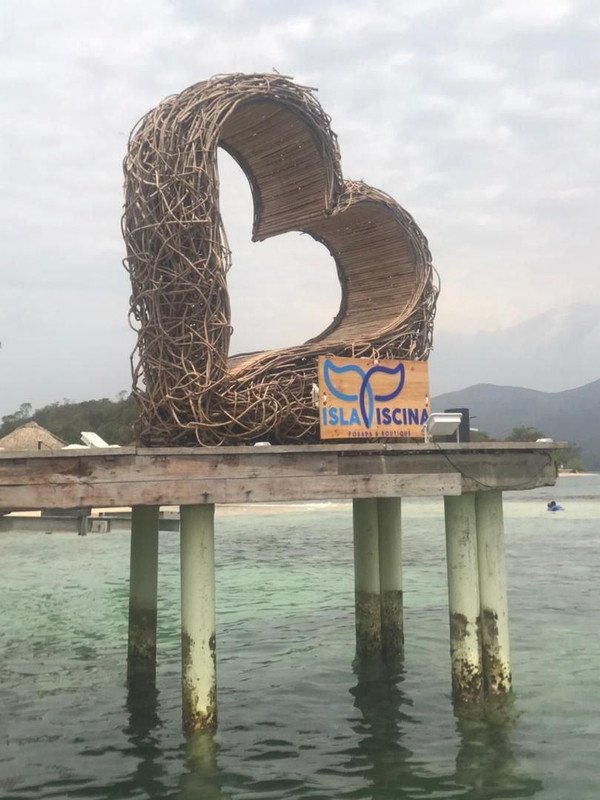 Then we arrived at a place that I had visited before, without any limitations but now despite being a small stretch of land in the middle of two islands with extremely clear waters that you can see everything that is at the bottom of the sea, it is a pool beach its name is due to its water color just like a pool and by then anyone had access to visit the place, now they built an inn with a price of accommodation exaggeratedly expensive $ 510 the weekend and the saddest thing is that they privatized it that just allowed us to take a few pictures on the dock. But well, as the intention was always to enjoy I had the joy of knowing this beautiful place.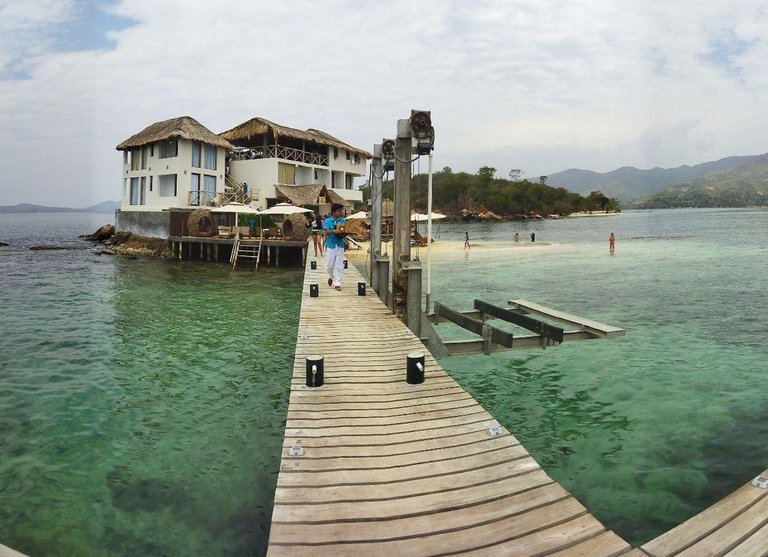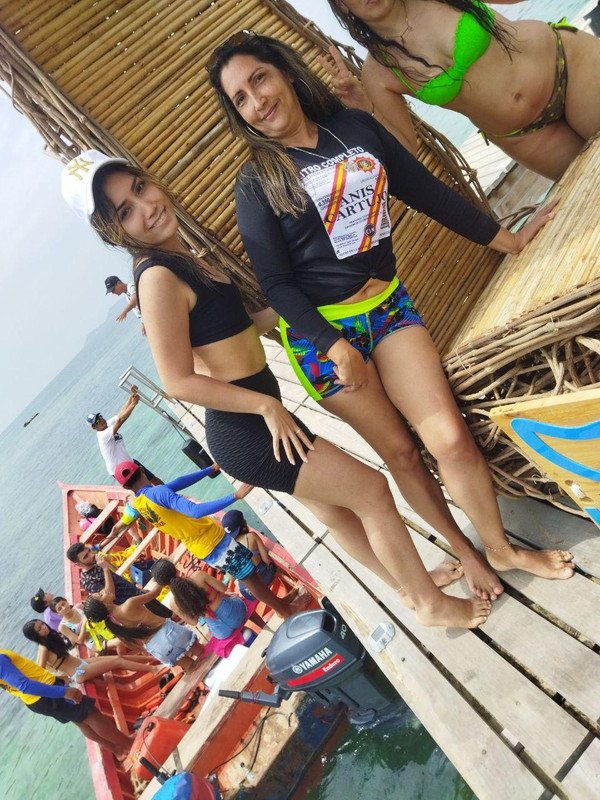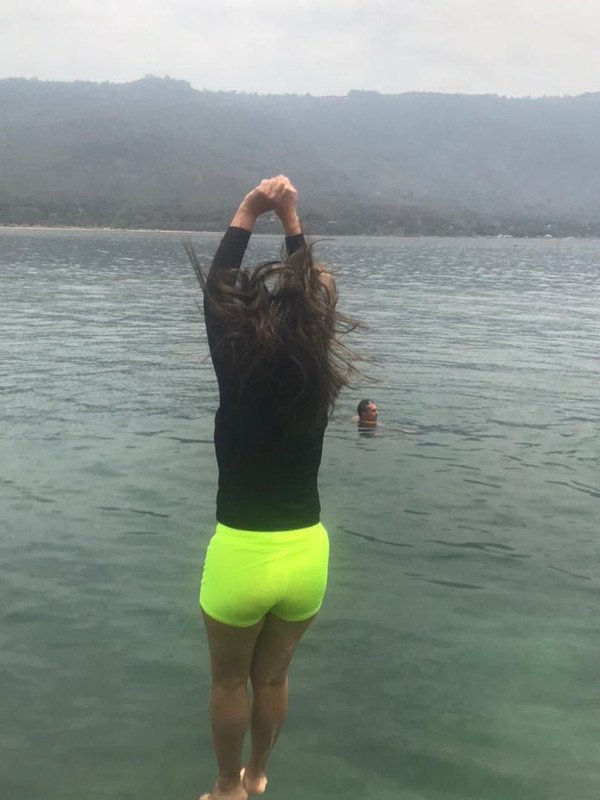 ---
This was for me the best part of the adventure when from the boat we spotted a large number of dolphins that at first glance seemed to follow us, this made me crazy and there was no way to capture in a photo when they came to the surface, What a beautiful thing to see them playing with the boat and the same emotion did not let me think and of course the only way was to record a small video, I love dolphins and see them up close made me very happy, although I tell you that I risked a little to record even I was about to lose my cell phone in the water, but anyway I got what I wanted and that characterizes a good adventurer.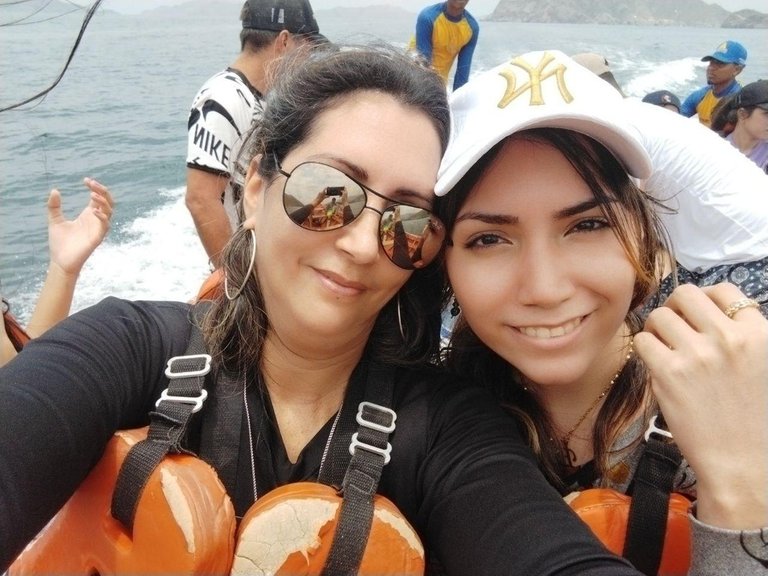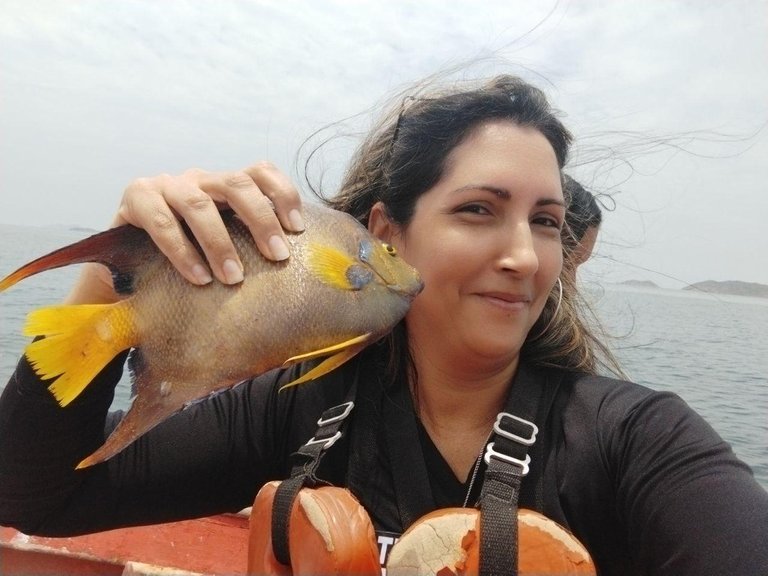 ---
The last destination before returning was a fishermen's house located on the island of Arapo, where they gave us fish to take home and told us that their work had sighted a whale and that coincidentally it was very close to where we had sighted the dolphins, back we had to go through there and this was the best surprise of my life, the boys who were driving the boat asked us do you want to see it? and they began to go around the place and suddenly the dolphins appeared again and with them came out that huge breath of water and submerged very fast but they did not give up and told us to prepare the cameras that if it is going to come out and gentlemen here I show you what my eyes and my camera captured, for me it was impressive and it seemed something huge, this was something new for so long that I have been doing this kind of trip I had never been able to see something like this. But as the guys on the boat are fishermen, they told us that in comparison with others they have seen, this whale was small.
---
📸🐬🐳captured moments of dolphins and a beautiful whale sighting📸🐬🐳
---
I love to share with you this tour through the Mochima National Park, I really haven't breathed that different air that you feel when we are in connection with the sea and enjoy the most of that frozen freedom.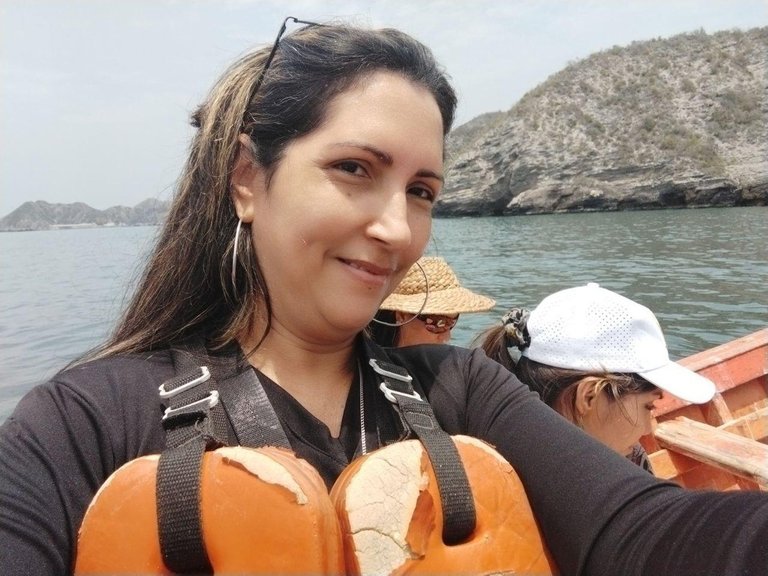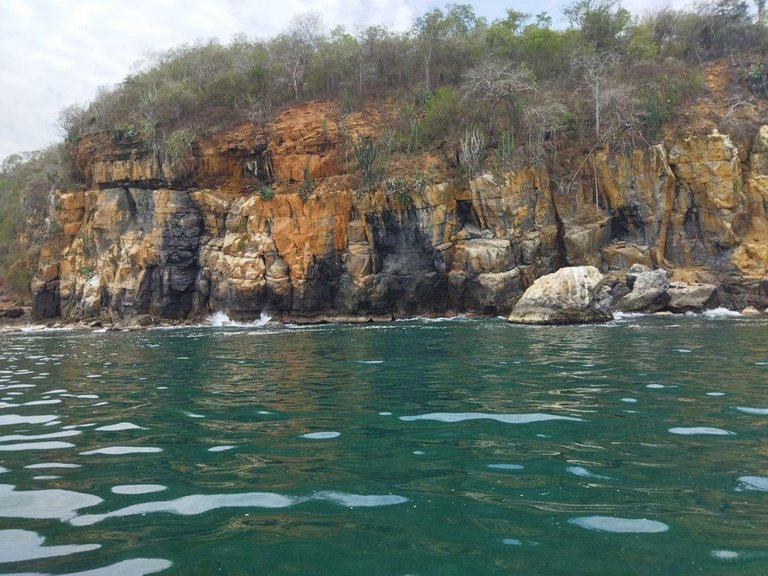 See you in a next adventure and get to know each other better
---
| Pueden seguirme en 💙: | You can follow me on 💙: |
| --- | --- |
| Twitter | eveyese1312 |
| Discord | eveyese1312#6211 |
---
The photos and content are my own, captured with my POCO M3 phone
Images AND GIFS edited in PowerPoint Canva and GIPHY
---

---
---