pendant cats in love crochet [ESP|ENG]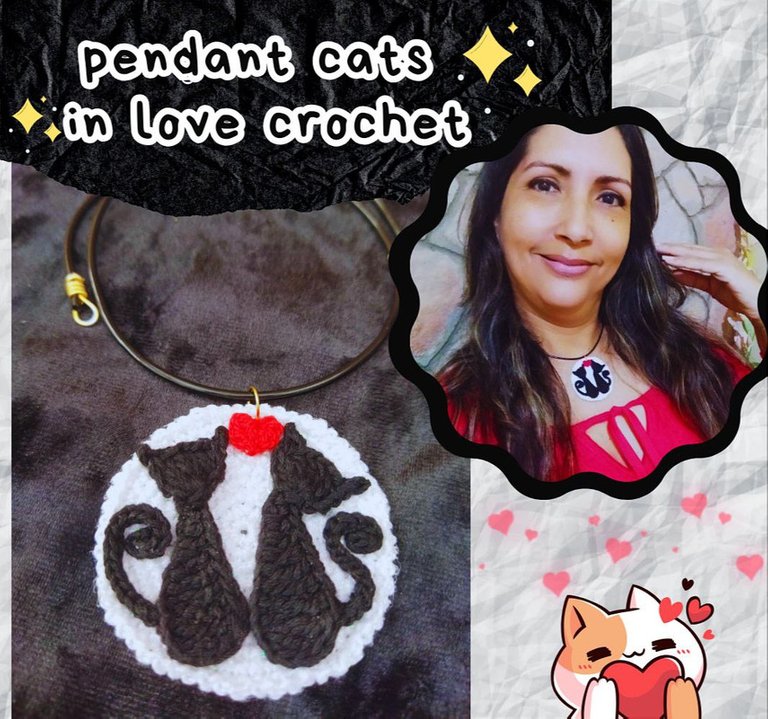 Un saludo mi querida comunidad @Jewelry feliz día 💜 Últimamente mi tendencia en prendas ha sido las tejidas a crochet porque con este puedes jugar con la gran variedad de puntos que posee este tejido como también elaborar cualquier forma o figura que se te antoje. En esta oportunidad como amante de las mascotas y admiradora de la elegancia y astucia de los gatos me dispuse a realizar un colgante base en color blanco que identifica la luna y dentro de el 2 lindos gatos enamorados, no se si ustedes habrán observado que en las noches es donde mas podemos ver su presencia en las calles y escuchar su repertorio vocal porque tienen esta capacidad para emitir diferentes sonidos que muchos con el silencio de la noche me han causado un gran susto, pero de igual manera son muy tiernos y cariñosos y su silueta es muy utilizada para diseñar cualquier tipo de accesorio. Ahora materiales en manos que comenzamos con nuestro paso a paso
Greetings my dear community @Jewelry happy day 💜 Lately my trend in garments has been crocheted because with this you can play with the wide variety of stitches that this fabric has as well as elaborate any shape or figure that you fancy. On this occasion, as a pet lover and admirer of the elegance and cunning of cats, I set out to make a white base pendant that identifies the moon and within it 2 cute cats in love, I don't know if you have noticed that in the Nights is where we can most see their presence in the streets and listen to their vocal repertoire because they have this ability to emit different sounds that many with the silence of the night have caused me great fear, but in the same way they are very tender and affectionate and their silhouette is widely used to design any type of accessory. Now materials in hands that we begin with our step by step


Hilo para crochet rojo
Hilo para crochet blanco
Hilo para crochet negro
Aguja para crochet
Cola blanca
Aro
Cordón de cuero
pintura disconacar
Red crochet thread
White crochet thread
Black crochet thread
Crochet needle
White glue
hoop
Leather lace
disconac paint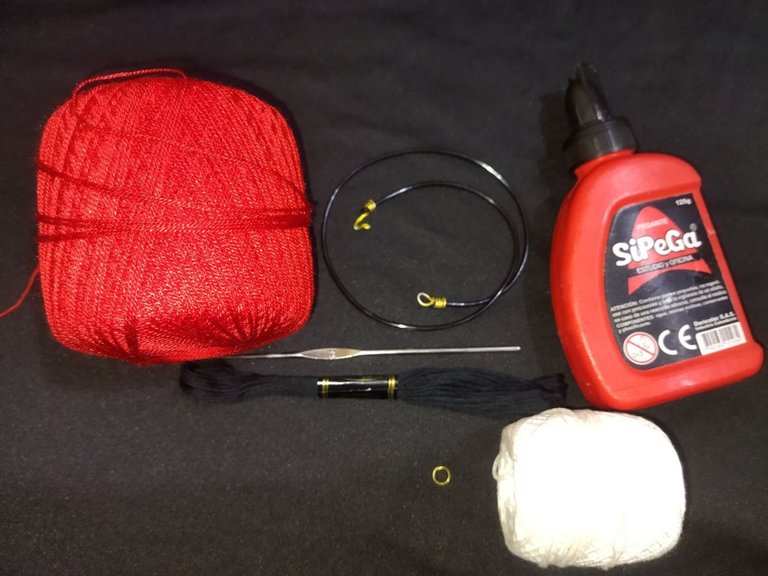 Comenzamos con este nuevo proyecto que les comparto hoy tejido a crochet con el cual elabore un colgante o dije que lo llame luna de gatos enamorados, este accesorio esta dedicado aquellos amantes de estas tiernas y adorables mascotas. Primeramente vamos hacer la luna que simplemente son 10 vueltas utilizando únicamente punto bajo en la primera iniciamos con 6 puntos dentro de un aro mágico, para la segunda vuelta hacemos un aumento sobre cada punto anterior para obtener 12 puntos de igual manera lo haremos para la tercera vuelta y al terminar tenemos 24 puntos, para la cuarta vuelta haremos un punto bajo sobre cada punto anterior y mantenemos los mismos 24 puntos, para la quinta vuelta 1 punto bajo y un amento para un total de 36 puntos, para la sexta mantenemos los mismos 36 puntos, para la vuelta numero 7 un aumento y un punto bajo y tendremos 48 puntos, para la vuelta 8 y 9 mantendremos los mismos 48 punto y para finalizar le haremos un pequeño punto de fantasia para darle un acabado bonito a lo que sera el colgante o dije y para esto vamos hacer una cadena y en siguiente espacio un punto deslizado y continuamos una cadena y un punto deslizado y de esta manera terminamos nuestra ultima vuelta. Cuando realizamos piezas tejidas a crochet como accesorios debemos endurecerlas para que mantengan su forma original al momento de usarla y para esto le aplico cola blanca y con las manos moldeo ya que al secar quedara como la dejemos y esta vez quise experimentar algo que me parece es una excelente idea y fue aplicarle un poco de brillo al agua disconacar esto le añadió unos destellos brillante muy hermoso
We begin with this new project that I am sharing with you today, crocheted, with which I made a pendant or said to call it the moon of cats in love, this accessory is dedicated to those lovers of these tender and adorable pets. First of all we are going to make the moon, which is simply 10 rounds using only single crochet. In the first we start with 6 stitches inside a magic ring, for the second round we make an increase on each previous point to obtain 12 points in the same way we will do it for the third round and at the end we have 24 stitches, for the fourth round we will make a single crochet over each previous stitch and we keep the same 24 stitches, for the fifth round 1 single crochet and an increase for a total of 36 points, for the sixth we keep the same 36 stitches, for round number 7 an increase and a single crochet and we will have 48 stitches, for round 8 and 9 we will keep the same 48 stitches and to finish we will make a small fantasy stitch to give a nice finish to what will be the pendant or pendant and for this we are going to make a chain and in the next space a slipped stitch and we continue a chain and a slipped stitch and in this way we finish our last round. When we make crocheted pieces as accessories we must harden them so that they maintain their original shape when using it and for this I apply white glue and mold it with my hands since when it dries it will remain as we leave it and this time I wanted to experiment with something that seems to me to be an excellent idea and it was to apply a little shine to the disconac water this added some brilliant sparkles very beautiful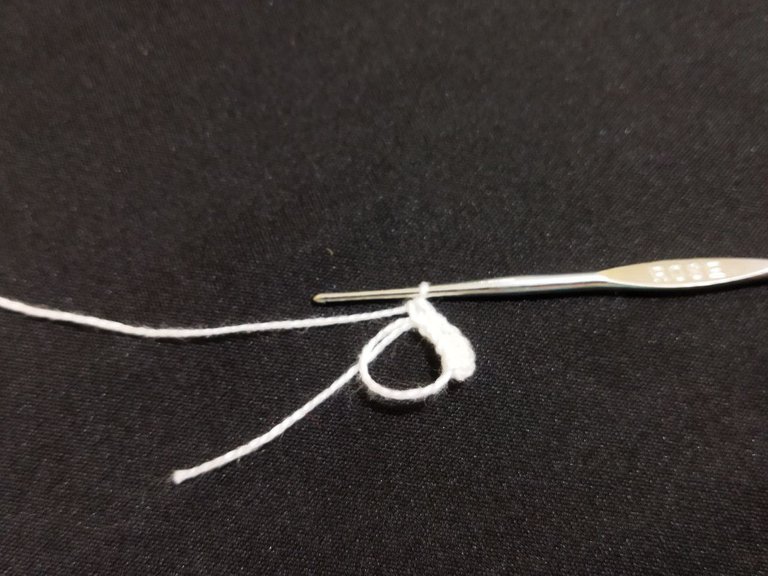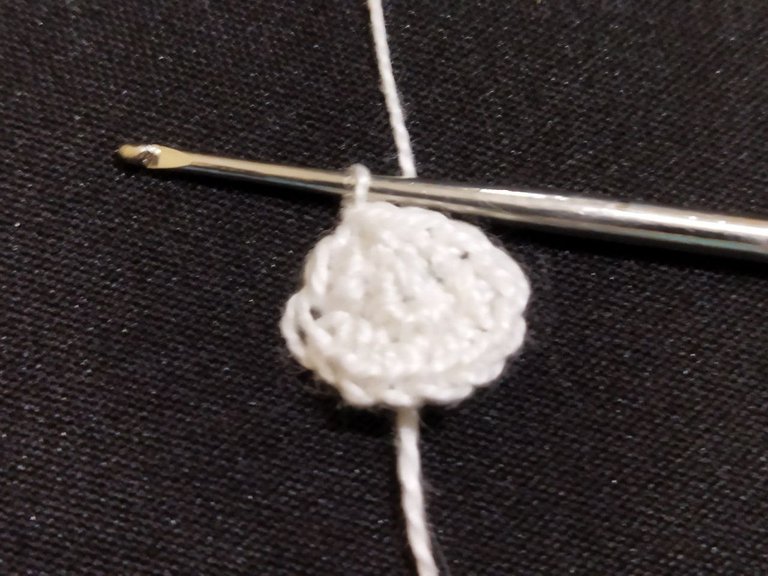 ---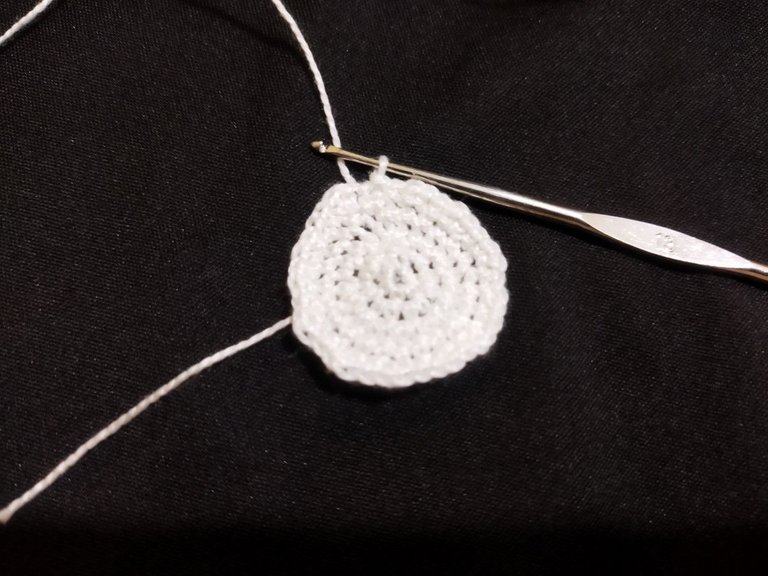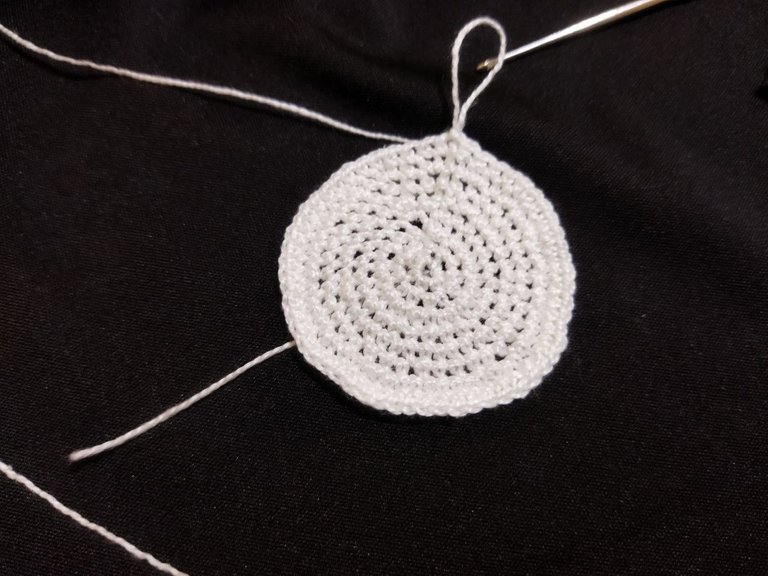 ---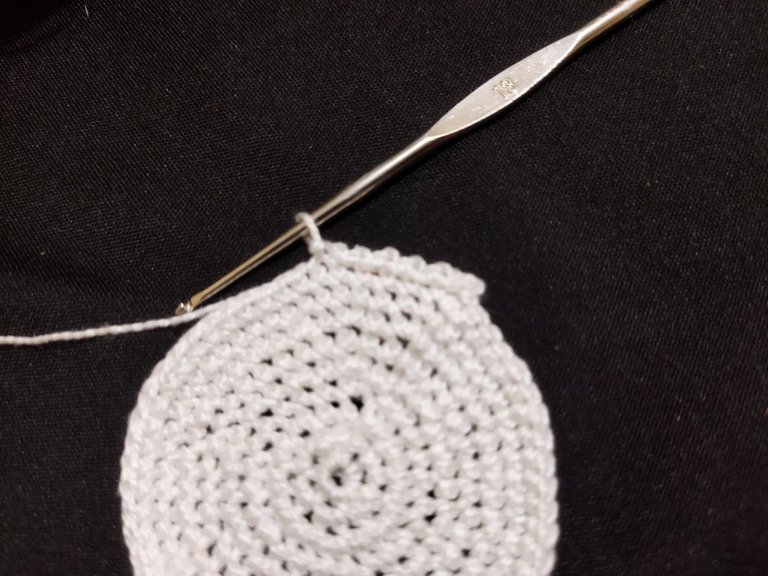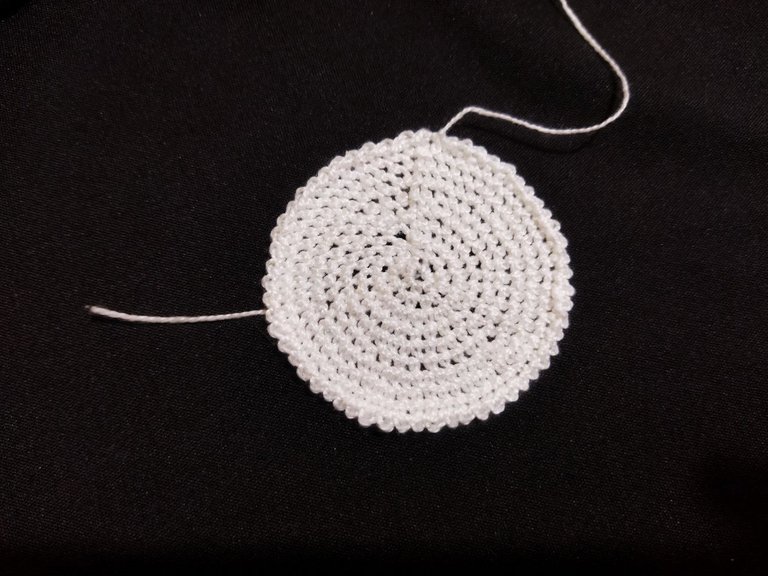 ---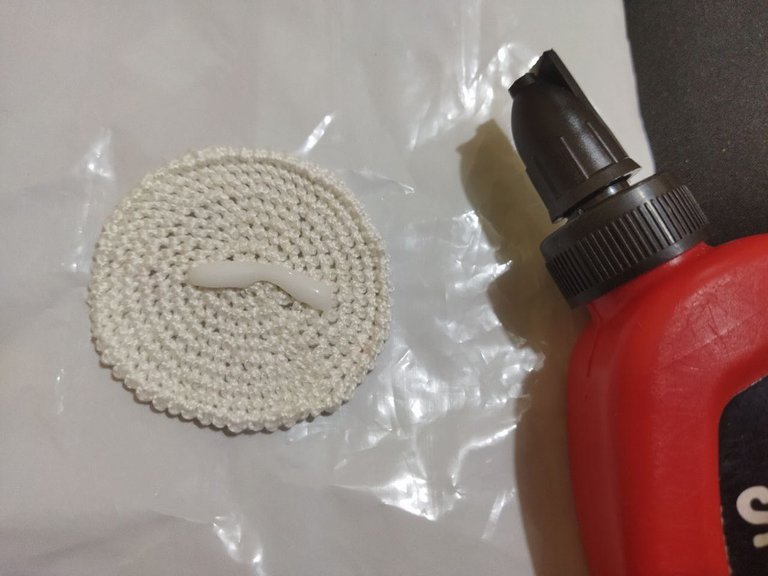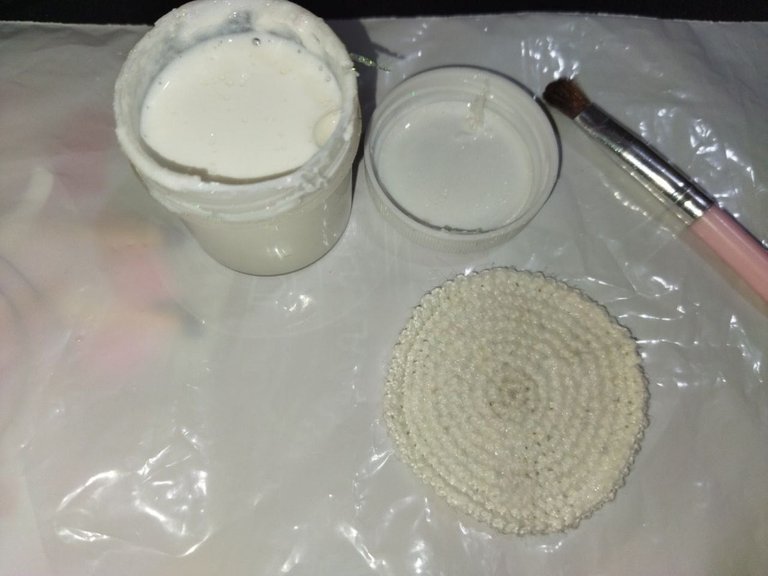 Para elabora el cuerpo del gato vamos a elabora una cadena de 15 punto con el hilo de color negro e iniciamos haciendo un punto alto doble en la cuarta cadena luego 2 puntos altos triples en las siguientes después nuevamente 2 puntos altos dobles, luego dos puntos altos seguidamente 2 puntos medios altos, dos puntos bajos y terminamos con un punto deslizado. Este procedimiento lo vamos hacer dos veces ya que haremos una pareja de gatos
To make the cat's body, we are going to make a 15-point chain with the black thread and we start by making a double treble crochet in the fourth chain, then 2 triple treble crochets in the following ones, then again 2 double treble crochets, then two treble crochets. then 2 half double crochet, two single crochet and we finish with a slip stitch. We are going to do this procedure twice since we will make a couple of cats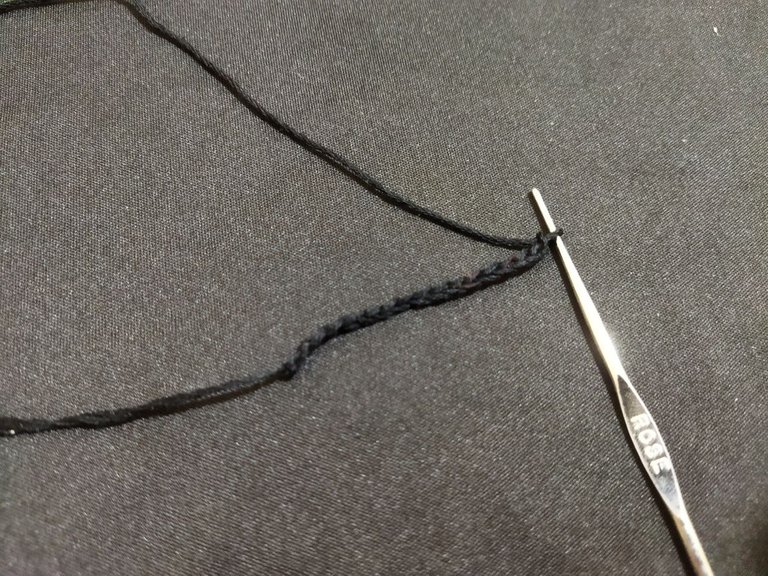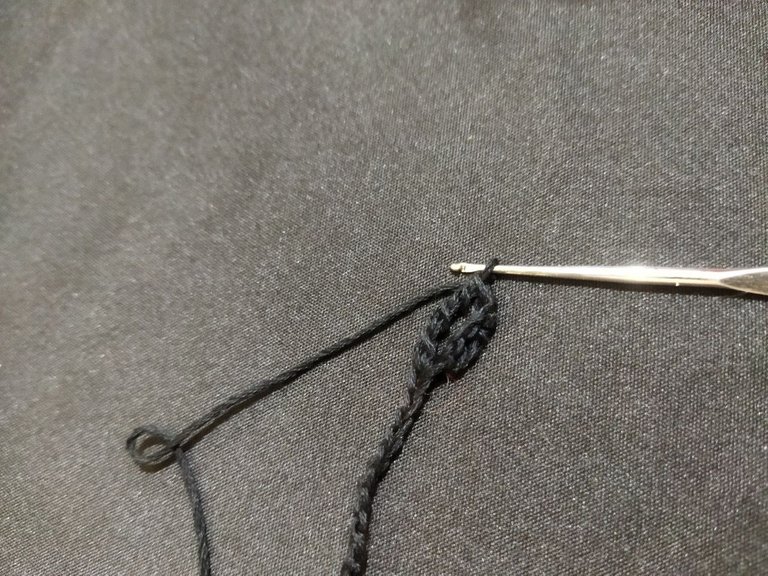 ---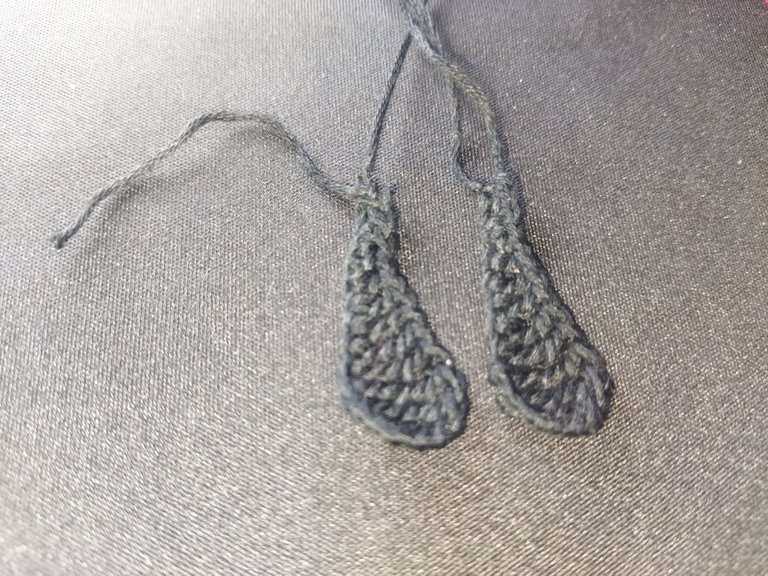 Para la cabeza iniciamos haciendo un aro magico seguido de una cadena de 6 puntos, luego haremos un punto deslizado en la segunda cadena seguido de un punto bajo en el siguiente punto, después haremos 4 puntos altos dentro del aro mágico seguido de una cadena de de 3 puntos en el segundo punto haremos un punto deslizado y en el siguiente un punto bajo y culminamos con una cadena de 3 puntos que insertamos con un punto deslizado en el aro mágico y de esta manera terminamos la cabeza de nuestro gato, recuerden que tenemos que hacer de cada figura el par
For the head we start by making a magic ring followed by a chain of 6 stitches, then we will make a slip stitch in the second chain followed by a single crochet in the next stitch, then we will make 4 double crochets inside the magic ring followed by a chain of 3 stitches in the second stitch we will make a slip stitch and in the next one a single crochet and we finish with a chain of 3 stitches that we insert with a slip stitch in the magic ring and in this way we finish the head of our cat, remember that we have to make each figure the pair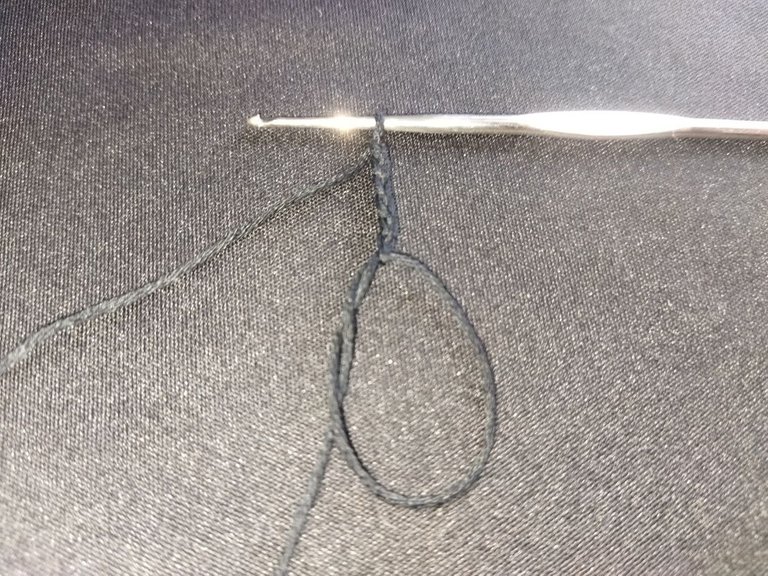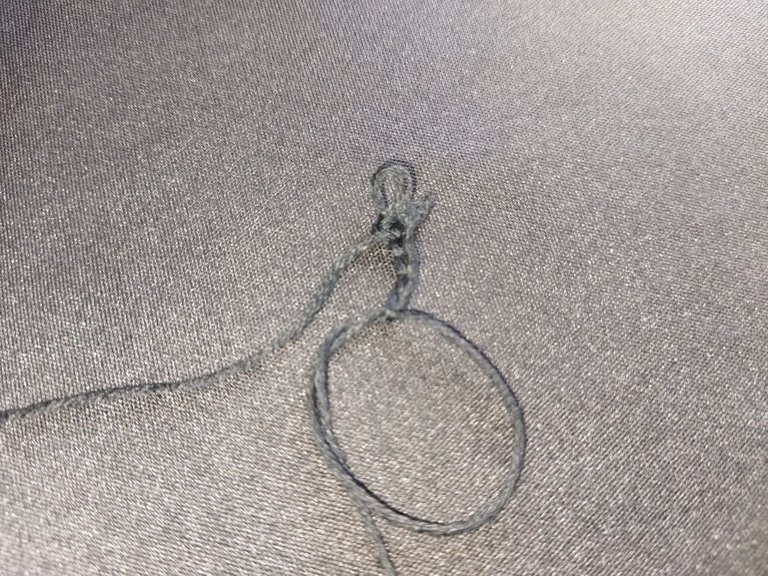 ---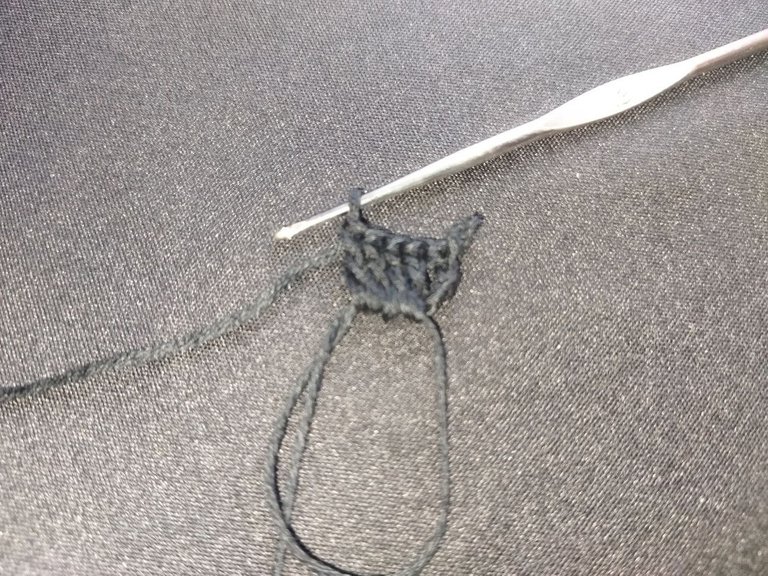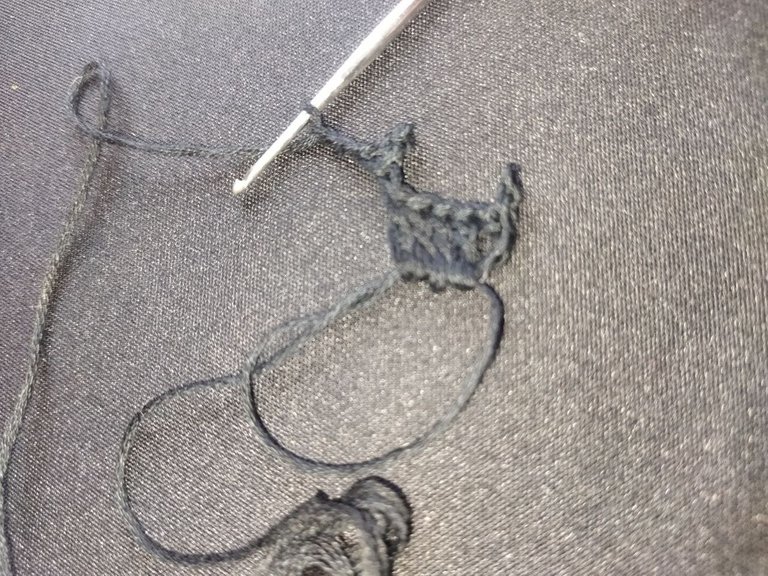 ---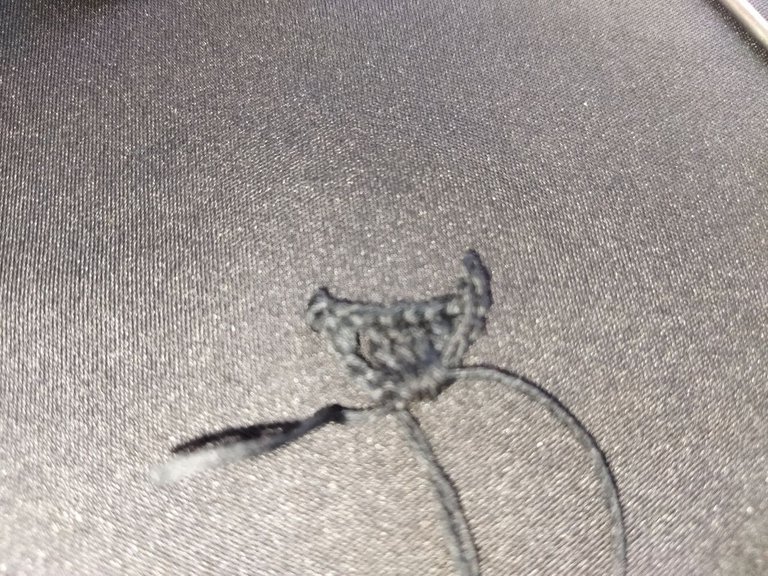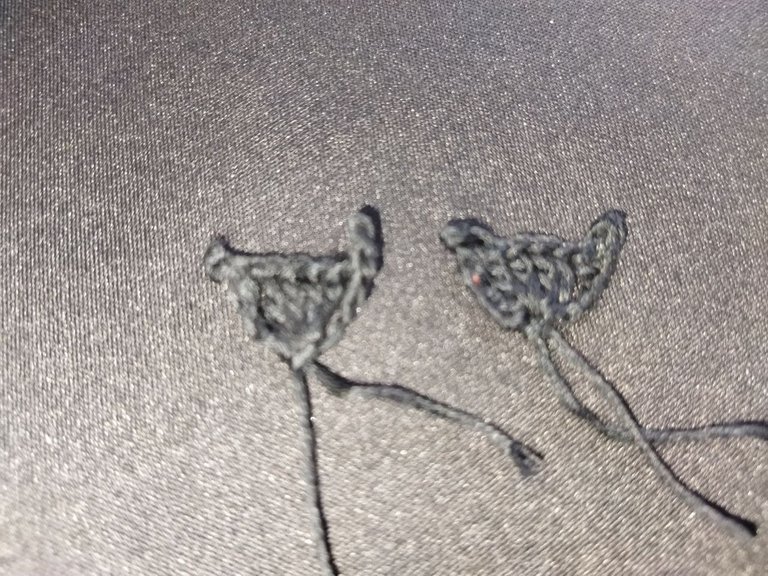 Para la cola haremos una cadena de base alternativa o cordoncillos es decir trabajaremos con 2 hilos y haremos 20 puntos. Para este corazón en miniatura en color rojo rojo para esto deben seguir la siguiente secuencia: un aro mágico, una cadena, un punto bajo,un punto medio alto, un punto bajo,dos cadena, un punto bajo,dos puntos medio alto,una cadena, una cadena y un punto deslizado, cortamos el hilo y apretamos el aro mágico y de esta manera tenemos ya formado el corazón como también todas las piezas para armar nuestro colgante
For the tail we will make an alternative base chain or ribs, that is, we will work with 2 threads and we will make 20 stitches. For this miniature heart in red red, for this you must follow the following sequence: a magic ring, a chain, a single crochet, a half double crochet, a single crochet, two chains, a single crochet, two half double crochet, one chain, a chain and a slip stitch, we cut the thread and tighten the magic ring and in this way we have already formed the heart as well as all the pieces to assemble our pendant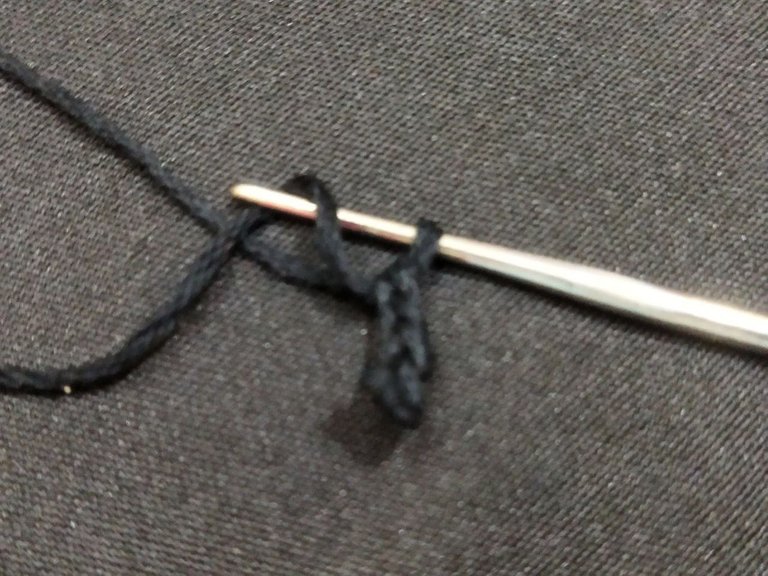 ---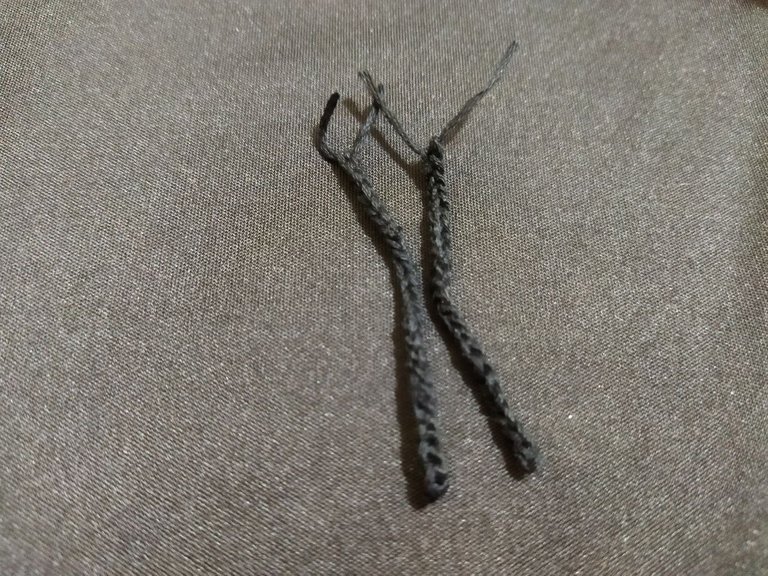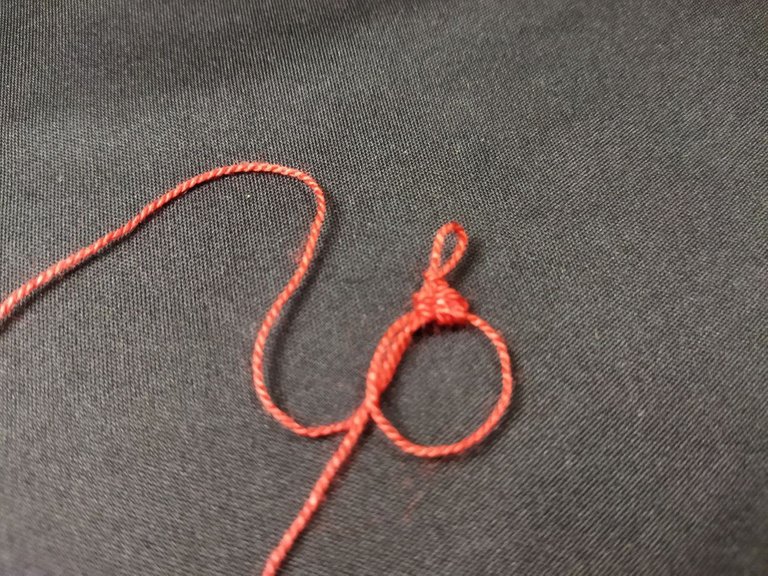 ---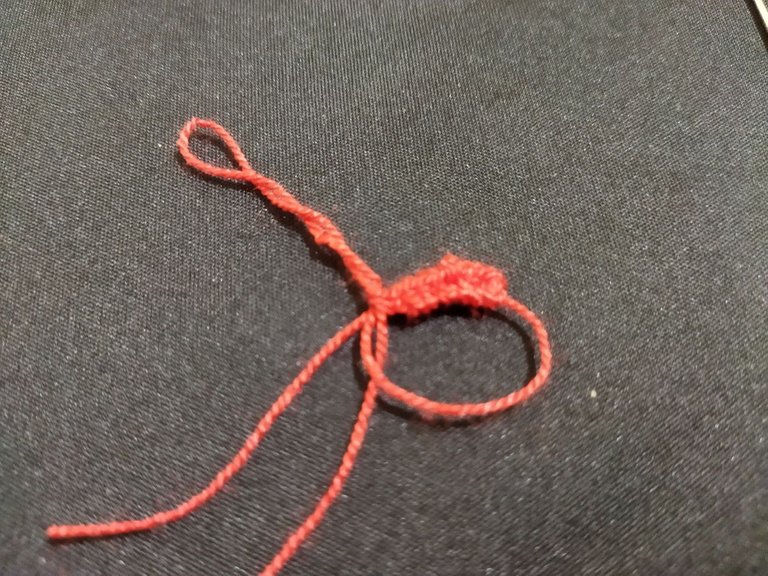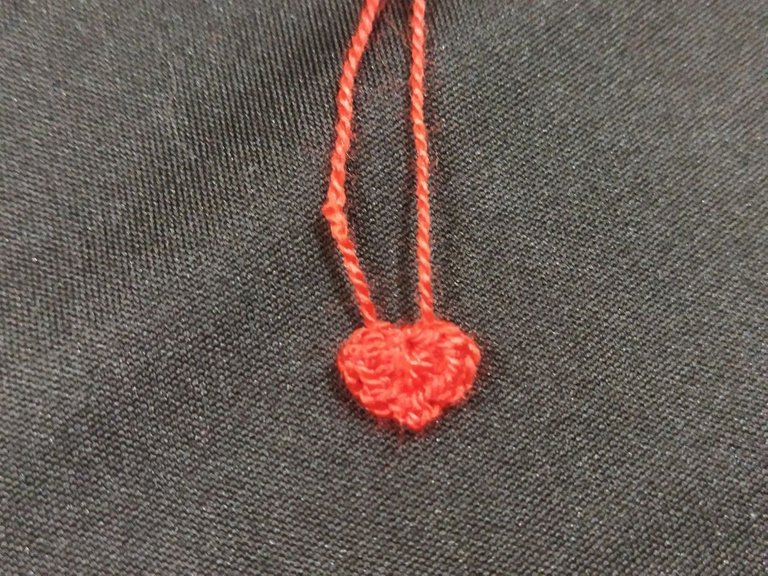 Por ultimo vamos armar las figura en el circulo blanco que sera nuestro colgante, esto lo vamos hacer con cola blanca. primeramente ubicamos el cuerpo de los gatos luego la cabeza, después le ponemos la cola dándole la forma de nuestra preferencia y por ultimo ubicamos en la parte del centro el corazón y le volvemos aplicar cola blanca para endurecer. después que seque nuestro colgante o dije le colocamos el aro en la parte superior central que justamente esta el corazón
Finally we are going to assemble the figures in the white circle that will be our pendant, we are going to do this with white glue. First we place the body of the cats then the head, then we put the tail giving it the shape of our preference and finally we place the heart in the center part and we apply white glue again to harden. After our pendant or pendant dries, we place the ring in the upper central part that is precisely the heart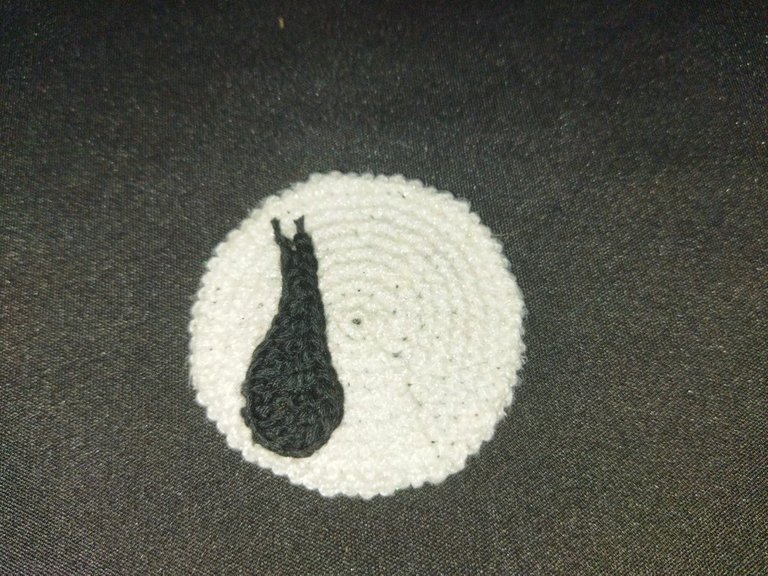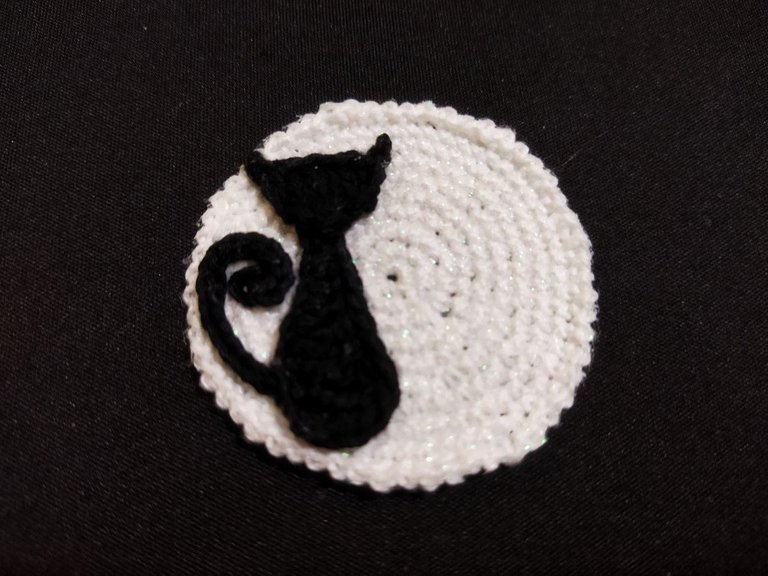 ---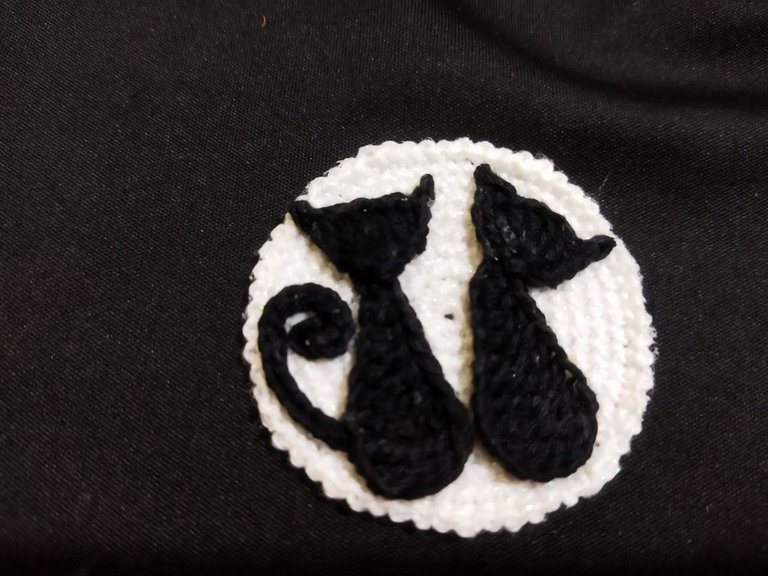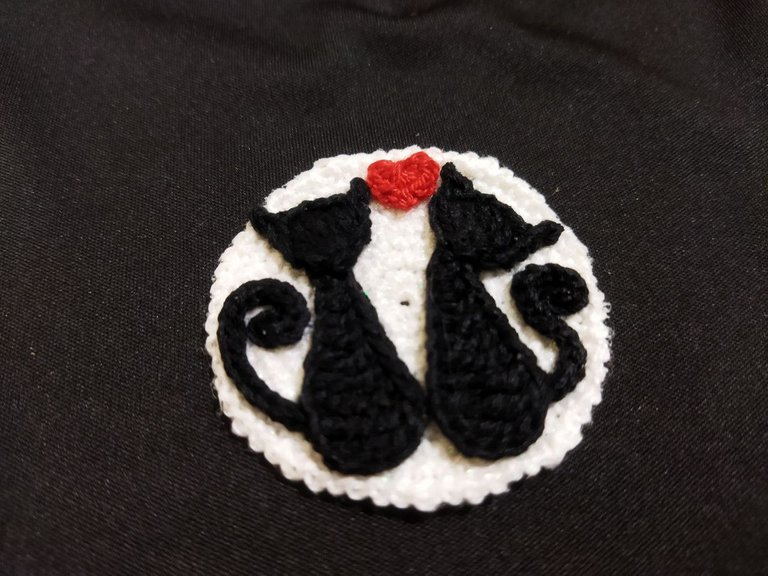 Ahora si Listo!!! ya culminamos con este hermoso proyecto que les traje con mucho cariño el día de hoy como es elaborar un dije o pendiente de gatos enamorados tejidos a crochet, especialmente diseñado para todos aquellos amantes de estas lindas y adorables mascotas. Con esmero y dedicación podemos lograr muchas cosas que nos proponemos
!! Un saludo y nos vemos en una próxima oportunidad!!
Now yes Ready!!! We have already culminated with this beautiful project that I brought you with great affection today, such as making a pendant or earring with crocheted cats in love, specially designed for all those who love these cute and adorable pets. With care and dedication we can achieve many things that we set out to do
!! A greeting and see you in a next opportunity!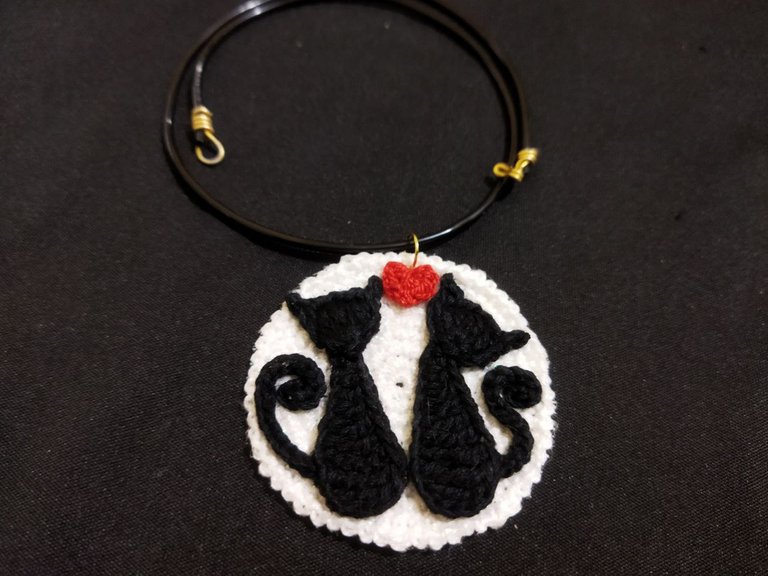 ---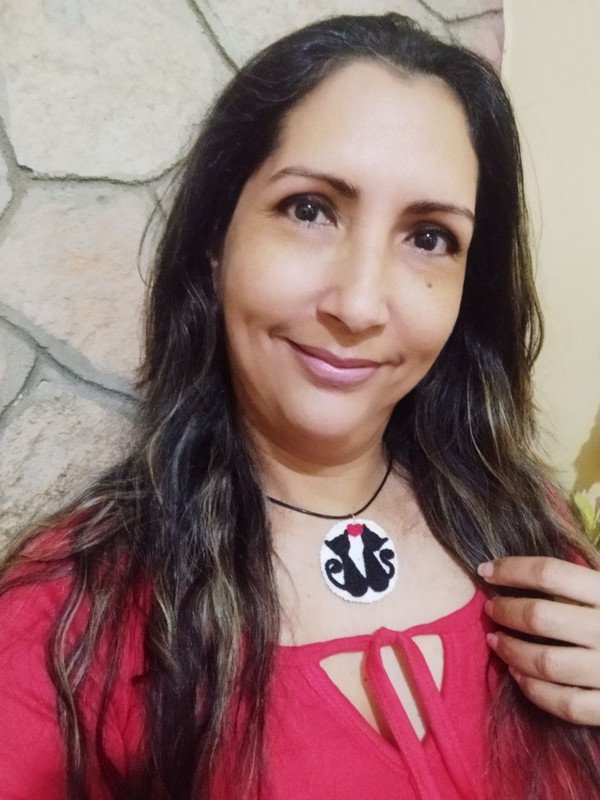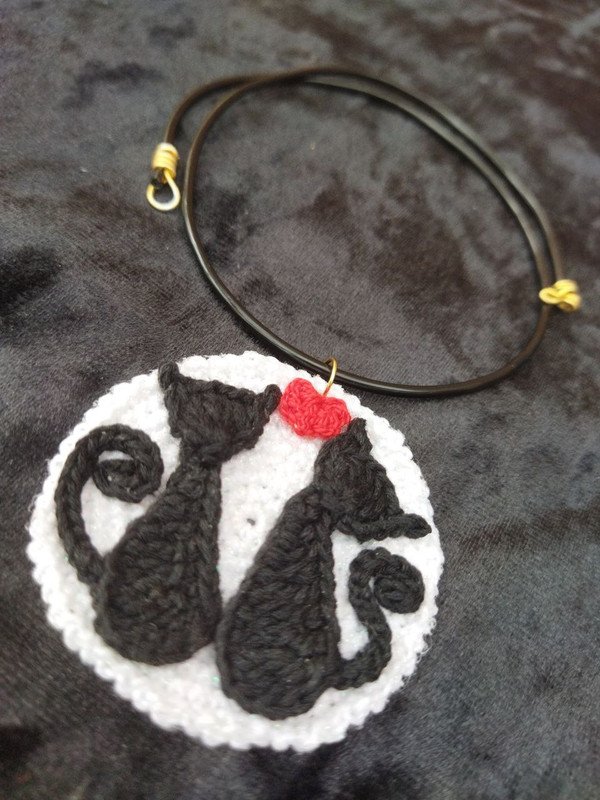 ---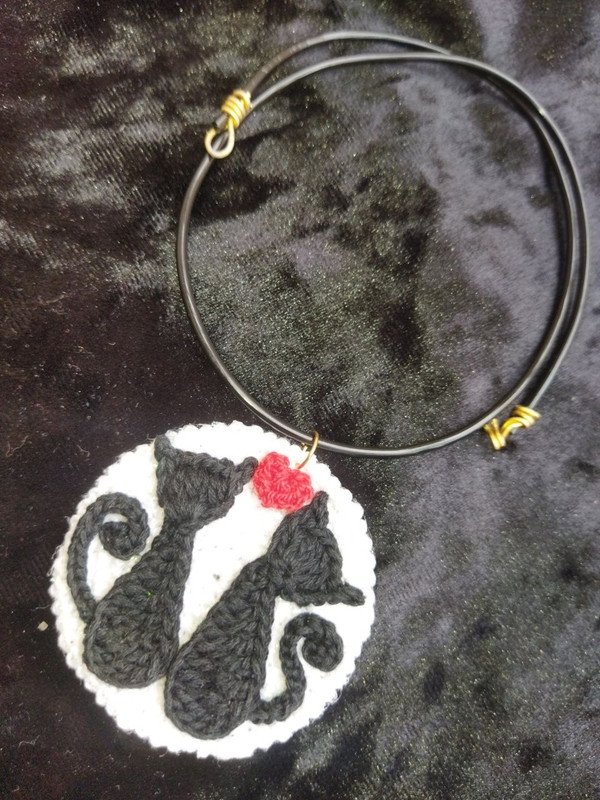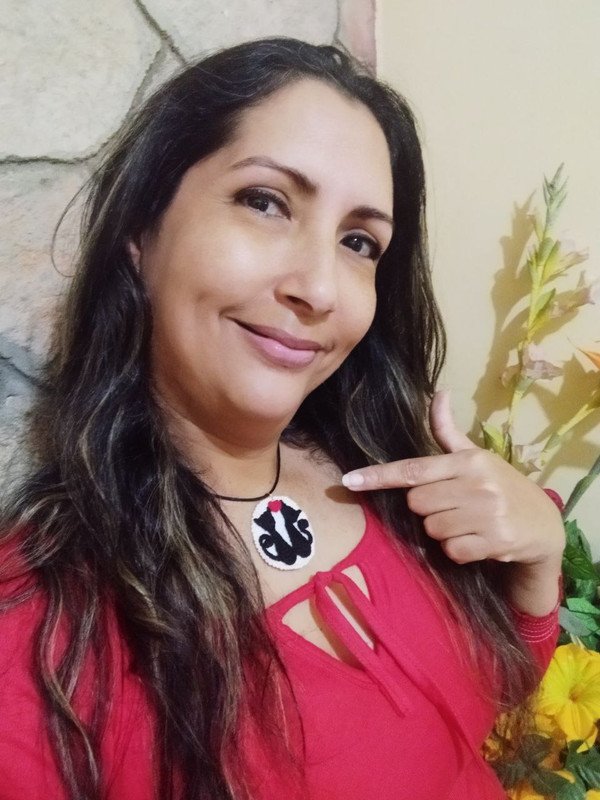 ---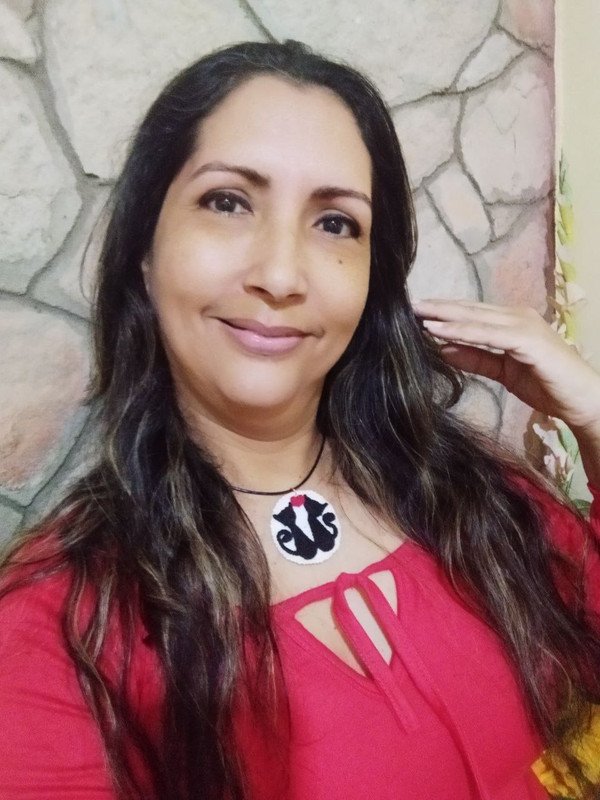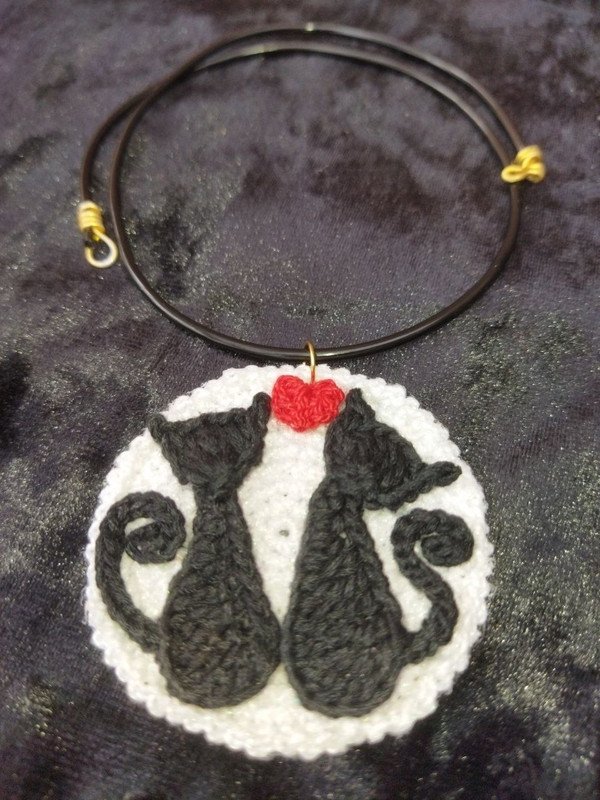 | Pueden seguirme en 💙: | You can follow me on 💙: |
| --- | --- |
| Twitter | eveyese1312 |
| Discord | eveyese1312#6211 |
---
Las fotos y el contenido son de mi autoria tomadas con mi teléfono POCO M3
Imágenes editadas en PowerPoint Canva
Para la traducción usé el traductor: DeepL
The photos and content are my own.
Images edited in PowerPoint Canva
For the translation, I used the translator: DeepL
---

---
---