A very special find - Empusa pennata

Twice in my life I saw Praying Mantis in their natural environment (not on photos). First time I didn't have my camera with me, so I just looked at her for a while and then left her in peace.
The second time I was prepared as it was one of those photo trips where I go with a purpose of finding all the bugs I can. But I have never even imagined I would find one of those.
All alone.. among grasses.
Empusa pennata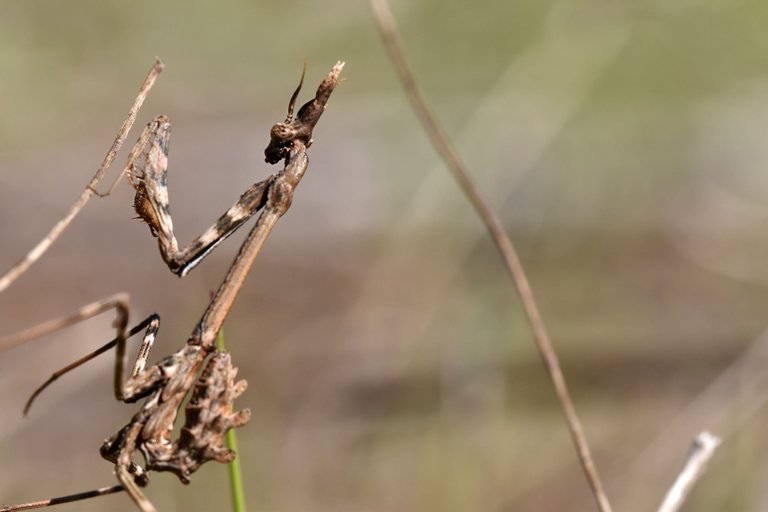 They are also knows as conehead mantis and it is one that can be found natively in Europe (mainly Portugal, Spain, Italy and France) and north parts of Africa. It likes warm conditions and as I recall I did find her in more open spot among trees where the sun was shining longer. With bushes around she had where to hide in case of danger.
This mantis can grow up to 10 cm in length. One of the characteristic feature of this insect would those large horns, that can be more feathery in male individuals. Doesn't she look like Angelina Jolie in "Maleficent" :P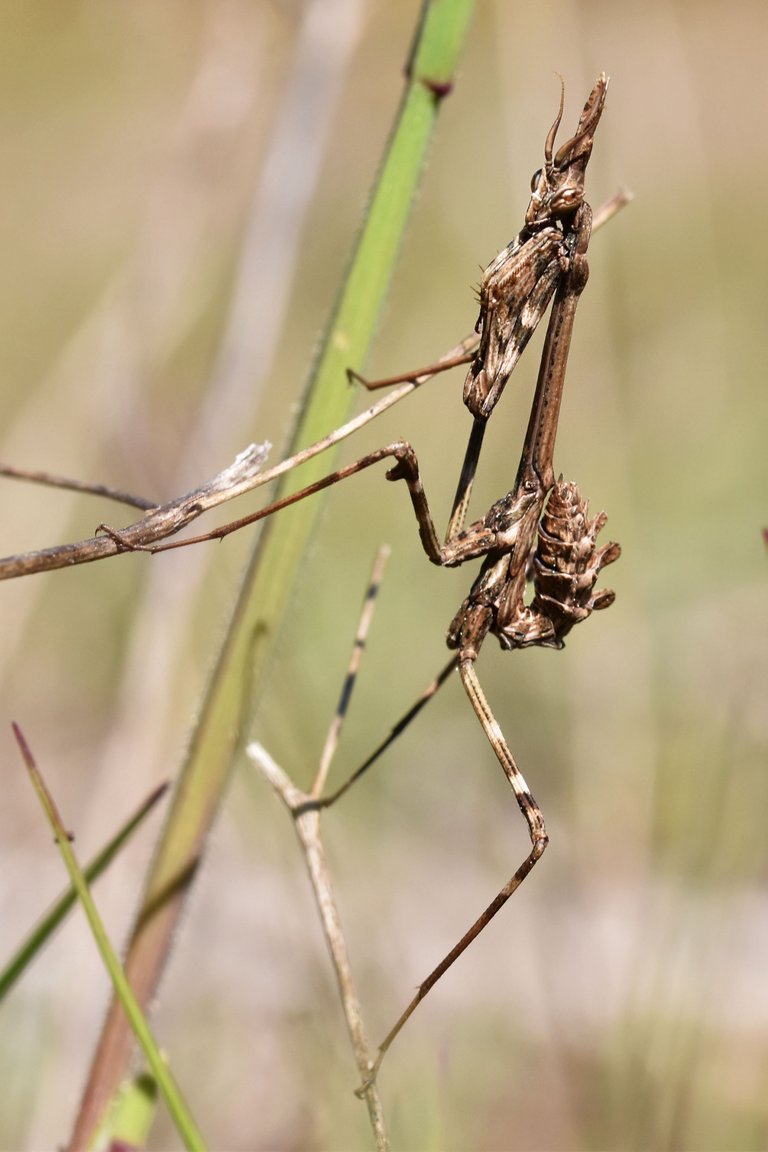 I didn't manage to get more closeup photos as I didn't want to scare her. I was so surprised to see one in the wild, I was super careful. And she was also watchin my every move turning her head and changing position on the sticks. Beautiful creature!
Next time I will try to pick one up.
Is it me or that fatty fly there is challenging the queen?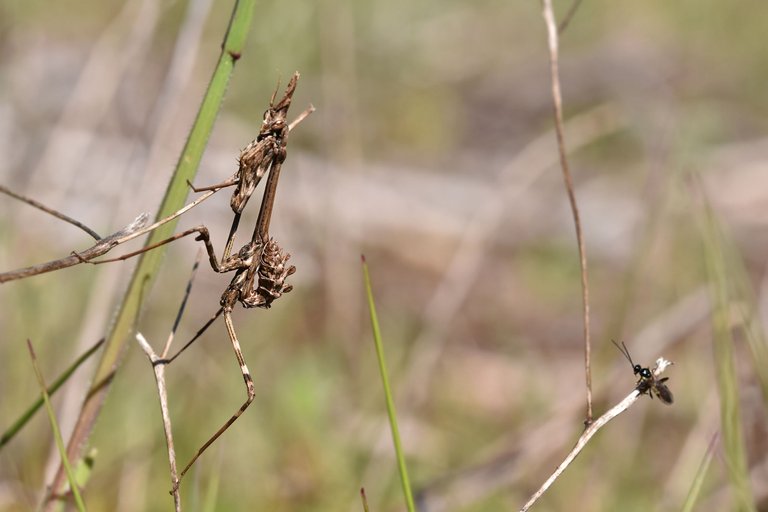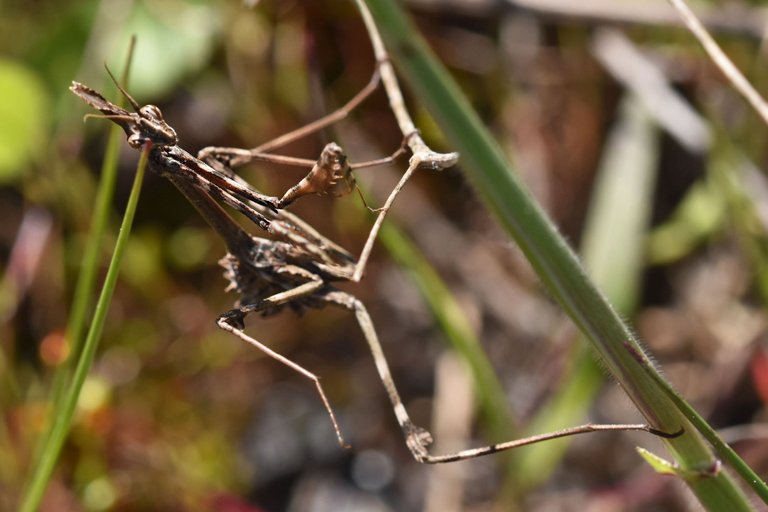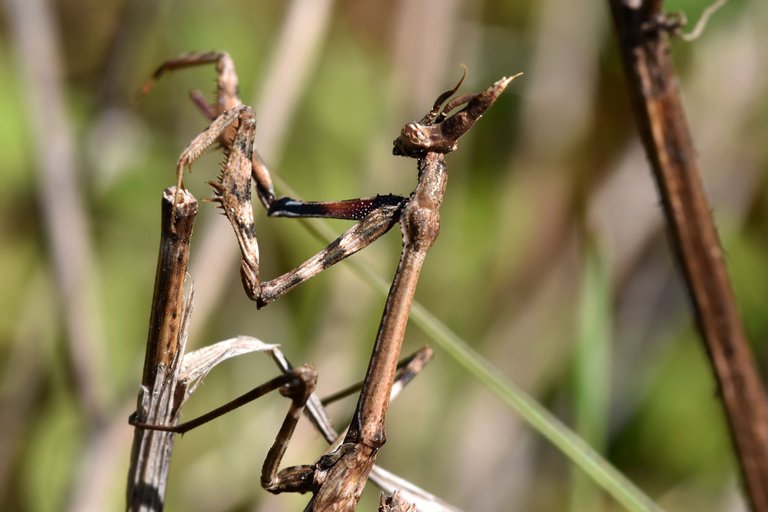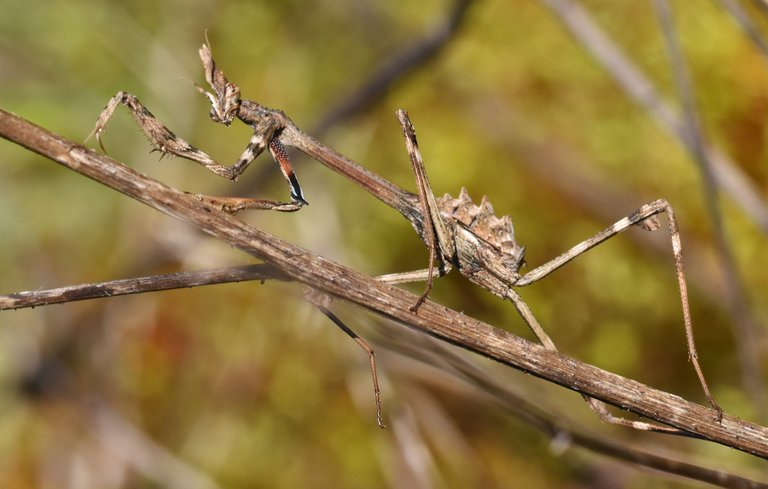 Like an evil monster crawling up from the mist...
:)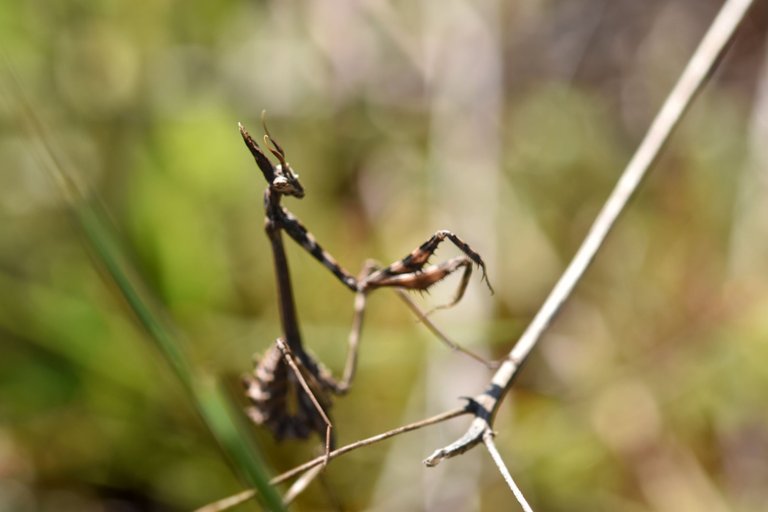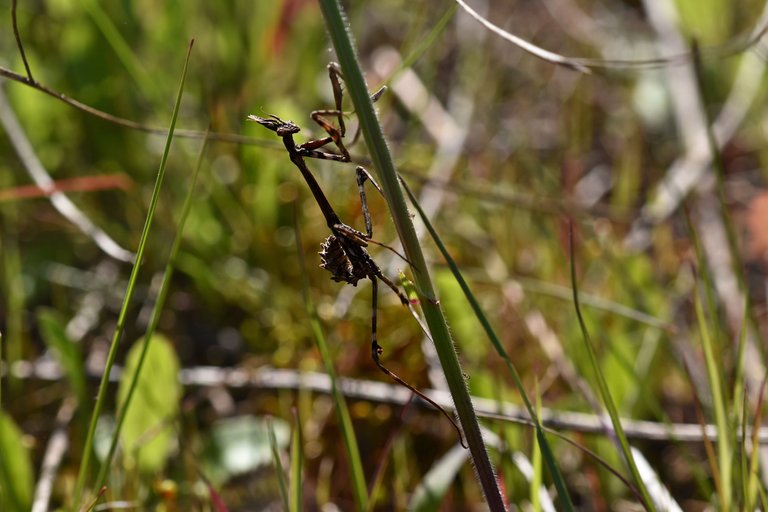 »«
Shot with Nikon D5500 + Sigma 105mm lens
All photos and text are my own.

---
---